The Cozy, Modern Ace Hotel Toronto Opens Behind a Red Brick Facade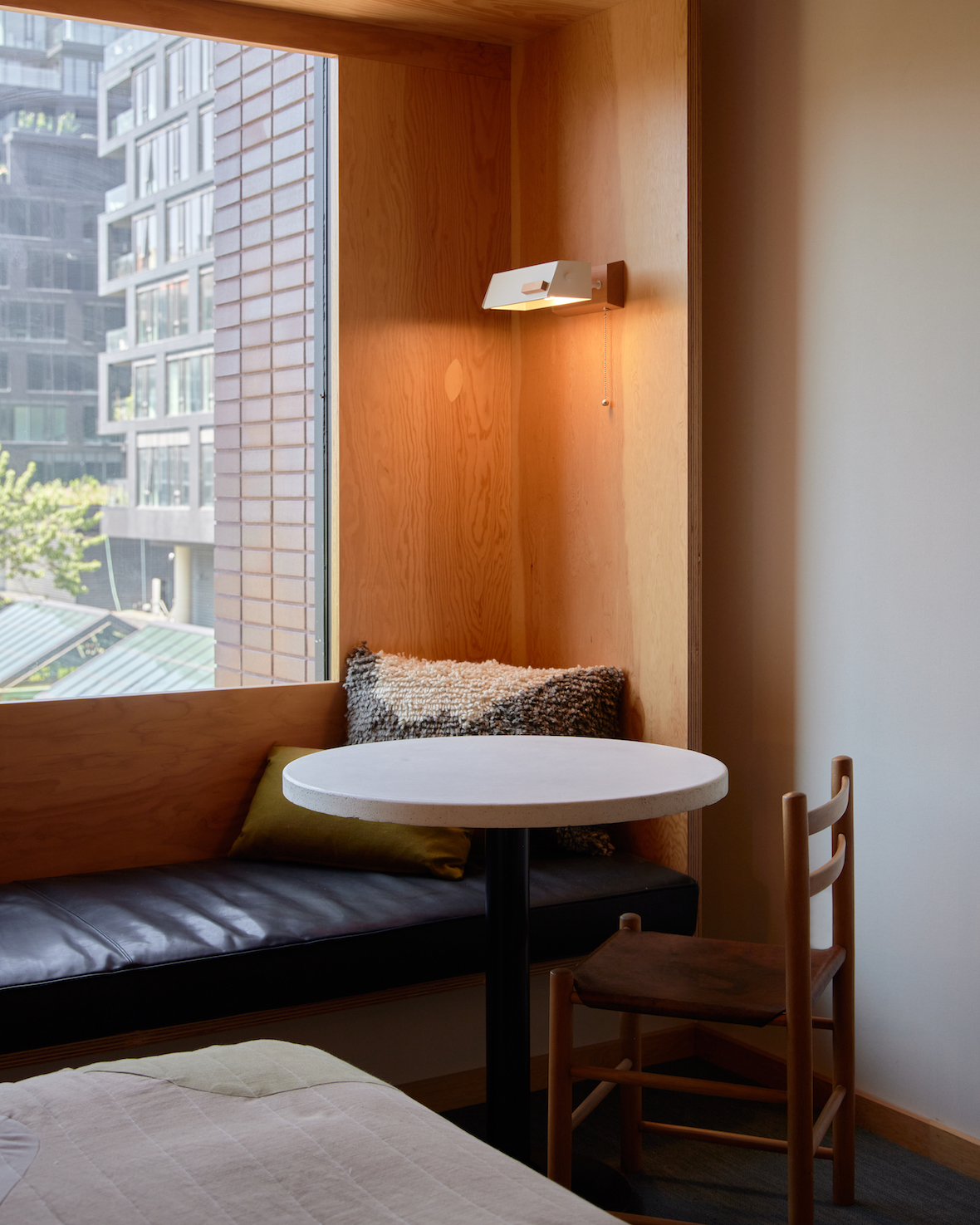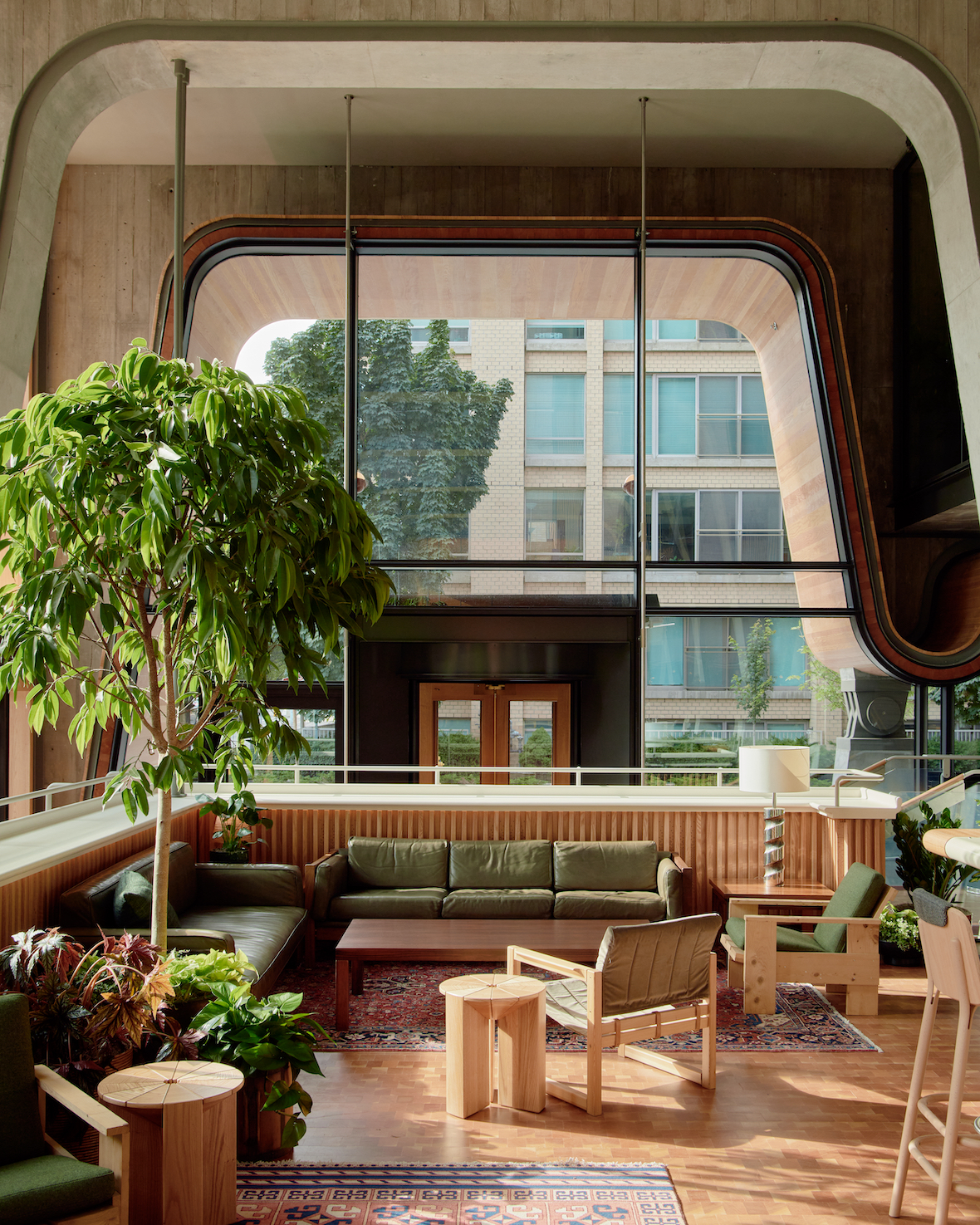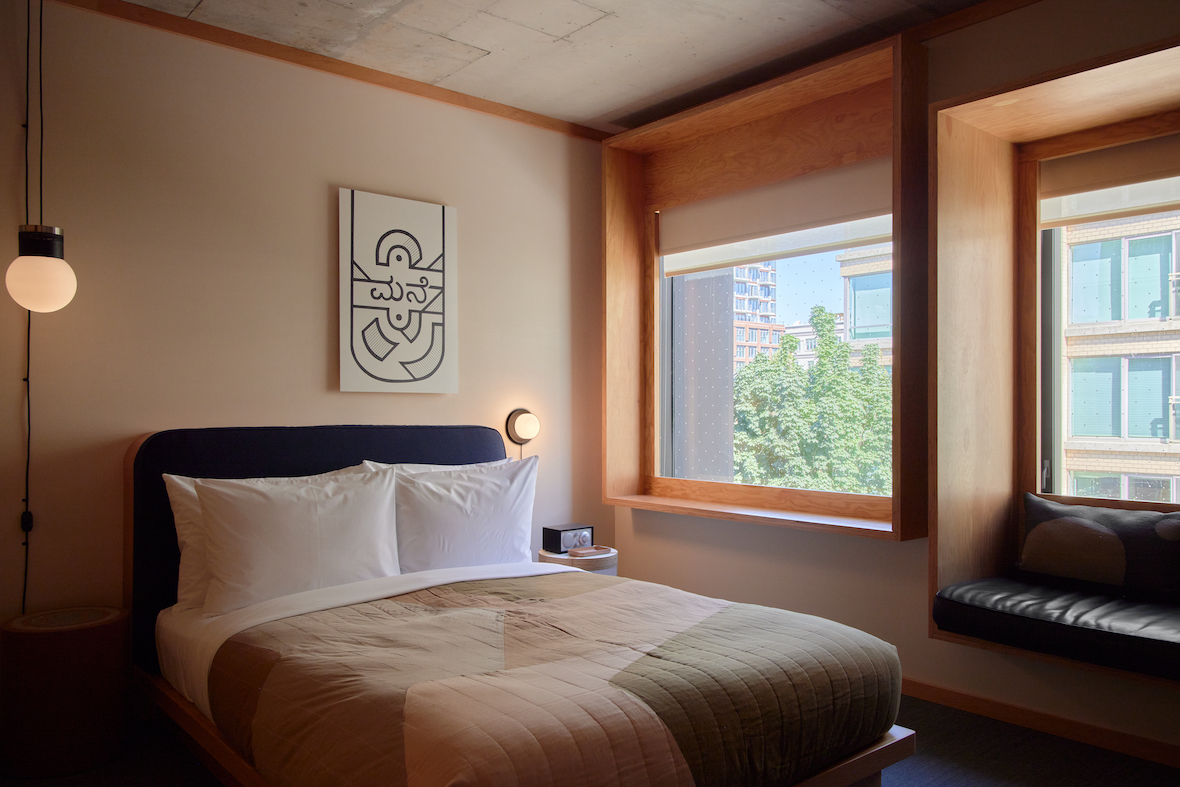 The Cozy, Modern Ace Hotel Toronto Opens Behind a Red Brick Facade
1/16 Photos
2/16 Photos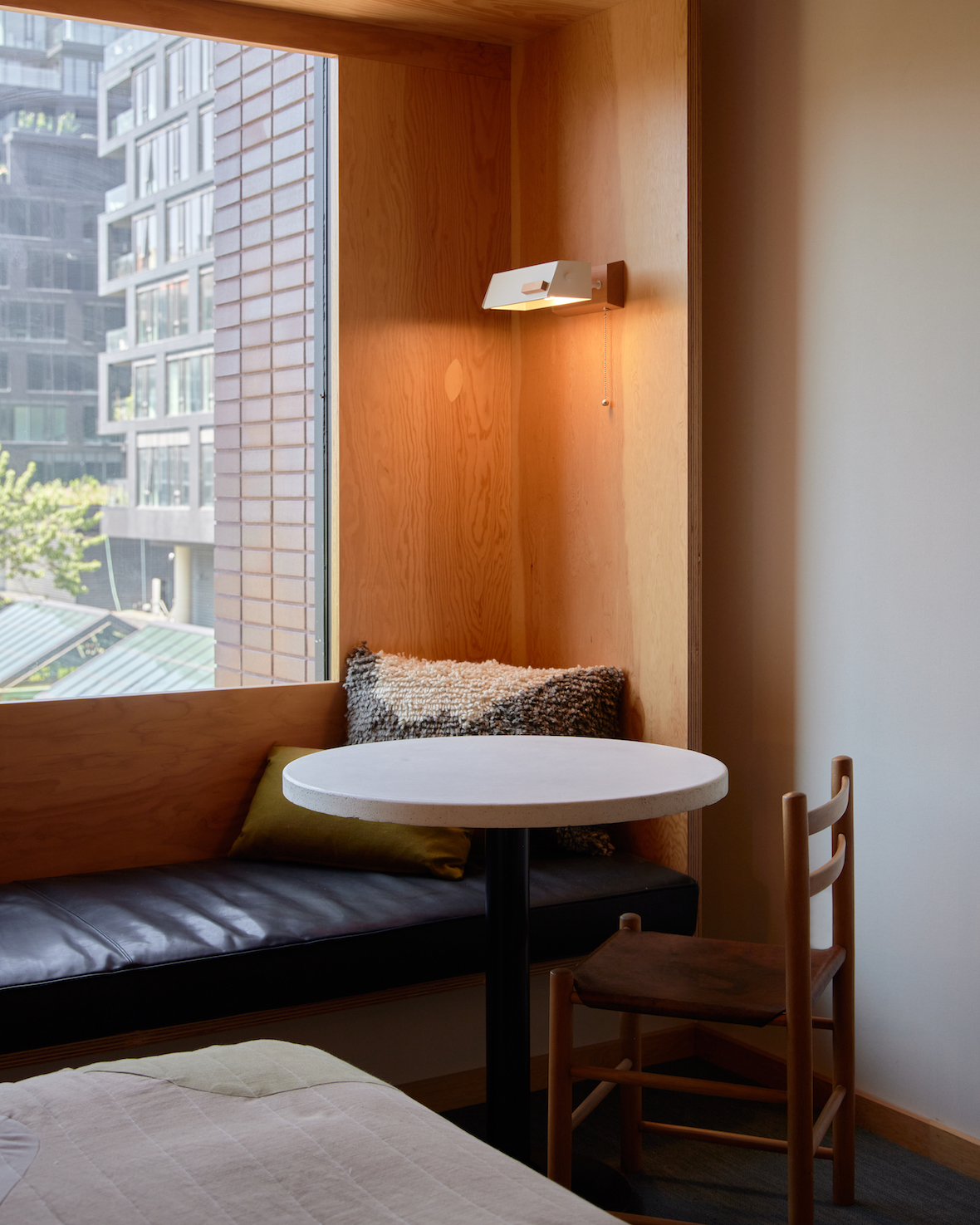 3/16 Photos
4/16 Photos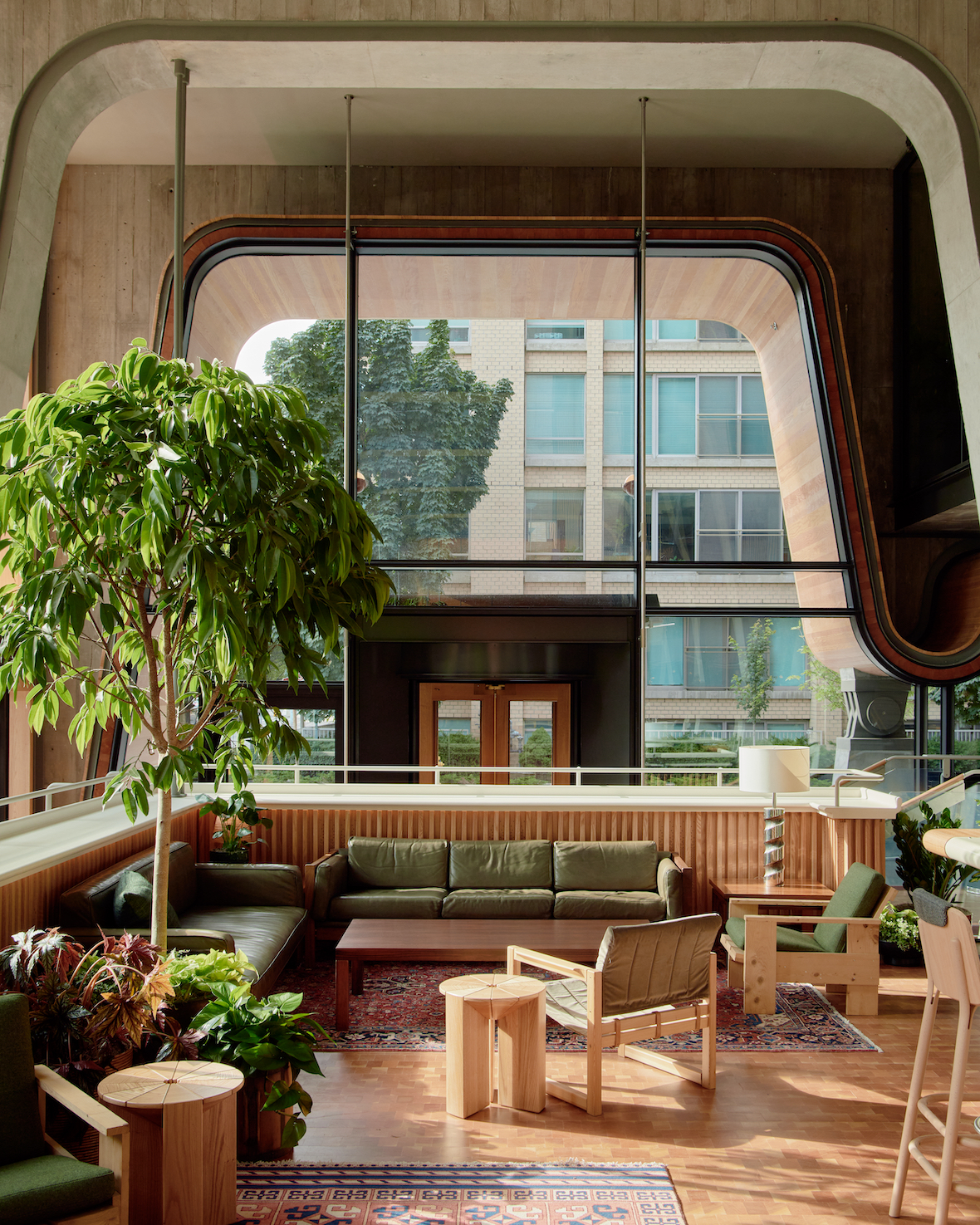 5/16 Photos
6/16 Photos
7/16 Photos
8/16 Photos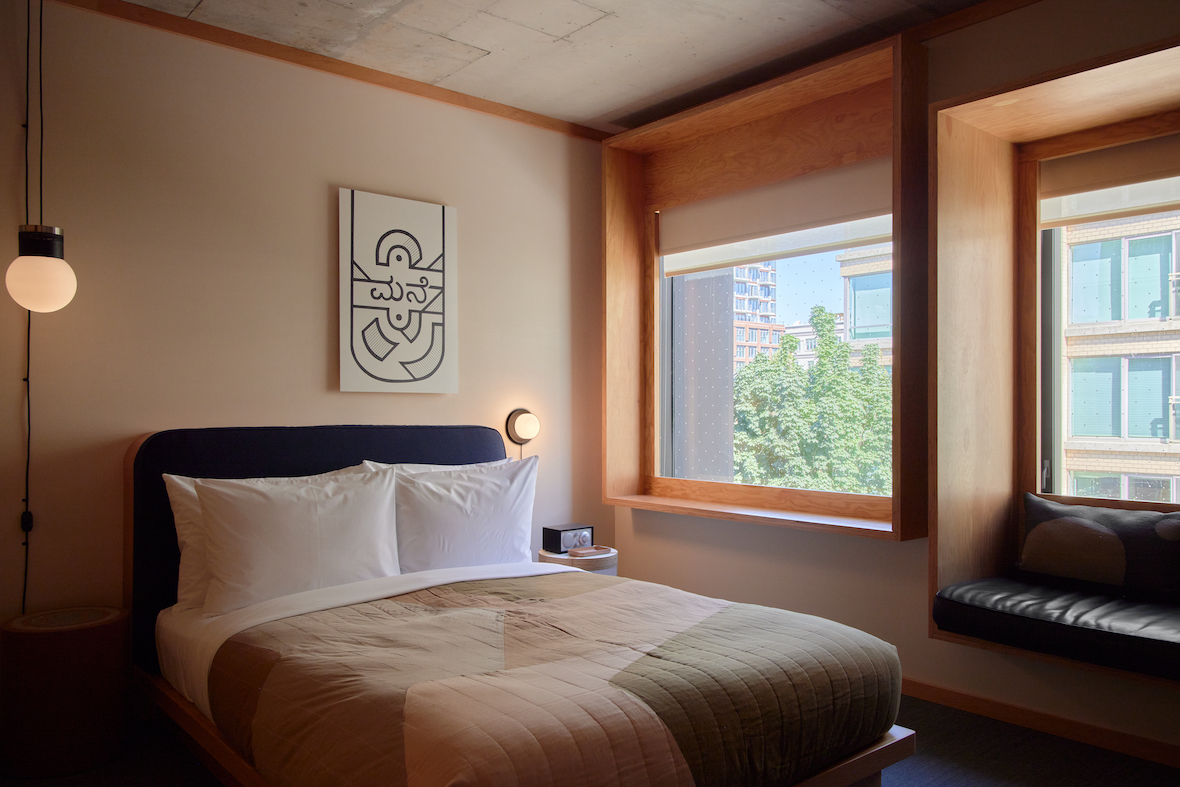 9/16 Photos
10/16 Photos
11/16 Photos
12/16 Photos
13/16 Photos
14/16 Photos
15/16 Photos
16/16 Photos
Ace Hotel Toronto is the newest addition to the brand's inaugural home in Canada, designed by Toronto-based firm Shim-Sutcliffe Architects. Standing within the city's historic Garment District, the 123-room property features a lobby bar, wood-fired restaurant, rooftop bar, and restaurant, as well as three multi-functional event spaces.
The building's red brick facade is reminiscent of the bricks pressed from Don Valley clay, which played an important role in the city's visual identity. An array of soaring, poured-in-place concrete structural arches rise from the semi-subterranean restaurant to the level above. Atelier Ace furnishings accommodate the seating areas overlooking the neighborhood green space.
As explained by Brad Wilson, CEO, Atelier Ace / Ace Hotel Group: "Toronto is a city that embraces originality and is rooted in the same open-to-all philosophy that founded Ace. We could not be more proud to open Ace Hotel Toronto – the architectural magnificence of Shim- Sutcliffe Architects' work has created a bona fide wonder. They have built an inherently civic space that respects the neighborhood's storied past while nurturing its future."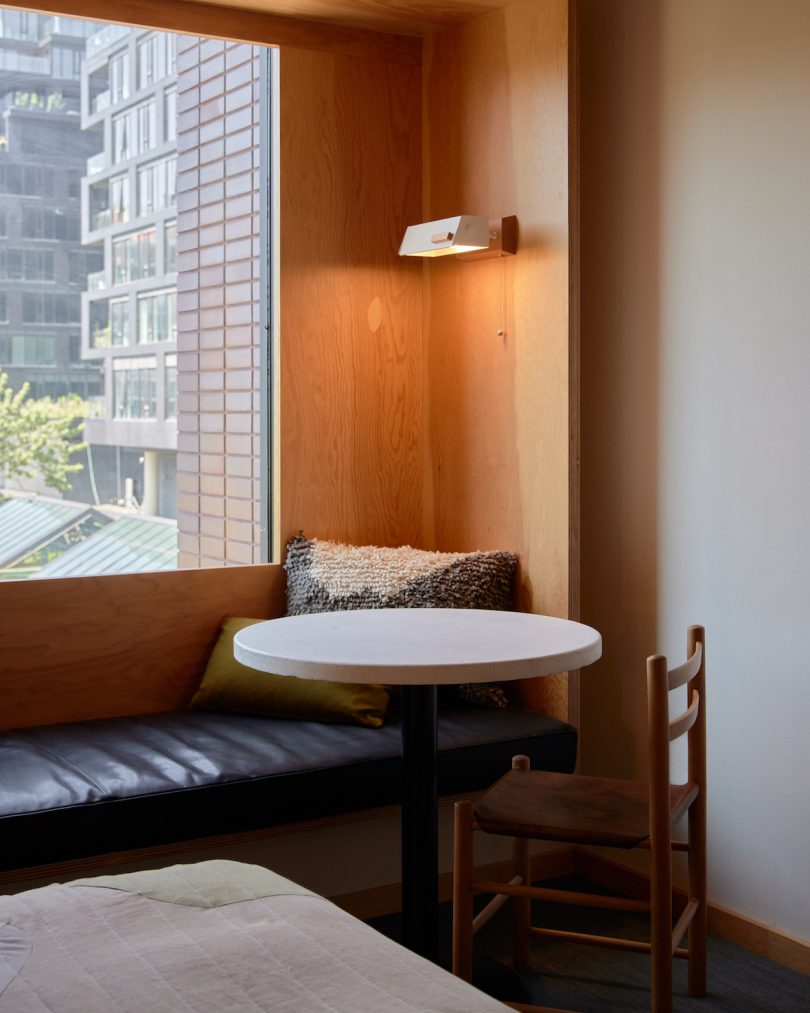 Photos by Graydon Herriott & William Jess Laird.