Swedish-Chilean designer, who happens to be based in London and Stockholm, Anton Alvarez has developed a line, and technique, that wraps various materials with thread to form objects. The line of furniture consists of wood components that are joined together with only a glue-coated thread, no nails or screws. Along the way he built the Thread Wrapping Machine, which helps produce the line while still relying on a hands-on technique that results in this new craft, the Craft of Thread Wrapping.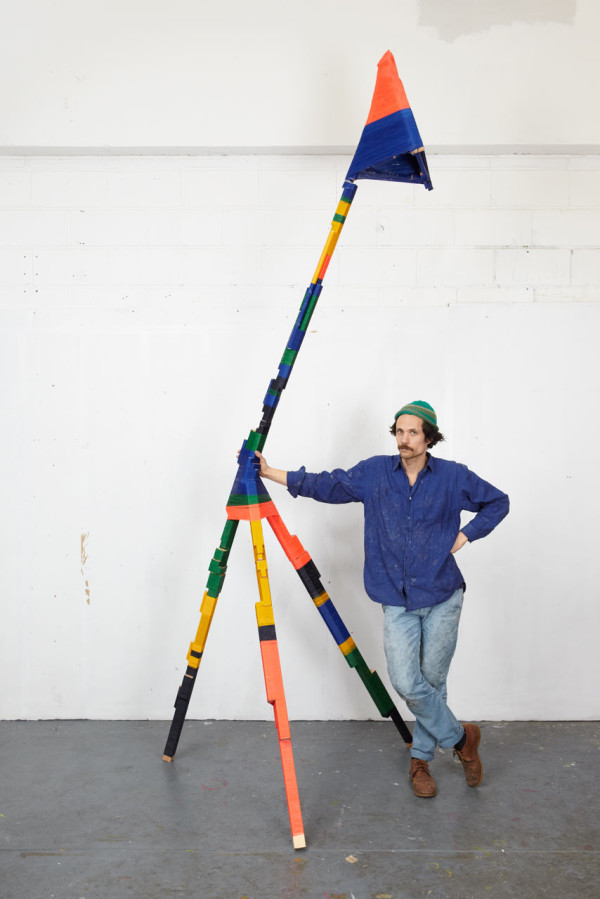 Using this building method on materials like wood, plastic, or steel, new objects can be formed and constructed, all without relying on traditional joinery methods. The Thread Machine allows for any such material to be combined without the time-consuming efforts it would take to join them together. The multicolored threads wrapping the layers of wood makes each piece unique and textural.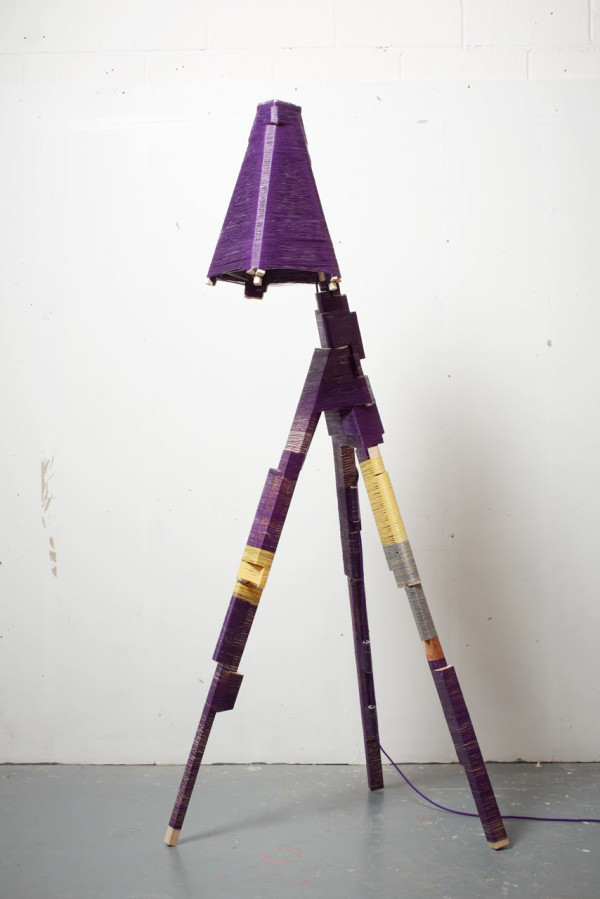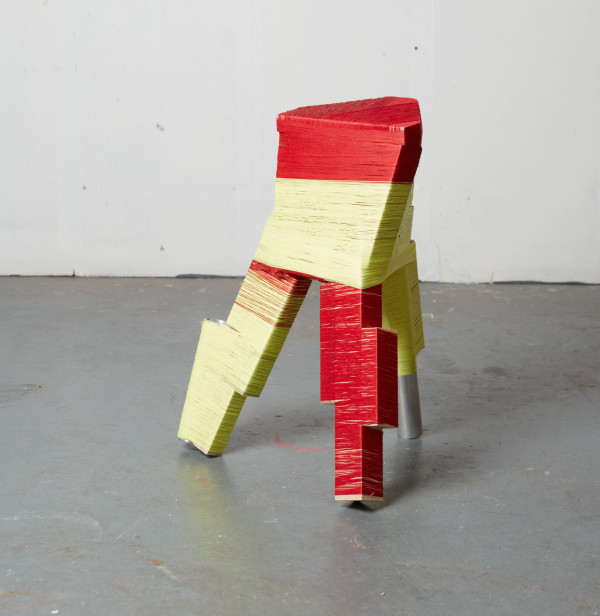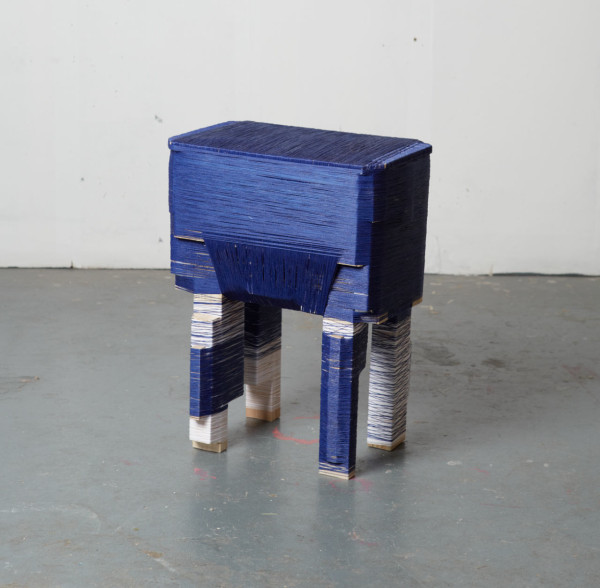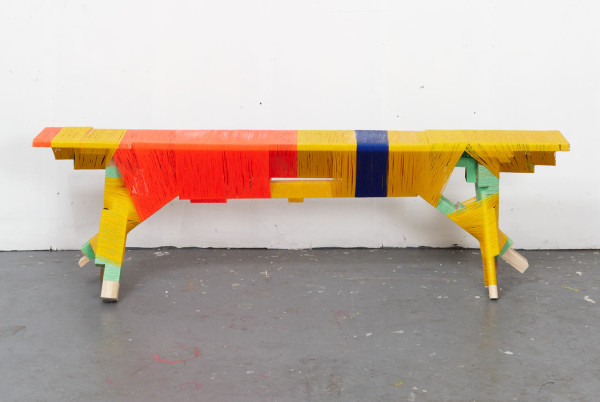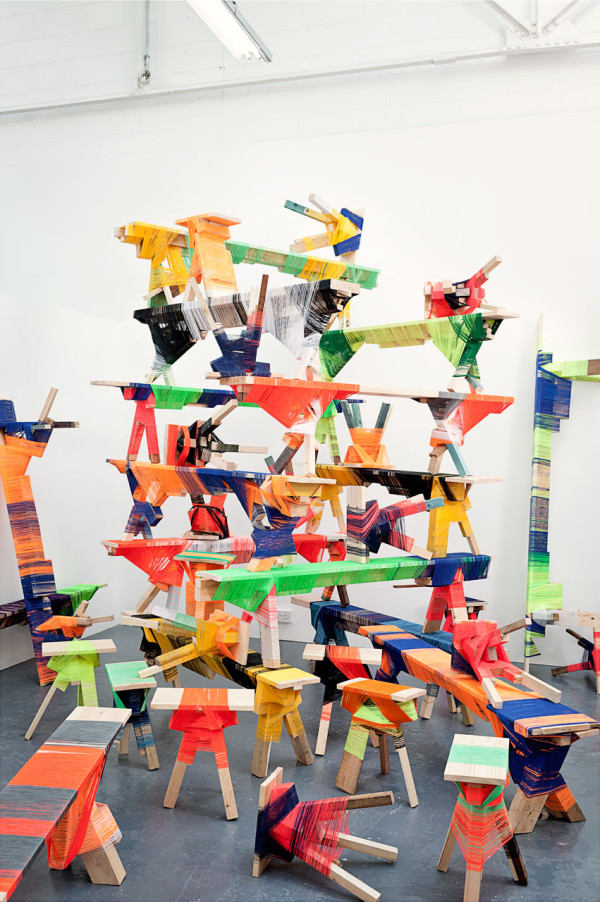 Above photos by Paul Plews.
The Thread Wrapping Machine:
Watch it in action:
Machine photos by Märta Thisner.