The Dalmar, a new lifestyle hotel in Fort Lauderdale, Florida, looks back on the golden age of travel.
This Tribute Portfolio hotel in Downtown Fort Lauderdale is the latest project by the international studio DesignAgency and Wurzak Hotel Group. The team leveraged on South Florida's reputation for travel and leisure as well as the laid back, open-air environment to design a tribute to traveling in America in the golden age.
Behind accordion doors at the entrance of the hotel is Rose's Coffee Bar. The restaurant is outfitted with deep blue porcelain tiles, walnut pantry cupboards, and a linear white marble bar. There's also a sunny yellow mid-century sofa and turquoise leather loungers for the more laid back moments.
The towering 25-story building features 209 guest rooms and an infinity pool. The main reception area is housed on the 6th floor and features a neon mixed media painting by Canadian artist Thrush Holmes along with emerald quartzite walls to give visual continuity to the ocean views.
Guest rooms and suites take a more sombre approach with simple earth tones and neutral finishes. But you'll nevertheless find brass lamps, marble tops, and ocean-blue upholstery – these features give harmony and visual cohesion to the entire hotel.
As for the best place view, head to The Sparrow, Fort Lauderdale's highest rooftop bar and restaurant, on the 25th floor.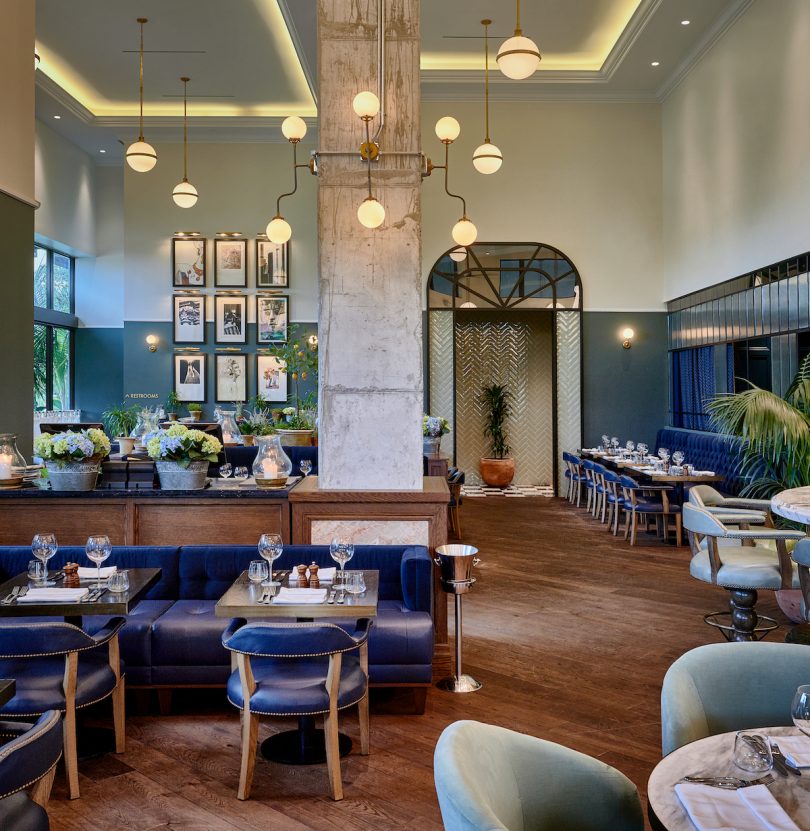 What: The Dalmar
Where: 299 N Federal Hwy, Fort Lauderdale, Florida 33301, United States
How much? Starting from $270
Highlights: This 25 story hotel features Fort Lauderdale's highest rooftop bar and restaurant and a 1970s aesthetic to celebrate the golden age of travel in America.
Book it: Visit The Dalmar
Photos by Bob Gundu.