Australian fashion designer Dion Lee and industrial designers Sarah Gibson and Nicholas Karlovasitis of DesignByThem have partnered up on a new fashion-meets-furniture collaboration, the DL Collection. What began three years ago as a casual conversation during a trip to Milan has finally made its international debut at Milan Design Week 2019.
"The concept has undergone quite a lot of development with six rounds of prototyping and material experiments. It was important to us that the product demonstrated the experimental aspects of Dion's work together with our experience in furniture detailing, manufacturing, and commitment to creating a timeless design. Our goal was to maintain an openness to the design, whilst keeping the design dynamic, robust, and comfortable," says Sarah Gibson.
The DL Lounge Chair and DL Bench merge fashion and design principles by coupling the sculptural tailoring recognized in Dion Lee's garments with the structural details of DesignByThem's designs. The challenge they faced was translating the movement of a wearable material into a functioning object. Inspiration from Lee's signature weaving techniques was used to weave durable Italian saddle leather through the metal frame to create a fluid, geometric form.
The DL Collection is available in a range of saddle leather colors with a powder coated or polished chrome frame.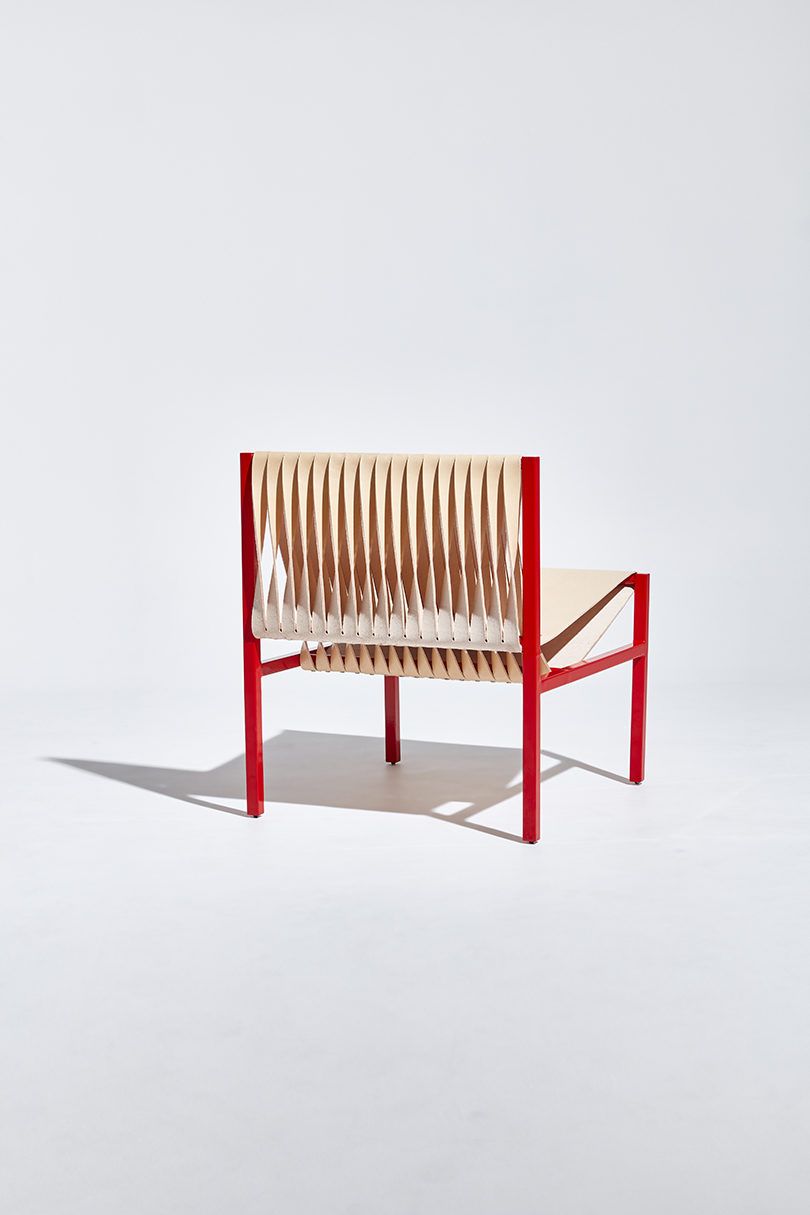 Campaign/Product photography by Pete Daly / Space photography by Fiona Susanto