The Elsie Collection Honors Quebec's Craftsmanship + Local Resources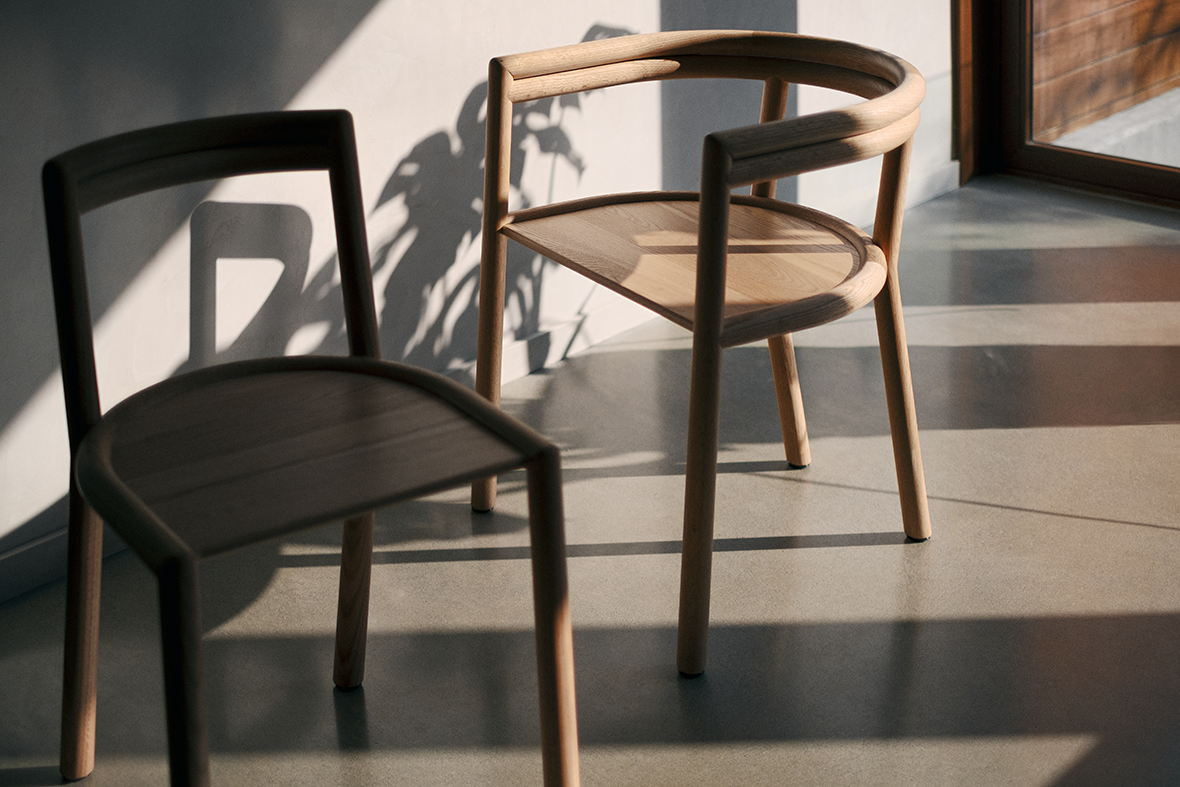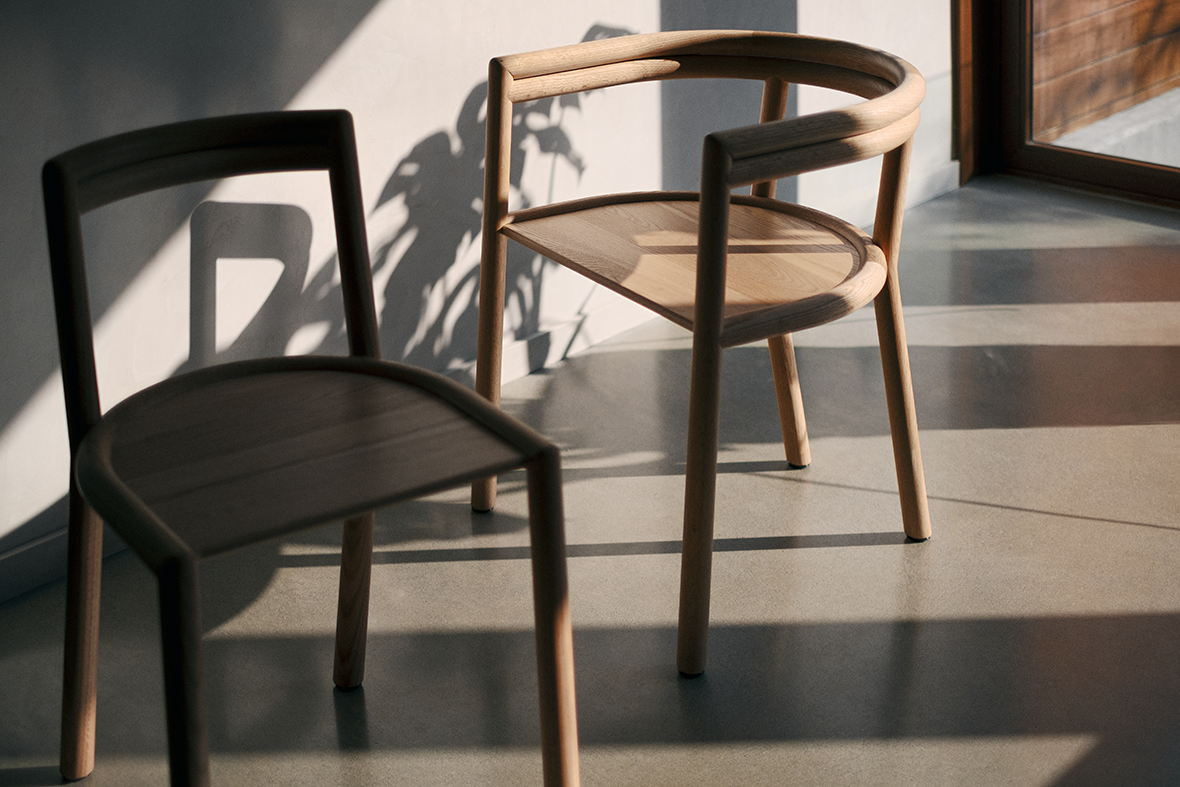 The Elsie Collection Honors Quebec's Craftsmanship + Local Resources
1/13 Photos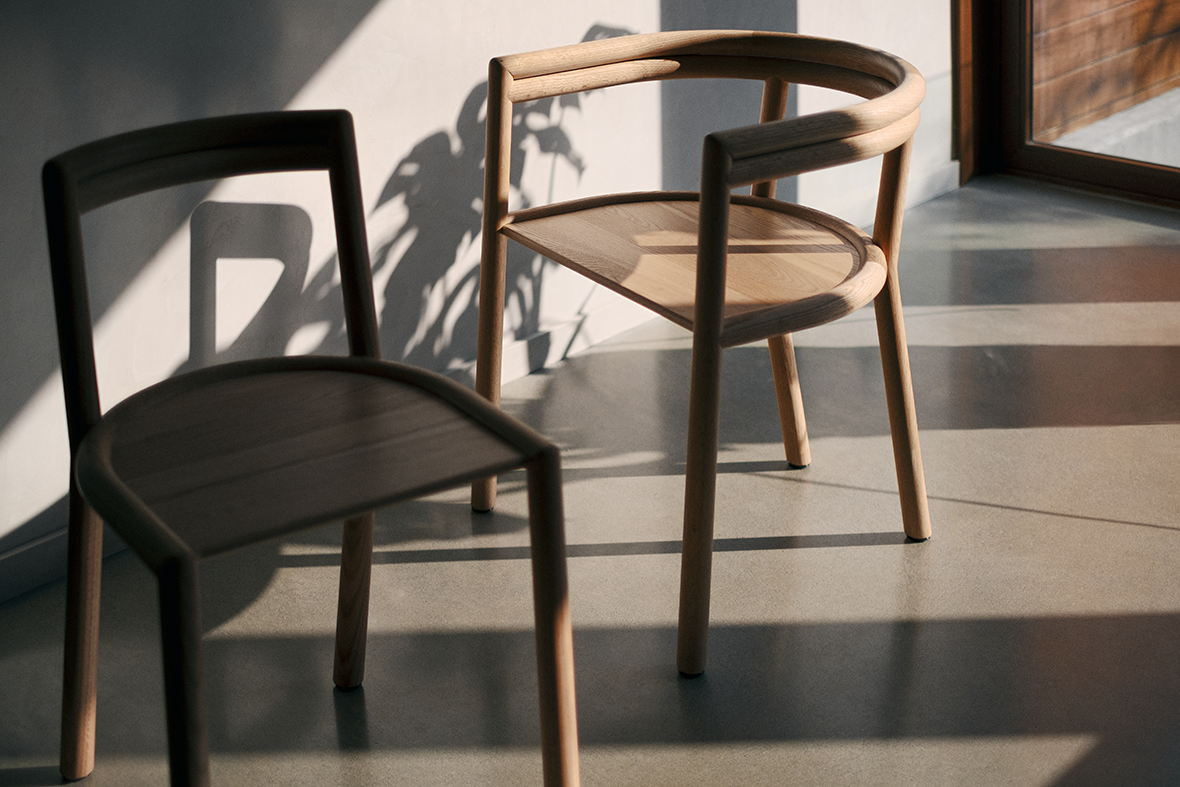 2/13 Photos
3/13 Photos
4/13 Photos
5/13 Photos
6/13 Photos
7/13 Photos
8/13 Photos
9/13 Photos
10/13 Photos
11/13 Photos
12/13 Photos
13/13 Photos
The Jardins de Métis began with an idea to develop a collection of seating for the visitors of the site each summer. The next step was commissioning Appareil Atelier, in collaboration with cabinet maker Julien Maréchal from l'Autre Atelier, to create two chairs that would highlight both Quebec's local craftsmanship and wood products. Solid, elegant, and proportioned, the Elsie Collection is a balance of classic and contemporary furniture aesthetics.
Alexander Reford, director of the Jardins de Métis, shares the reason for the collection: "Metis has become a design destination with the presence of architects and landscape architects in profusion with the 23 editions of the International Garden Festival and the many buildings we have restored and built. But this chair is a first for us. Participation in the ideation, critique, and delivery of this unique object has been an exciting new adventure for me. And I can't wait to enjoy its embrace and to offer Elsie's Chair to our visitors from the day we open in June."
Inspired by classic bent chairs of the 19th century, the Elsie Collection pays tribute to Elsie Reford, the founder of the Gardens. Retaining the same timeless appeal using solid red oak from Quebec's forests, the challenge here was to remove all extra elements while keeping the chair's essence alive. The legs support the seat before morphing into the back and arms in the armchair version, while the thin seat spotlights the support bars in both. Slightly more oversized than traditional bent chairs, both versions invite touching and exploration of the durable, comfortable pieces. This oversized characteristic also meant that bending the wood became a process more closely related to sculpture. Exposed mortis and tenon joints highlight the skill and design language of each chair.
The Elsie Collection isn't the first collaboration between Appareil Atelier and Les Jardins de Métis. "With each of my visits to the Gardens, I have come to realize that the distance and the complex nature of the site makes each project more difficult, while the availability of quality materials and workers make each one more human. This chair project is part of our wish to strengthen our links with the region and promote the talents of Quebec craftsmen. The environment has inspired us to set an anchor in the region and offer the best of ourselves," said Kim Pariseau, architect and founder of Appareil.
To learn more about the Elsie Collection, visit appareilatelier.com.