The Forest House Disappears Into Its Natural Surroundings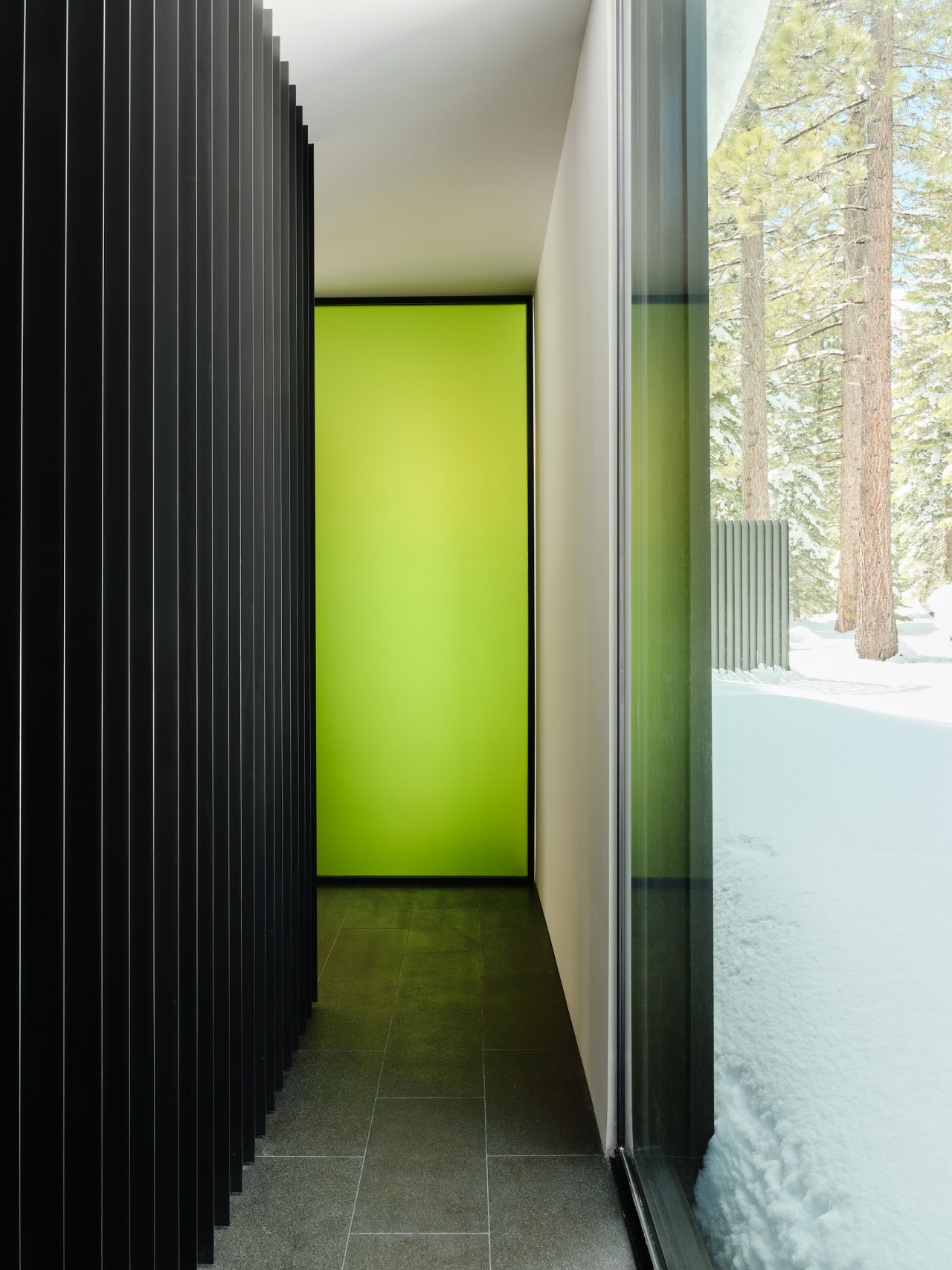 The Forest House Disappears Into Its Natural Surroundings
1/18 Photos
2/18 Photos
3/18 Photos
4/18 Photos
5/18 Photos
6/18 Photos
7/18 Photos
8/18 Photos
9/18 Photos
10/18 Photos
11/18 Photos
12/18 Photos
13/18 Photos
14/18 Photos
15/18 Photos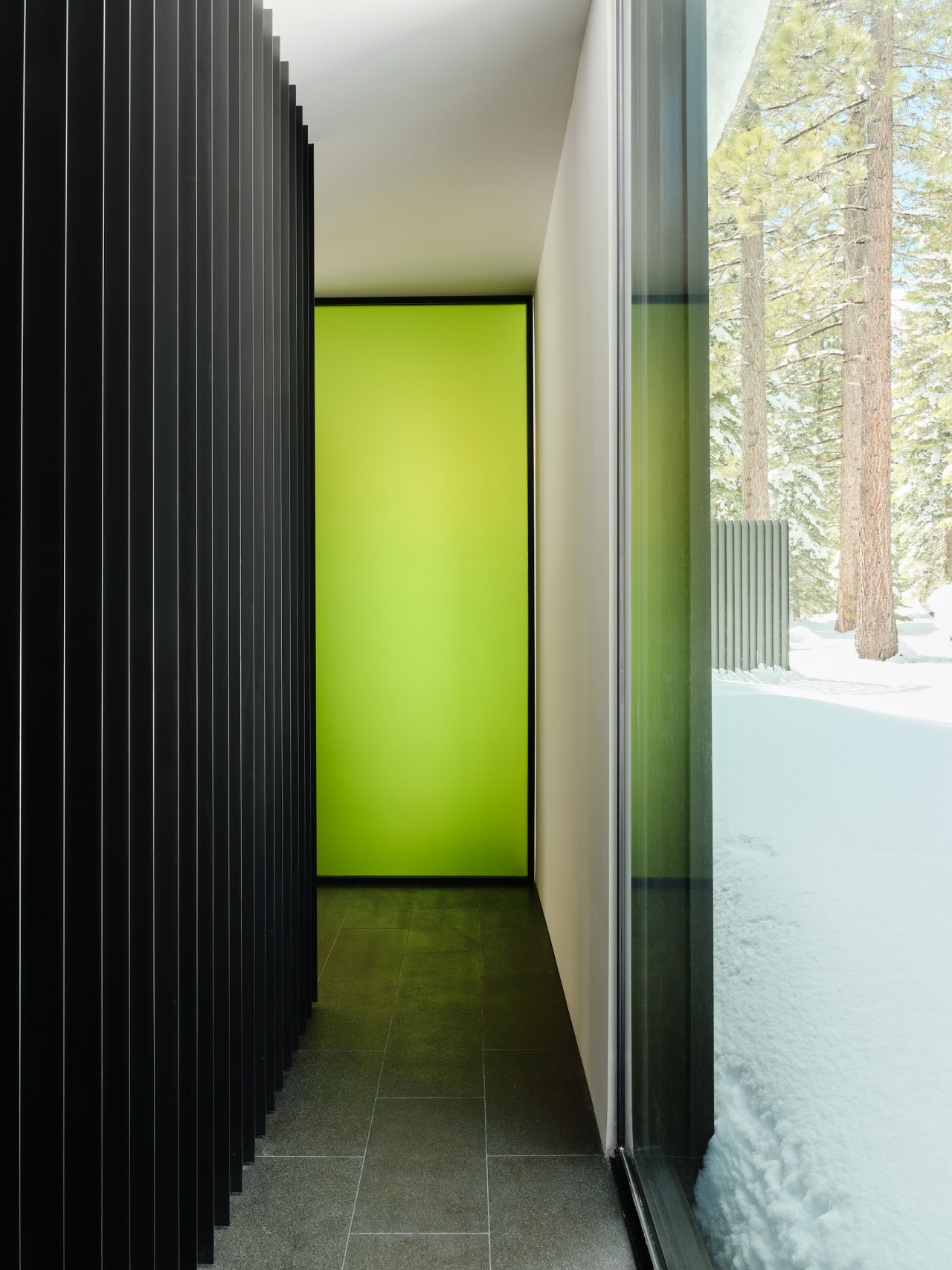 16/18 Photos
17/18 Photos
18/18 Photos
Located in Truckee, California, the Forest House designed by Faulkner Architects sits on a two-acre lot in the Martis Valley near the north shore of Lake Tahoe. The 4,500-square-foot, four-bedroom residence utilizes a simple rectangular plan that minimizes its impact on the site and showcases the beauty of the mixed forest of Jeffrey and sugar pine, as well as white and red fir trees around it.
The elongated south-facing rectangle collects solar energy to power the home during the winter. Radiant heat, enhanced glazing and insulation helps contribute to the home's low carbon footprint.
The exterior features an ebonite steel rain screen that protects the home's vulnerable wood-framed portions from wildfire. The walk towards the entry follows the form of the house and connects your experience with the environment before you step inside. A translucent green glass screen marks the entrance with color and gives a nod to the tone of the surrounding evergreen forest.
The architects bring the outdoors inside with the continuation of design elements that echo the home's surroundings, like unfinished reclaimed teak ceilings and floors, a covered deck that connects the living area to the outdoors with a sliding glass door, and three-dimensional skylights that wrap from the roof down to the wall, allowing for natural light to flood in during the day or views to the stars at night.
Above and below, you'll notice recesses that conceal light fixtures and fire sprinklers, giving the home a clean look.
Other materials include board-formed concrete, white gypsum and cut basalt stone floors.
Photos by Joe Fletcher.