Flexibility is still a top priority for companies these days, especially with so much changing for businesses large and small during the global pandemic. Even in regular times, employee numbers go up and down, projects change, and so do company needs, making flexible furniture options a must. Once such option is the GoGo Lounge and Bench Collection designed by Chicago-based Qdesign for Encore. The GoGo collection, which marks the fifth collaboration between the two companies, offers a playful and relaxed seating option for corporate, education, co-working, and multi-use spaces.
Hidden casters (or glides for larger pieces) and scaled-down footprints allow for spontaneous reconfiguring whenever it's needed, making it easy to pull up a chair to a brainstorming session or a series of love seats for a company meeting. Lounge and love seat pieces are available with or without arms and in multi-tone upholstery options, while the benches come in solid or multi-tone colors.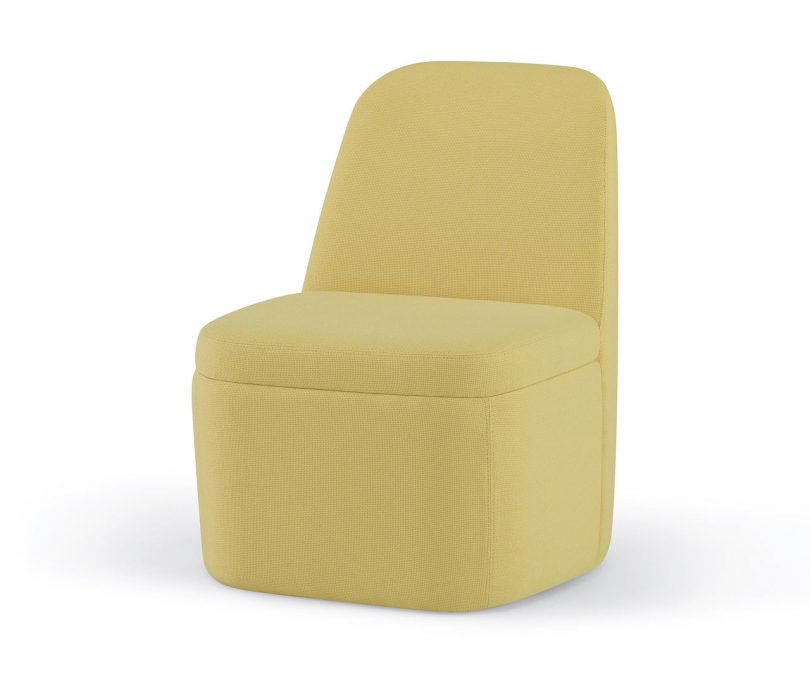 The lounge chair is available with an option leather pull handle in four signature colors.