The Gulbenkian House Is Renovated While Preserving Original Details
The Gulbenkian House Is Renovated While Preserving Original Details
1/16 Photos
2/16 Photos
3/16 Photos
4/16 Photos
5/16 Photos
6/16 Photos
7/16 Photos
8/16 Photos
9/16 Photos
10/16 Photos
11/16 Photos
12/16 Photos
13/16 Photos
14/16 Photos
15/16 Photos
16/16 Photos
Gulbenkian House is a newly renovated, minimal residence in Lisbon, Portugal, designed by Maison Amarande. Located near the esteemed Gulbenkian gardens, the renovation sought to open up the space and utilize contemporary elements while preserving as much of the original details as possible.
As part of the preservation of the building, the ceiling, wooden floors and molding were kept in tact. Walls were removed in order to open up the space, allowing for abundant natural light to circulate throughout the floor plan. The kitchen utilizes terrazzo floors along with Japanese tiles for the backsplash.
As described by the studio, "The lighting is always very carefully studied and selected, to blend homogeneously altogether and with the other design elements." As such, full height doors were used for their ability to create interesting light and shade effects while provided privacy when needed.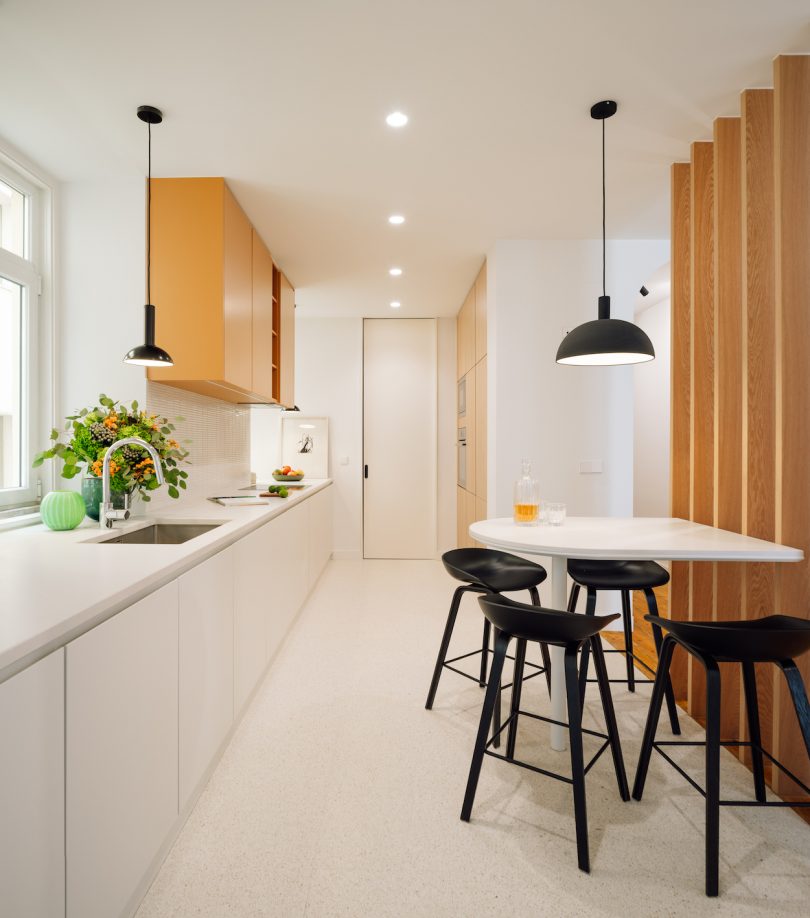 Photos by Francisco Nogueira.