Not everyone has the time, or even motivation, to head to the gym regularly making working out at home an ideal scenario. But we've all seen the exercise equipment available on the market, and to be honest, it's really ugly to have displayed throughout your home and it takes up room you probably don't have. Enter The Habit Furniture, a group of Hong Kong based furniture designers that work at an interior design firm. They've cleverly designed modern wooden furniture that no one would ever suspect was also workout equipment.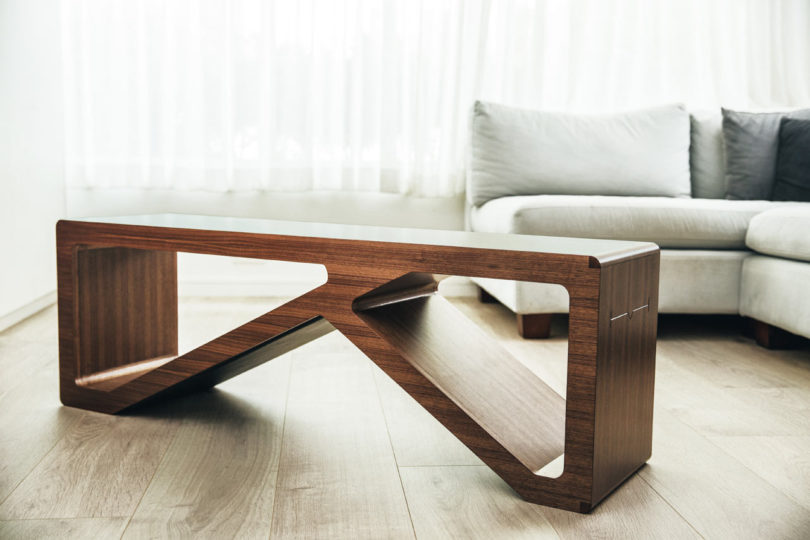 Along with being a sleek coffee table with geometric openings, this piece doubles as a bench you can use at the dining table or by your front door. Flip it over and it's a workout bench you can do various exercises on, including sit-ups and V-ups.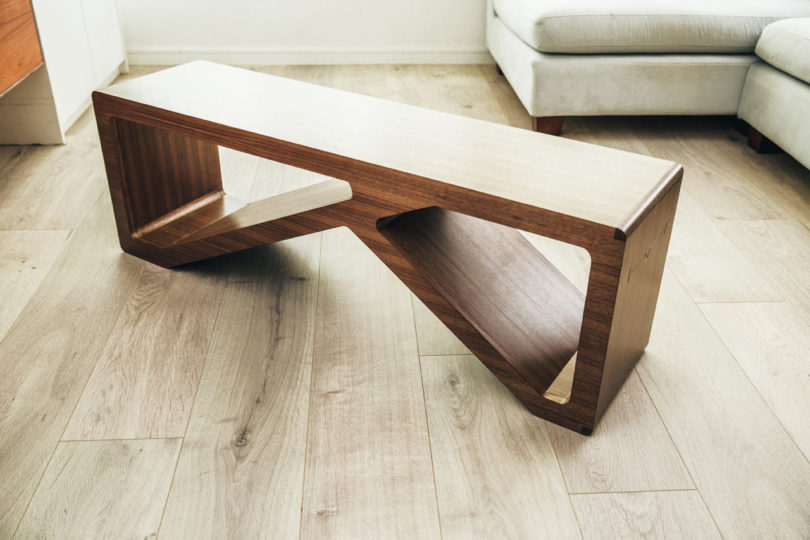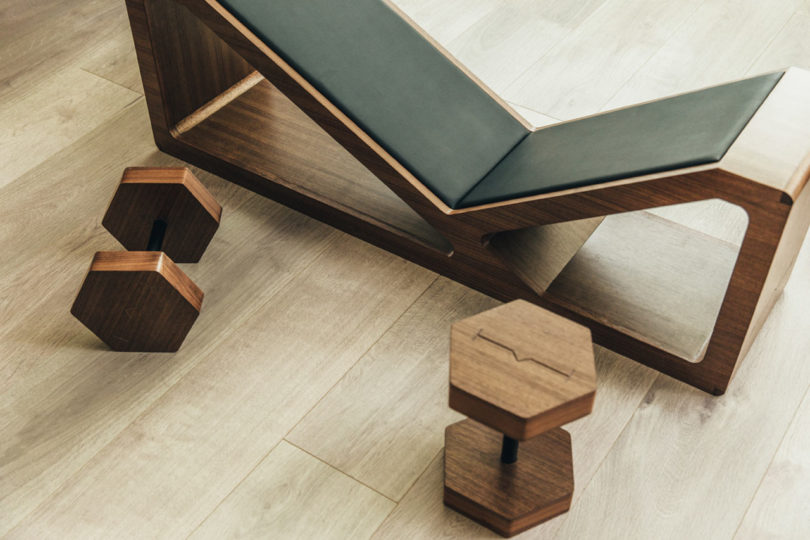 When flipped over, the charcoal grey vinyl cushion becomes visible and it makes the bench easy to clean and comfortable for working out.
Stowed away under the table are two dumbbells that can be double as side tables or stools when not being used as weights.
Currently the pieces are available via Kickstarter if you want to jump in on some at-home fitness action.