If your appreciation for lighting extends beyond the pragmatic, then Mandalaki Studio's Halo Project may pique your interest for its compelling use of high powered LEDs conceived to transform interior spaces into an immersive interplay between color, shadow, and light.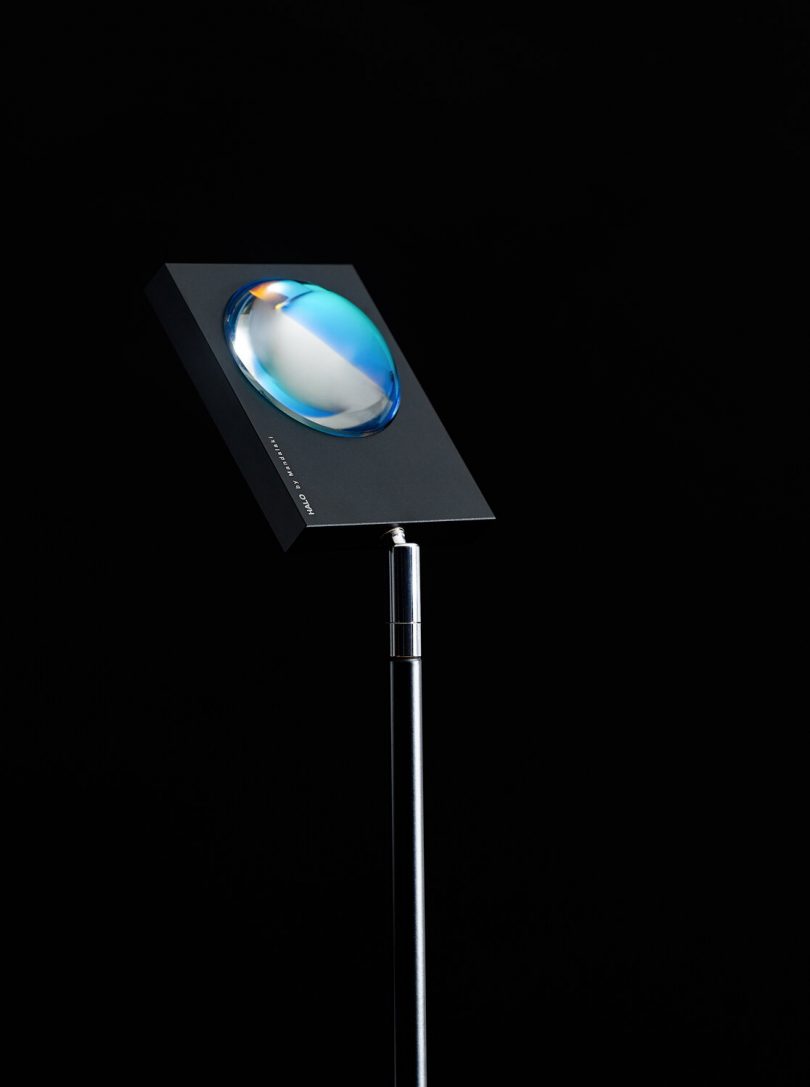 Utilizing a combination of high powered LEDs with a crafted optical lens housed within iron and CNC milled black anodized aluminum, the Halo Project imbues domestic environments with rich and dramatic installations of colored lights undeniably evocative of artist James Turrell, projecting an eye-popping gradient of hues to graphical effect.
The optical design is the result of a long research based on the decomposition of the frequencies of the white light. The result is an intense and vibrant natural color palette that create an incredible sense of deepness. A unique color projector that enlarge the perception of the space and enlight gently the environment.
– Mandalaki Design Studio Milano
It might be more accurate to call each of the six Halo Project units a collection of art projectors intended to "paint" walls and ceilings with light rather than mere lamps – a perspective rationalizing its aspirational starting price northward of $1,000.
Check out the entire Halo Project here.