The Homestead Residence in Kansas Gives Nod to Mid-Century Modern Design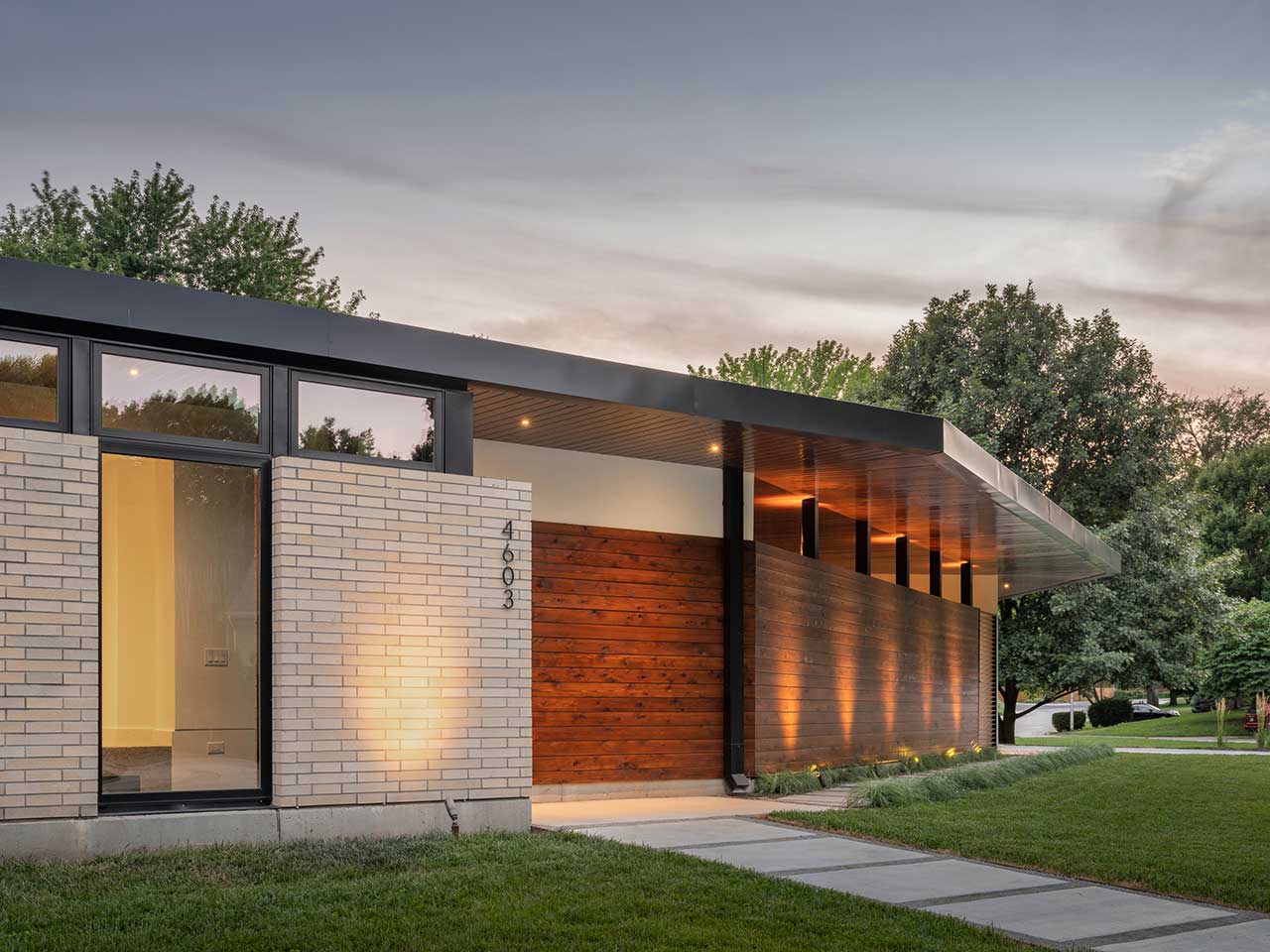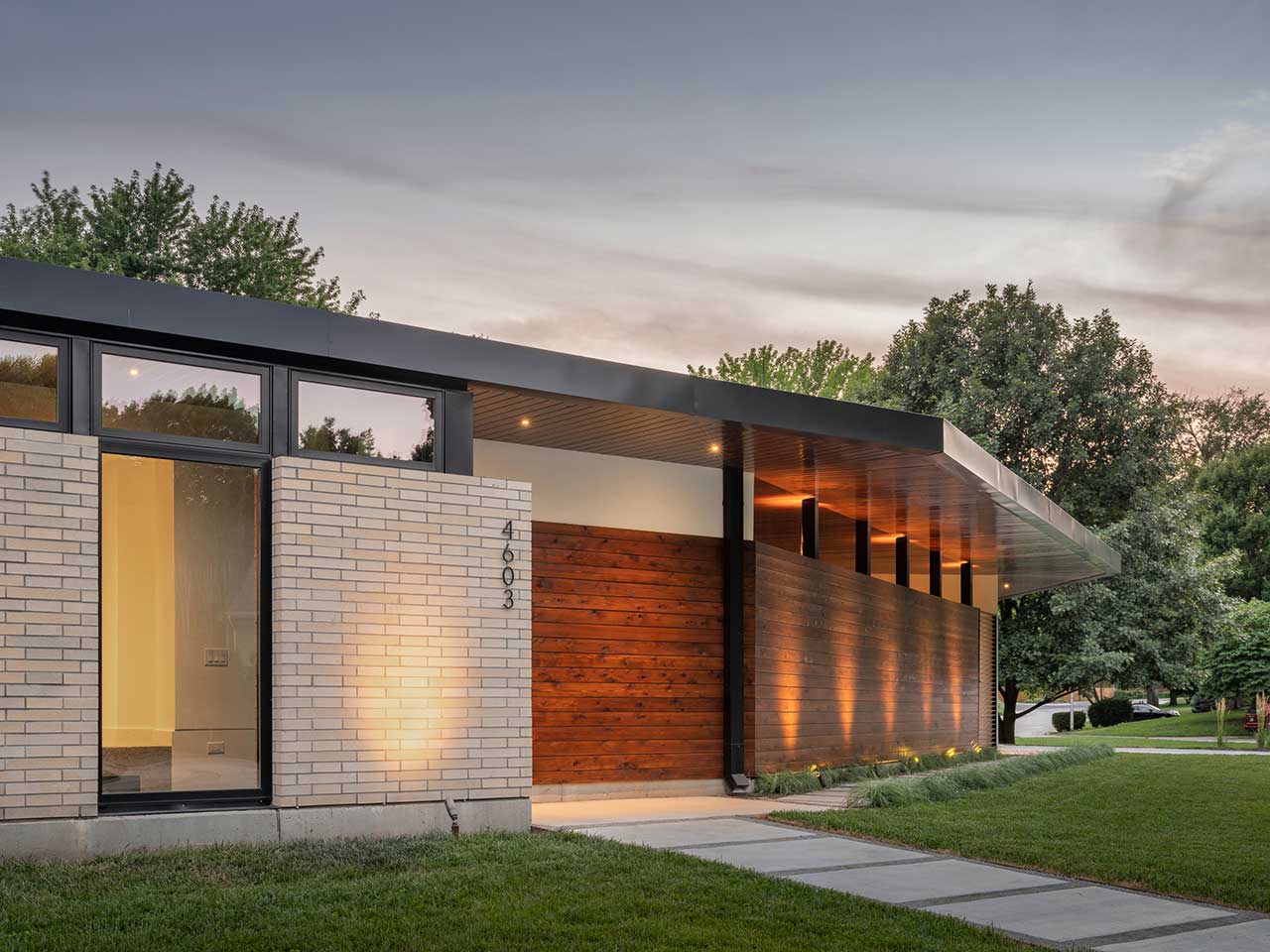 The Homestead Residence in Kansas Gives Nod to Mid-Century Modern Design
1/20 Photos
2/20 Photos
3/20 Photos
4/20 Photos
5/20 Photos
6/20 Photos
7/20 Photos
8/20 Photos
9/20 Photos
10/20 Photos
11/20 Photos
12/20 Photos
13/20 Photos
14/20 Photos
15/20 Photos
16/20 Photos
17/20 Photos
18/20 Photos
19/20 Photos
20/20 Photos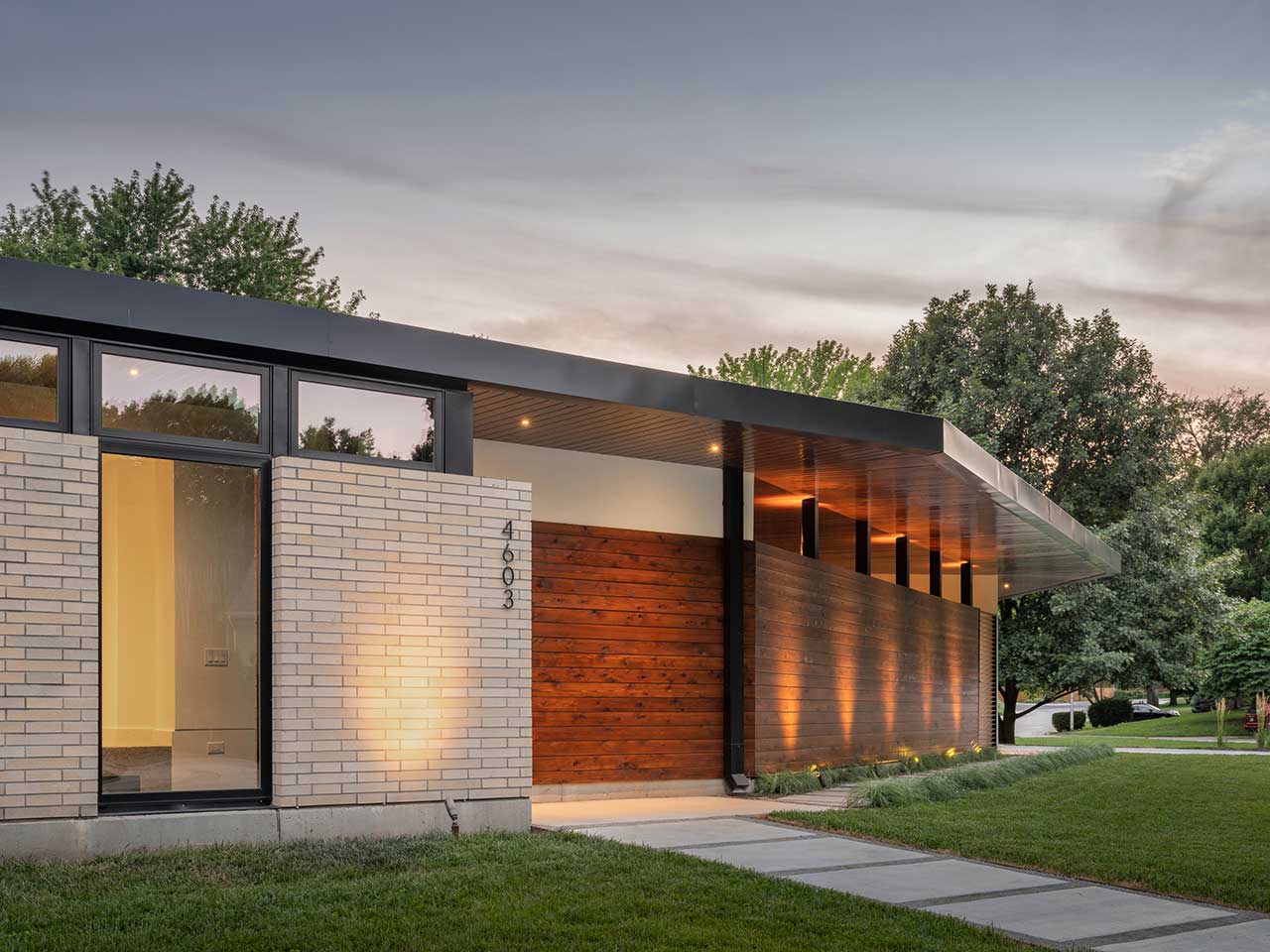 Located on a corner lot in Prairie Village, Kansas, the Homestead Residence is a project by KEM STUDIO that gives nod to mid-century modern design and the original home that once stood there. A low slung hipped roof connects the main house structures and the garage, while allowing space for a covered outdoor room for the family to enjoy, as well access to the backyard.
The front facade combines a tan brick with stained cedar, along with smaller elements of white stucco and exposed concrete, which present a warm and inviting presence in a mostly traditional neighborhood.
The front facade pivots to an angle before rotating again to rest of the structure with an open-air space in between that houses the family's outdoor living room.
The staircase runs parallel to the front brick wall which features a row of clerestory windows that filter natural light in, as does the floor-to-ceiling window opposite the stairs.
Inside, white terrazzo floors bounce light throughout while the wooden accents add warmth and texture to the bright space.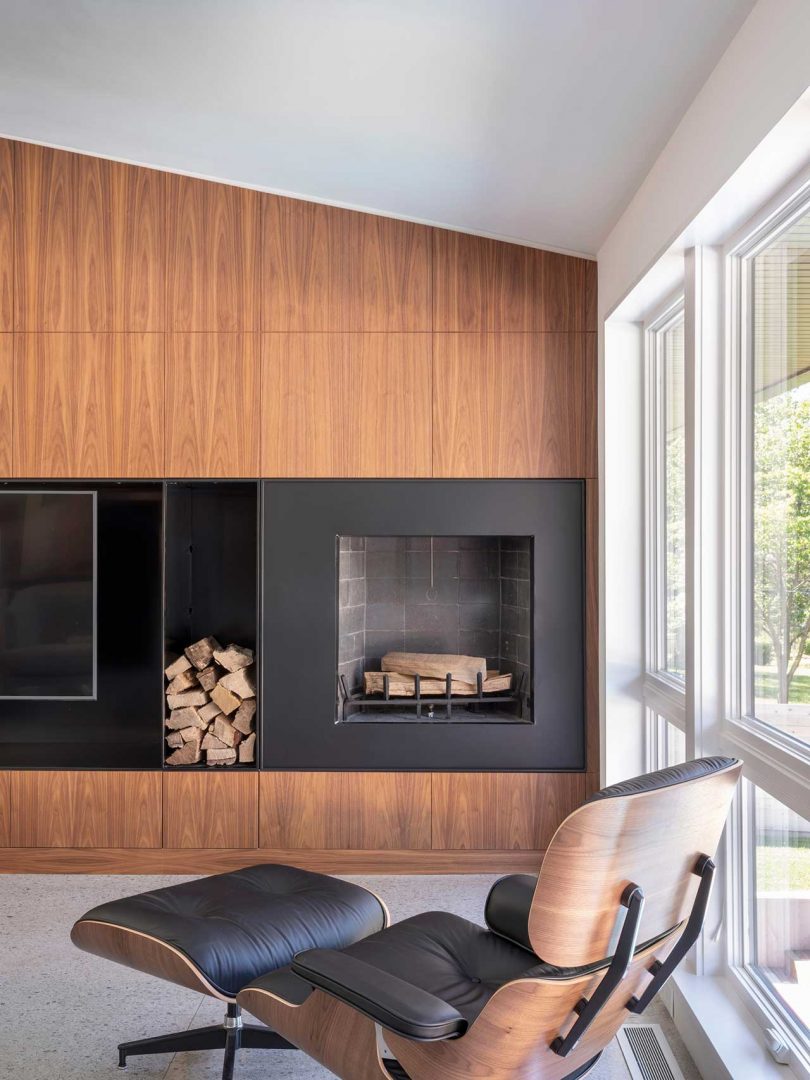 The private backyard includes a modern pool and hot tub, as well as an outdoor shower.
Photos by Bob Greenspan, via BowerBird.