The Luna Kaleido Series by Gabriel Scott Makes Lighting Modular
The Luna Kaleido Series by Gabriel Scott Makes Lighting Modular
1/13 Photos
2/13 Photos
3/13 Photos
4/13 Photos
5/13 Photos
6/13 Photos
7/13 Photos
8/13 Photos
9/13 Photos
10/13 Photos
11/13 Photos
12/13 Photos
13/13 Photos
On the heels of its best-selling Luna lighting collection, Canadian brand Gabriel Scott has launched the Luna Kaleido series. The customizable, modular additions include a horizontal chandelier and a vertical pendant. Make it your own by "stringing together" the mouth-blown glass elements to create your vision. They're available in six new shapes that have been named after constellations: Dorado, Lyra, Aras, Cygnus, Orion, and Carina. You also have the opportunity to choose between six different surface textures that include Smooth, Gridded, Regadines, Bubbles, Lines, and Dots.
The designs of Kaleido were inspired by the kaleidoscope, adding to the magic of the Luna family that references a lunar halo, or the moon's diffused glow. Soft, subtle colors and clear glass come together to create infinite options. When stacked, they become a mosaic of tones and patterns that can create magical optical illusions.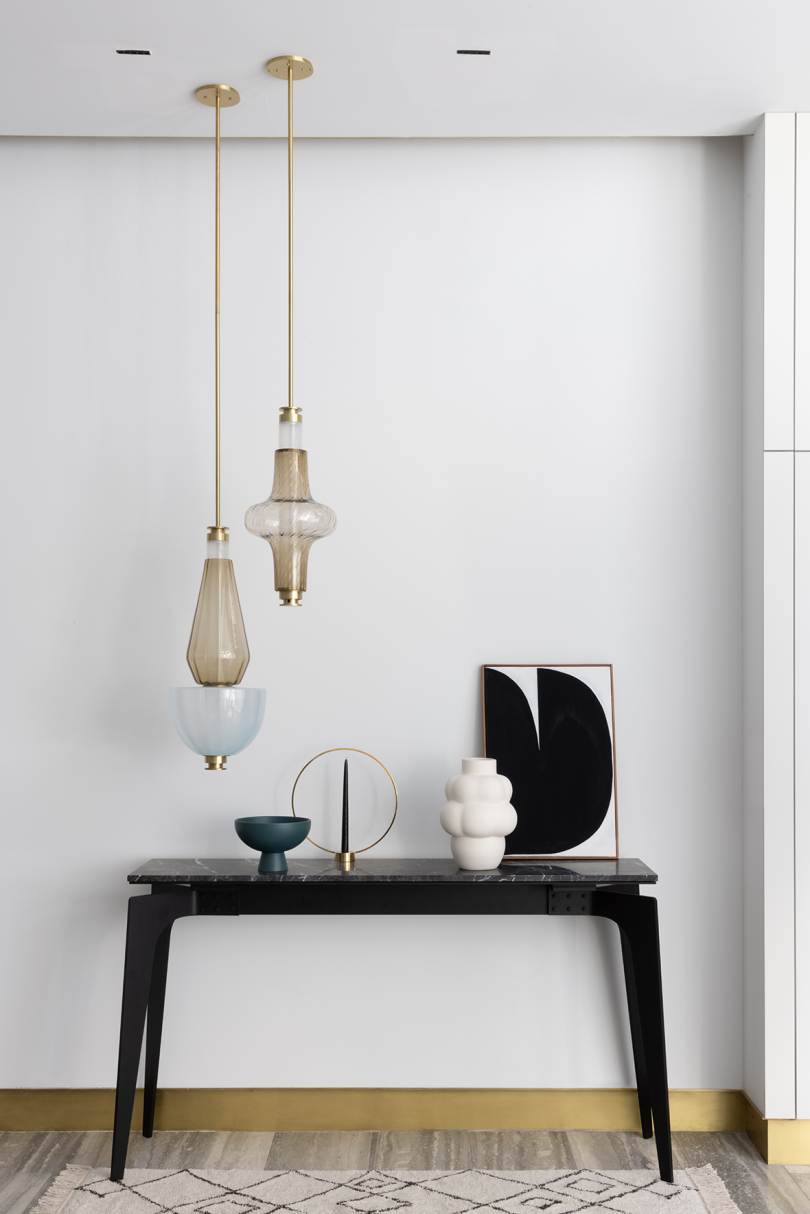 "We are delighted to be extending our existing LUNA series, which was launched in 2019 and is already popular with architects and interior designers alike. We work very closely with our makers at our Montreal production studio to ensure that each mouth-blown pendant and chandelier is made to the highest standards. Each piece will add a sense of enchantment to any interior design scheme," said Founder, Scott Richler.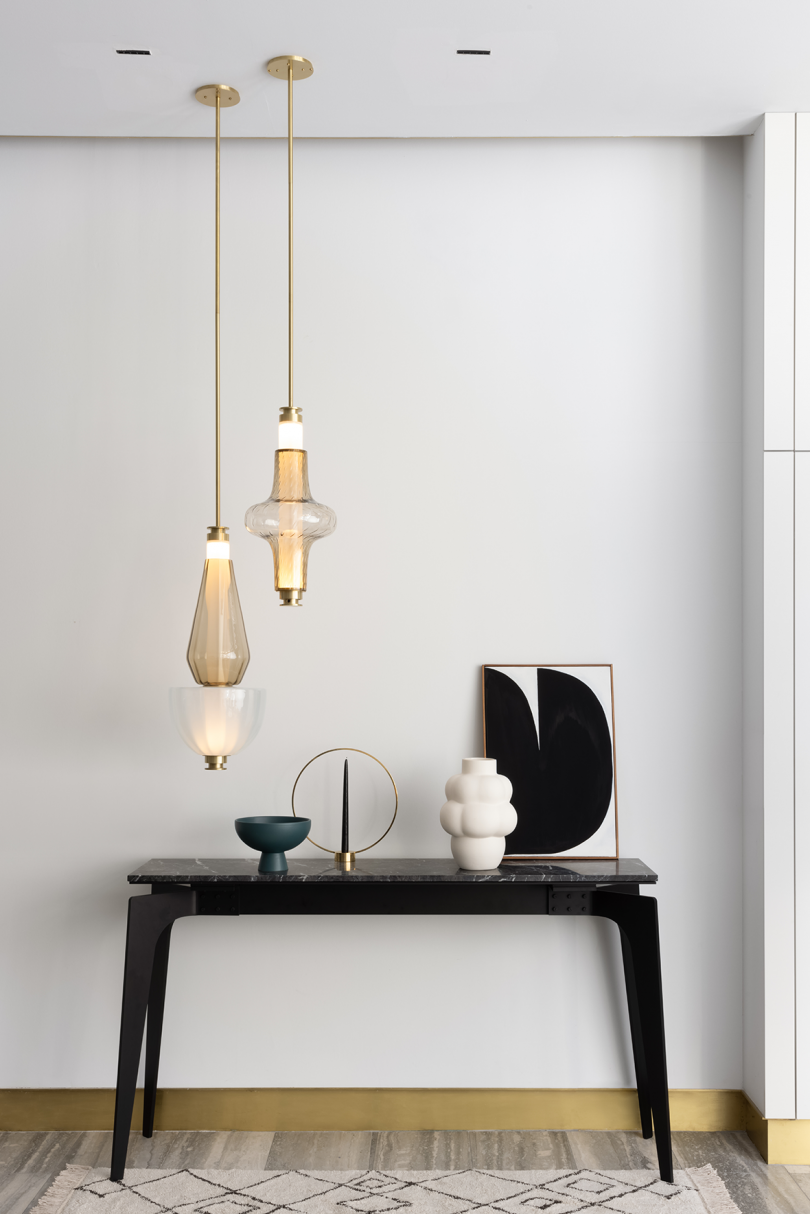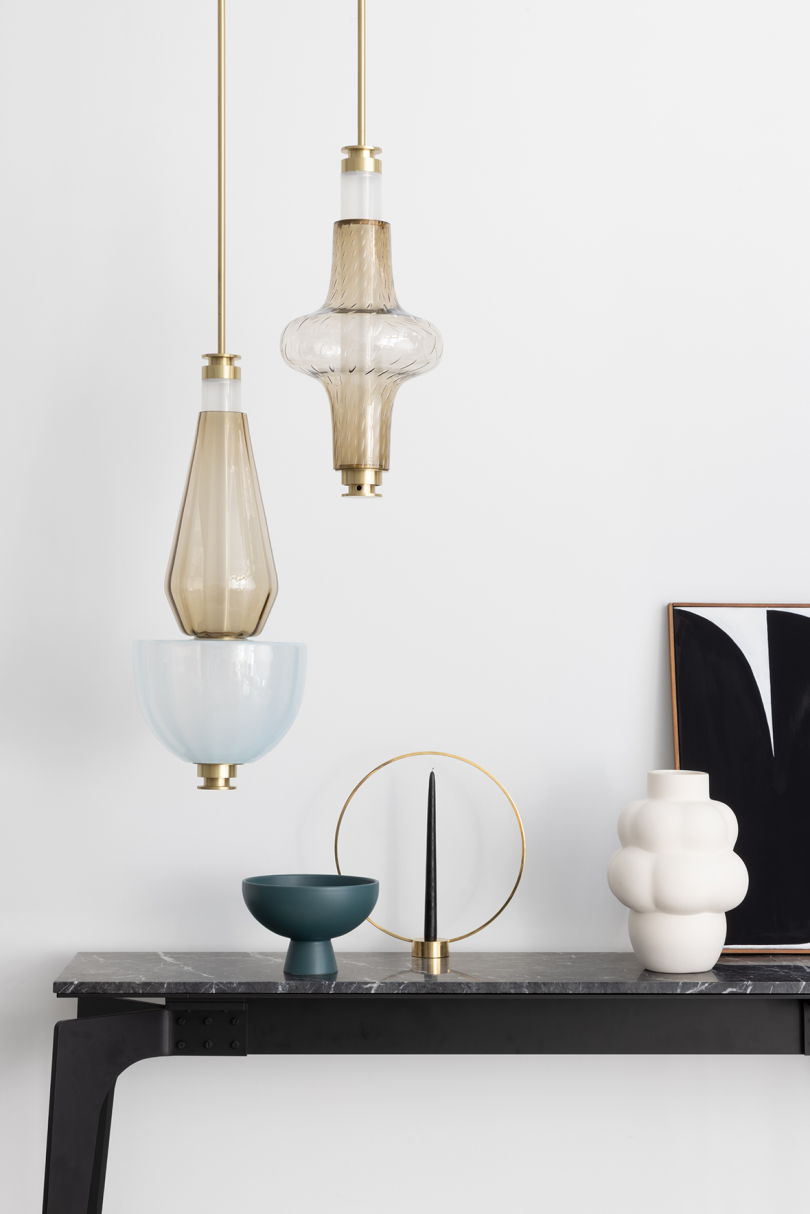 To learn more about the Kaleido Lighting series, visit shop.gabriel-scott.com.
Photography by Paul Craig, styled by Caroline Davis.