Knowlton Residence is a minimalist house located in Quebec, Canada, designed by TBA as a renovation and extension of an aging country farmhouse. The new, two-story extension was built on top of the original single-story foundation.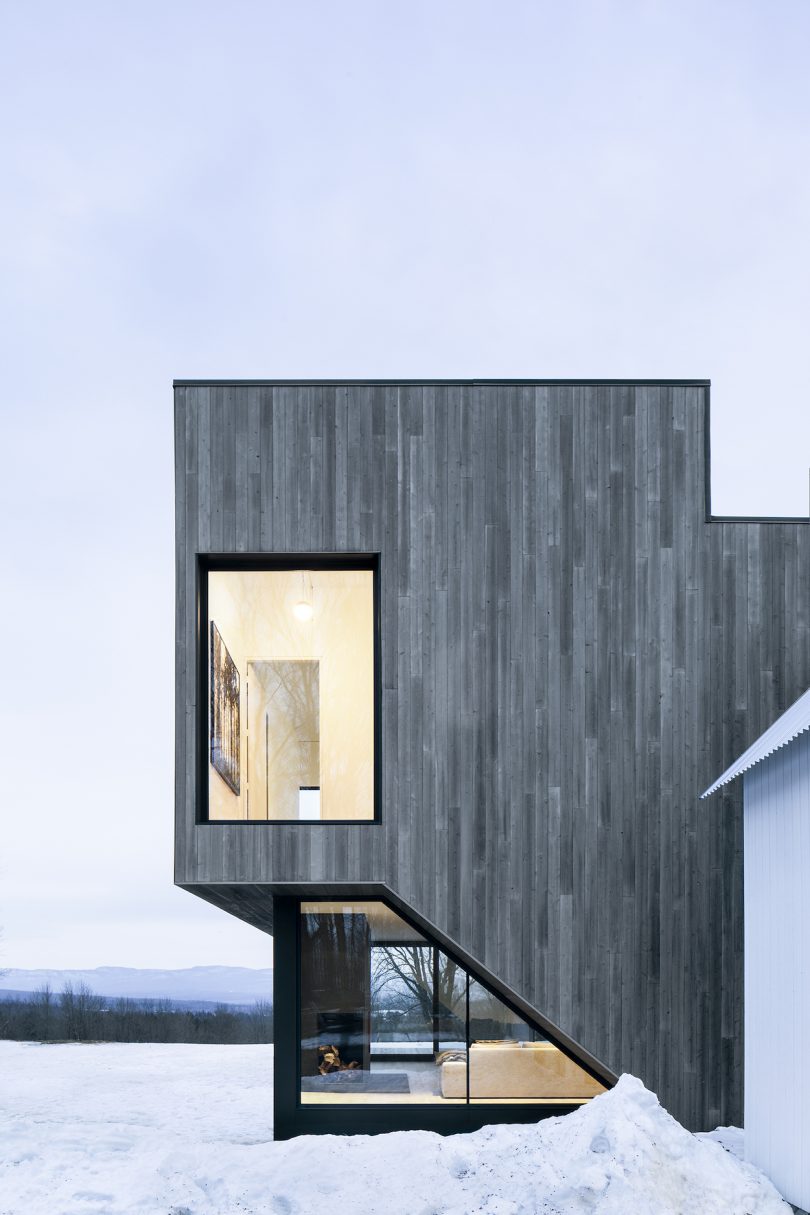 Expanding vertically allows for more space and better views without having to excavate around the hilltop. The rectilinear volume plays along with the contrasting composition of the rest of the home, "both distinguishing and uniting different eras, forms, and materials," as described by the architects.
A corrugated metal roof along with painted white brick provide a fresh covering for the existing structure while the new addition is constructed of custom cedar cladding. While the materials are simple and modern, they still reference the numerous old barns seen throughout the surrounding area.