A Modern Cabin in Washington Is a Floating Oasis on the Water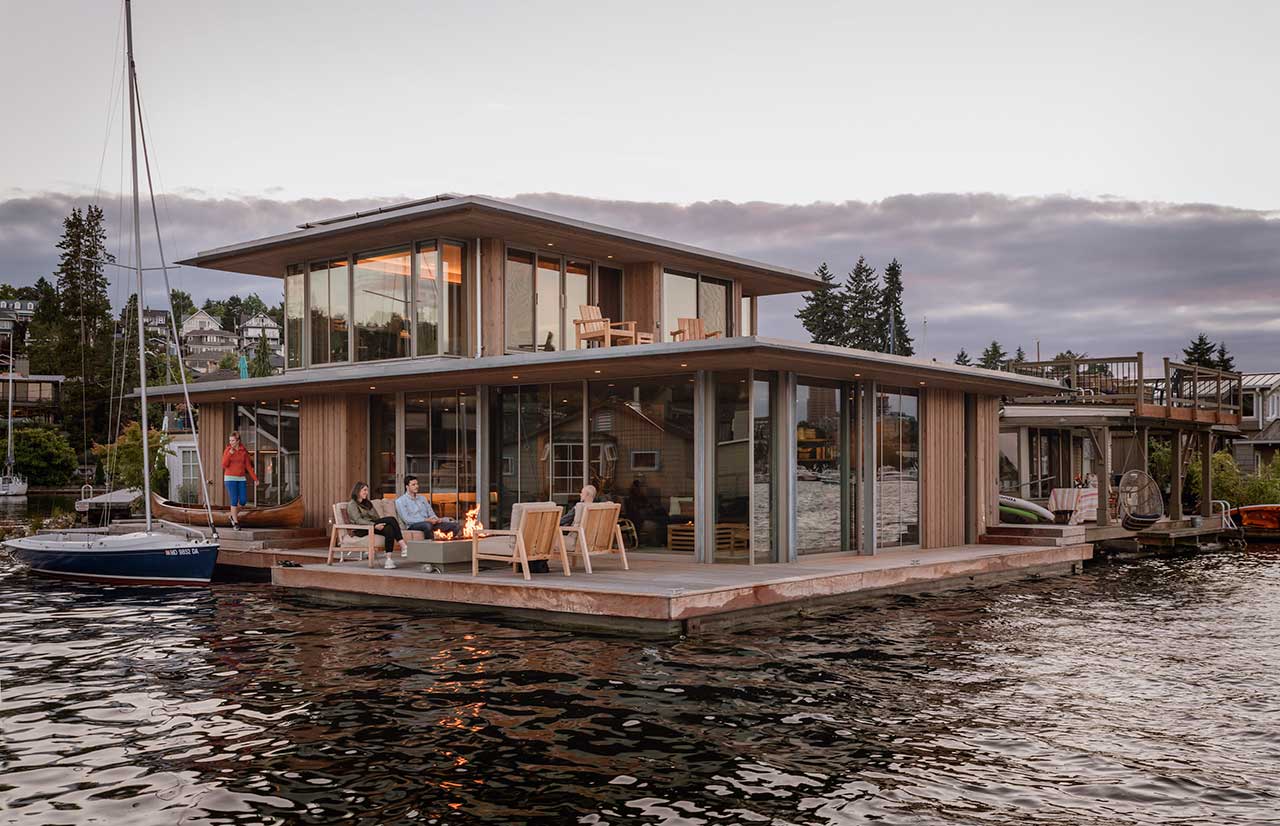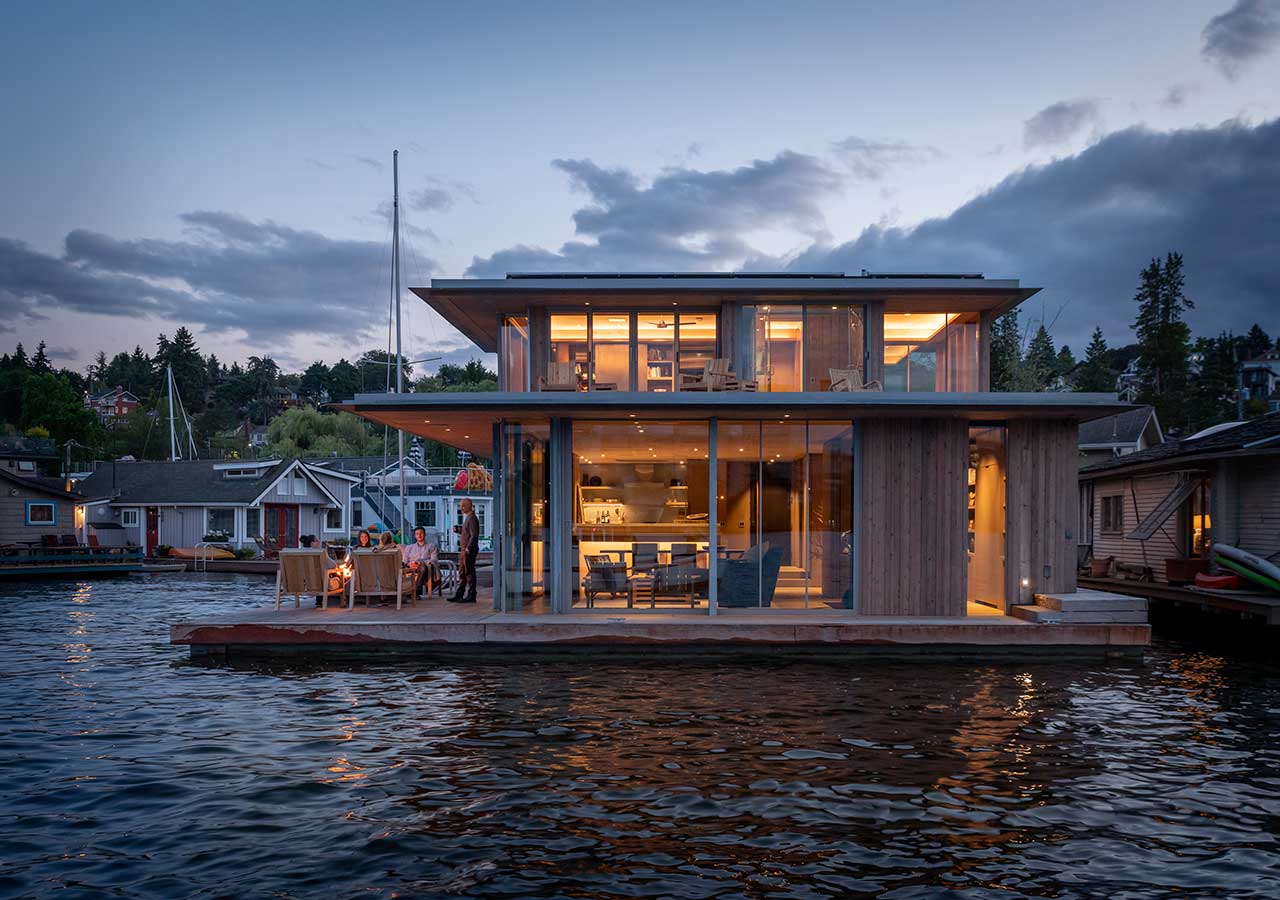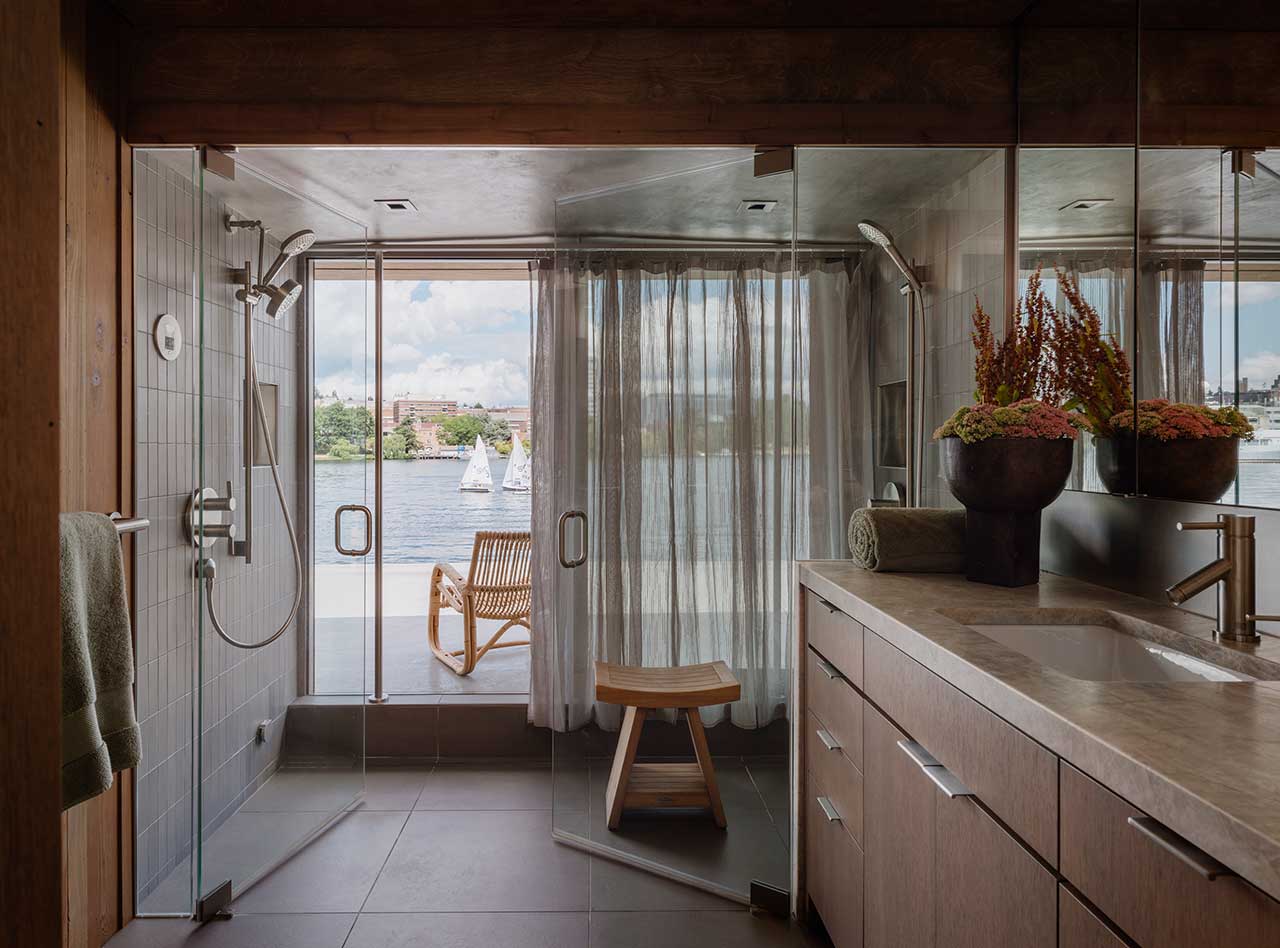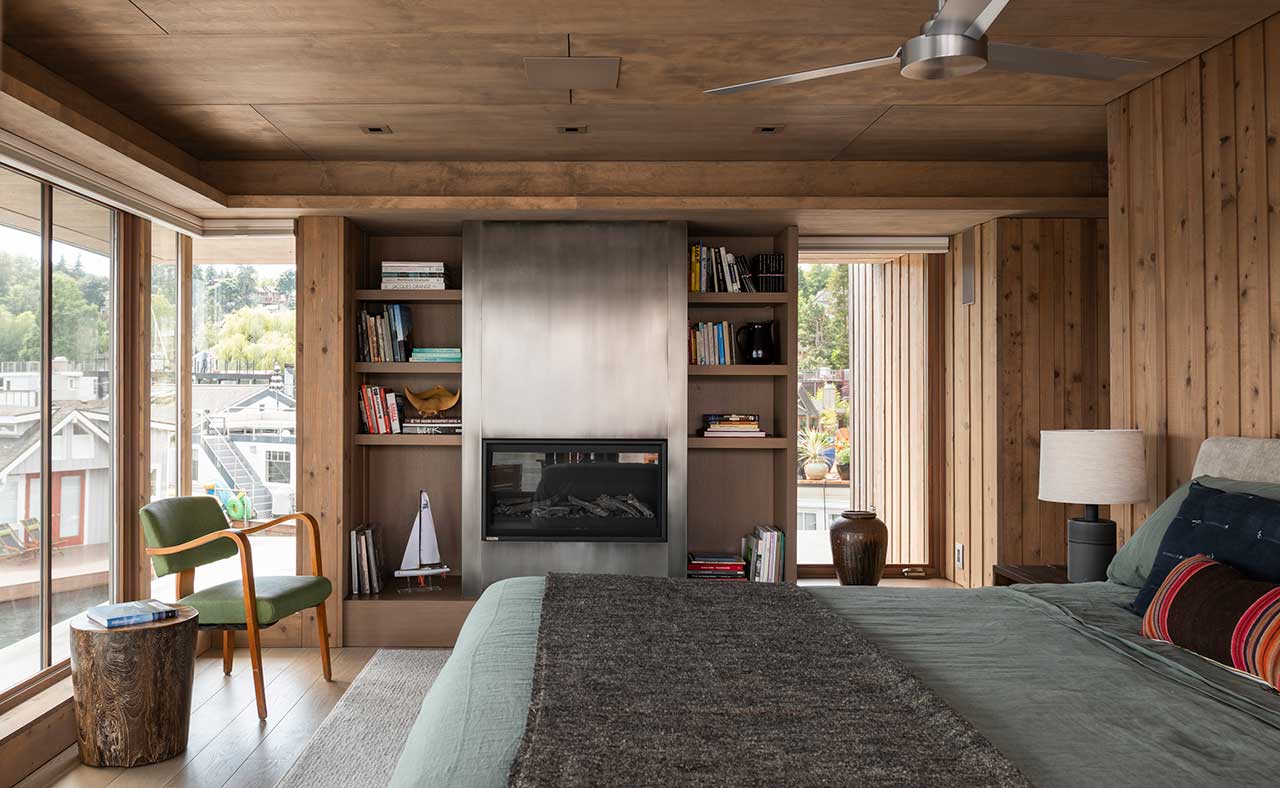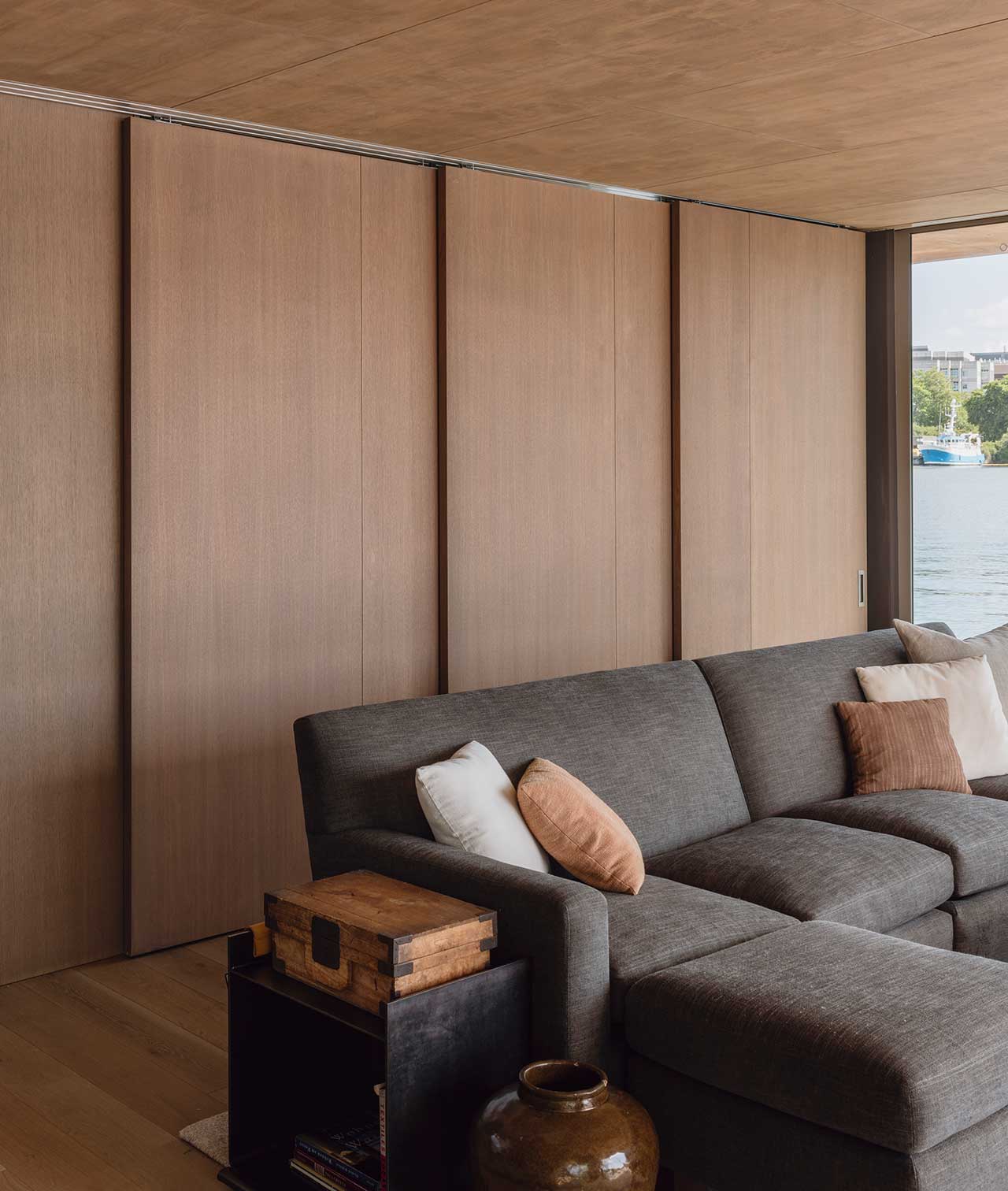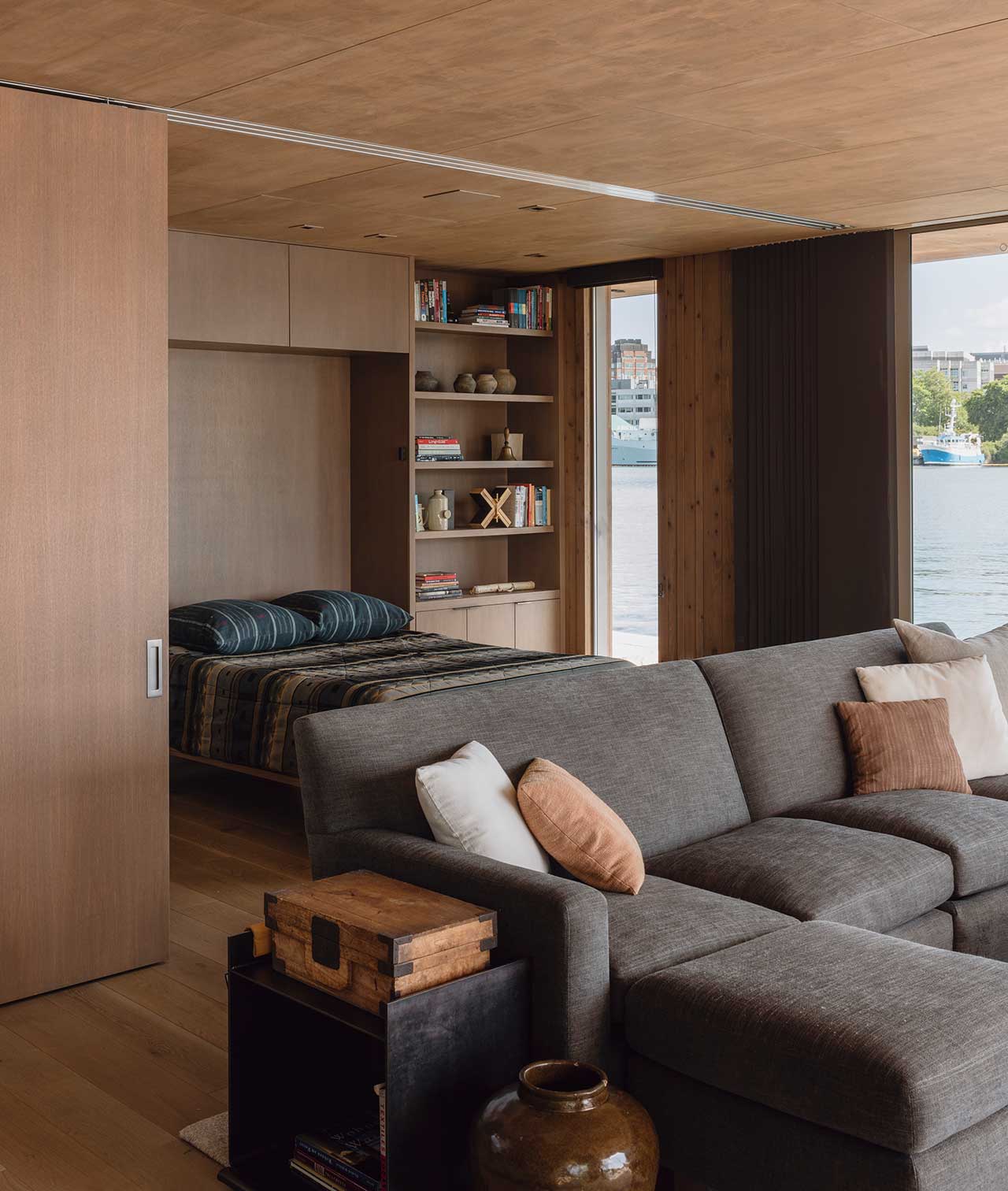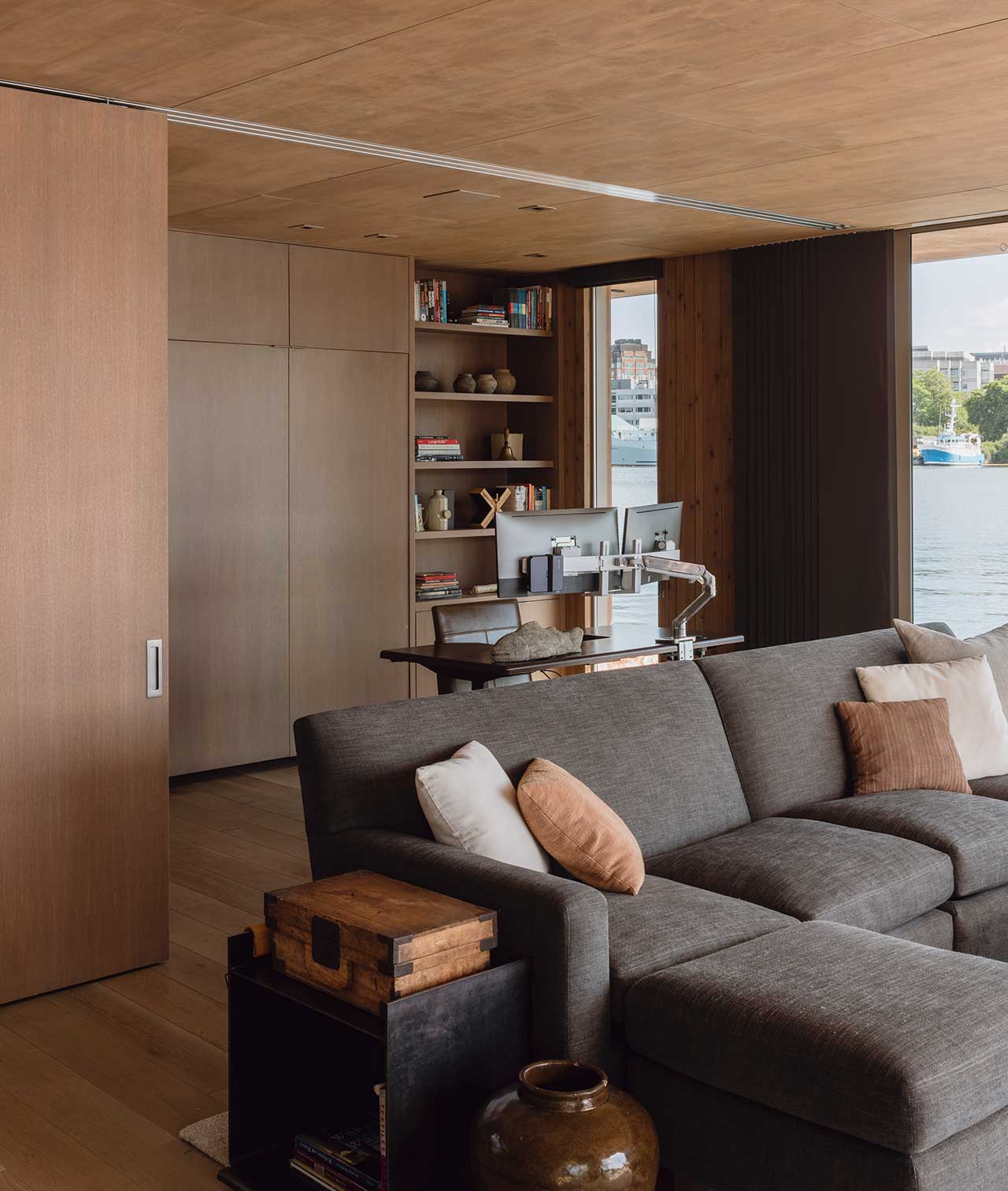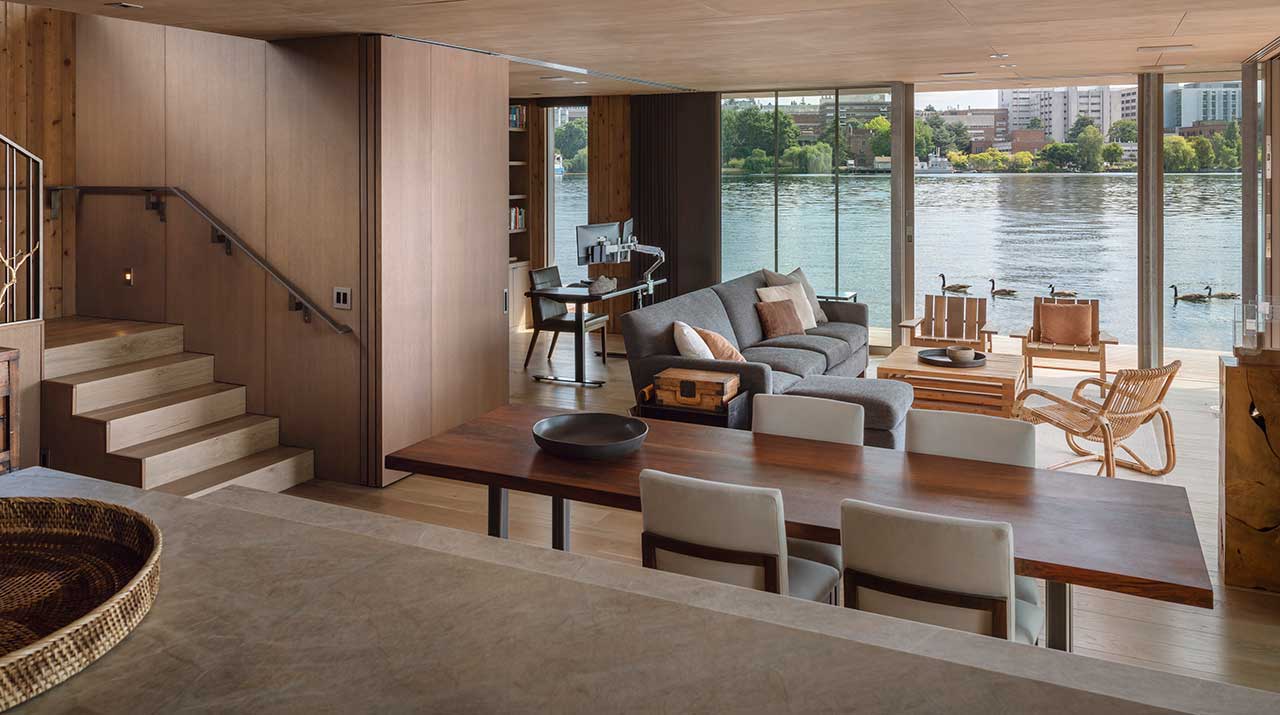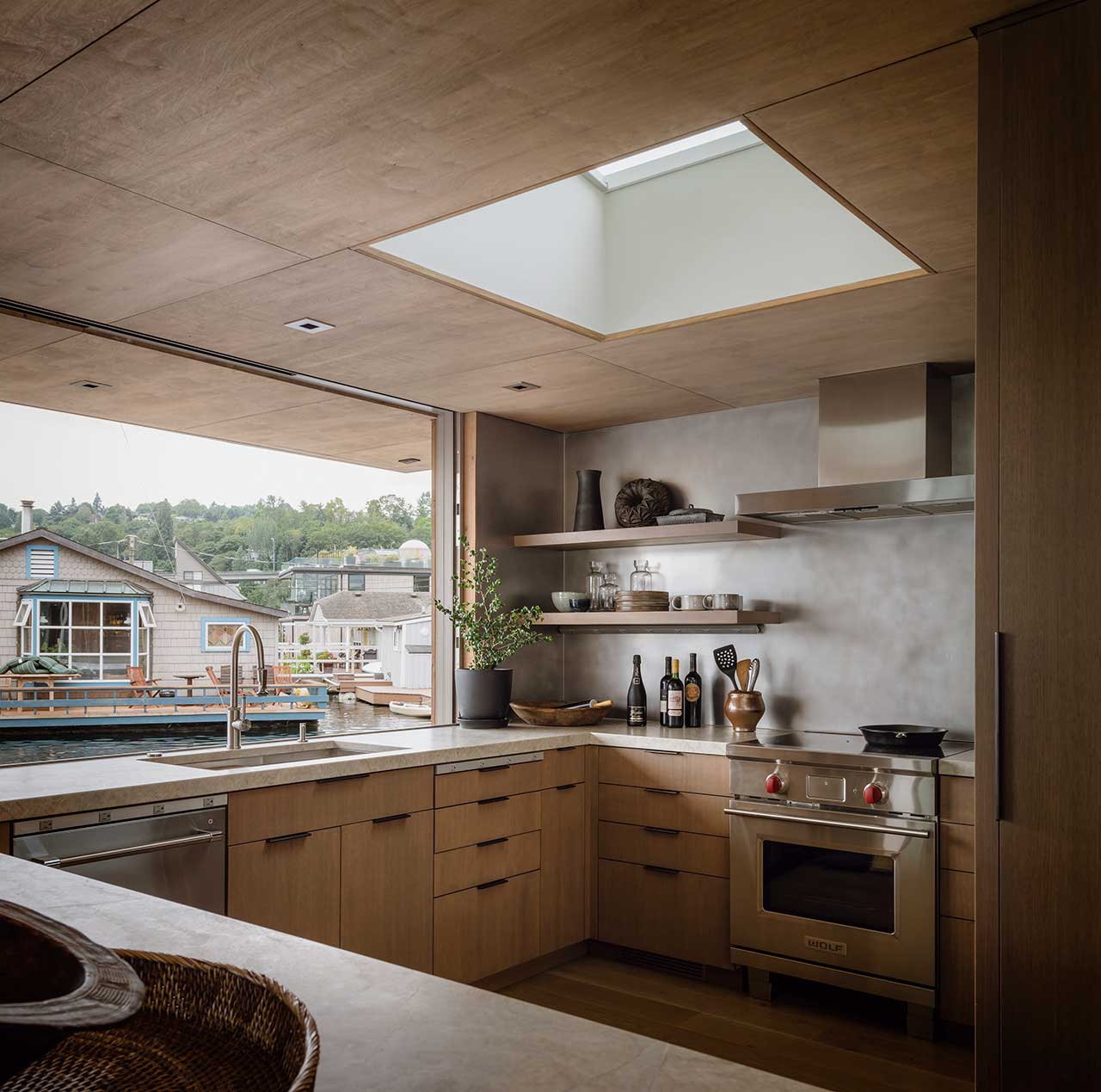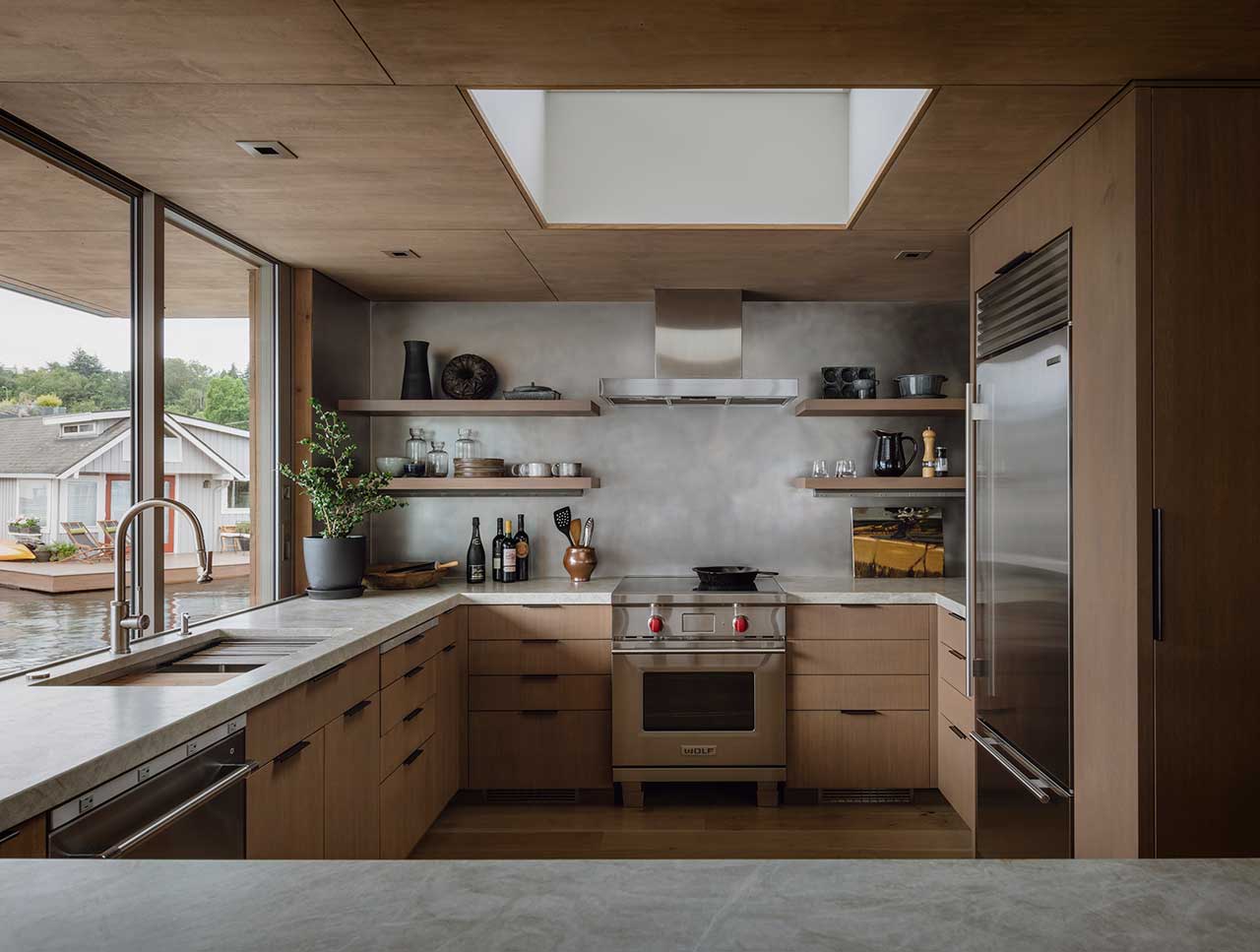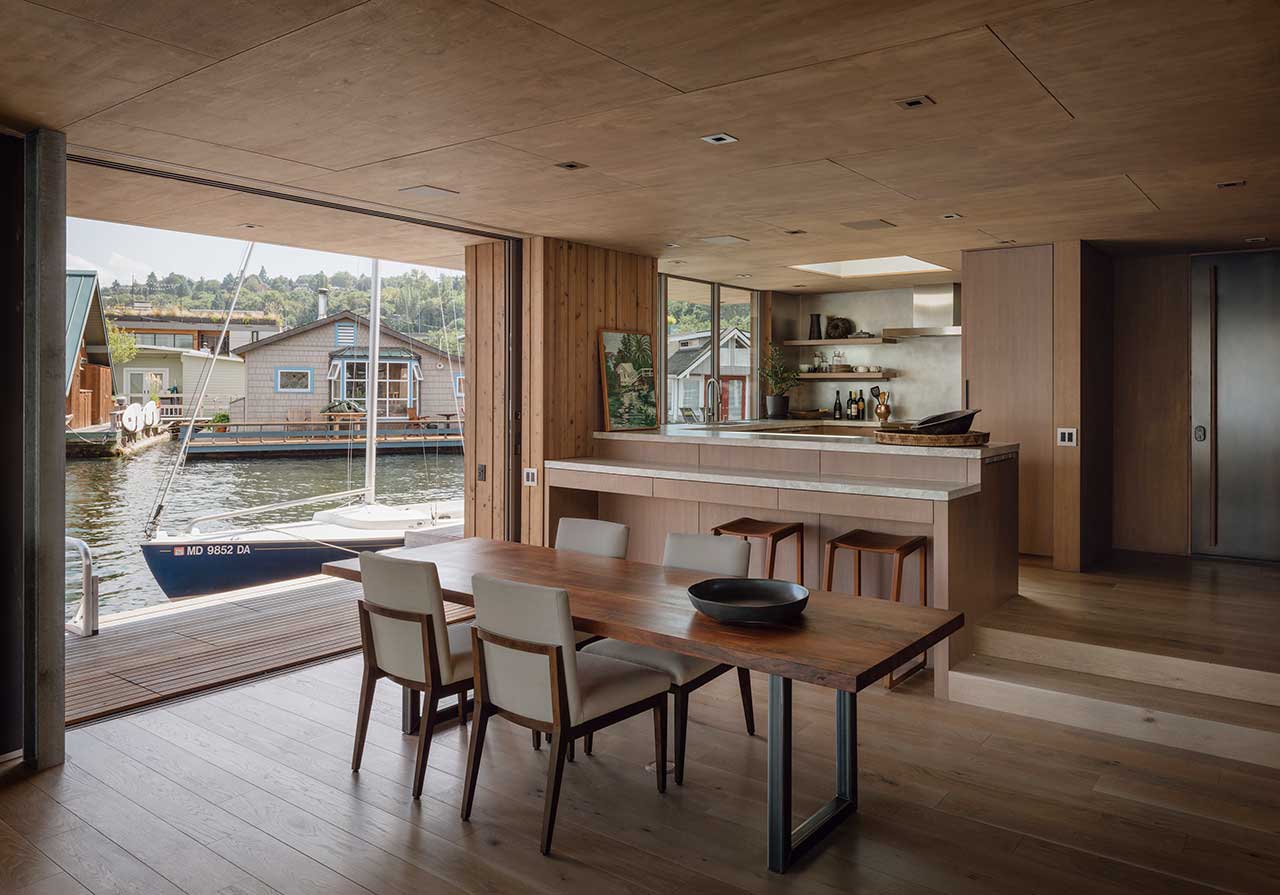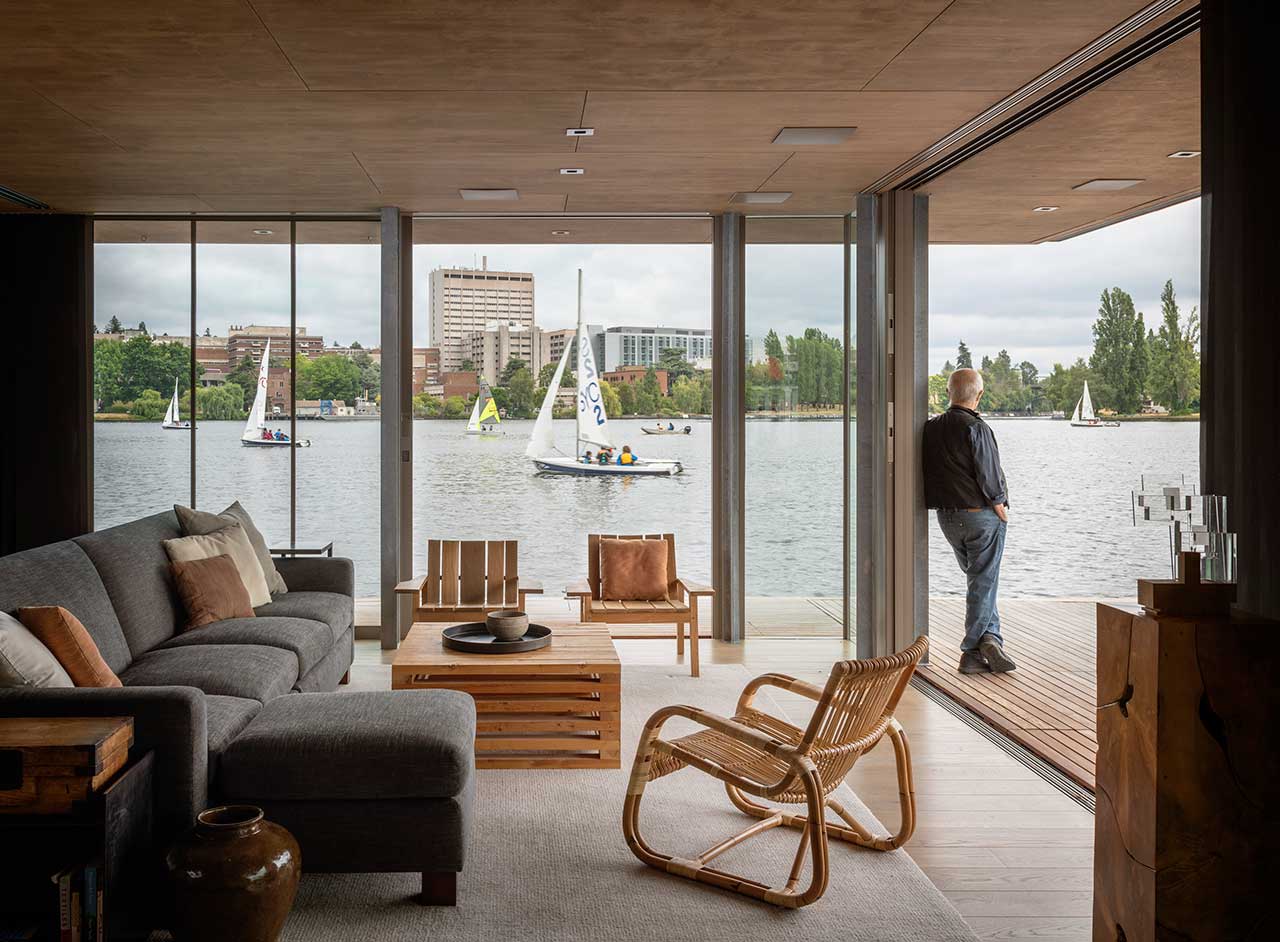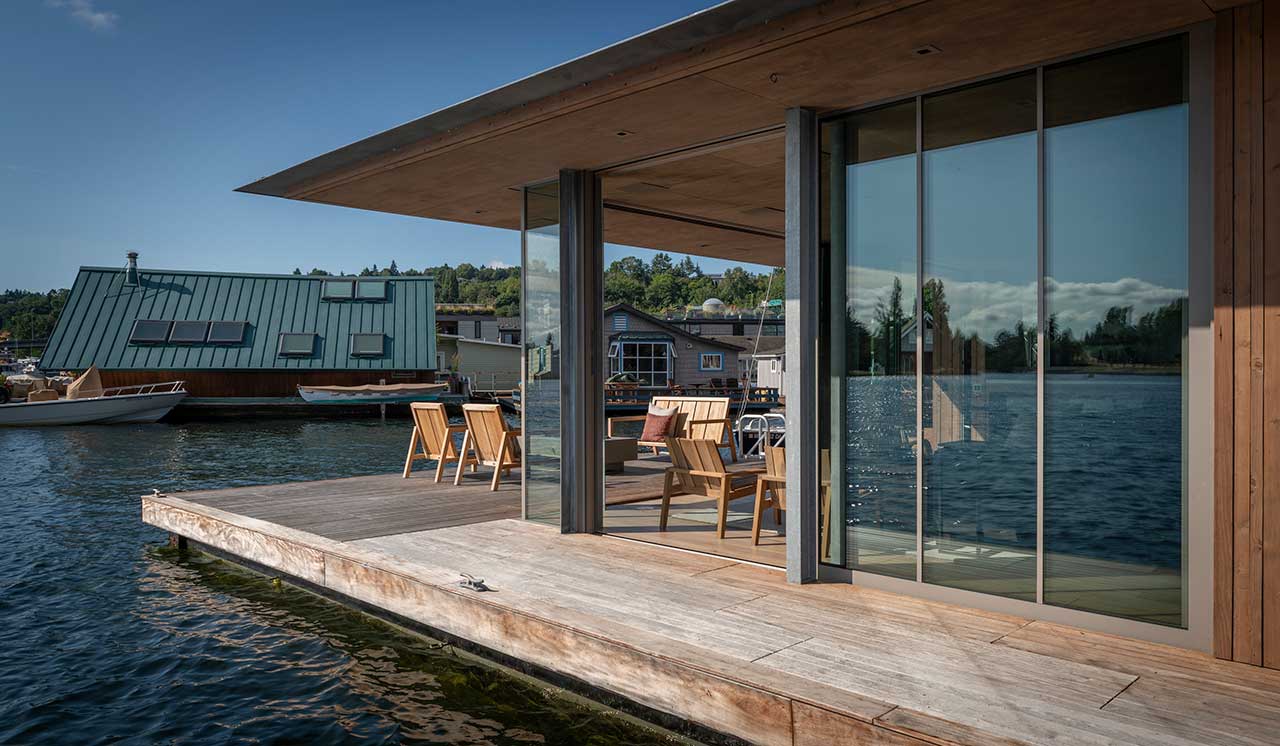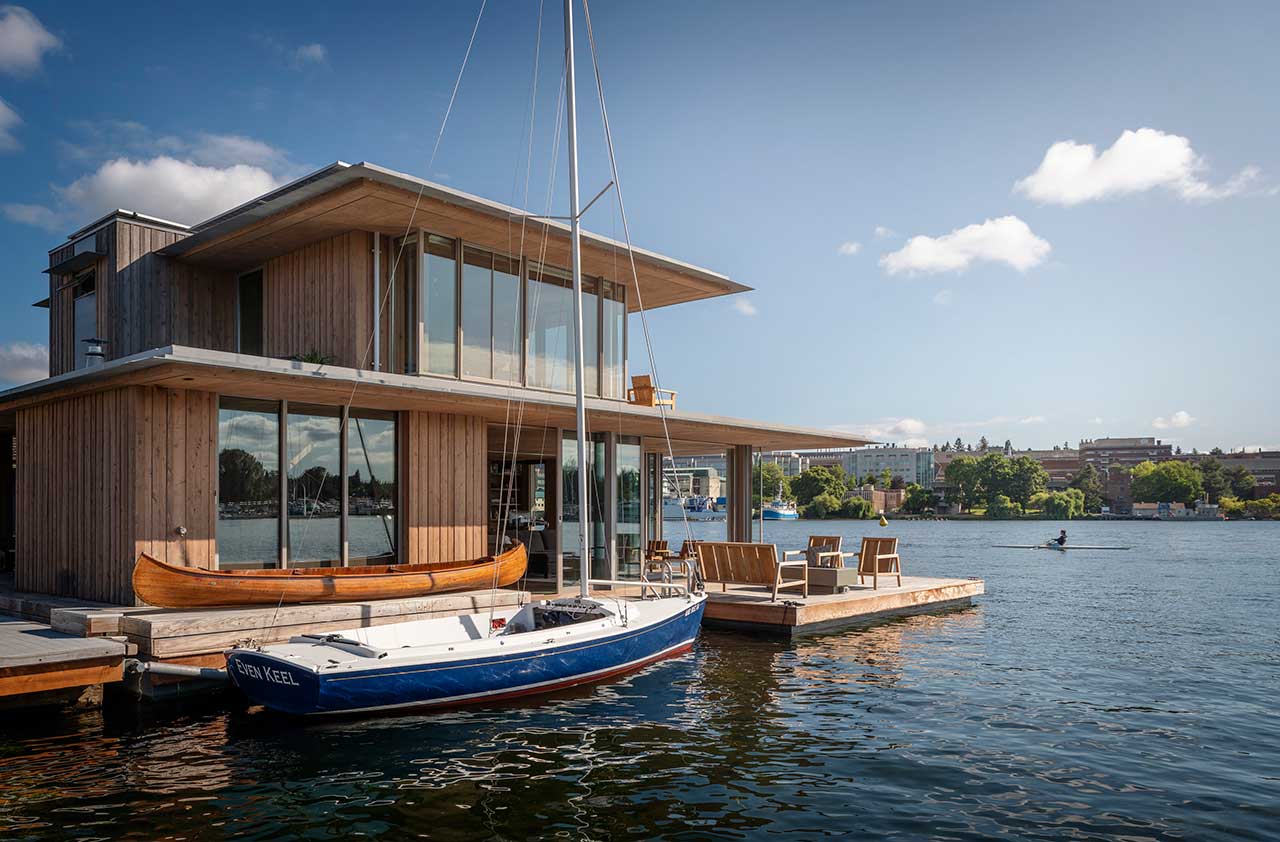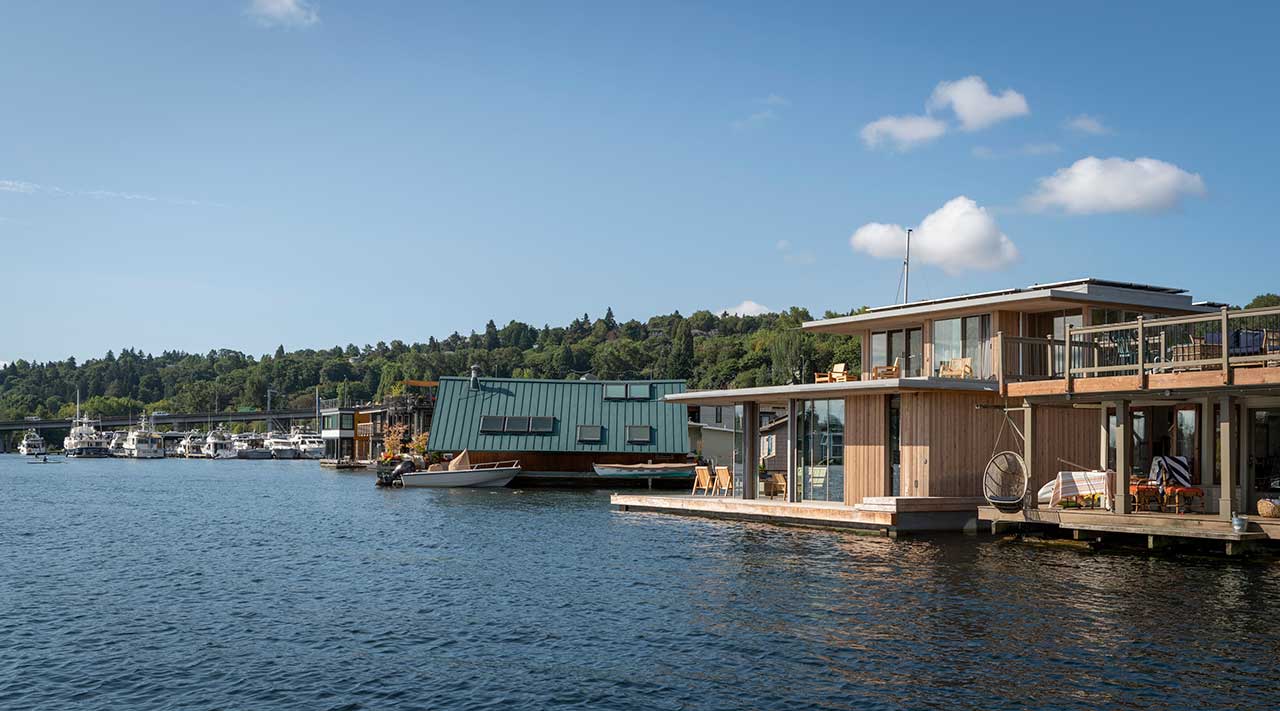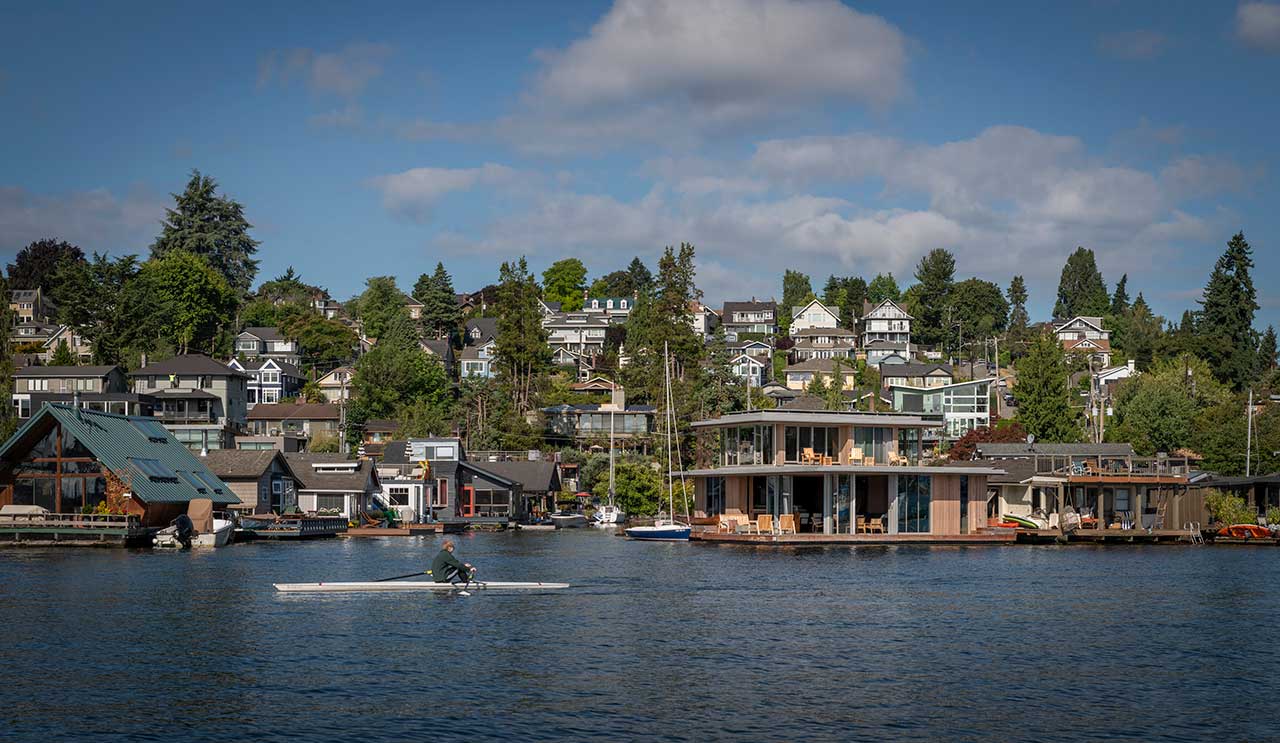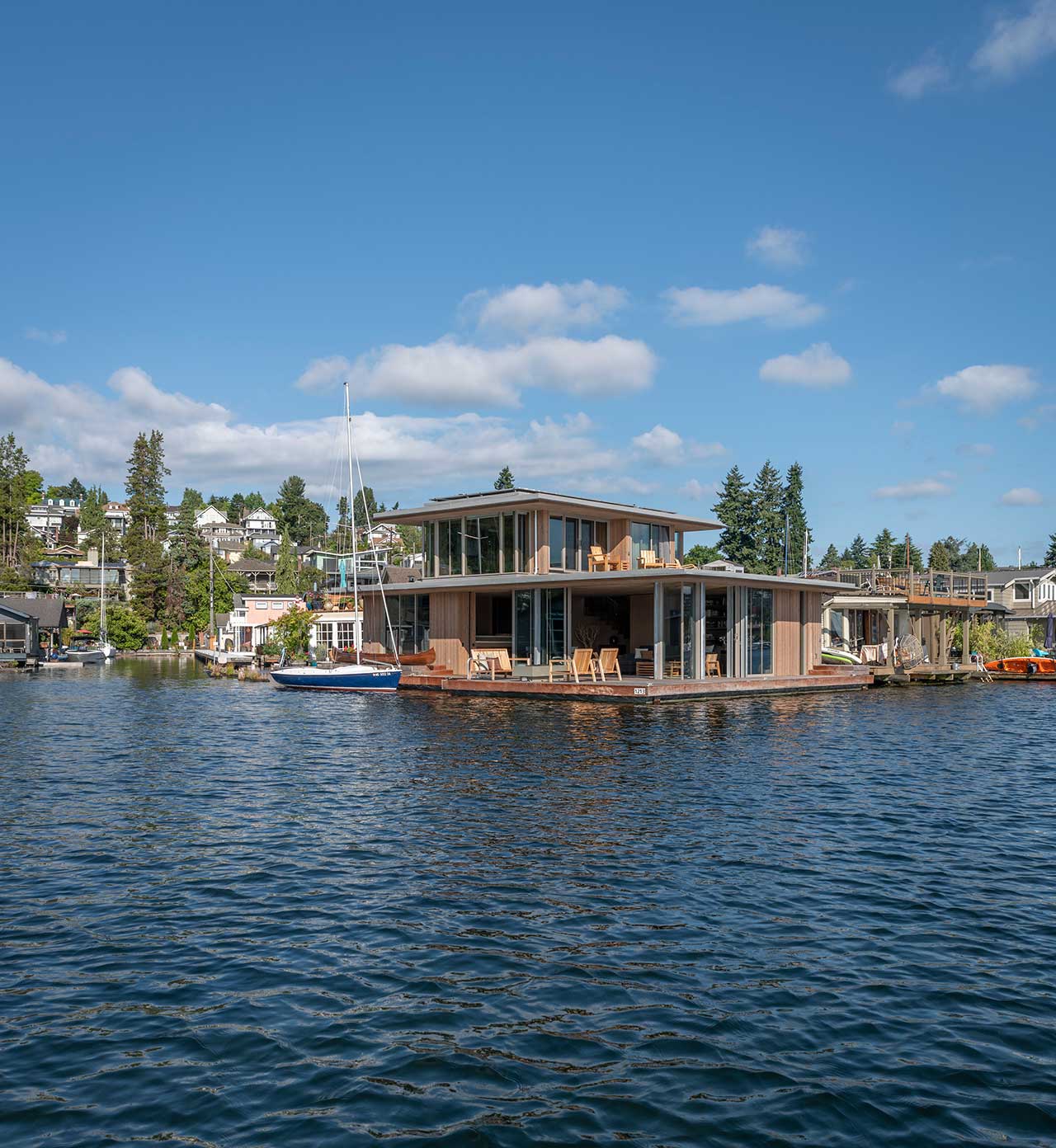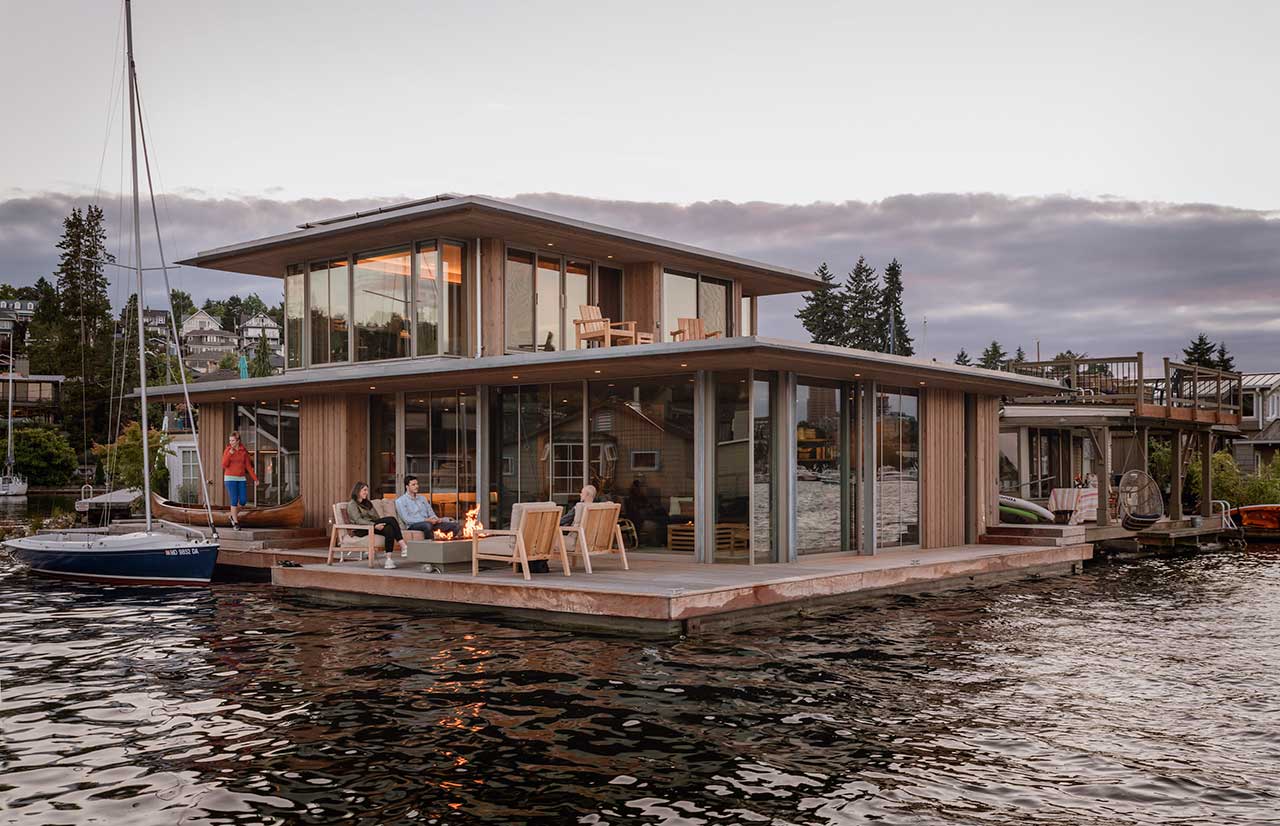 A Modern Cabin in Washington Is a Floating Oasis on the Water
1/30 Photos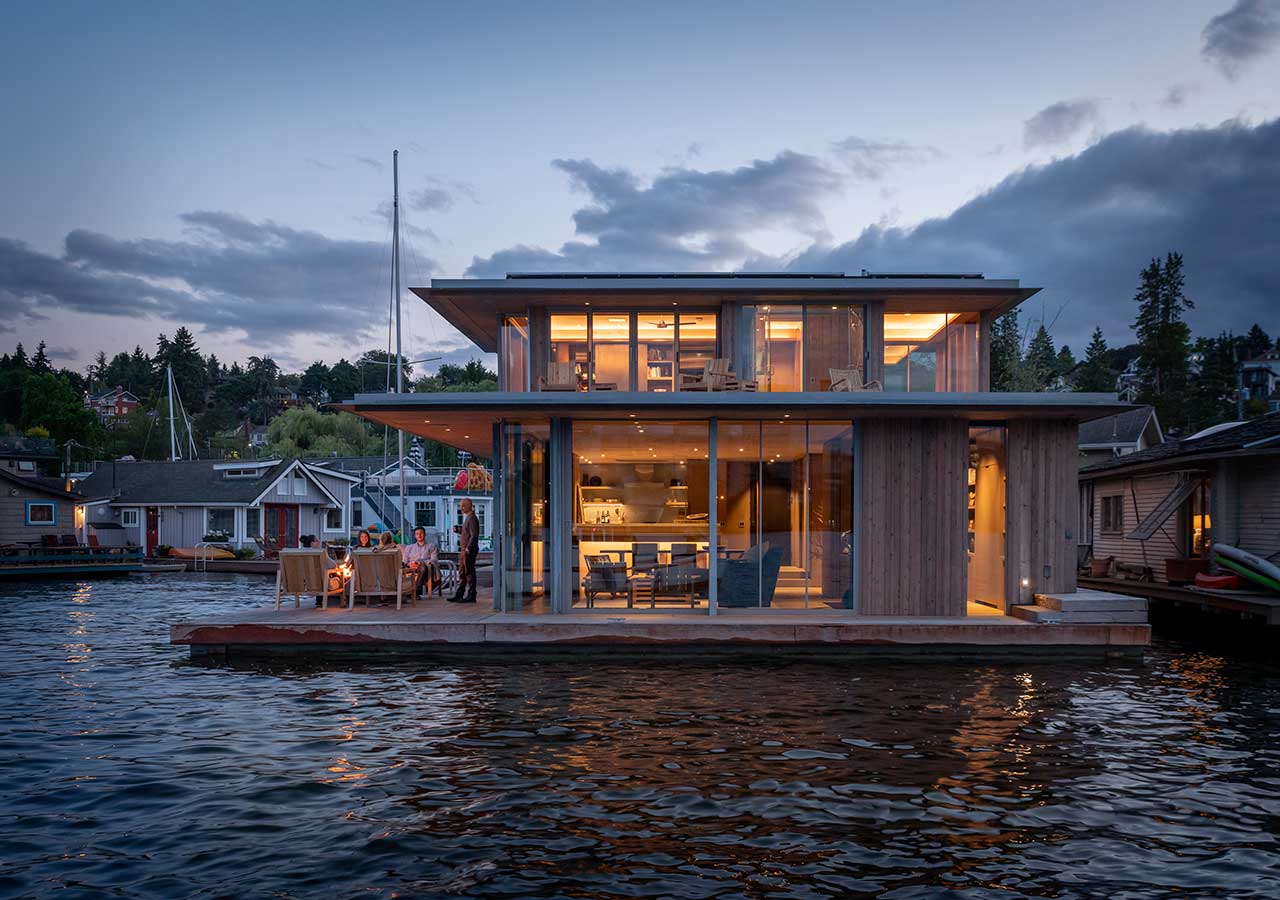 2/30 Photos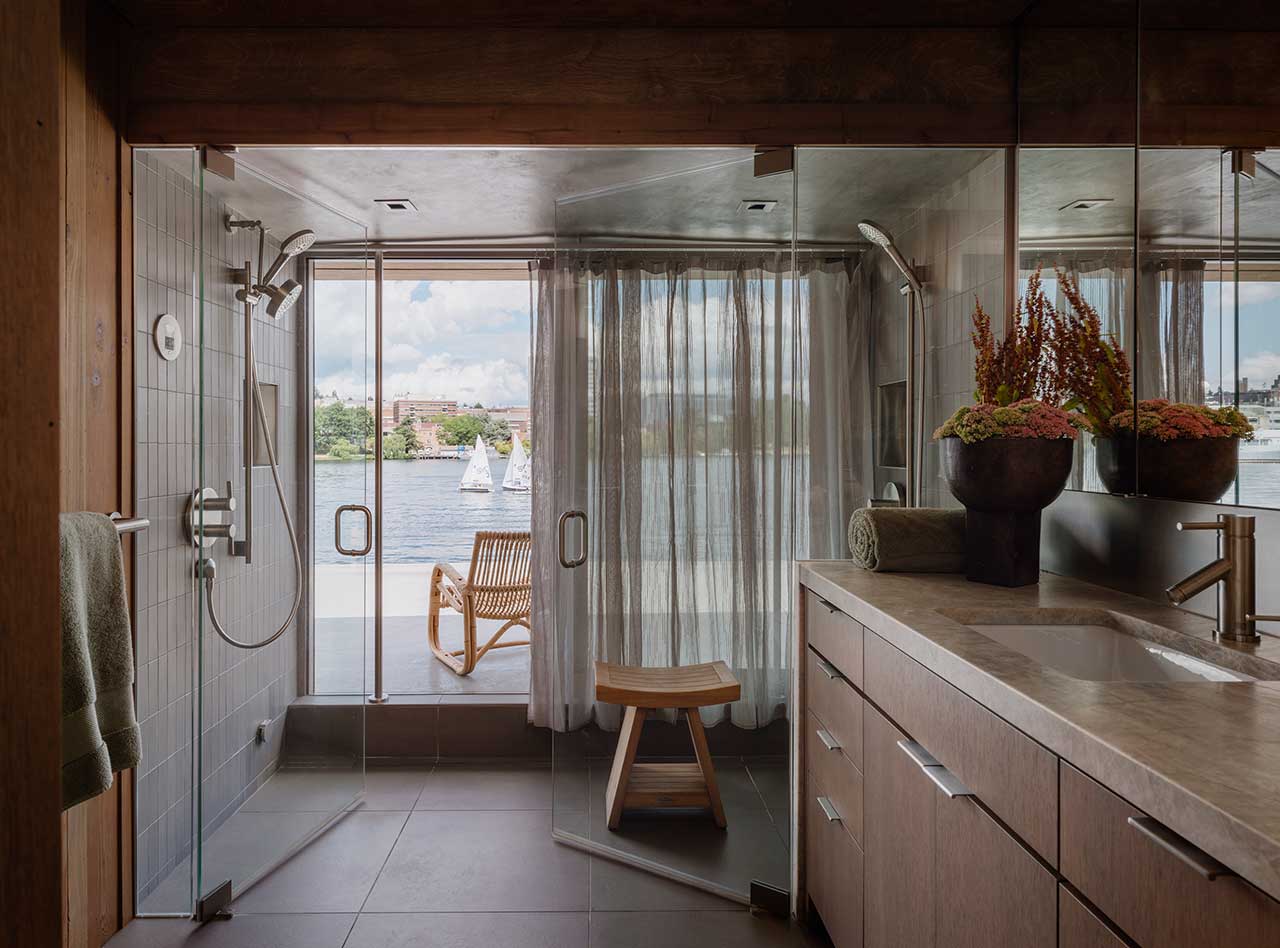 3/30 Photos
4/30 Photos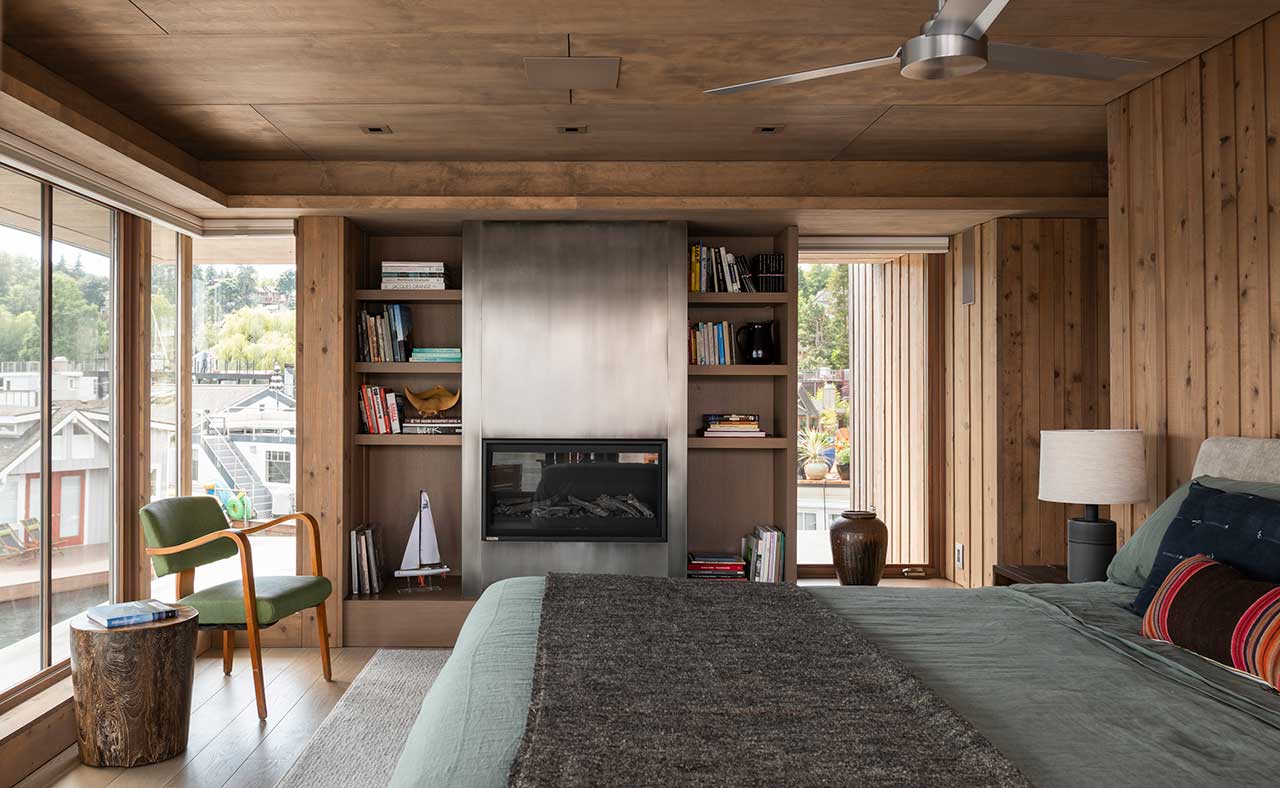 5/30 Photos
6/30 Photos
7/30 Photos
8/30 Photos
9/30 Photos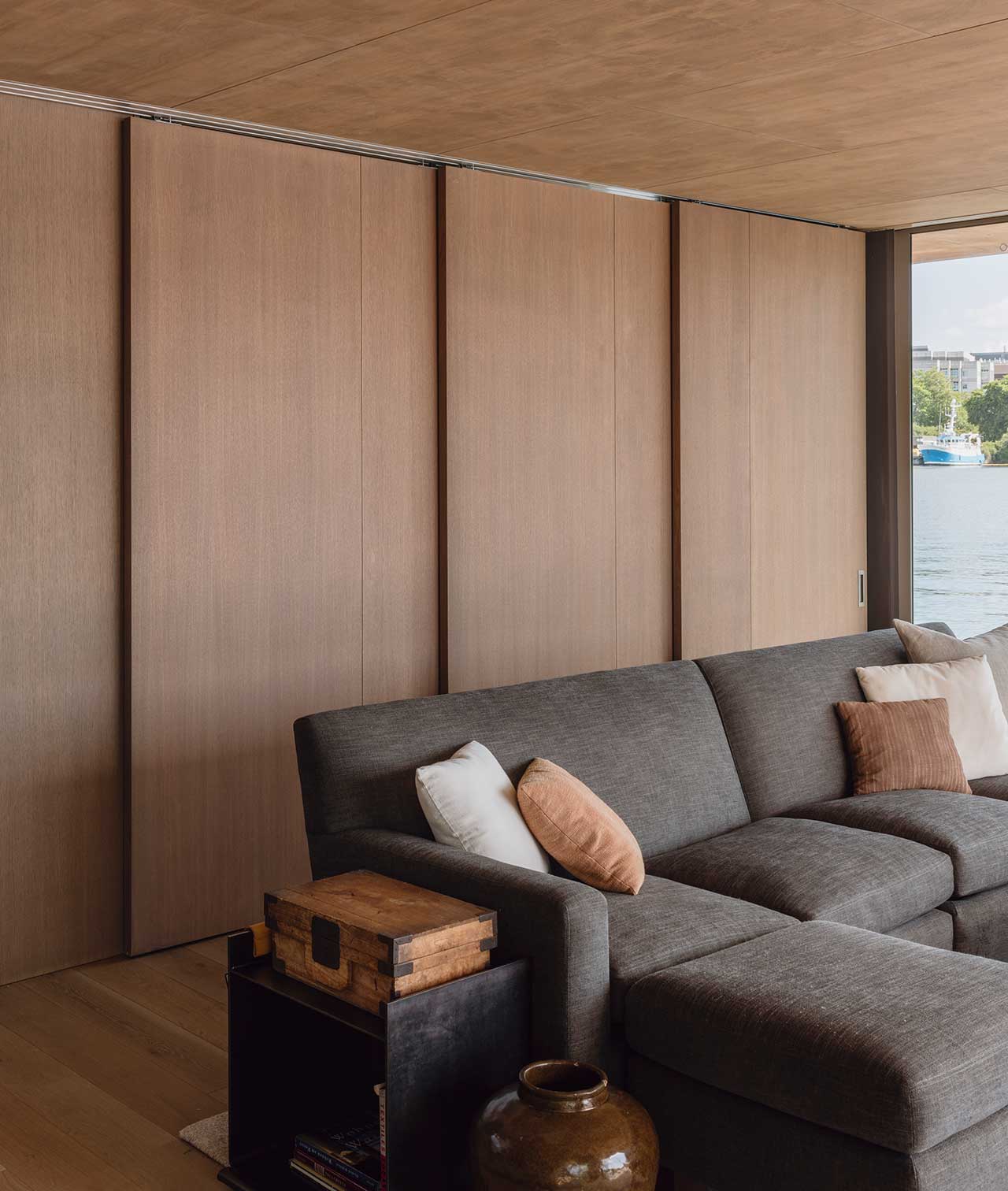 10/30 Photos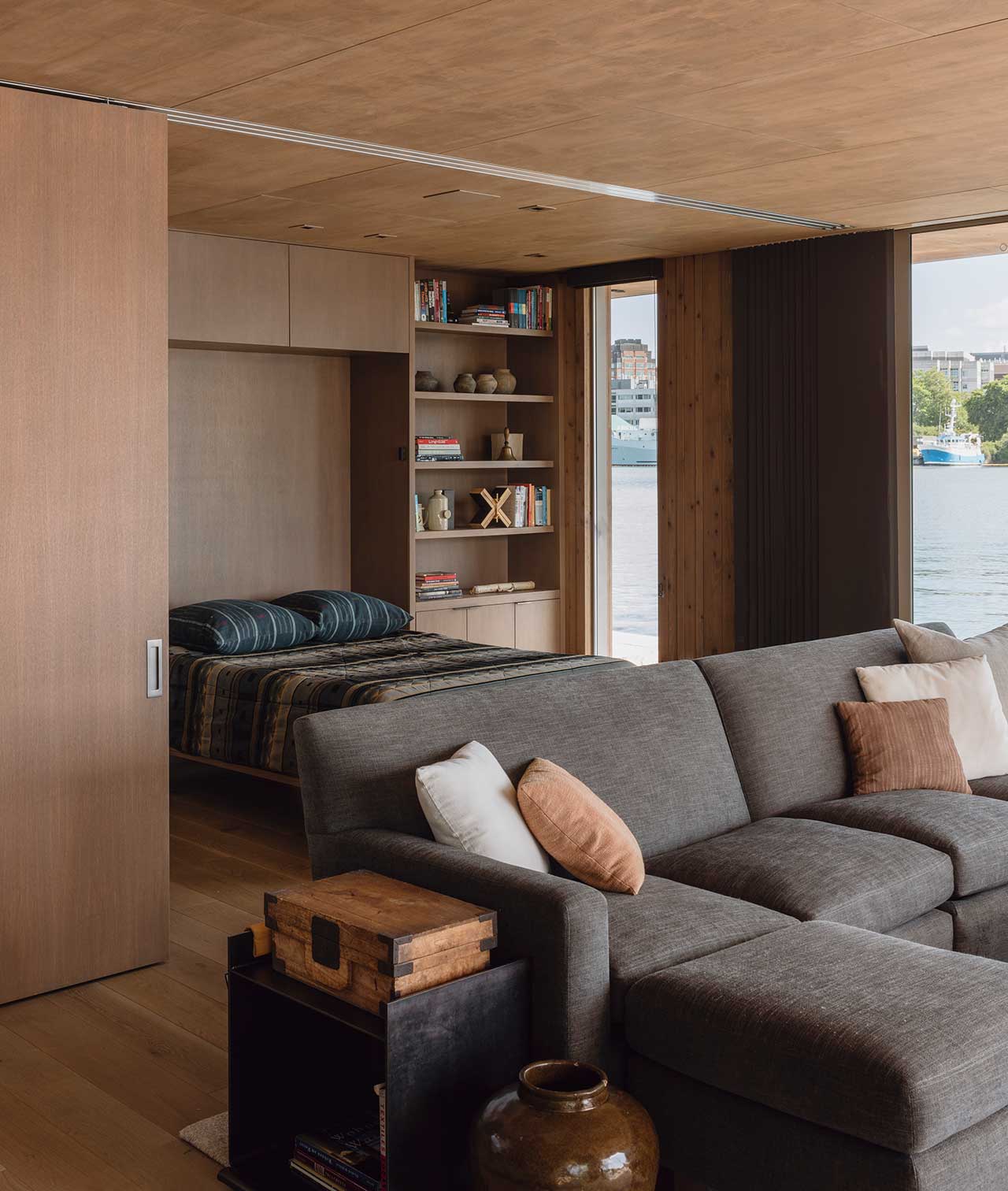 11/30 Photos
12/30 Photos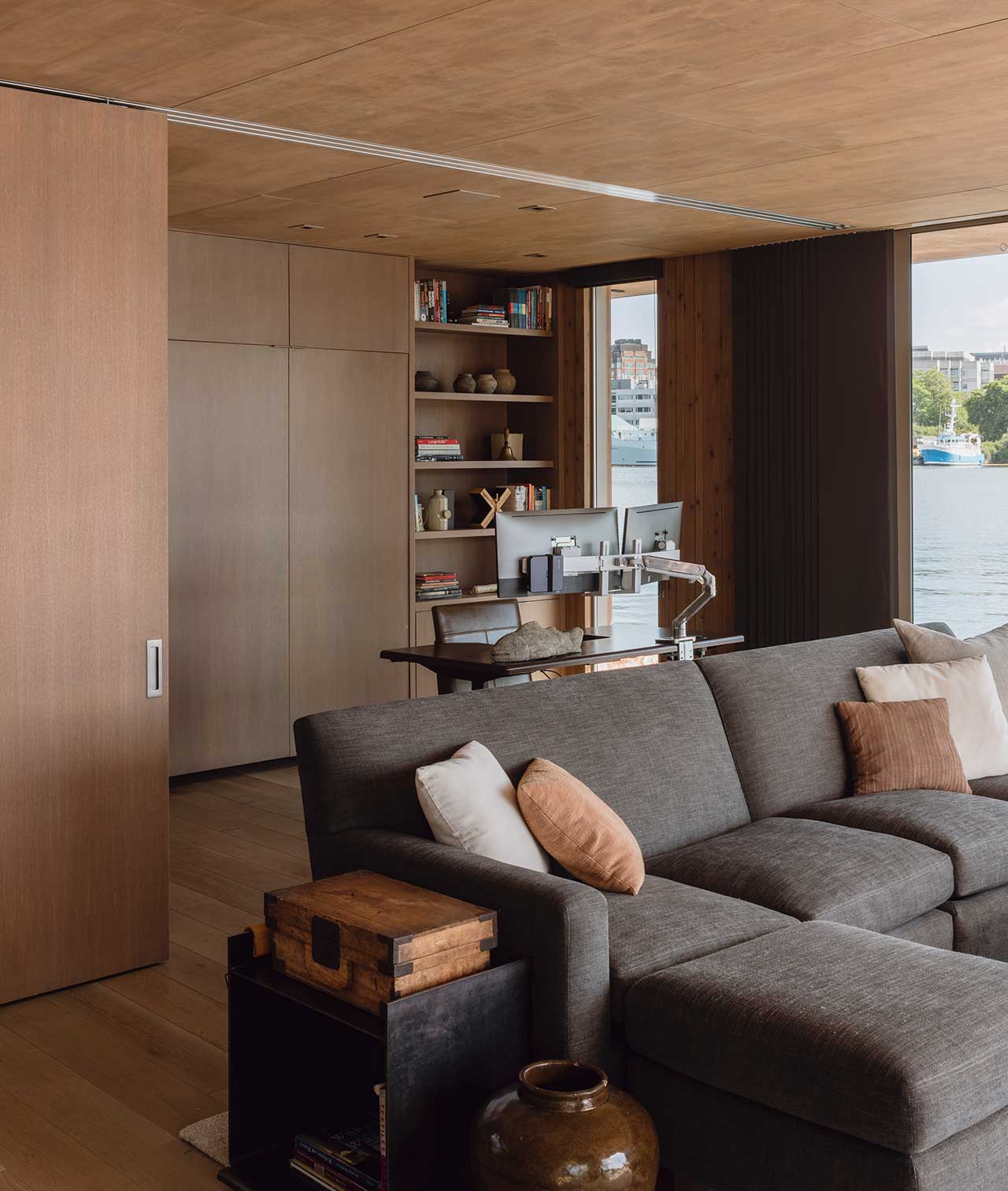 13/30 Photos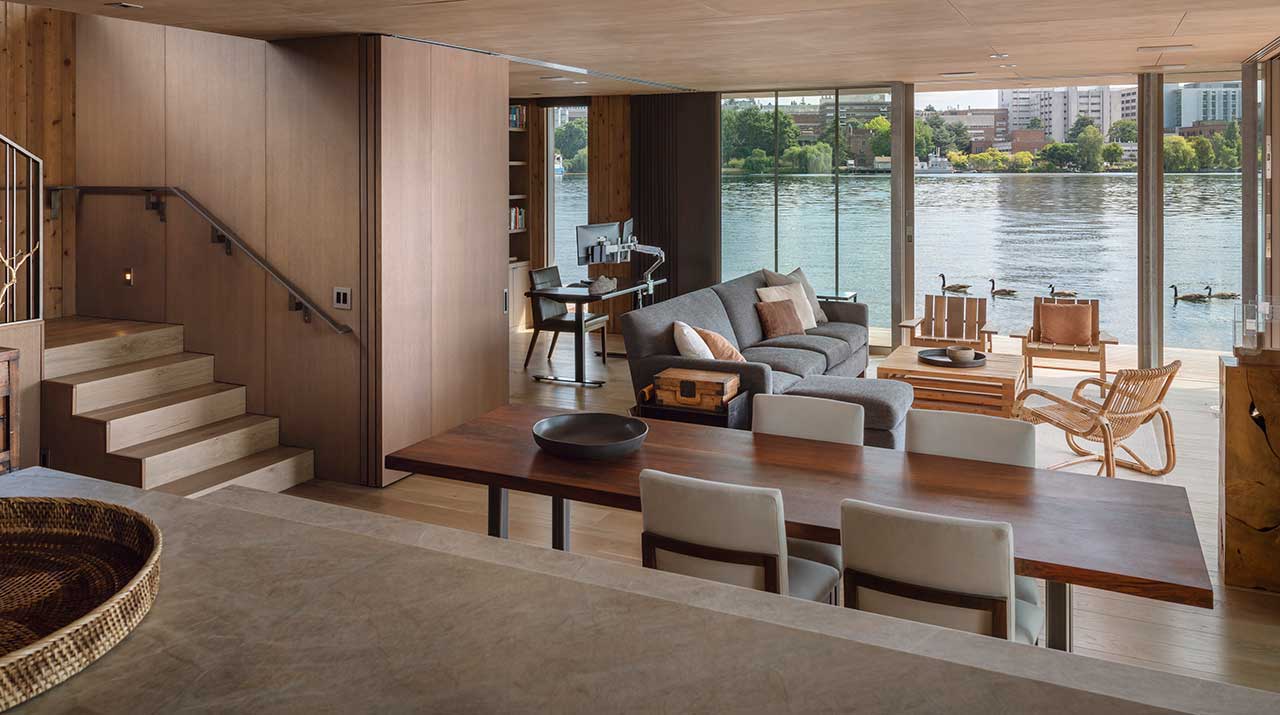 14/30 Photos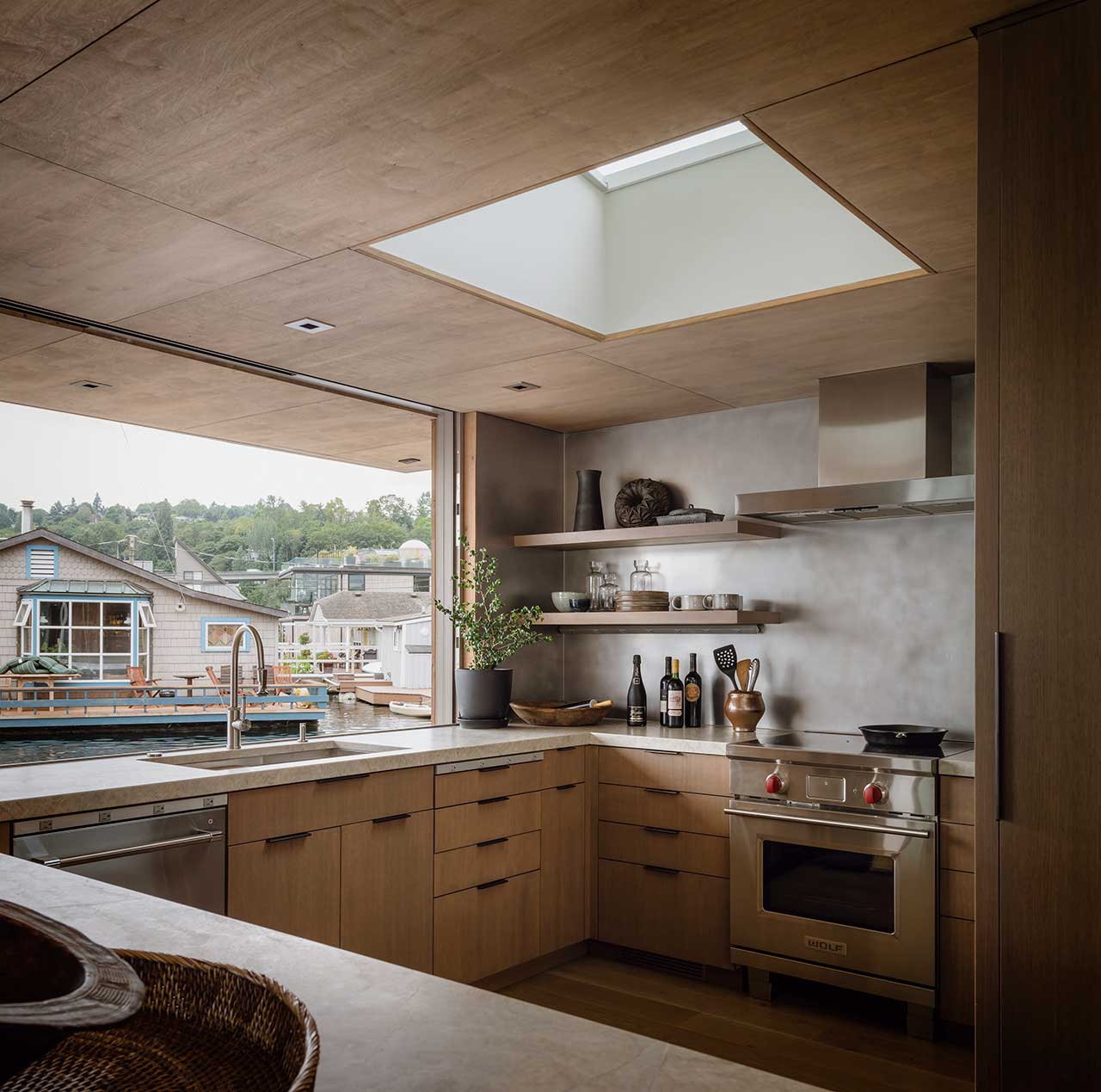 15/30 Photos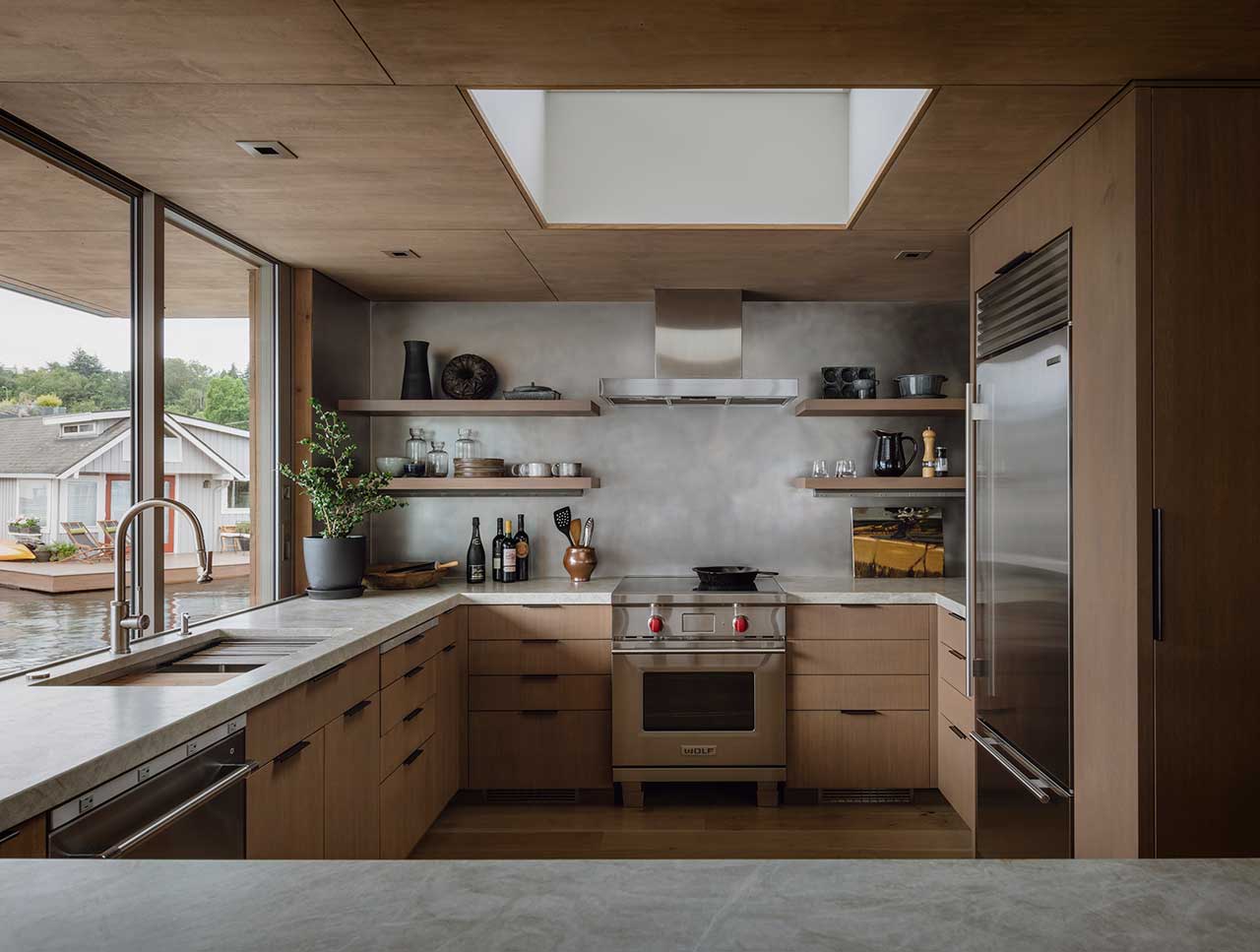 16/30 Photos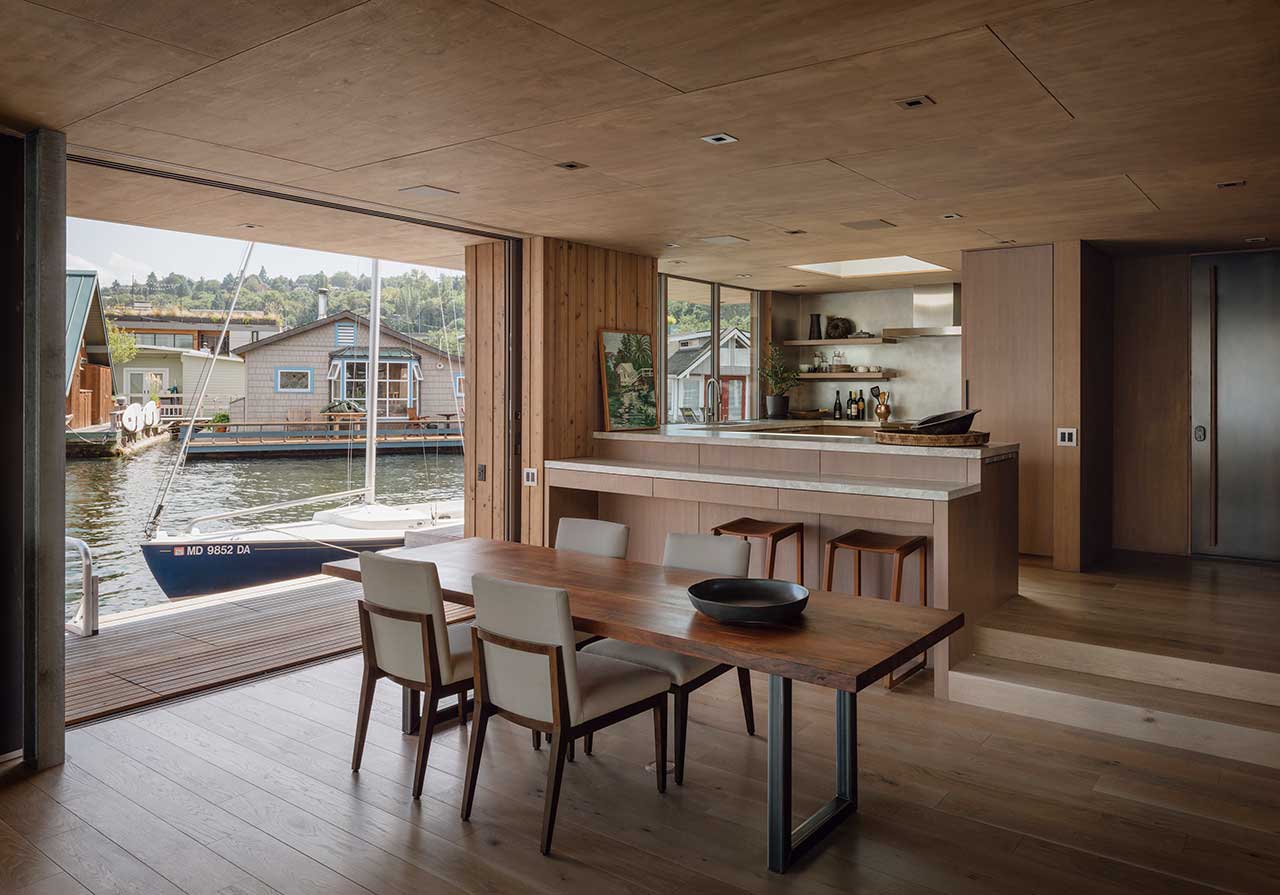 17/30 Photos
18/30 Photos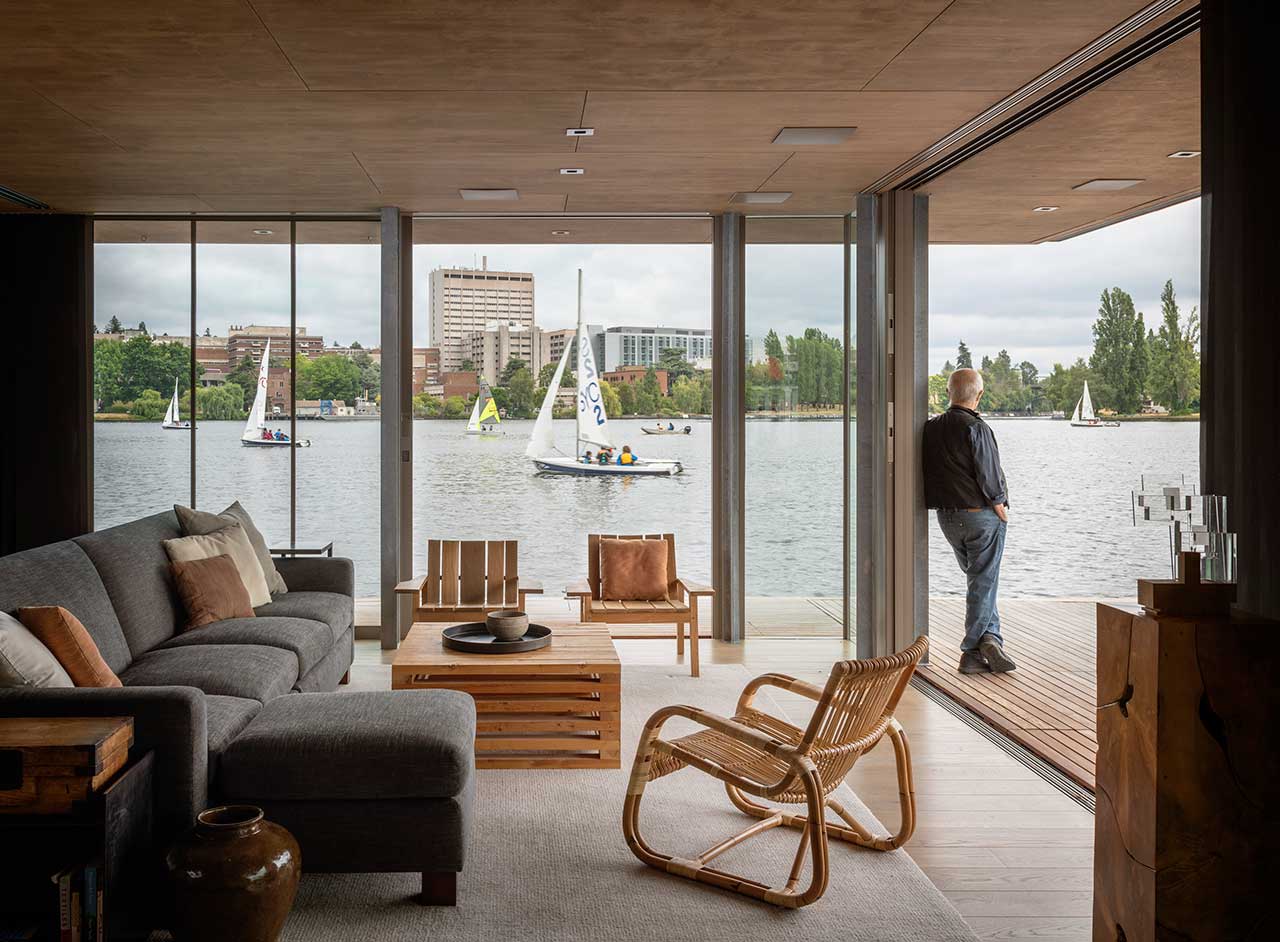 19/30 Photos
20/30 Photos
21/30 Photos
22/30 Photos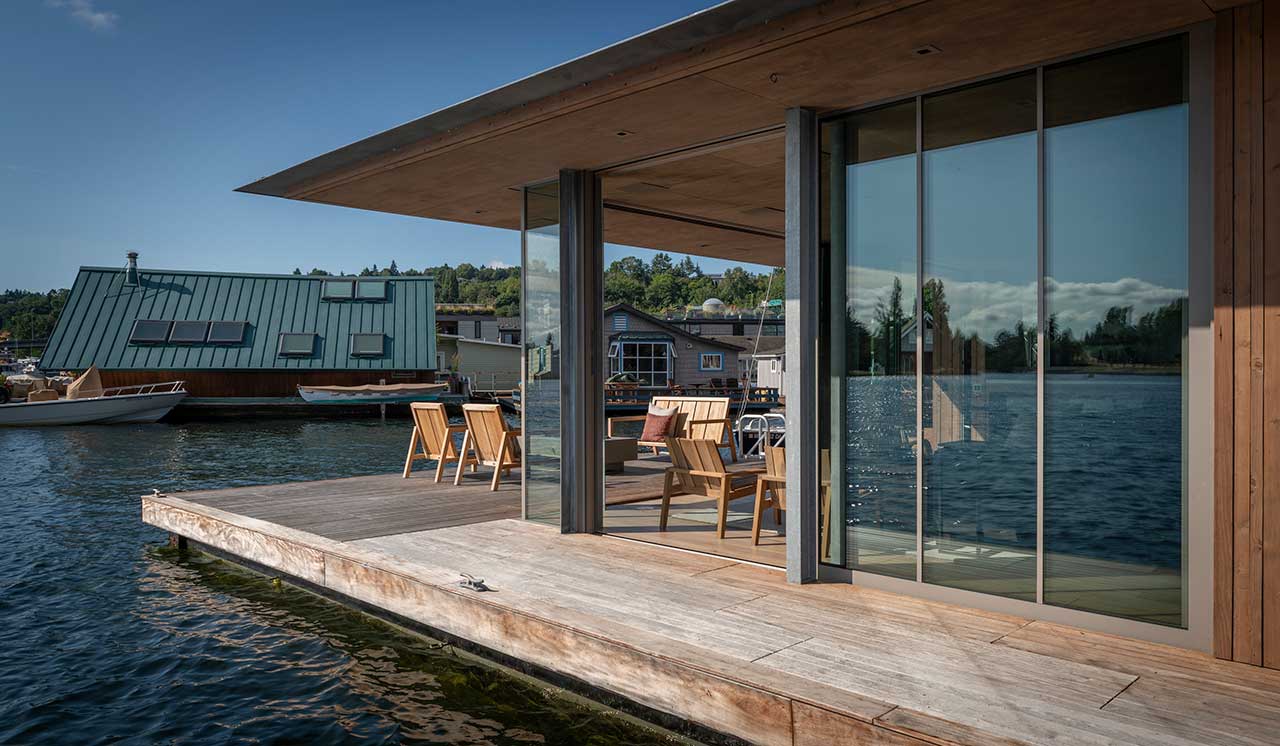 23/30 Photos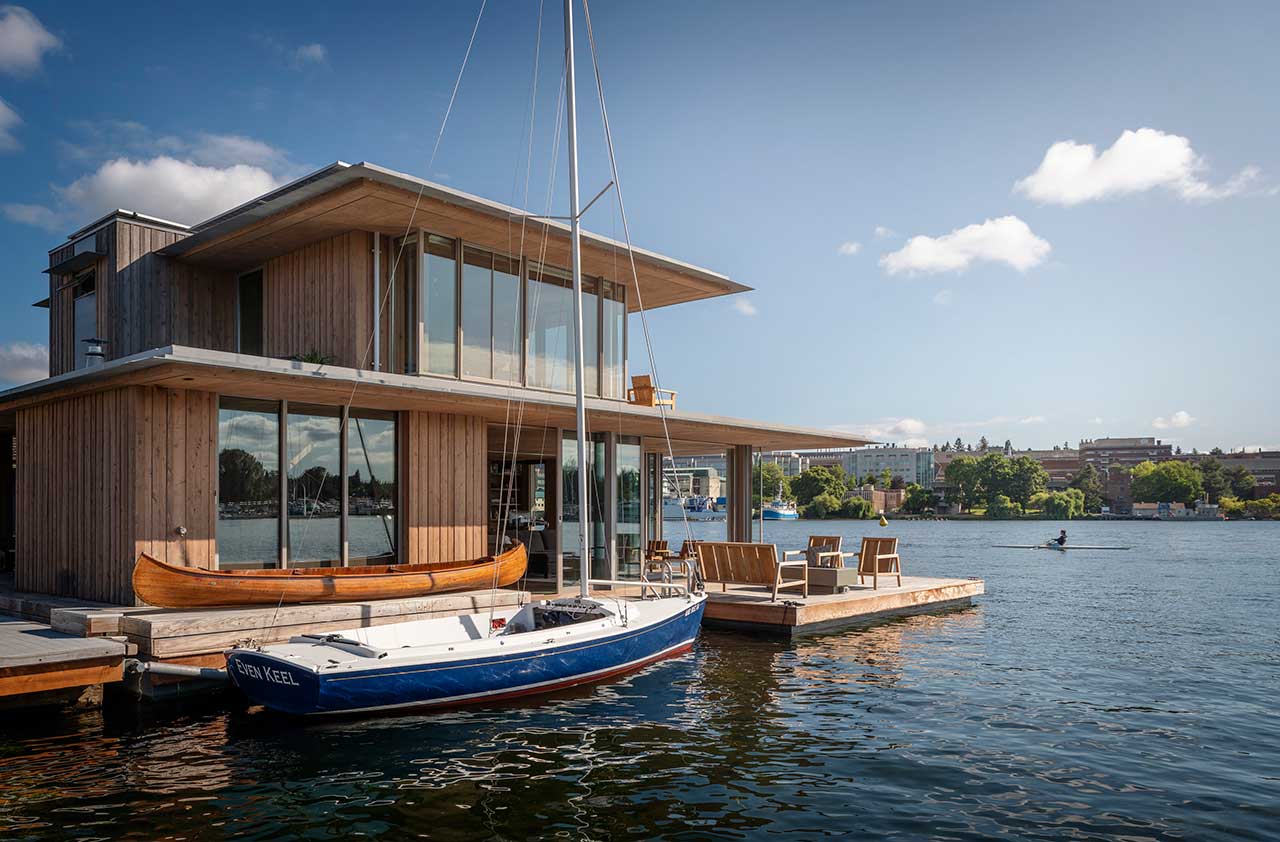 24/30 Photos
25/30 Photos
26/30 Photos
27/30 Photos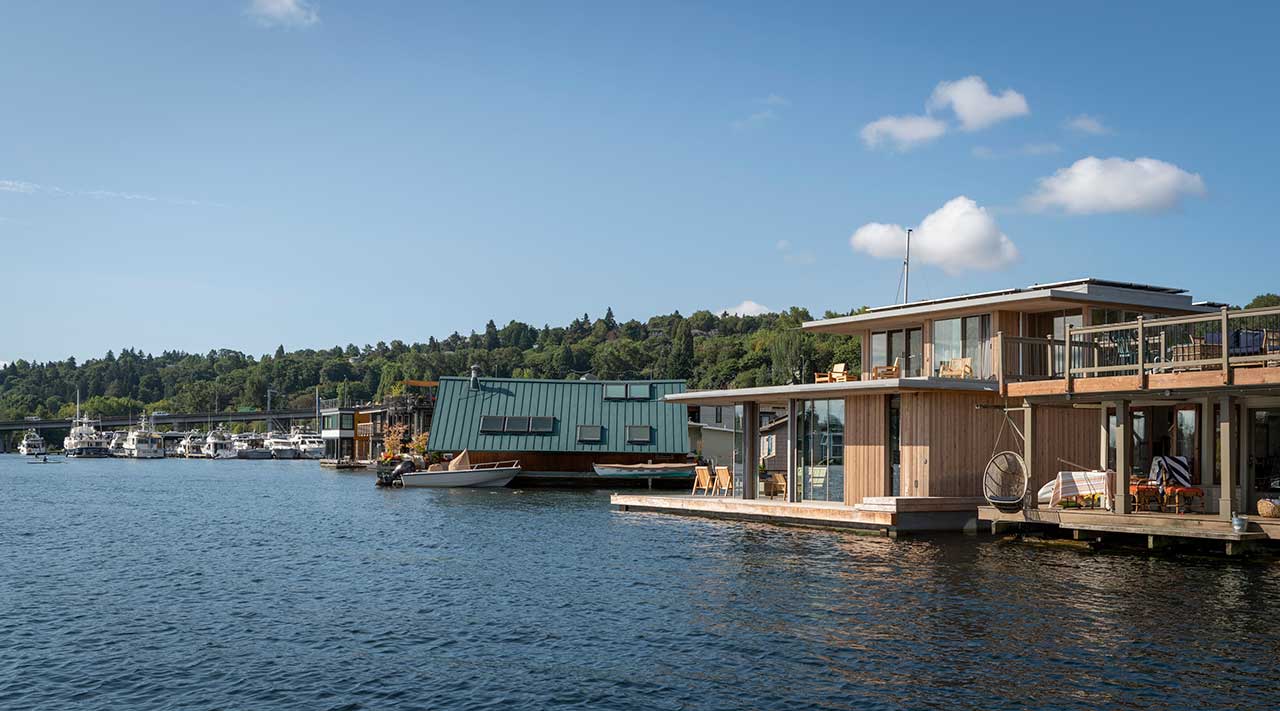 28/30 Photos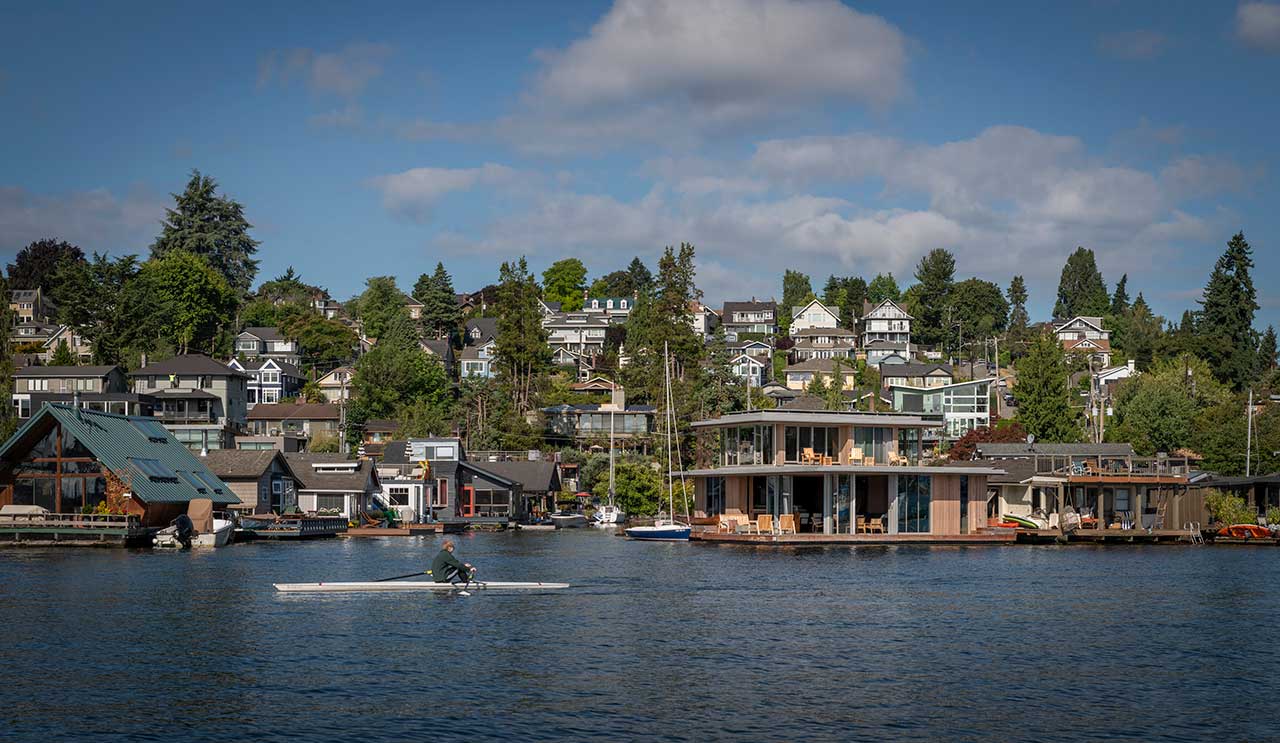 29/30 Photos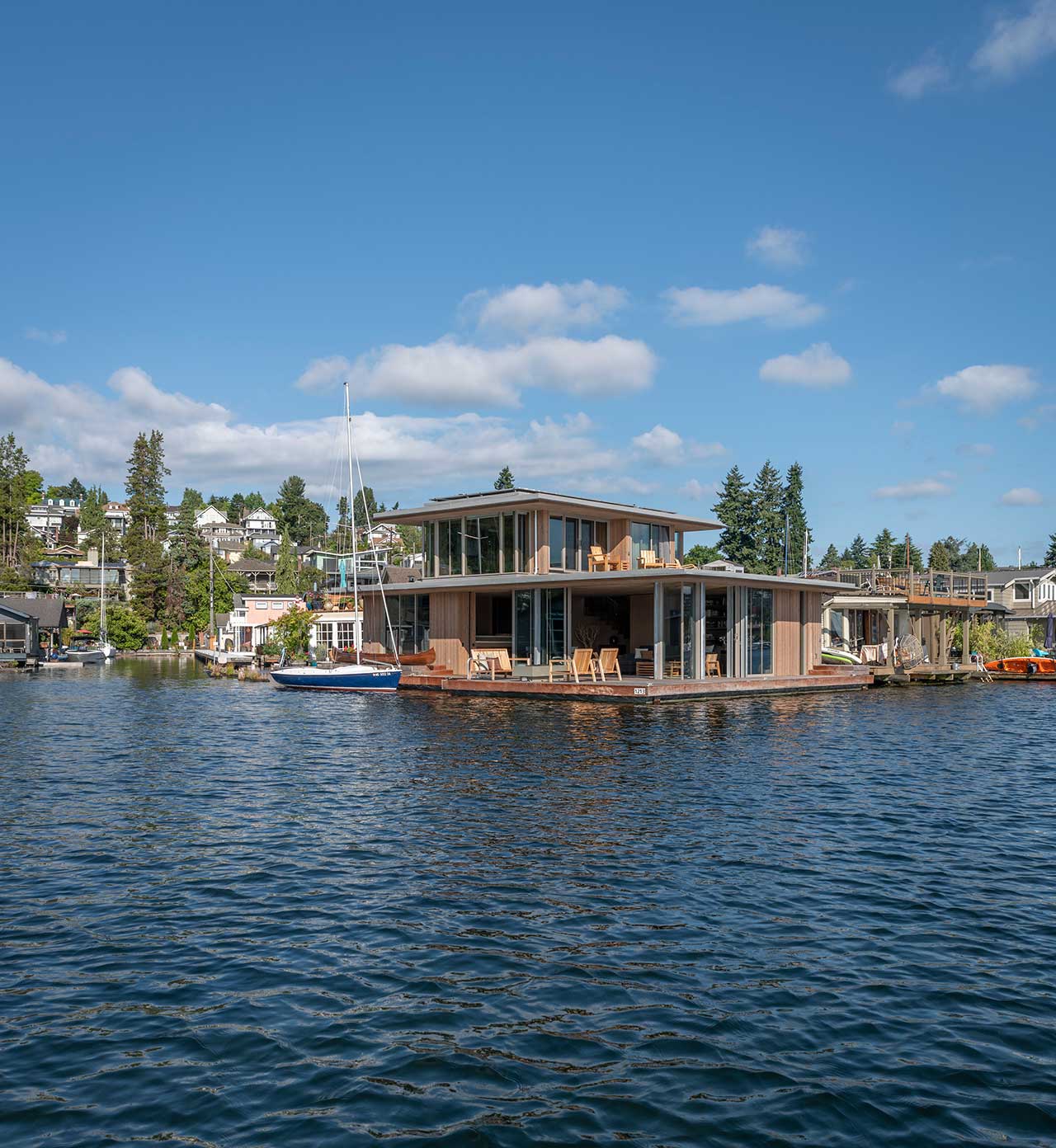 30/30 Photos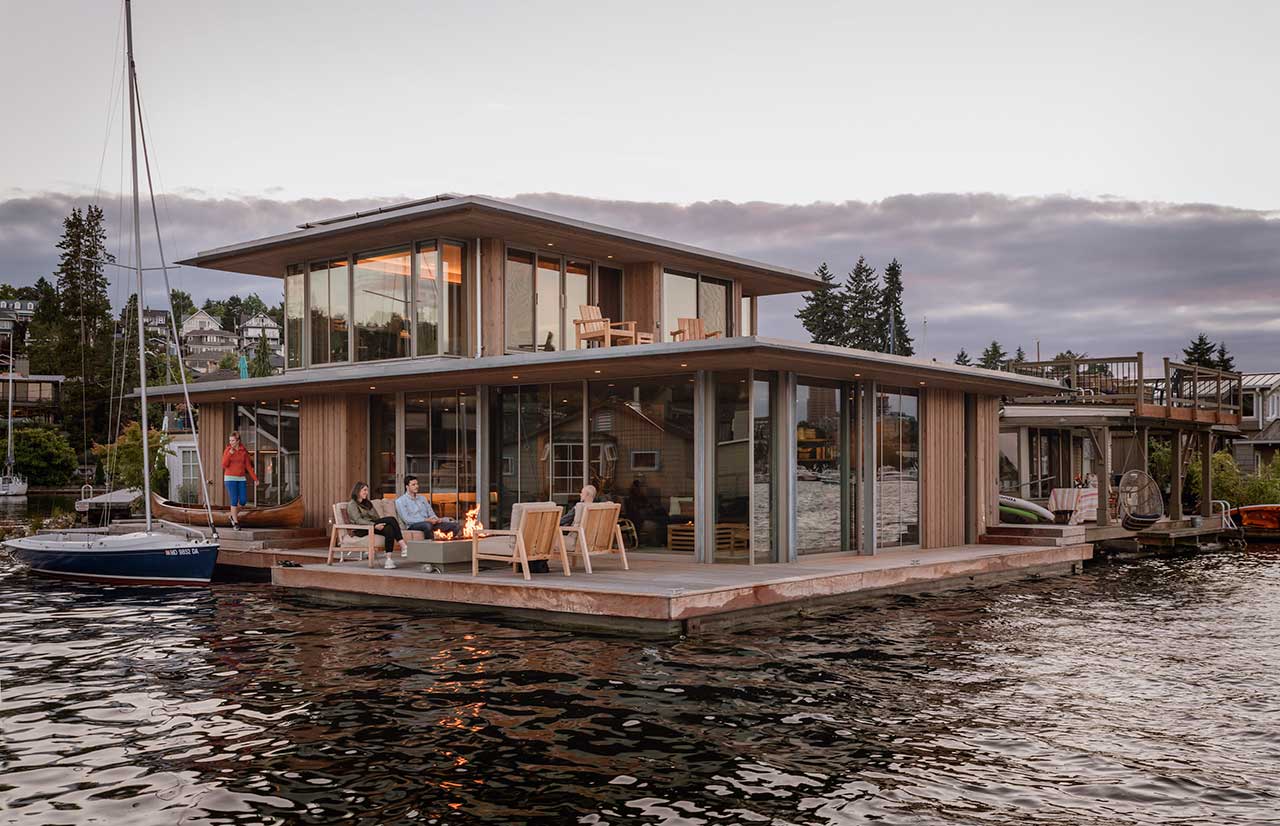 Designed by Jim Olson of Olson Kundig as an oasis on the water, the Water Cabin is a 1,580-square-foot retreat with 180-degree views. The floating home resides on Portage Bay in Washington State with western red cedar siding inspired by weathered cabins. The vertical slats, hung irregularly like trees in a forest, will weather over the years yet they'll require minimal maintenance. A low galvanized steel structure supports oversized roof planes that protect from the elements while enjoying the outdoor spaces. Floor-to-ceiling sliding glass doors open to connect the interior with the exterior deck, thereby expanding the usable space.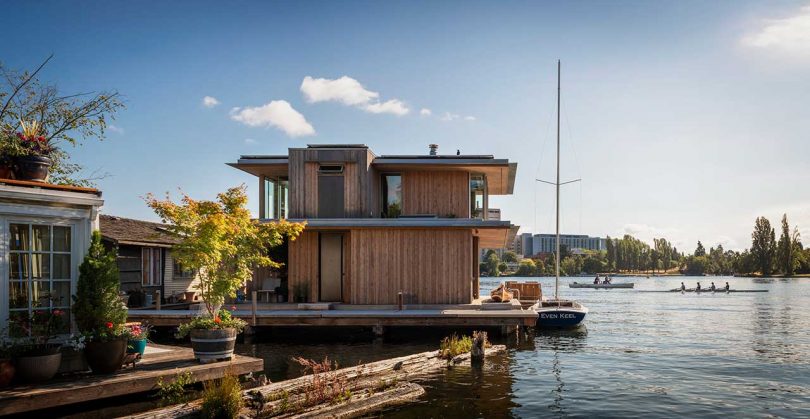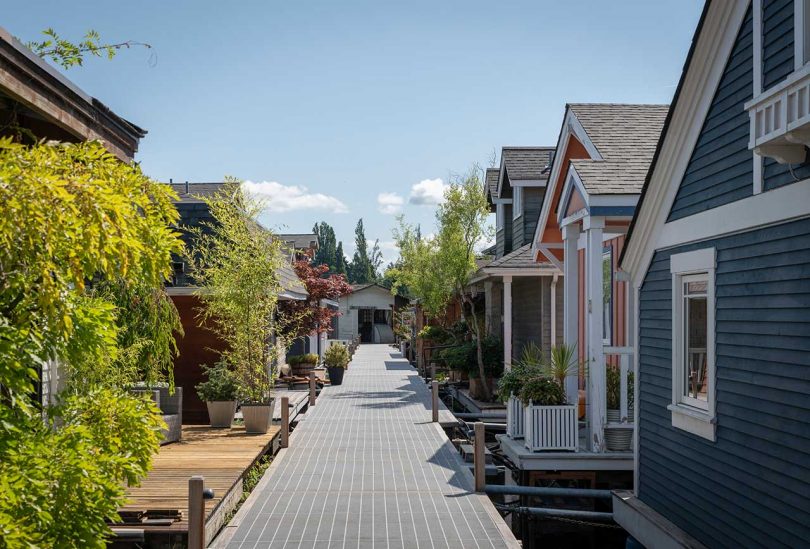 The lower level is as an open living space with the living room, office, kitchen and dining room combined. Each of the spaces has ever-changing views of the water as the light and the activity on the water changes throughout the day.
The interior is also designed with wood being the prominent material, with warm oak floors and casework juxtaposing silver and black metals. The ceilings are clad with Russian birch plywood that extends out to the exterior soffits.
The office area becomes an additional bedroom with the built-in Murphy bed.
The main bedroom is located upstairs with framed views of the water. There's also a deck that extends out for relaxing and to watch the boats pass.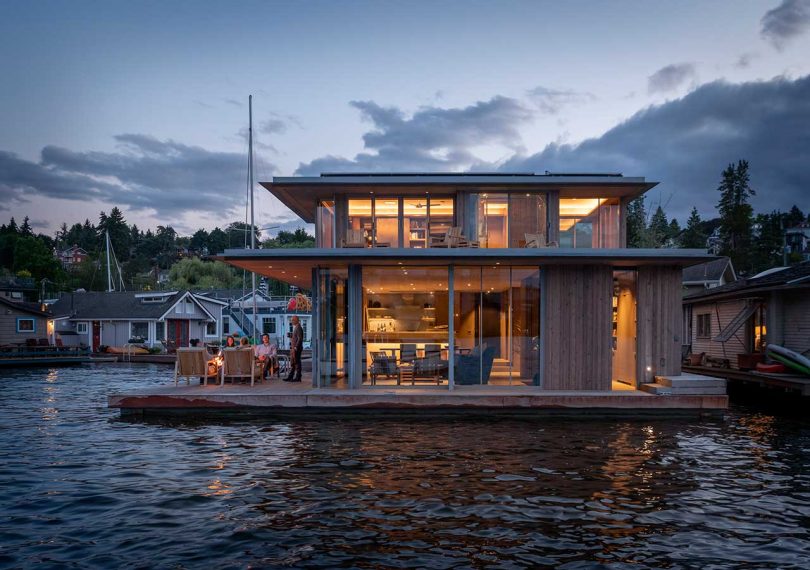 Photos by Aaron Leitz.