Mario Tsai's Mazha Lighting System was inspired by, and named after, the structure of a traditional Chinese 'Maha' seat. Tsai's desire to create an infinitely extendable modular lighting installation gave birth to Mazha 1.0 and Mazha 2.0, both pieces that work well in a variety of spaces.
How is that possible? The wire in each section is hidden within the hanging thread, meaning the exposed metal parts of the lighting system are also part of the circuit. It also means that when a component is broken only the node needs to be replaced without disturbing the entire lighting system.
The Mazha 1.0 was designed with an X-shaped structure that allows the fixture to be extended in three dimensions, making it especially good for large spaces.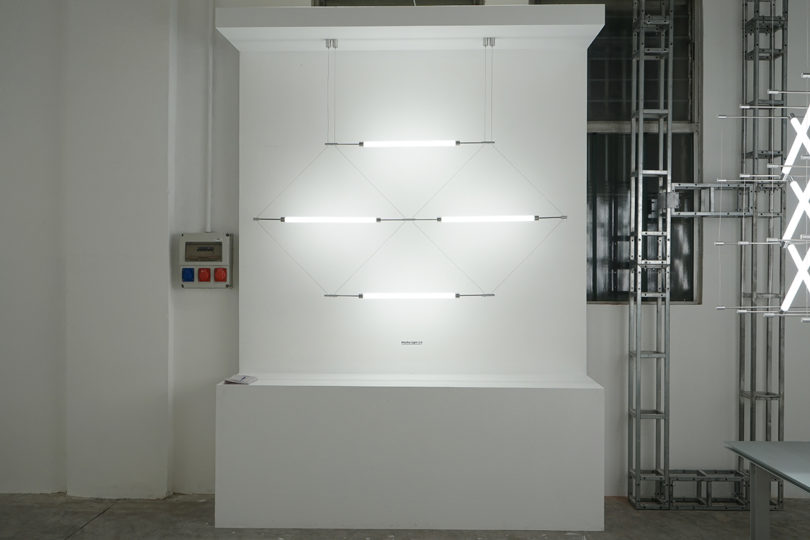 Mazha 2.0 was designed to create a light visual experience, the wires and tubes acting as ligaments and bones that can stay small or be drastically sized up. Because the structure exists on a flat plane, it can be used as a ceiling fixture, close to a wall, or as a partition.