In continuation of its goal to bring industrial production techniques to artistic furniture pieces, Finnish design brand Artek has teamed up with Ronan and Erwan Bouroullec to create the Rope Chair. The Rope Chair translates a 2D line drawing into a 3D chair with a frame made with steel tubing and rope.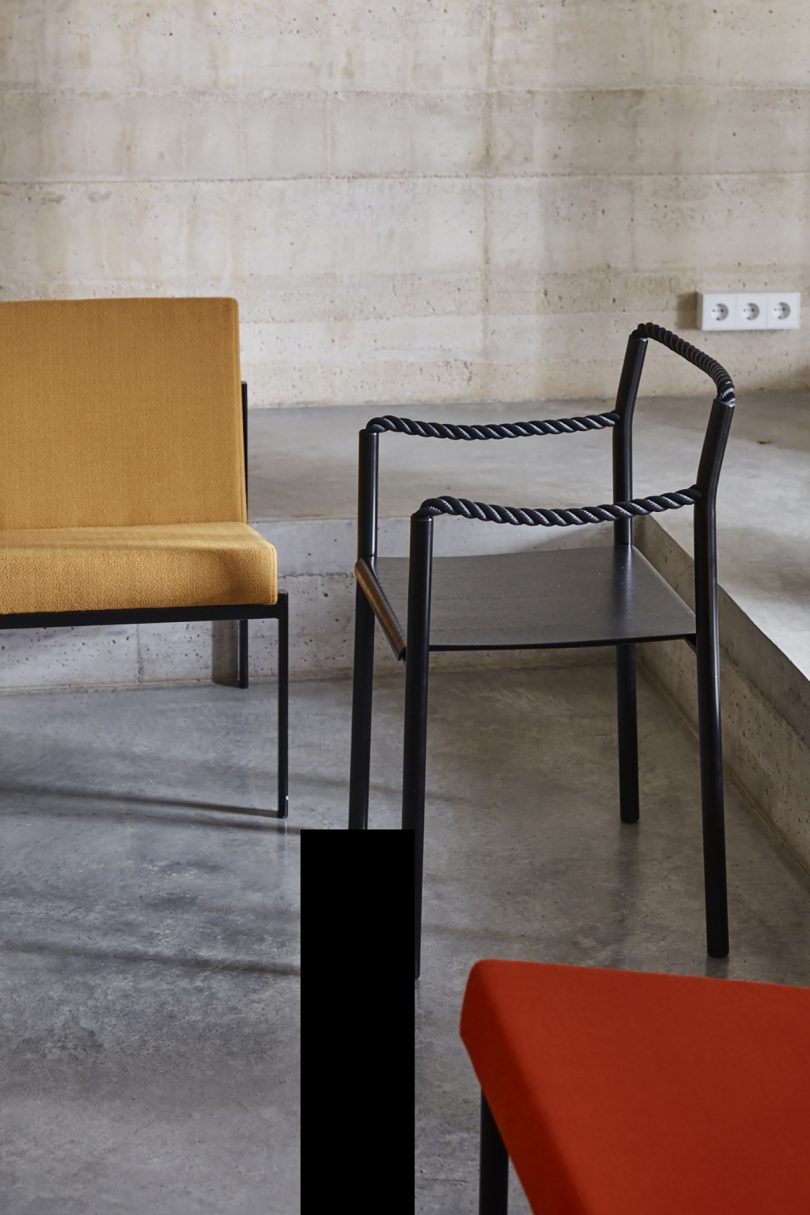 Due to its linear form, one would expect the Rope Chair to be rigid. However, the three pieces of rope add an unexpected element of flexibility to the chair. The contrast between the stiff metal tubes and pliable rope make the piece more welcoming upon closer inspection and actually increases the comfort level.
The rope was added in three of the most weight-bearing parts of the chair. This placement allows the chair to adapt to each individual user, as the rope forms to fit the shape of what presses down on it. Instead of allowing just one comfortable position, the Rope Chair encourages different postures through its adaptable form. The user leaves behind an imprint of their posture upon standing.
The Rope Chair is available in black or light grey. The chair continues upon Artek's ongoing collaboration with the Bouroullec Brothers. Prior to the Rope Chair, the brothers designed Artek's Kaari collection.
Lifestyle photos by Mikko Ryhanen.