The Sui Desk Chair Offers Autonomy Over Your Personal Space in Public Places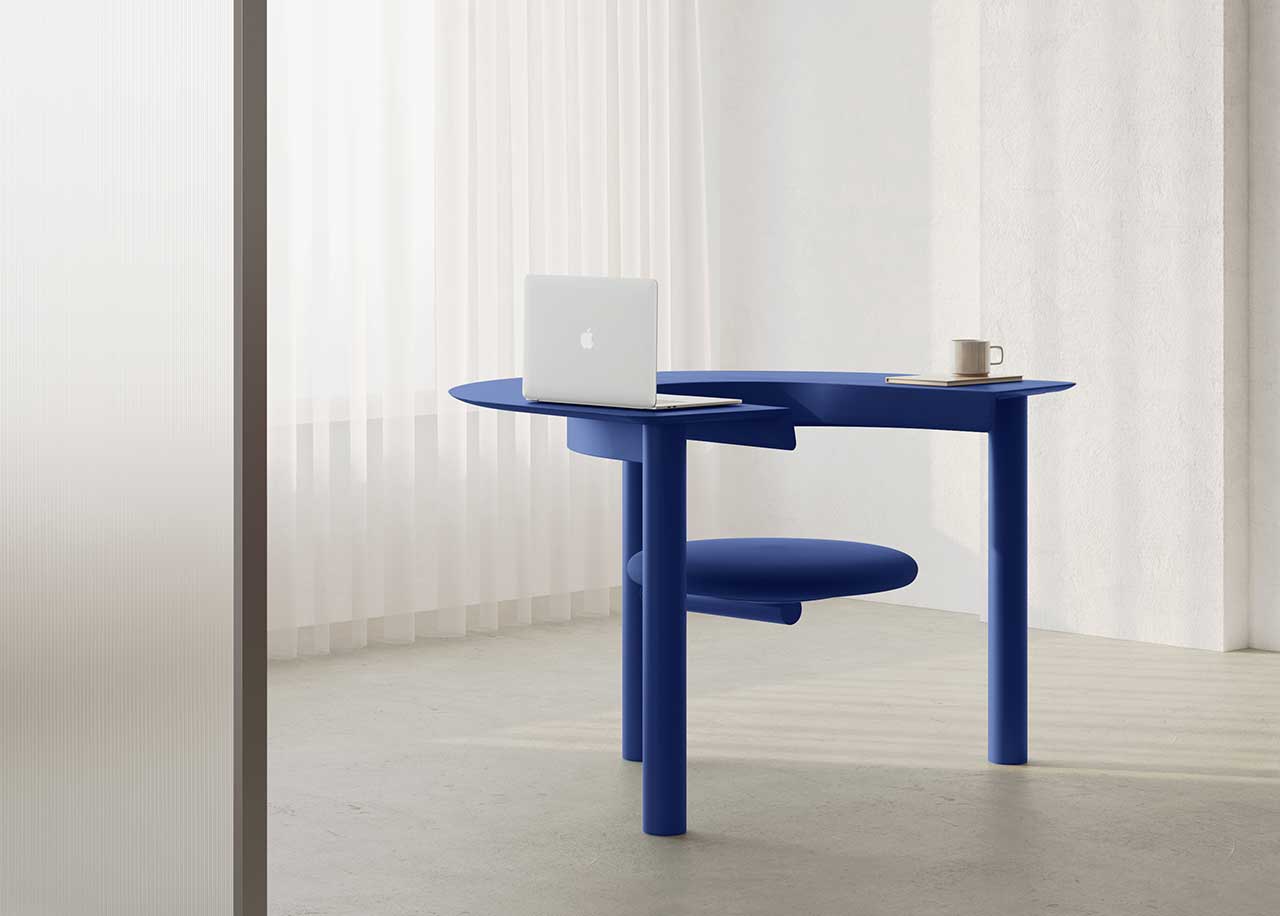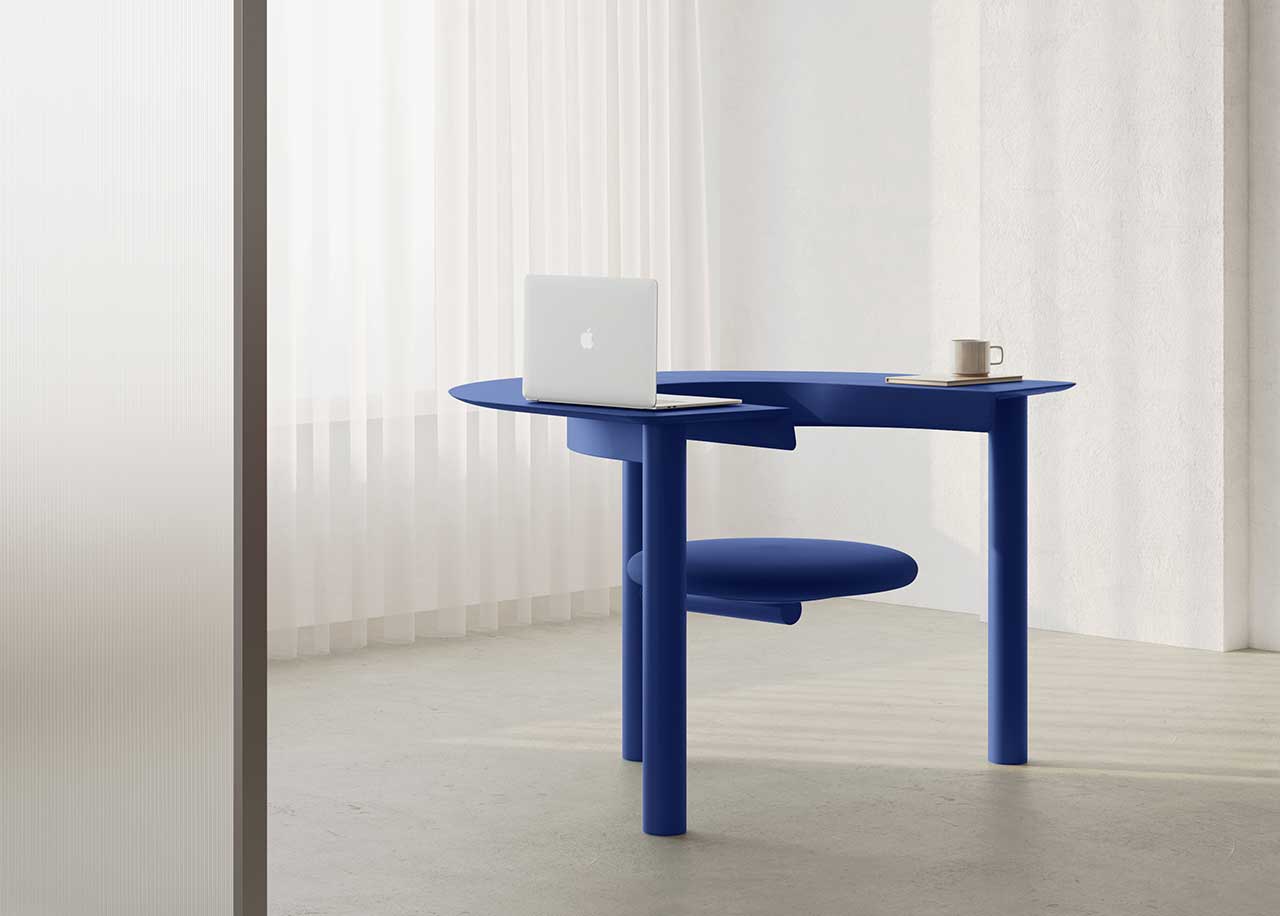 The Sui Desk Chair Offers Autonomy Over Your Personal Space in Public Places
1/20 Photos
2/20 Photos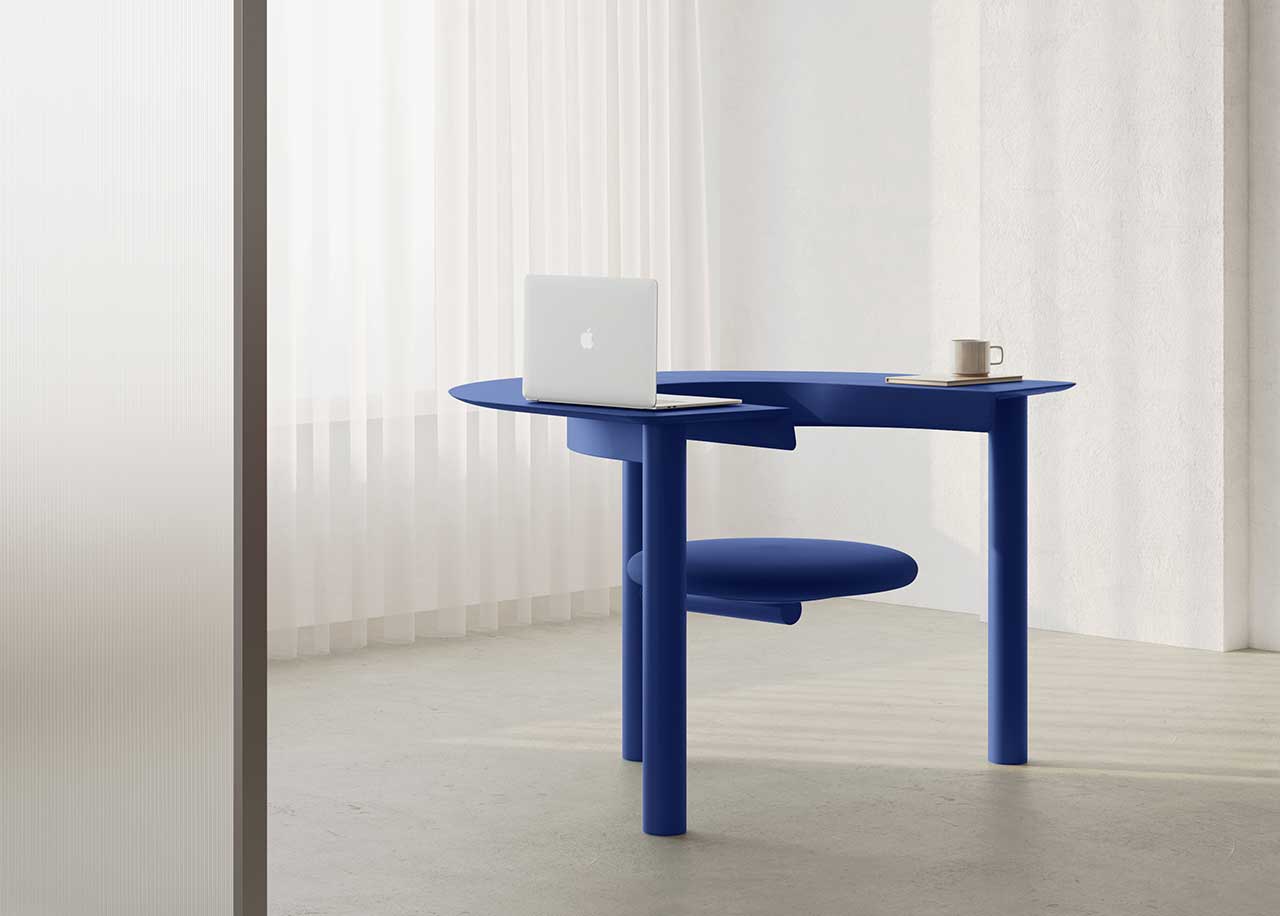 3/20 Photos
4/20 Photos
5/20 Photos
6/20 Photos
7/20 Photos
8/20 Photos
9/20 Photos
10/20 Photos
11/20 Photos
12/20 Photos
13/20 Photos
14/20 Photos
15/20 Photos
16/20 Photos
17/20 Photos
18/20 Photos
19/20 Photos
20/20 Photos
We all struggle maintaining productivity throughout the day as our focus ebbs and flows. Those of us who work from home will migrate our workstation to different settings – the dining table, the work desk, the sofa – while those of us in the office might switch from sitting to standing or look for break-out spaces for a change of scenery. The challenge becomes more prevalent for those who are away from their usual workspace, perhaps a hotel, library, or other public areas where personal space can be tricky. Enter: the Sui Desk Chair, created by design studio Raw-Edges for +Halle. The peculiar armchair invites you into its open yet private sphere, providing 360 degrees of autonomy for you to create your own flow for on-the-go productivity.
"Our third Annual Briefing on the theme of Producing proposed a series of interesting relationships: between productivity and wellbeing, productivity and distraction and between shifts of production throughout the day. It is in weaving these multiple behaviors that Sui comes to represent a new take on individual space, a chair where you are encouraged to switch pace intellectually," says Martin Halle, creative director at +Halle.
The Sui chair has a generous surface to lay out your belongings. The swift swivel seat allows you to use the full perimeter so that you can move around based on your state of productivity. The armchair is designed specifically to create a personal space in public places, providing comfort and flexibility whether you're eating, drinking, reading, writing, working, or just people-watching.
Yael Mer of Raw-Spaces shares, "It is the contrast between a bulky frame and the light movement, that gives you the freedom to explore and find your personal position," Mer reflects. Halle concludes: "Sui is about individuality, constantly answering to recreational and productive behaviors in a way that makes you feel like you are gazing into the future."
For more information on the Sui Desk Chair, visit plushalle.com.