The Swissotel Kursaal Bern Offers Modern Hospitality Derived From Its Alpine Heritage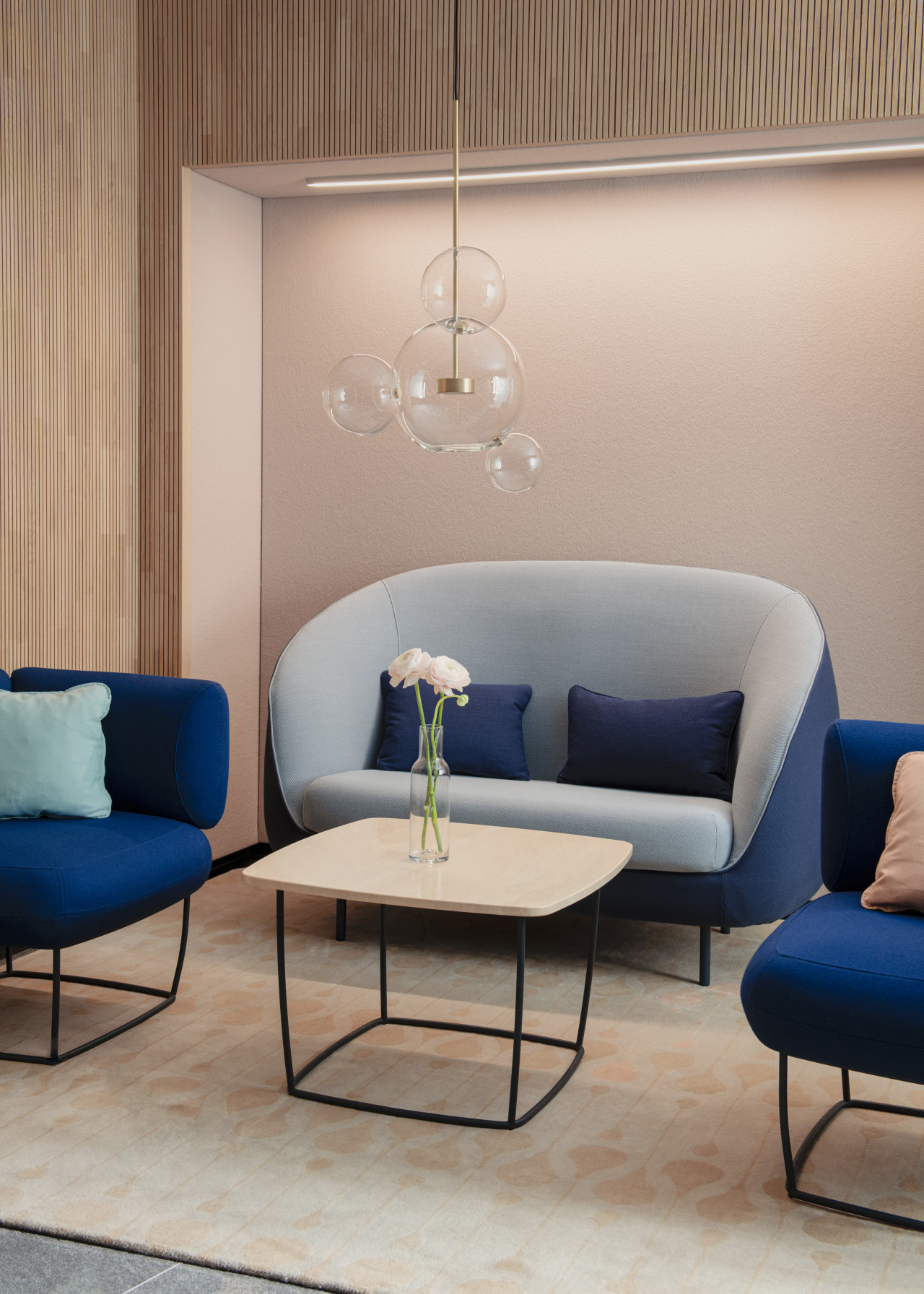 The Swissotel Kursaal Bern Offers Modern Hospitality Derived From Its Alpine Heritage
1/23 Photos
2/23 Photos
3/23 Photos
4/23 Photos
5/23 Photos
6/23 Photos
7/23 Photos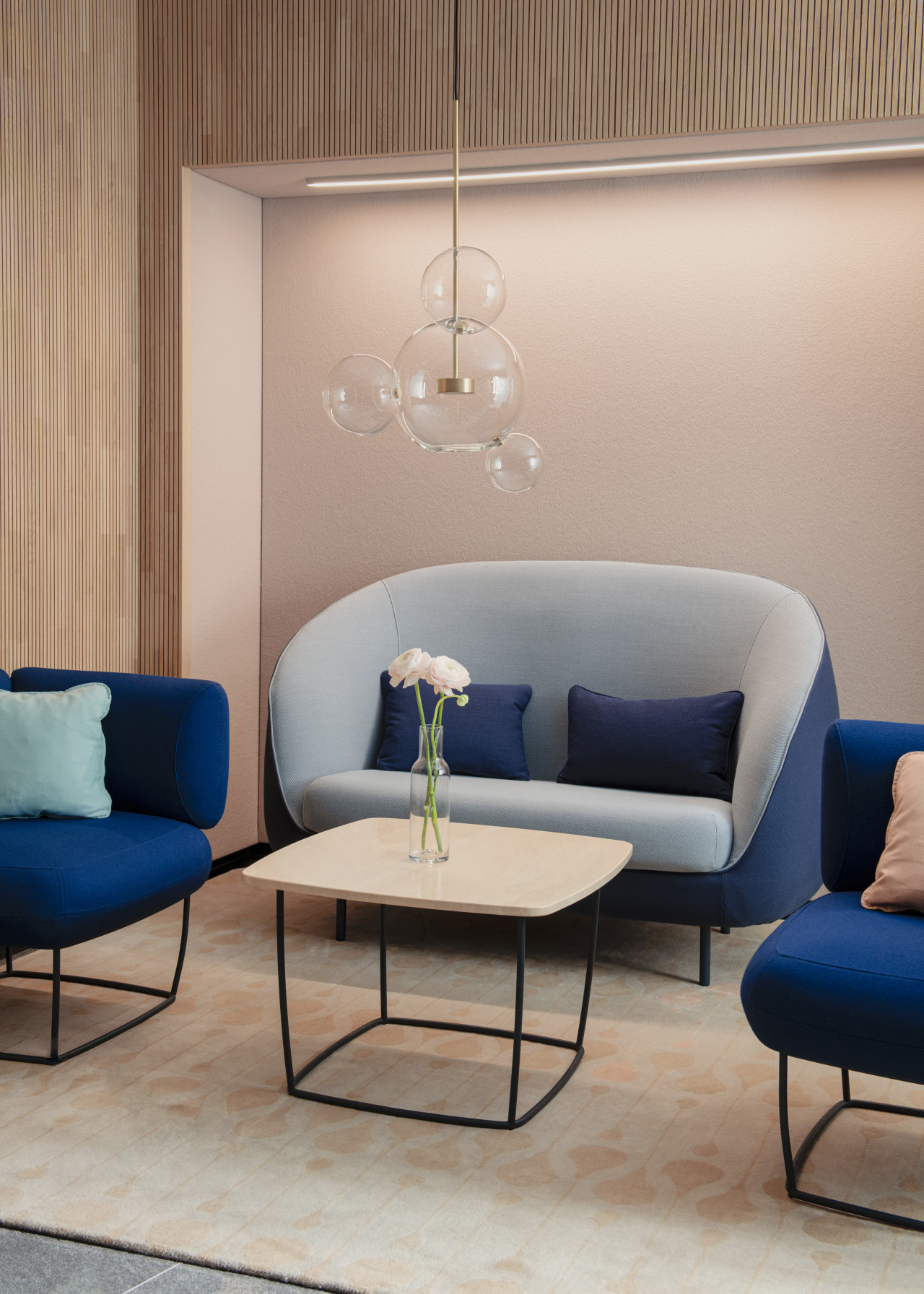 8/23 Photos
9/23 Photos
10/23 Photos
11/23 Photos
12/23 Photos
13/23 Photos
14/23 Photos
15/23 Photos
16/23 Photos
17/23 Photos
18/23 Photos
19/23 Photos
20/23 Photos
21/23 Photos
22/23 Photos
23/23 Photos
This month, the Swissotel Kursaal in Bern, Switzerland opened its doors to welcome its first guests. An immaculately designed hotel project by award-winning Austrian interior and product designer, Nina Mair, the Kursaal offers a contemporary kind of comfort that's derived from its alpine heritage, one that champions sustainable design, warm hospitality and a connection to nature.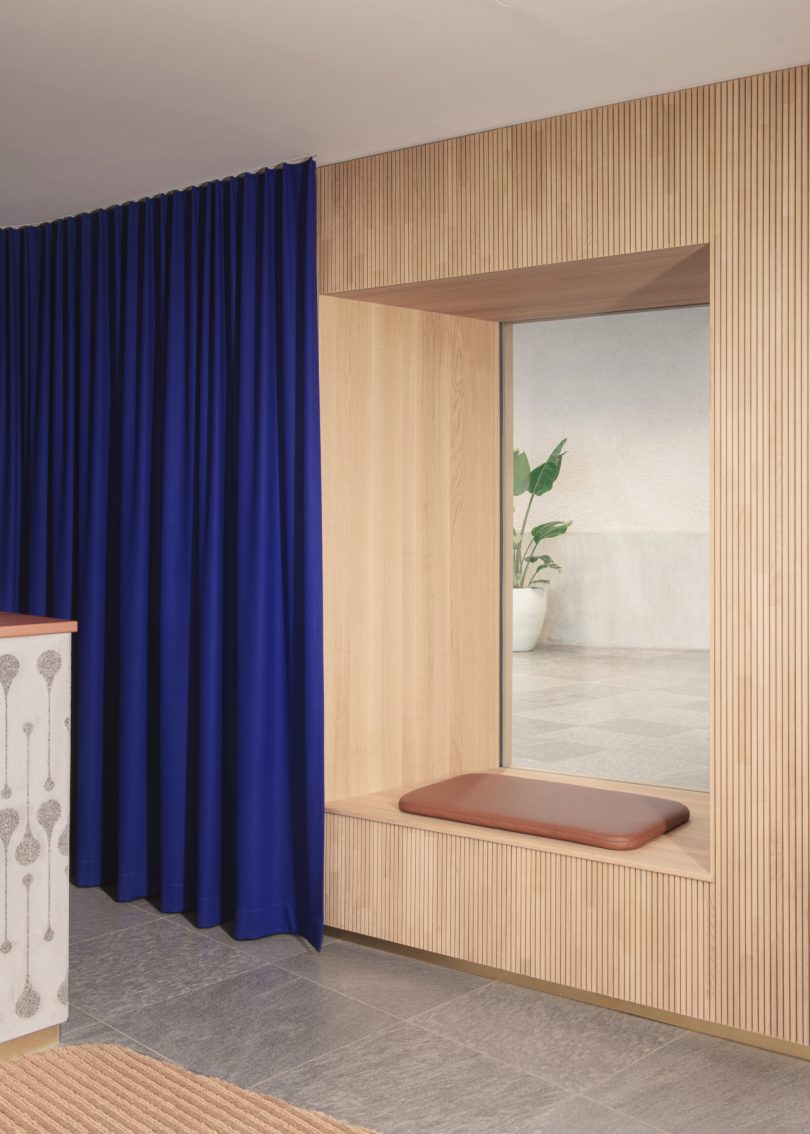 The interiors of the Kursaal makes one feel peacefully at home. Mair employed a restrained material palette that helped to create the calm ambience that's immediately noticed upon entry. The curved lobby features a bespoke stone counter inspired by the woodwork motifs of the original building. Mair created a contemporary "fretwork" relief pattern and finished the countertop in leather for a soft touch. The furniture can be easily reconfigured and the acoustic is maintained through wall panels and niches.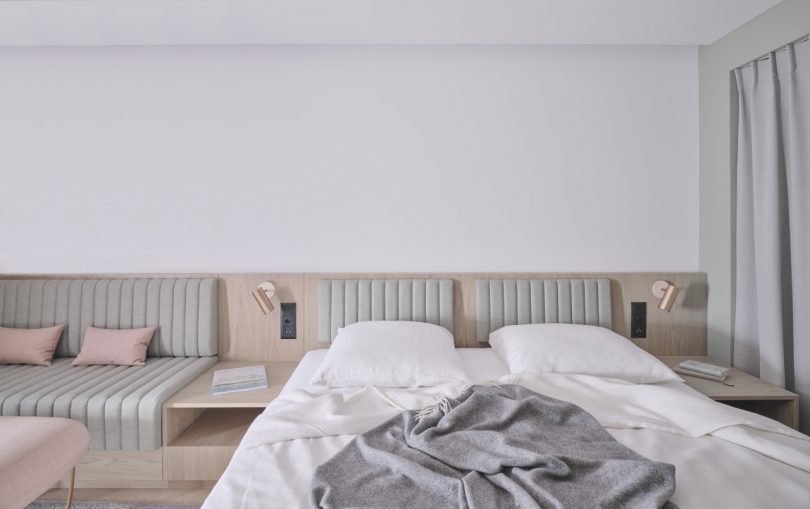 In the guest rooms, local oak and tiles lay the groundwork, while a color palette of pale timber, mint green, soft pink, and cool greys adds a modern aesthetic. The colors also differentiate two themes: cool green that characterizes the larger Premier rooms while the Classic rooms have warm, cozy tones. Natural leather and wool details add texture and round out the material palette.
Technological comforts that help to create a personalized stay were implemented. Dimmable bedside lighting, customized baths with rainfall showers, air purifiers, noise reductions, and warm adjustable lighting can all be adjusted to one's own preference. All of the furniture is customized built-ins, including the long stone sideboards that double as storage or desks, the headboards with twin side tables, the oak boudoir dressers, and the bench seating. The furniture also helps to carve out different zones for working, sleeping or lounging.
The washing basins and shower trays by Laufen were customized to match the existing surfaces and ceramic tiles. Minimalist fixtures by Grohe illuminate the rooms.
What: Swissotel Kursaal Bern
Where: Kornhausstrasse 3, 3013 Bern, Switzerland
How much? Approximately $186 per night
Highlights: This 170-room hotel just opened its doors this June 2021, so guests can excite in the fact that they are among the first to experience the modern hotel.
Design draw: The material and color palette is calm, soothing and comforting – everything you want a stay away from home to be. Pastel tones, natural wood and cozy textiles create a soft, contemporary ambience that is reflective of the alpine location.
Book it: Swissotel Kursaal Bern