The Zencha Bath Collection Offers Up Tranquility + Relaxation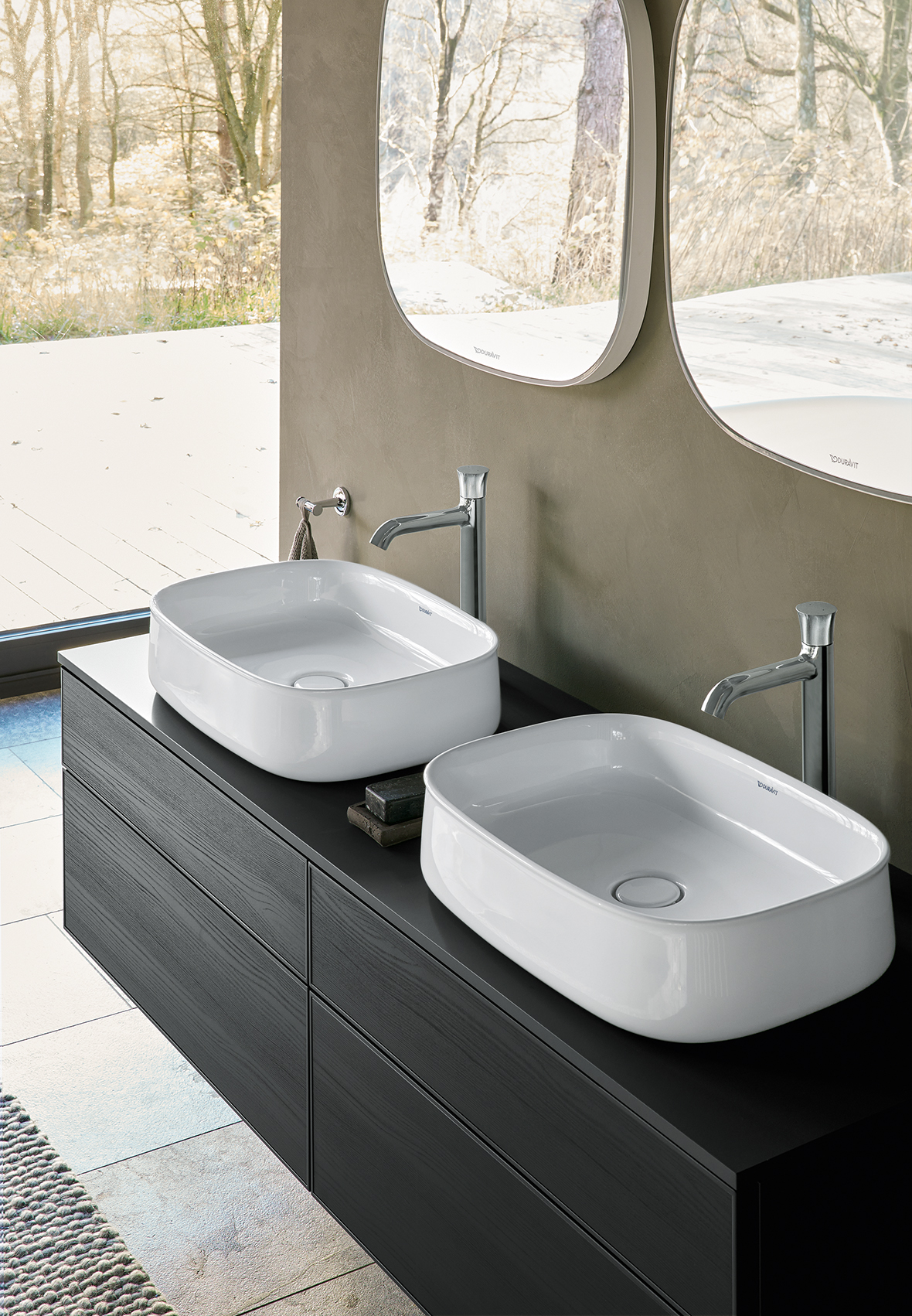 The Zencha Bath Collection Offers Up Tranquility + Relaxation
1/11 Photos
2/11 Photos
3/11 Photos
4/11 Photos
5/11 Photos
6/11 Photos
7/11 Photos
8/11 Photos
9/11 Photos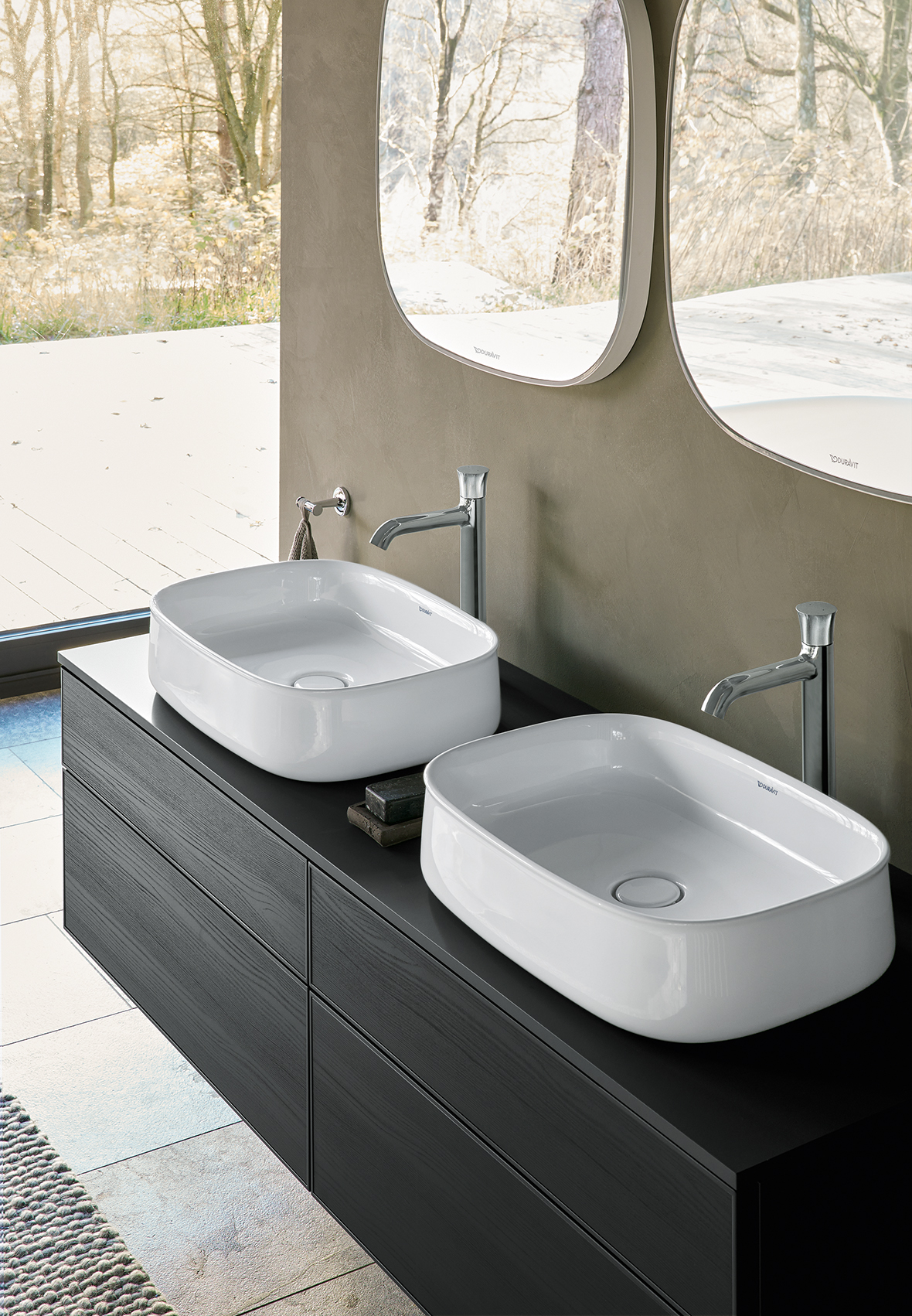 10/11 Photos
11/11 Photos
Your personal bathroom should be more than a place to hurriedly get ready each morning, it should also be a room where you can reflect and relax. When I look at Sebastian Herkner's Zencha bath collection designed for Duravit, I understand exactly what that means. Organic shapes, high-quality materials, and contemporary finishes upgrade the bath into a tranquil, harmonious retreat. Herkner looks to traditional bathing and tea culture, as well as the craftsmanship of both experiences, to bring Zencha to life.
Herkner notes of the design process: "It was important to engender an ambience in the bathroom where we can recharge our batteries in the morning and enjoy some "me time" in the evening." Equally important was using authentic materials like wood, ceramic, and glass."With this design we also use a textured glass that plays with light and shade, with reflections. I believe that this authenticity is part of the harmony of this bathroom as an overall creation."
The design language of Zencha is striking yet delicate. You may have noticed that the freestanding, deep bathtubs – one square and one rectangular – are reminiscent of a Japanese onsen bath. Both are made of DuraSolid® and invite you to immerse yourself and soak away the stresses of the day.
Both the bathtubs and the sinks, inspired by Japanese tea bowls, feature a subtle curve to their slightly outward sloping rims. Sinks are made of DuraCeram®, and are available with or without a faucet deck. The above-counter basins come in a range of neutral hues to fit any style: White, Anthracite Matte, White Satin Matte, and Gray Satin Matte.
As a complete collection, Zencha includes sharply lined furniture as a direct contrast to the organically-shaped ceramic pieces. The furniture and cabinets are able to add structure, as well as a visual warmth and comfort for the senses. Each versatile piece features ample storage for all of your necessities and potions, and are available with an easy-to-clean surface with anti-fingerprint effect. The vanities' drawers can be specified with push-to-open and soft-closing technology. Cabinet fronts are available in Natural Oak and Black Oak, while white flat glass and black textured glass offer a touch of elegance.
The last piece in the collection is a mirror that mimics the organic shape of the basins. Accentuated by a subtle LED strip around the frame, the lighting can be controlled with a sensor located on the bottom of the mirror or by app.
To learn more about the Zencha collection, visit duravit.us.