If you're in the market for a new home in Brooklyn and have roughly $14.5 million weighing your pockets down, you're in luck! This Brooklyn Heights brownstone just hit the market after undergoing a major renovation by family run design cooperative The Brooklyn Home Company. The company's creative director, Lyndsay Caleo, and her husband, artist Fitzhugh Karol, designed the interior of the 8,250-square-foot, six-bedroom, 1845 Greek Revival townhouse in such a way that honors the home's history while also incorporating modern details.
The first floor was opened up the entire 25-foot-width, while crown moldings and arched doorways were painstakingly restored.
An arched opening leads to the kitchen where there's a continuation of white oak floors in a herringbone pattern.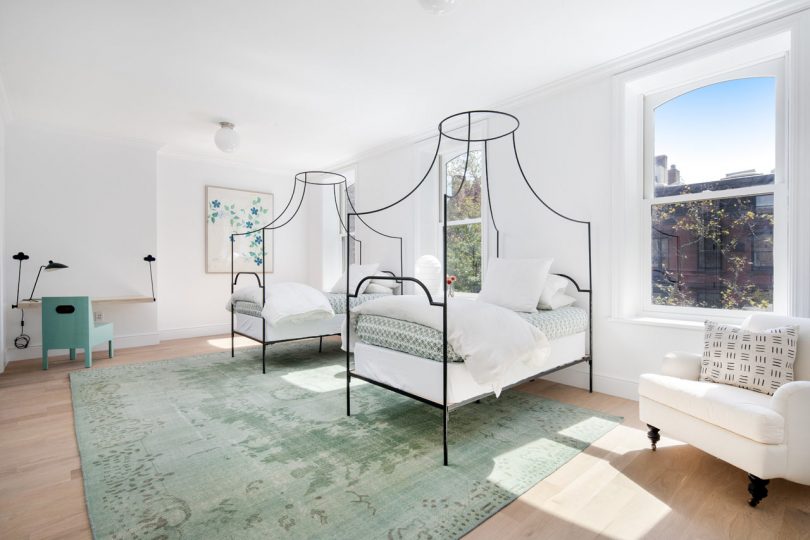 In addition to custom work by Fitzhugh Karol, the residence is finished with furniture from BDDW, a pool table, furniture, and art by Tyler Hayes, and playful kids furnishings by kinder MODERN.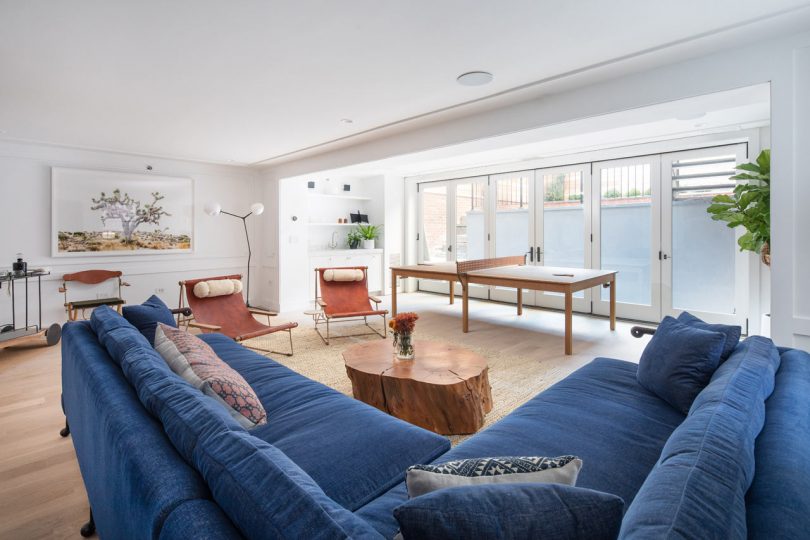 Photos by The Brooklyn Home Company.