This Natural Material Is Made From the Forest Without Cutting It Down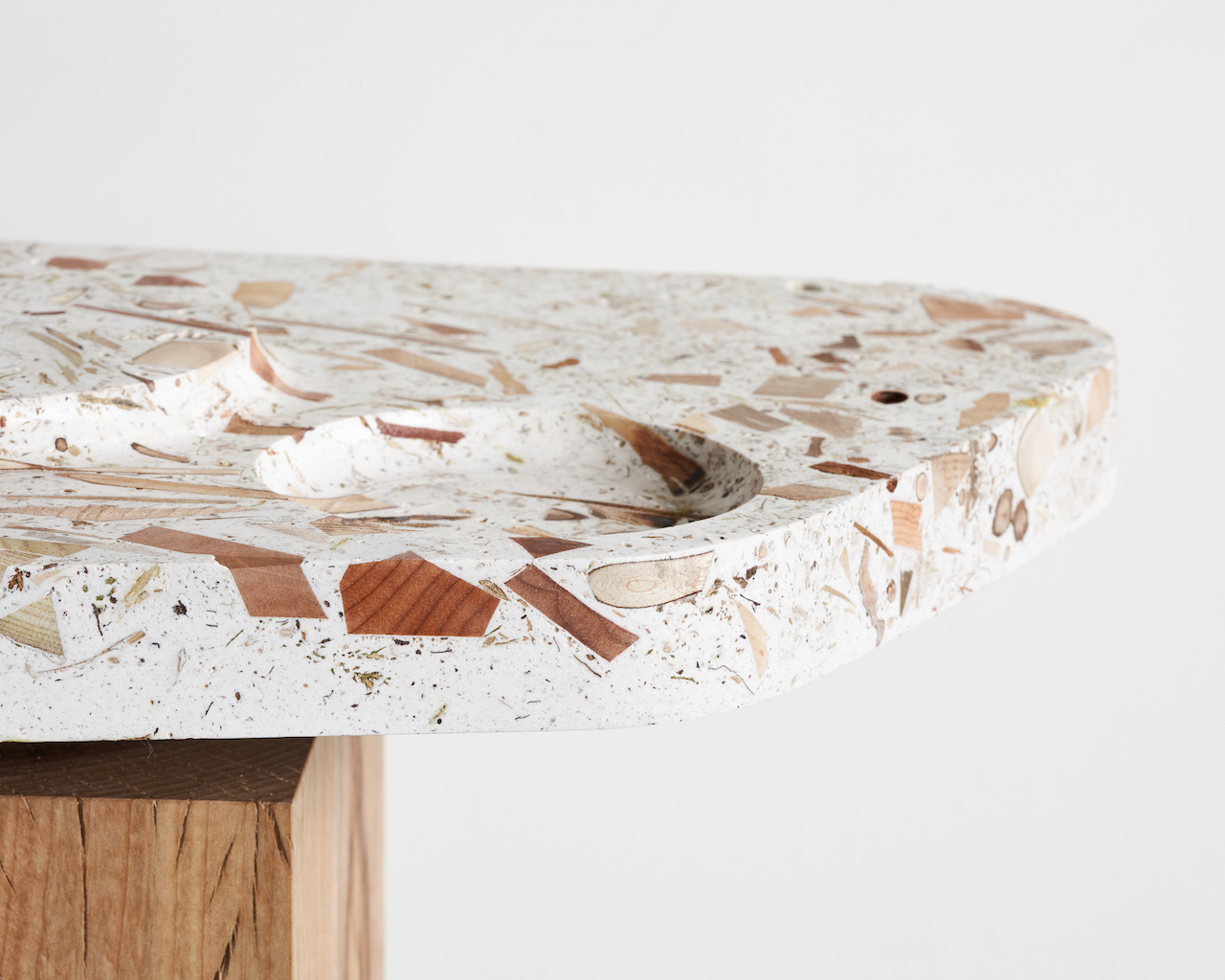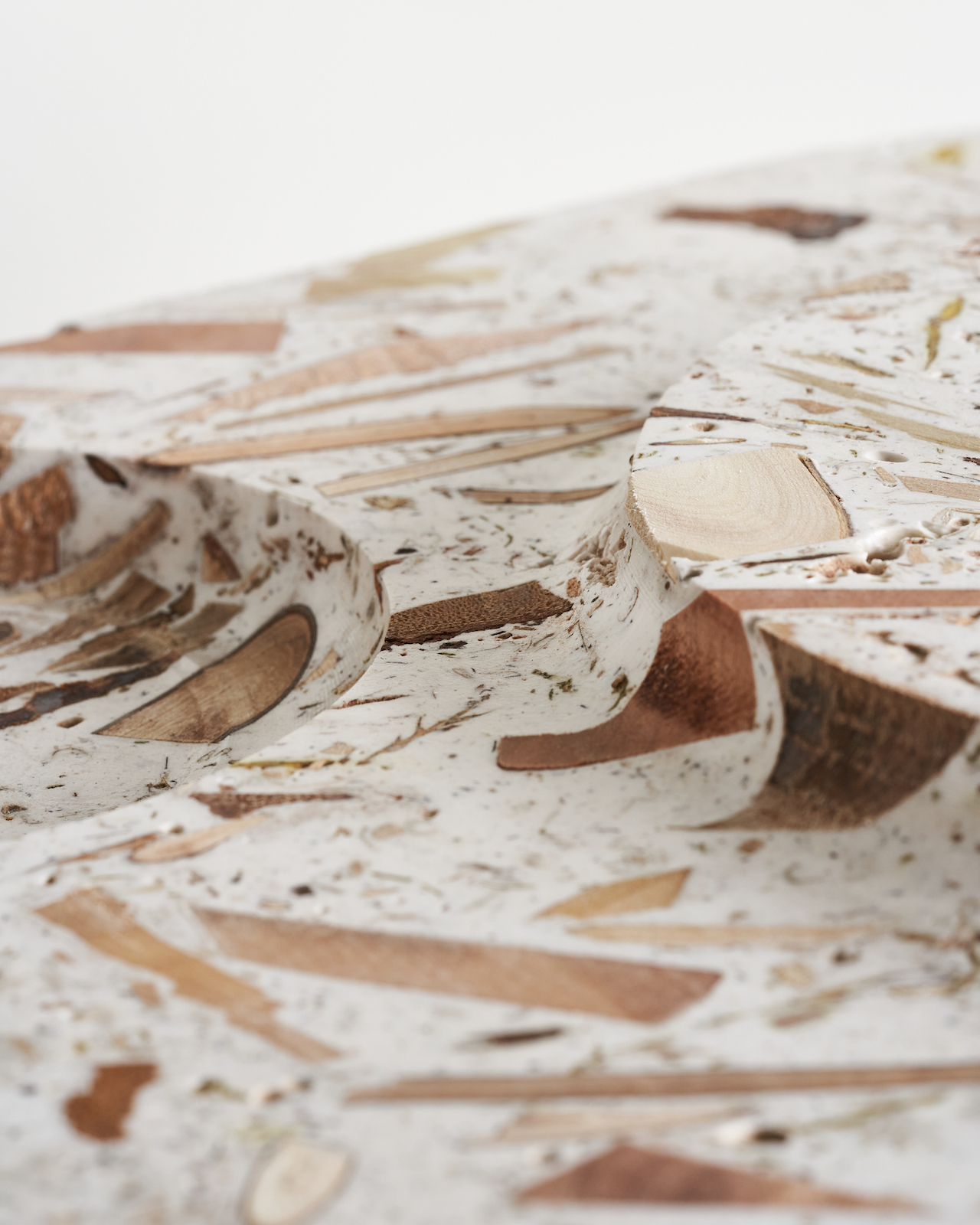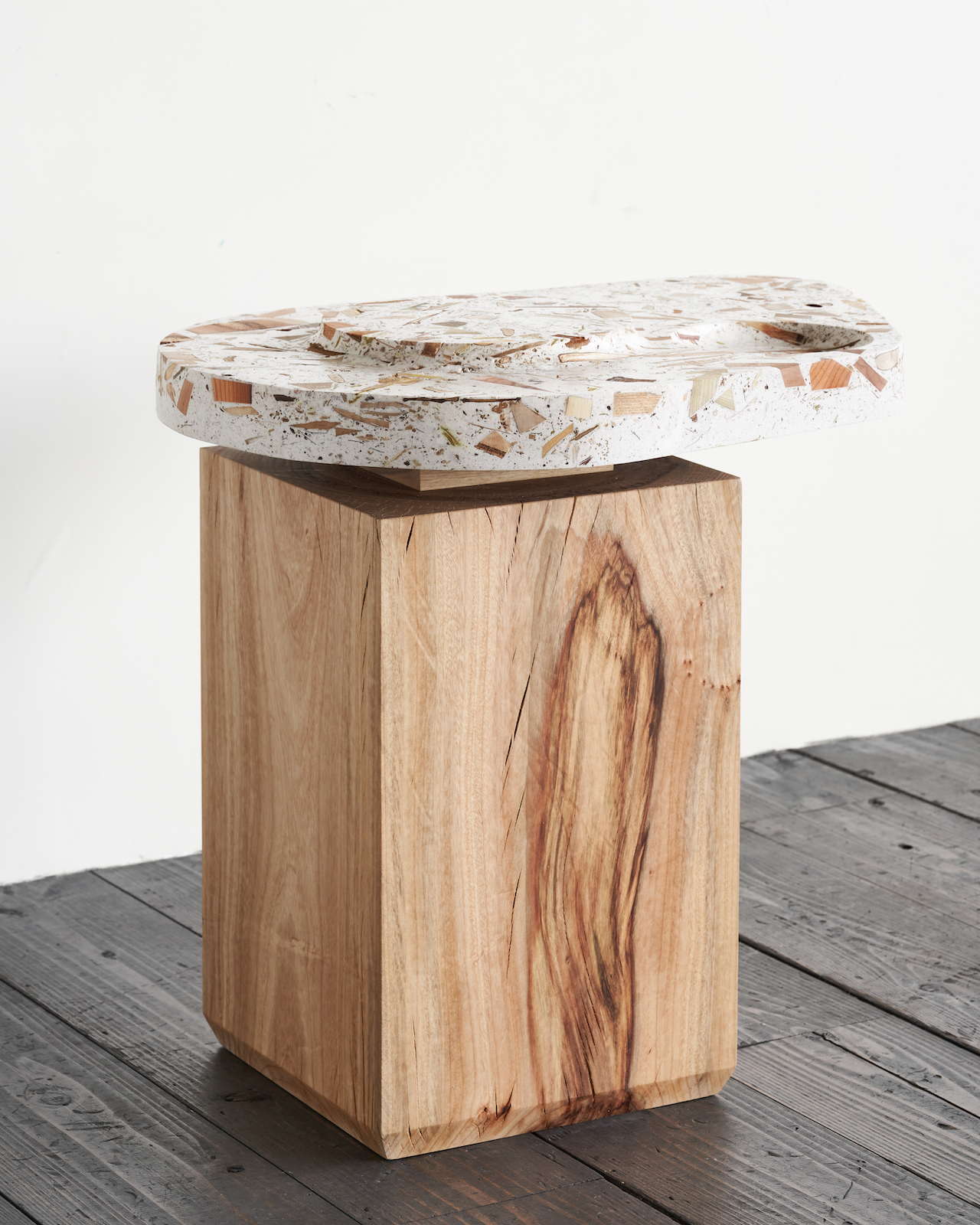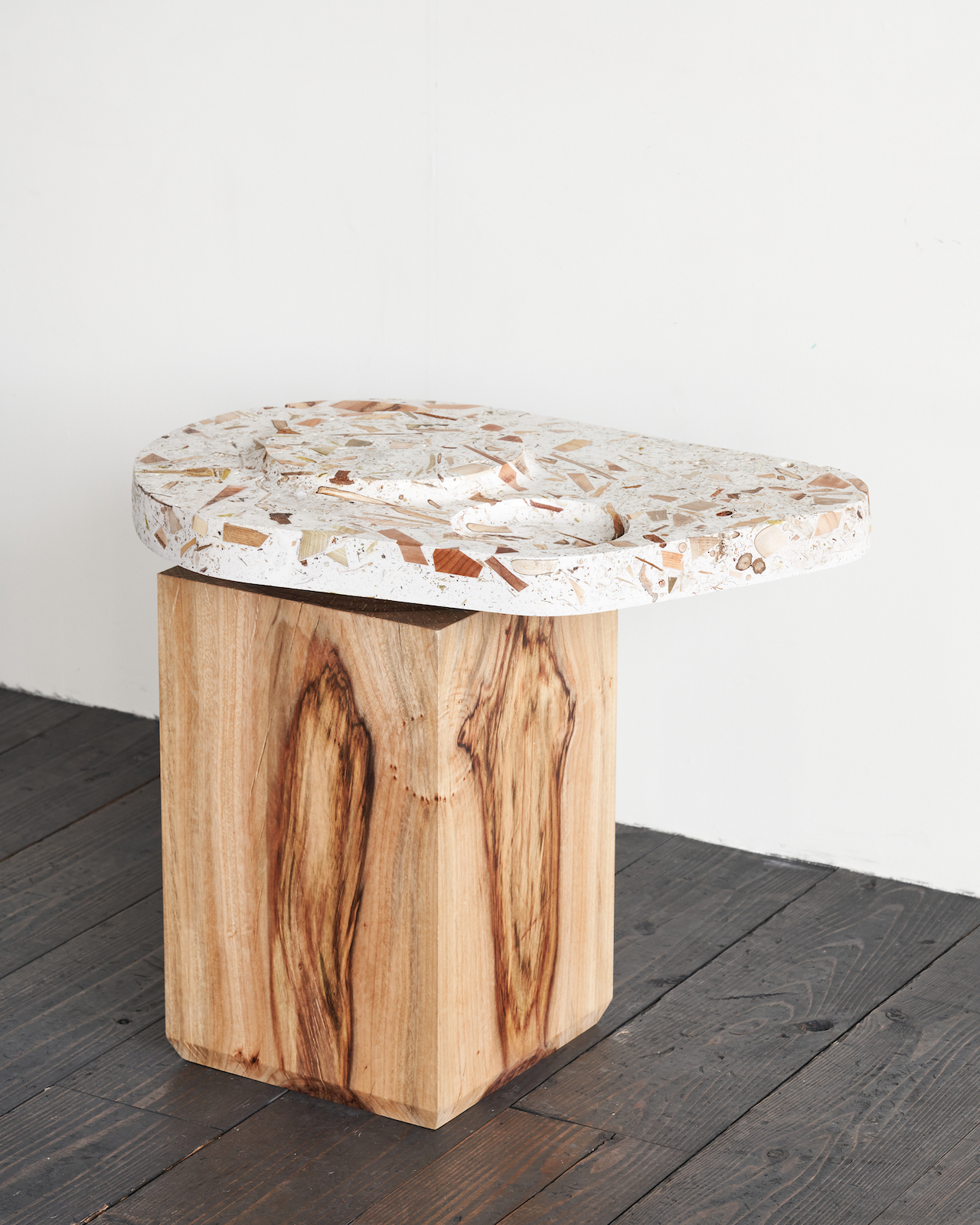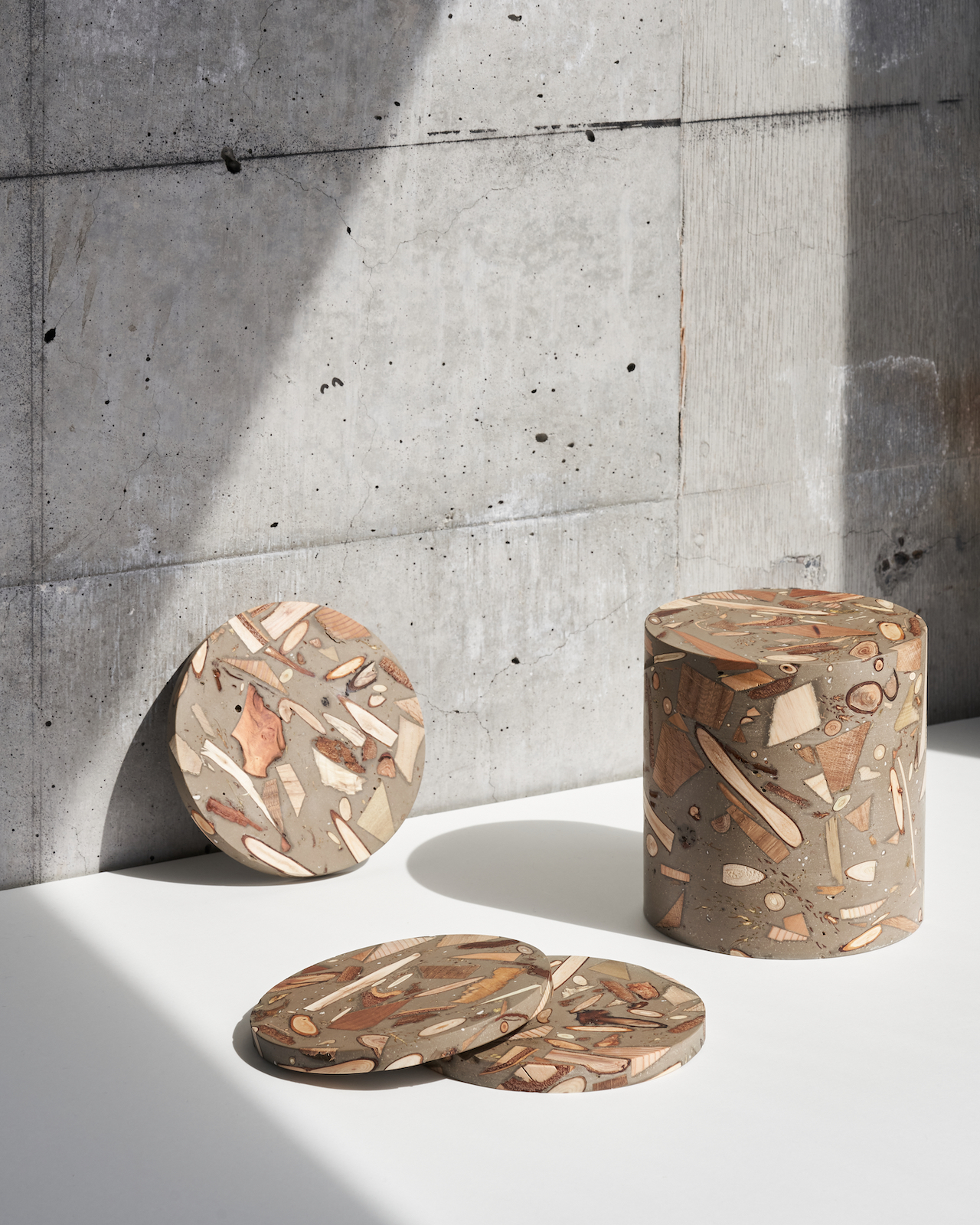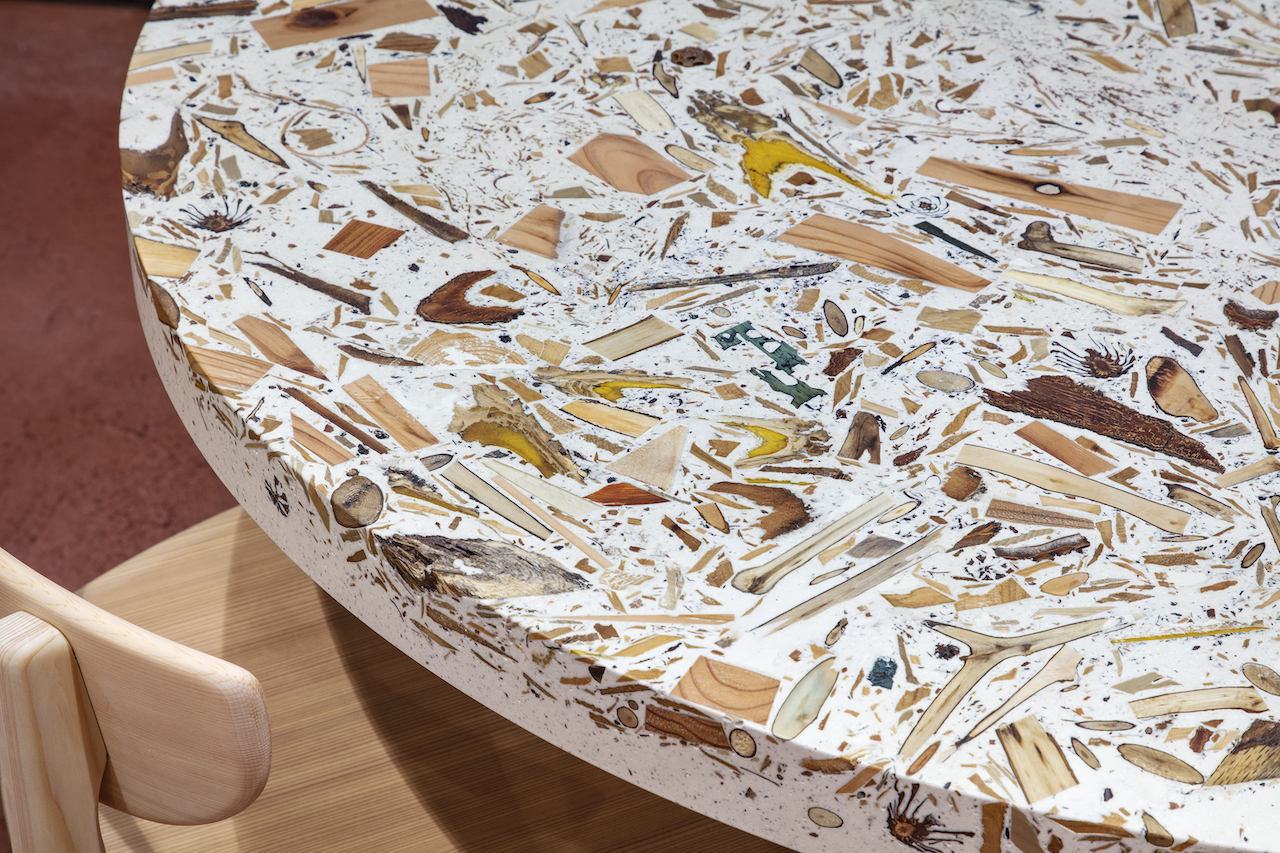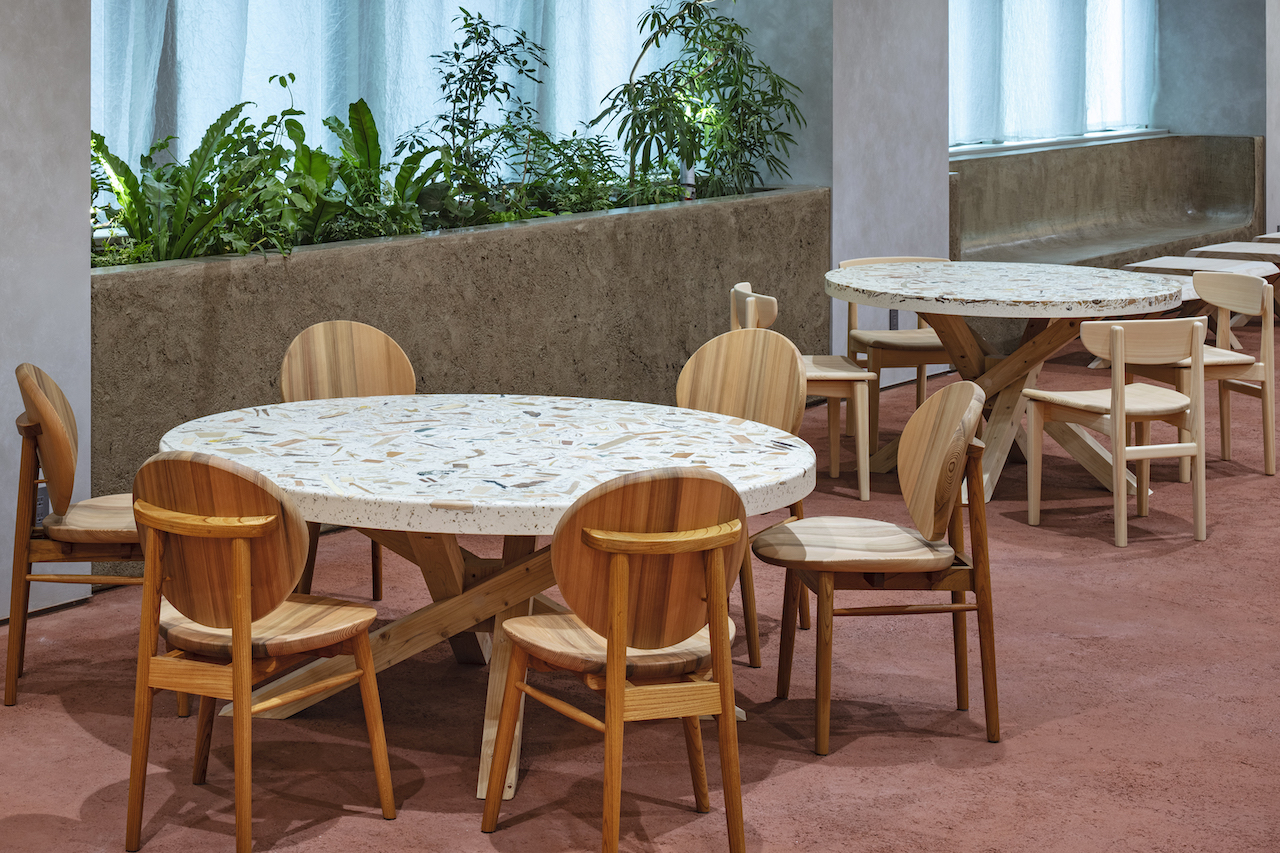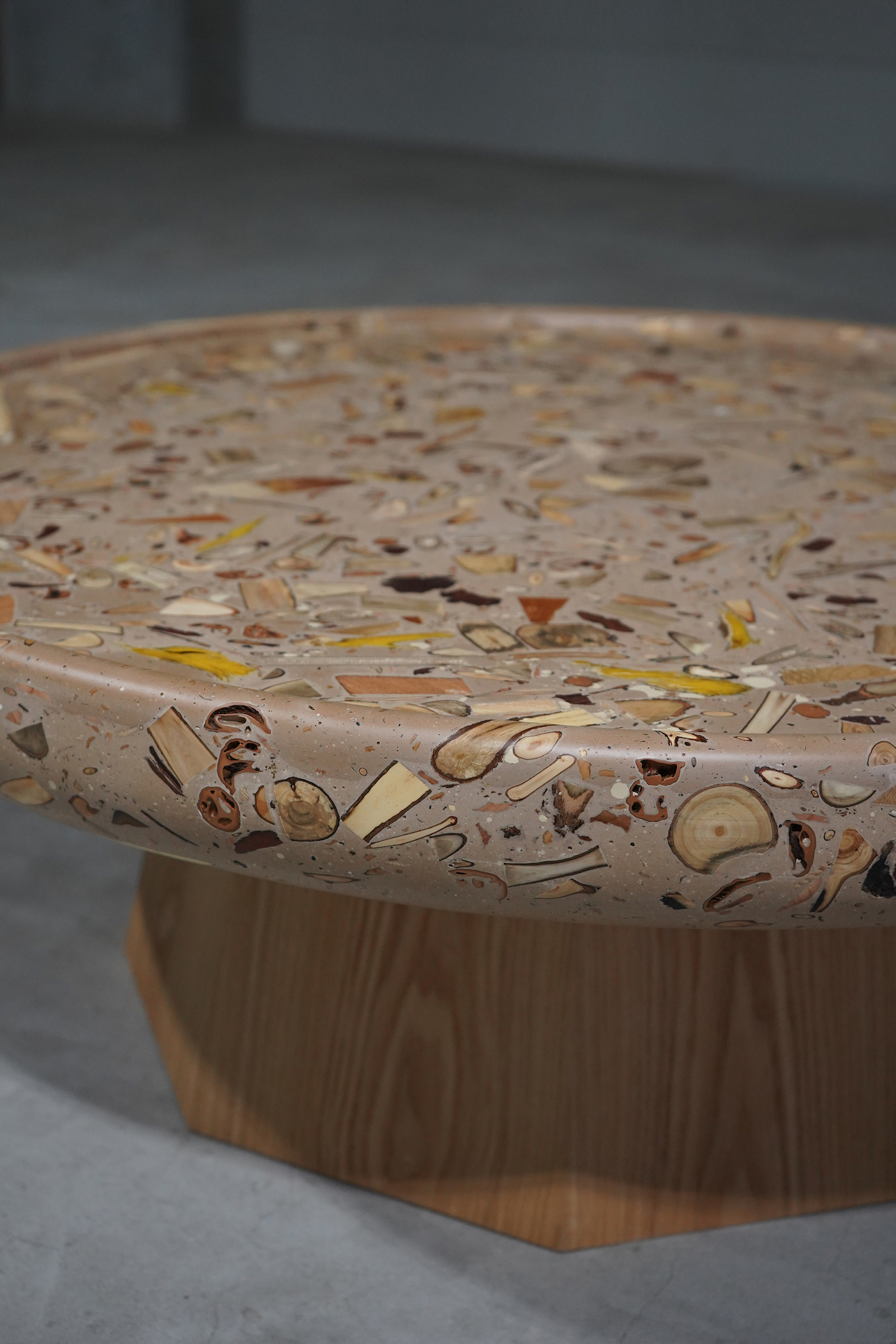 This Natural Material Is Made From the Forest Without Cutting It Down
1/17 Photos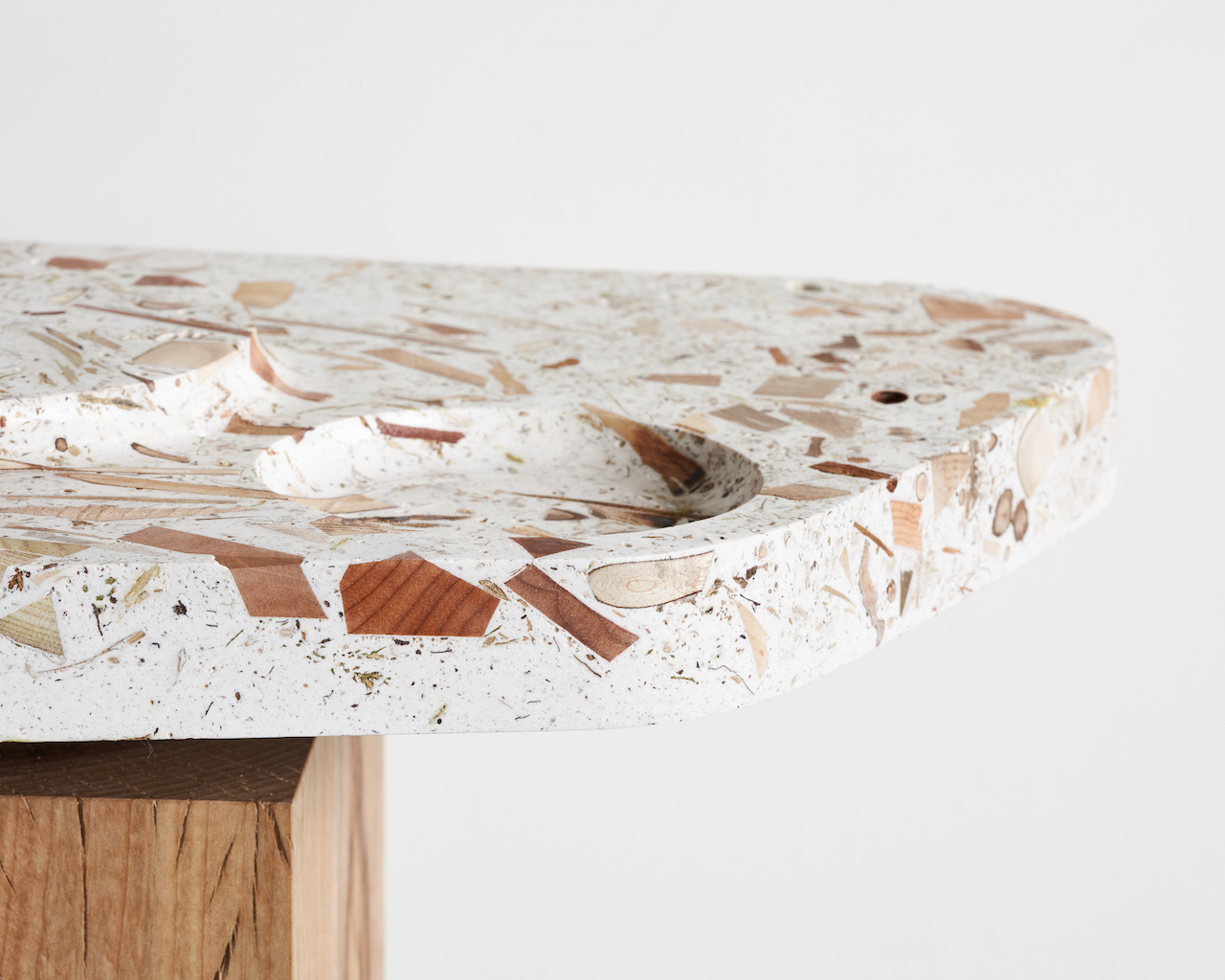 2/17 Photos
3/17 Photos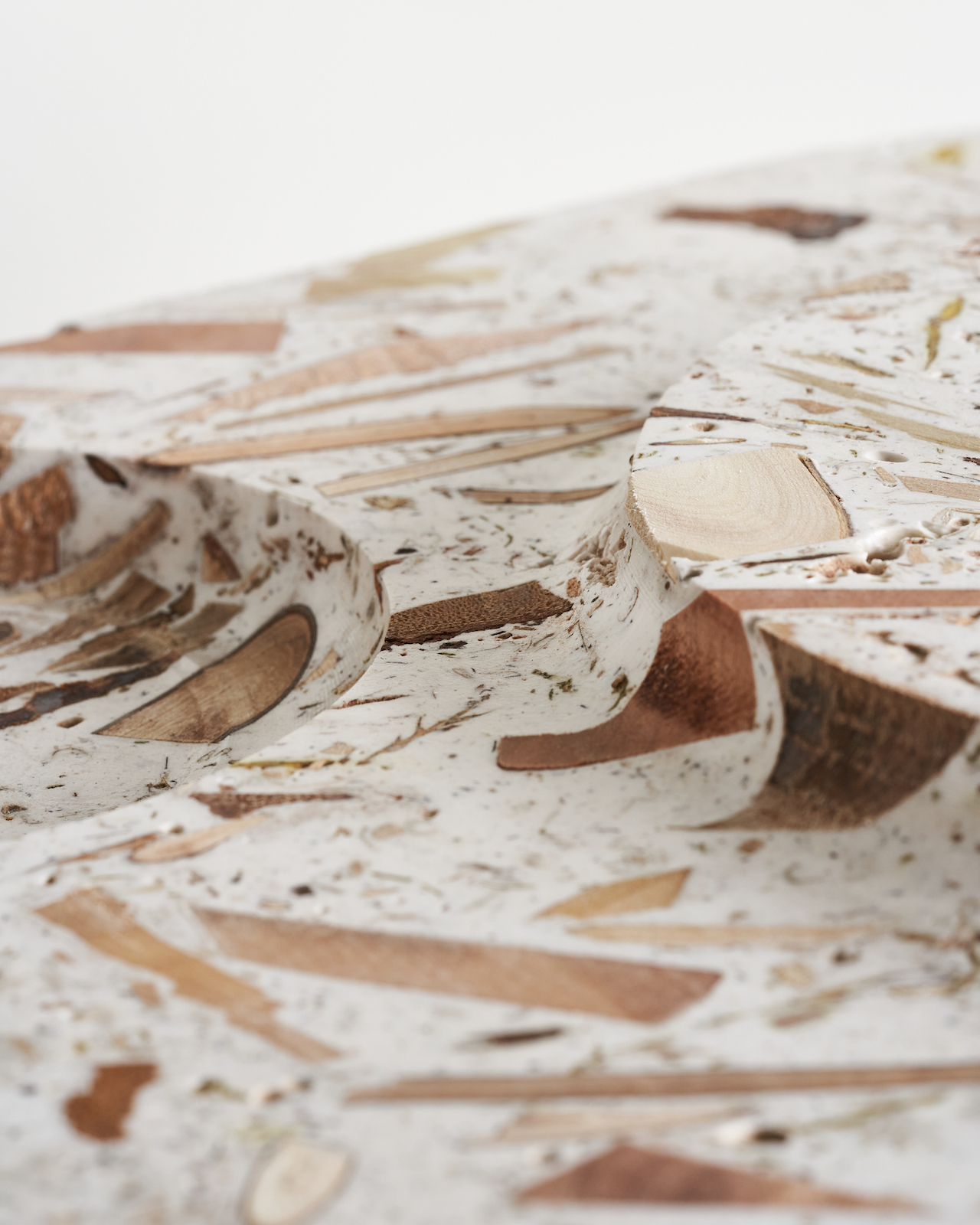 4/17 Photos
5/17 Photos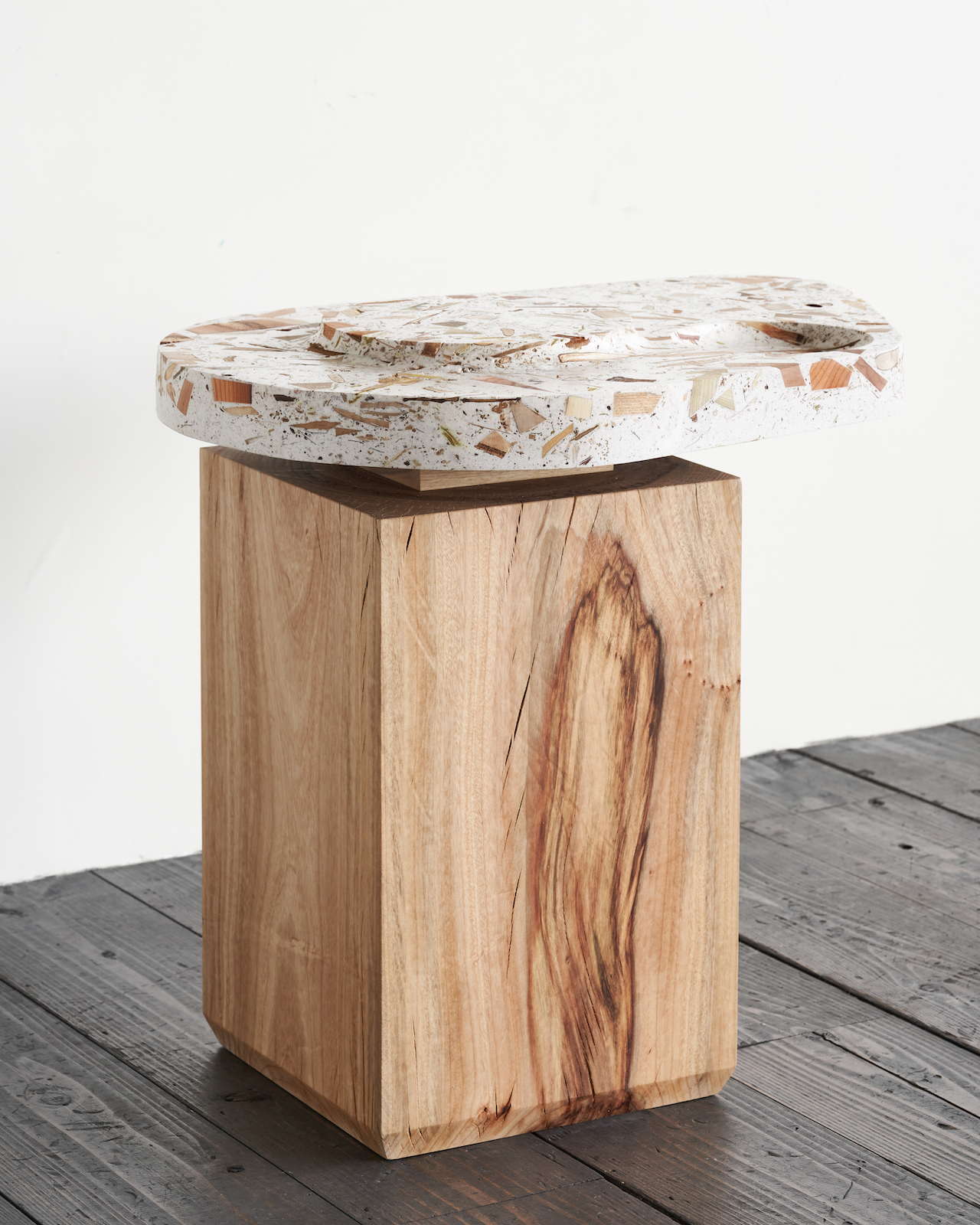 6/17 Photos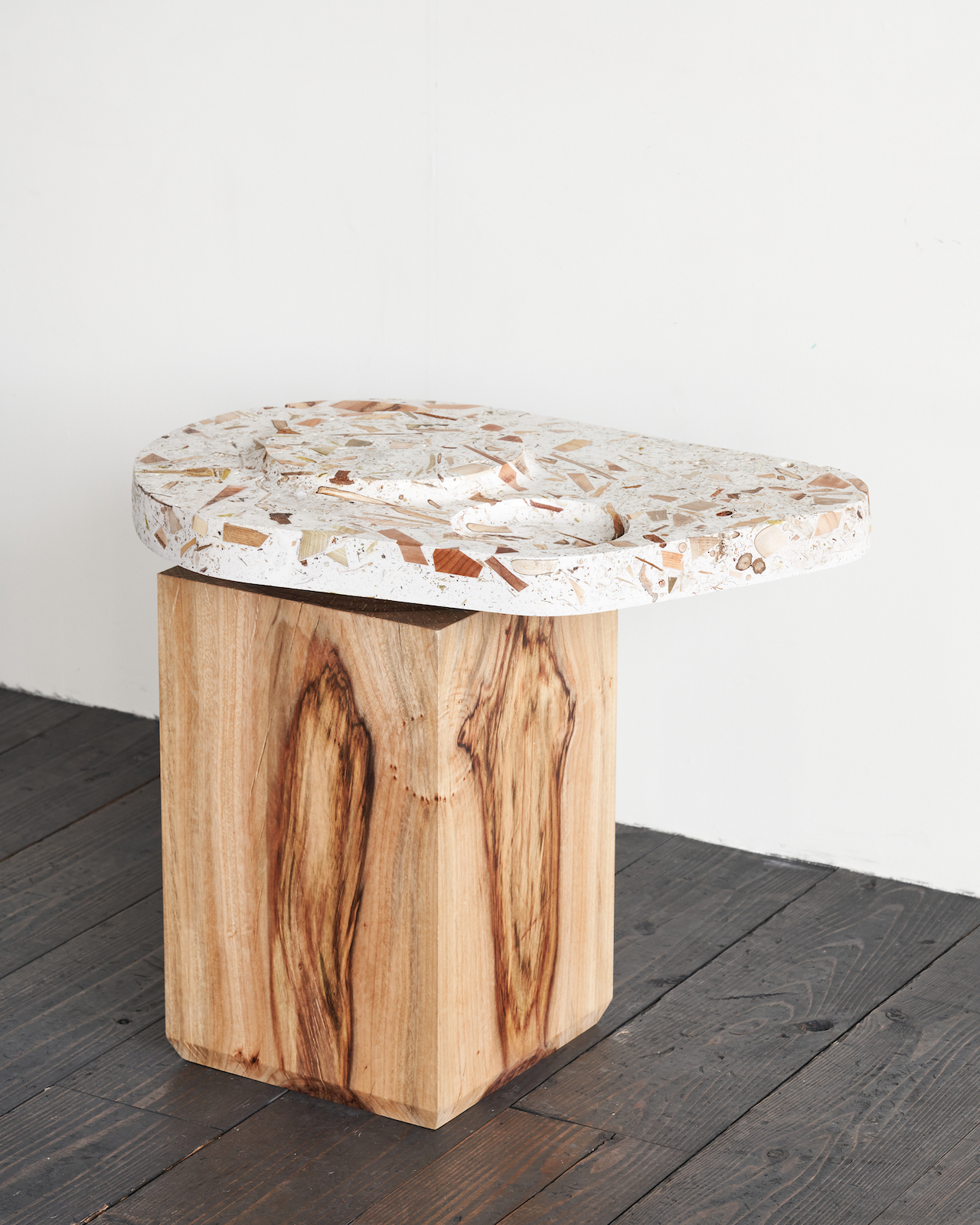 7/17 Photos
8/17 Photos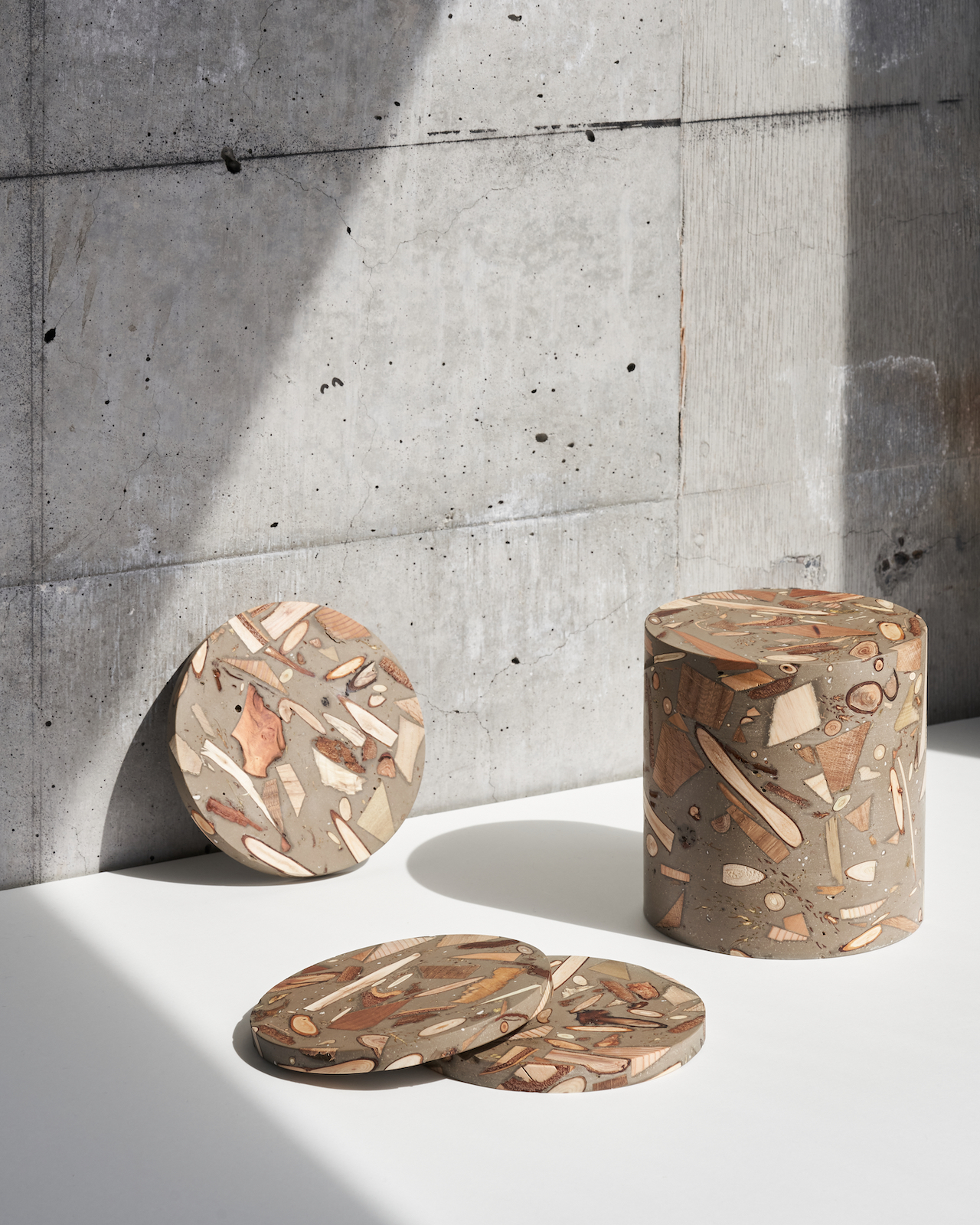 9/17 Photos
10/17 Photos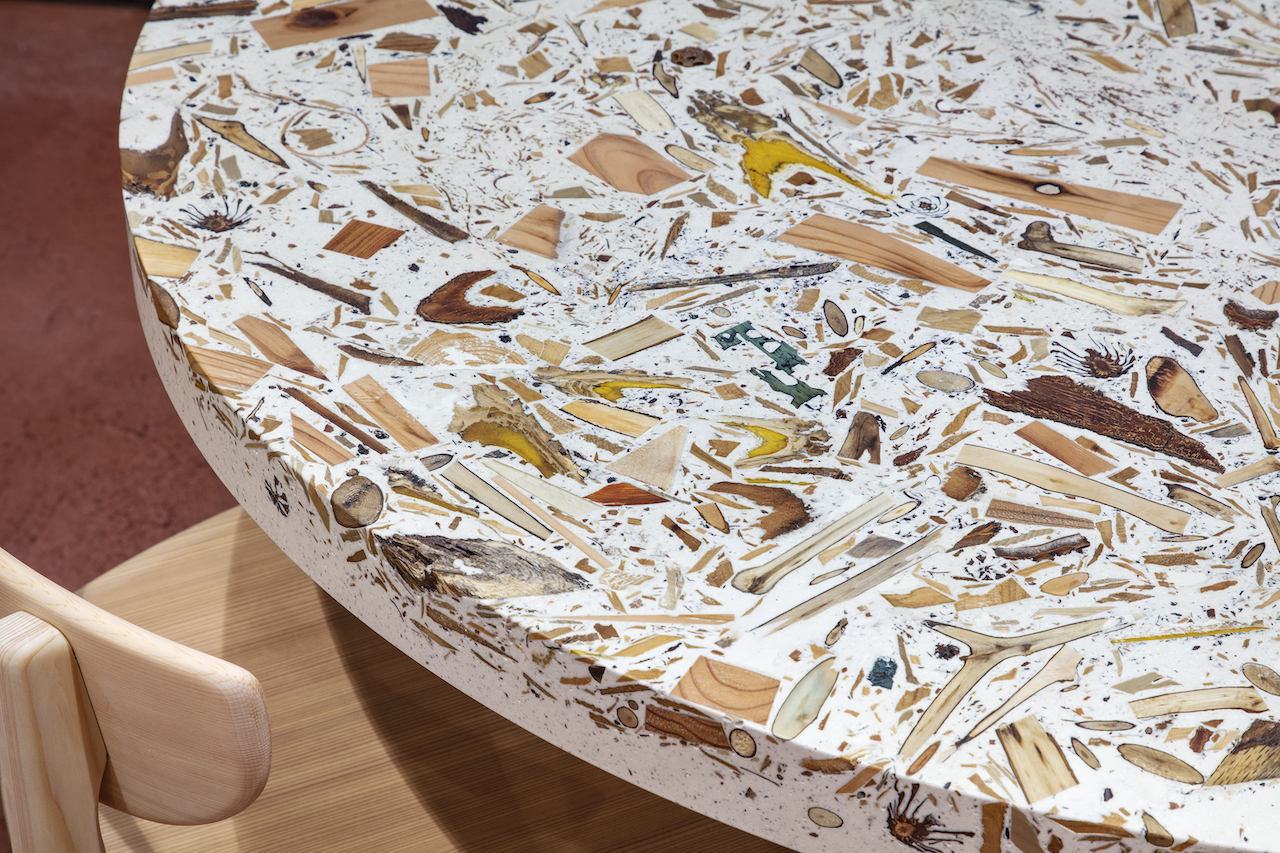 11/17 Photos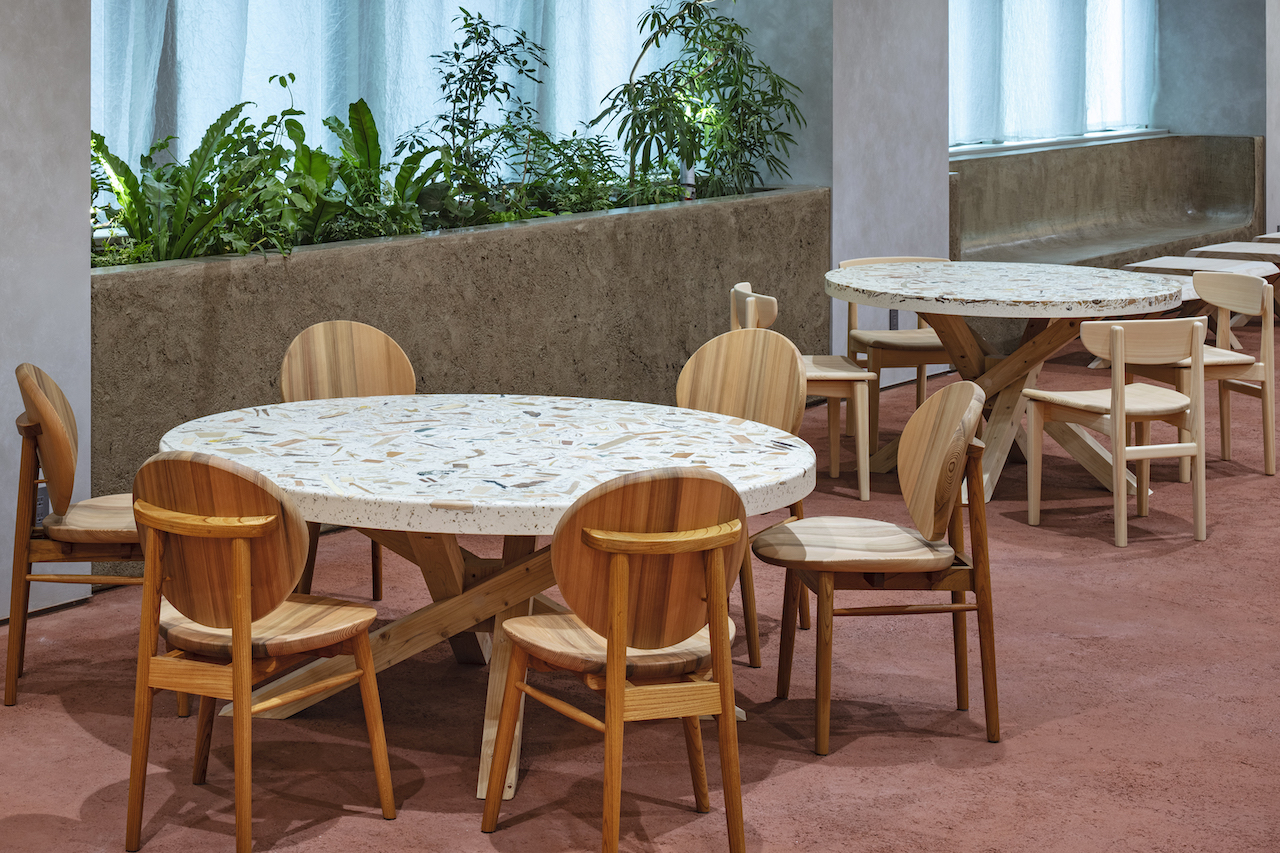 12/17 Photos
13/17 Photos
14/17 Photos
15/17 Photos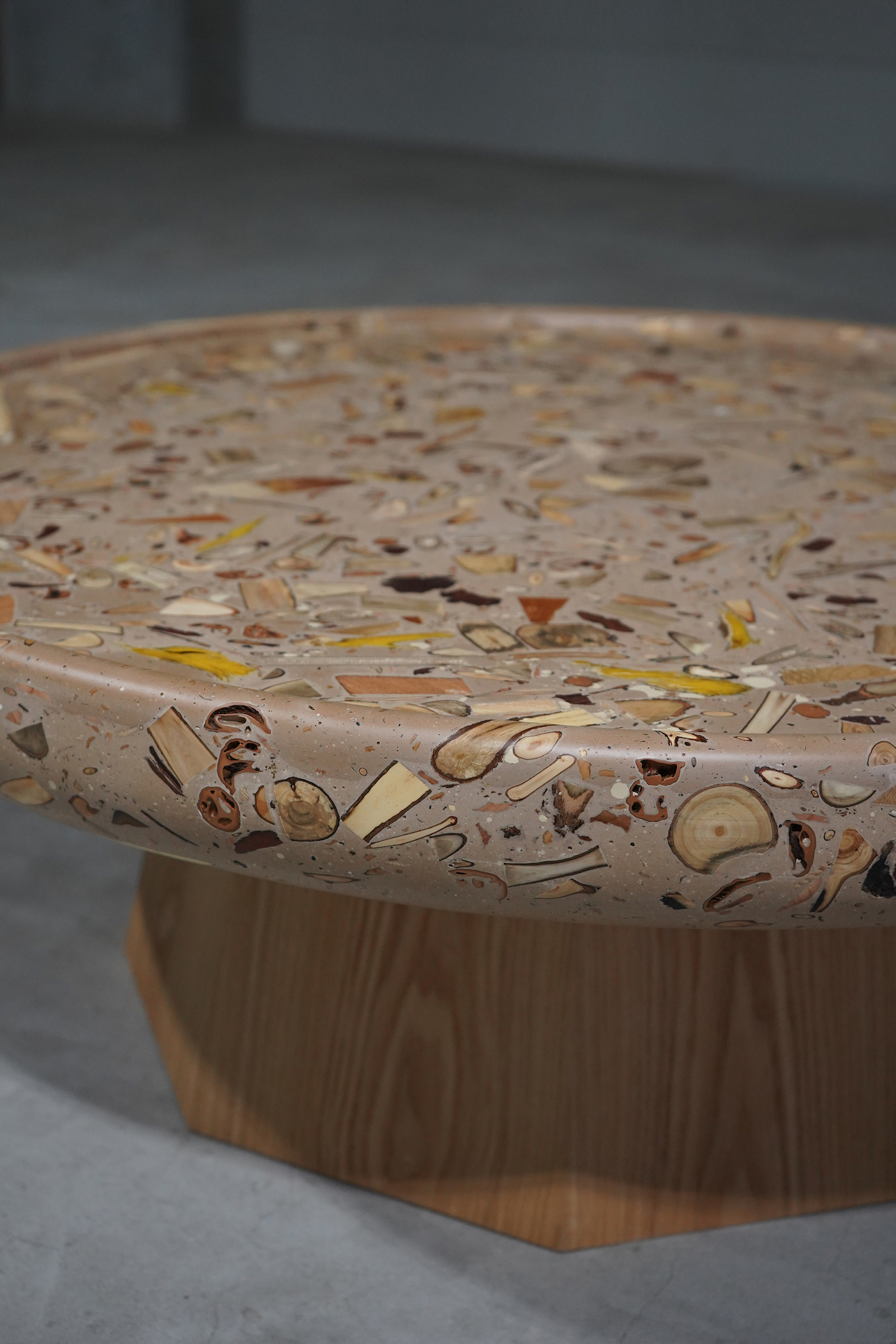 16/17 Photos
17/17 Photos
Wood is a valued material that, if not sourced or collected properly, comes at a heavy price for the planet. Designer and creative director Yuma Kano of Studio Yumakano has come up with a way to bring the various textures and colors found in nature, indoors, without harming the environment. ForestBank is a unique and innovative material that takes scraps that are considered worthless for construction – foliage, bark, seeds, soil, small trees – and mixes them with a reactive mineral base and water-based acrylic resin. There are no organic solvents or volatile organic compounds involved, and the result is a one-of-a-kind natural terrazzo-like finish that changes depending on the season the materials were collected in.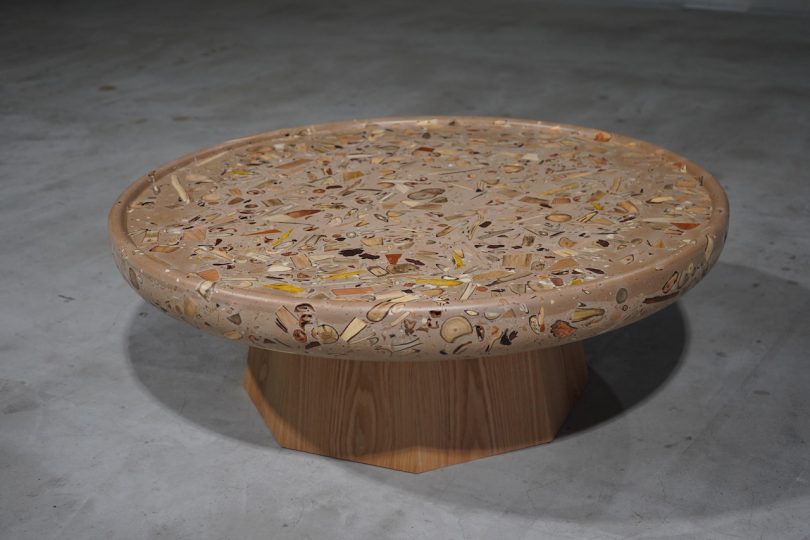 The values and gradations of ForestBank are not only dependent on the season but also the land and conditions of the forest at the time of harvest. Yellow and green leaves become orange and brown as the seasons change, while the bacteria found in nature also plays a role in the actual coloring of the trees. Earth from the forest floor gives the material shades of browns and black, while bits of seeds and cross sections of roots give ForestBank its peculiar pattern.
With this project, Studio Yumakano gives new value to parts of the forest that are often disregarded. ForestBank can be used and shaped like ordinary wood, and the source of natural materials can come from environments outside of the forest, like parks, gardens, lumber yards, or even tree-lined streets. These environments bring new materials, and, in turn, new original patterns that tell a unique story.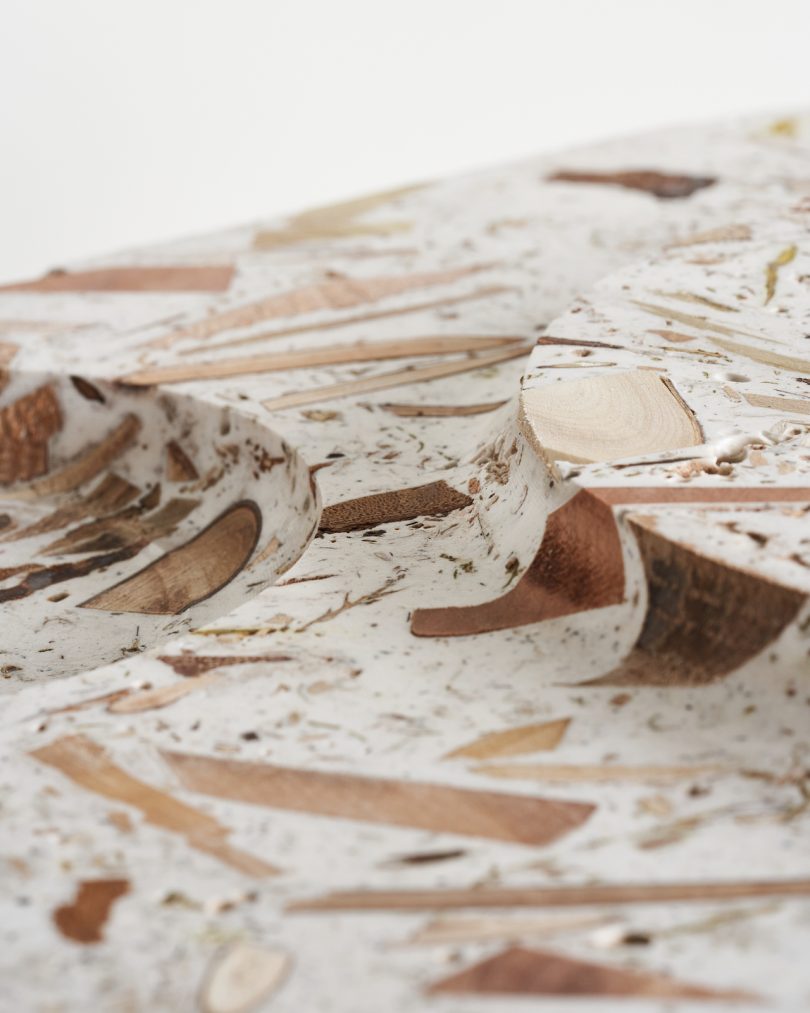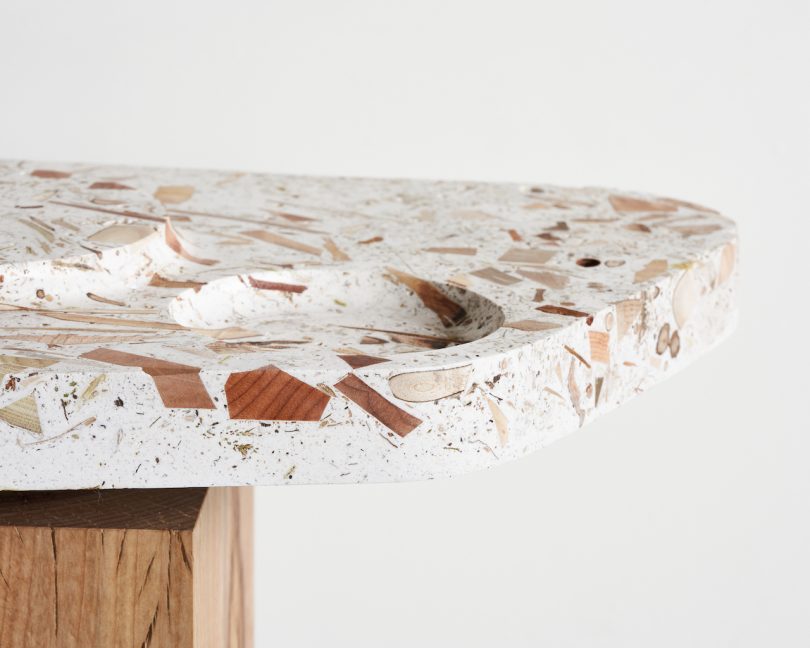 For more information on ForestBank, visit yumakano.com.
Photos by Shot by Kusk.