Swedish design studio Form Us With Love has once again collaborated with Stockholm-based TID Watches to create the third iteration of the brand's distinctive timepieces. The TID No.3 is a lighter, optically transparent version of the form set by TID No.1, which slides onto a silicone strap.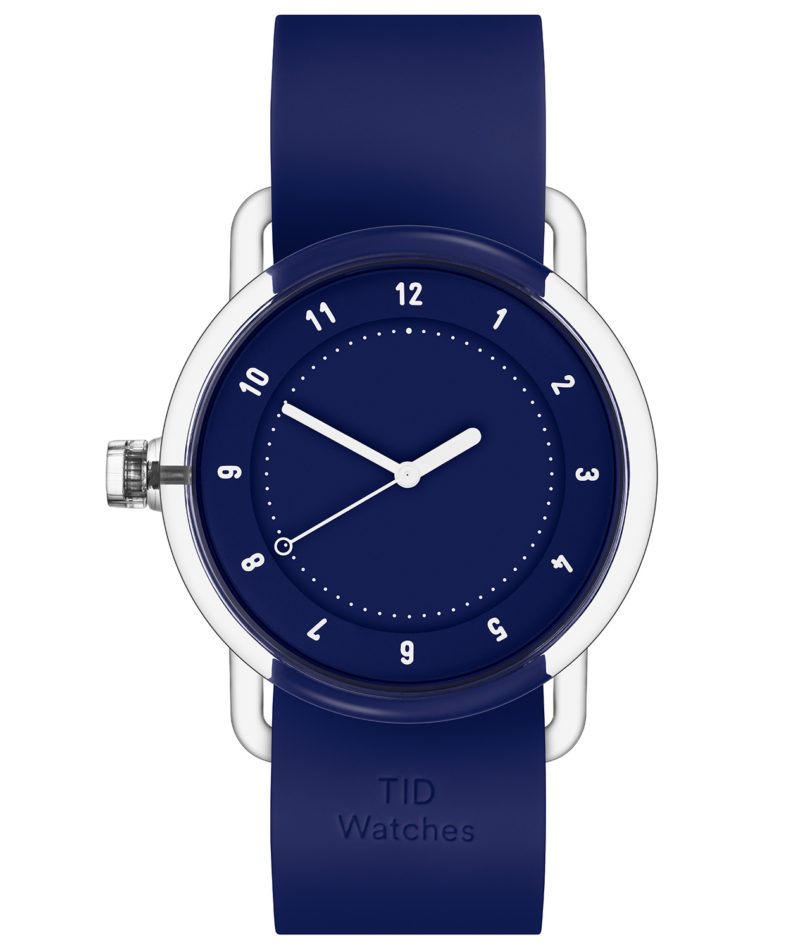 "Our venture with TID Watches is built on a desire to experiment and challenge our designs. No.3 is a material reset, taking the silhouette and stripping it down to a skeletal structure, which could be seen as an interesting measure to any design," says John Löfgren, Form Us With Love creative director and co-founder of TID Watches.
The case of the new 38mm watch is made of a thermoplastic material developed in Switzerland called TR90. It is durable and lightweight and waterproof, marking a sportier transition from their previous steel cases.
"By introducing a clear material, our ambition is to insert a playful yet minimal element, which is easy to combine with any color or style," says Ola E. Bernestål, CEO and co-founder of TID Watches.
The clear case comes with a choice of seven watch-face colors – white, black, grey, blue, green, pink or orange – and seven matching silicone wristbands. In a distinctive design feature, the watch face slides onto a continuous strap, rather than two parts of the strap being attached to either side. This means watch faces and straps can be mixed and matched, resulting in hundreds of possible combinations across the three designs.
The materials used for the TID No.3 also mean it can be offered at a lower price point. "It is the most affordable out of the three watches, which makes it an accessible part of the collection," says Jonas Pettersson, Form Us With Love CEO and the third of TID Watches' four co-founders. "By introducing a casual case, we want people to feel like they can explore personally preferred combinations as they like, in an ultimately more participatory fashion."
TID (the Swedish word for 'time') was established in 2012 by Ola E. Bernestål, Form Us With Love's Jonas Pettersson and John Löfgren, and creative entrepreneur Petrus Palmér who also established Swedish design brands One Nordic, Form Us With Love, Baux and Hem. "TID was started from passion by friends," says Bernestål. "We wanted to do something with no compromises. We launched with just two watches, but we had such a good response from the press that we sold out within two months." They now sell to customers all over the world, with Japan being their biggest market.