TOAST Launches Collection of Creatively Repaired Garments + Home Accessories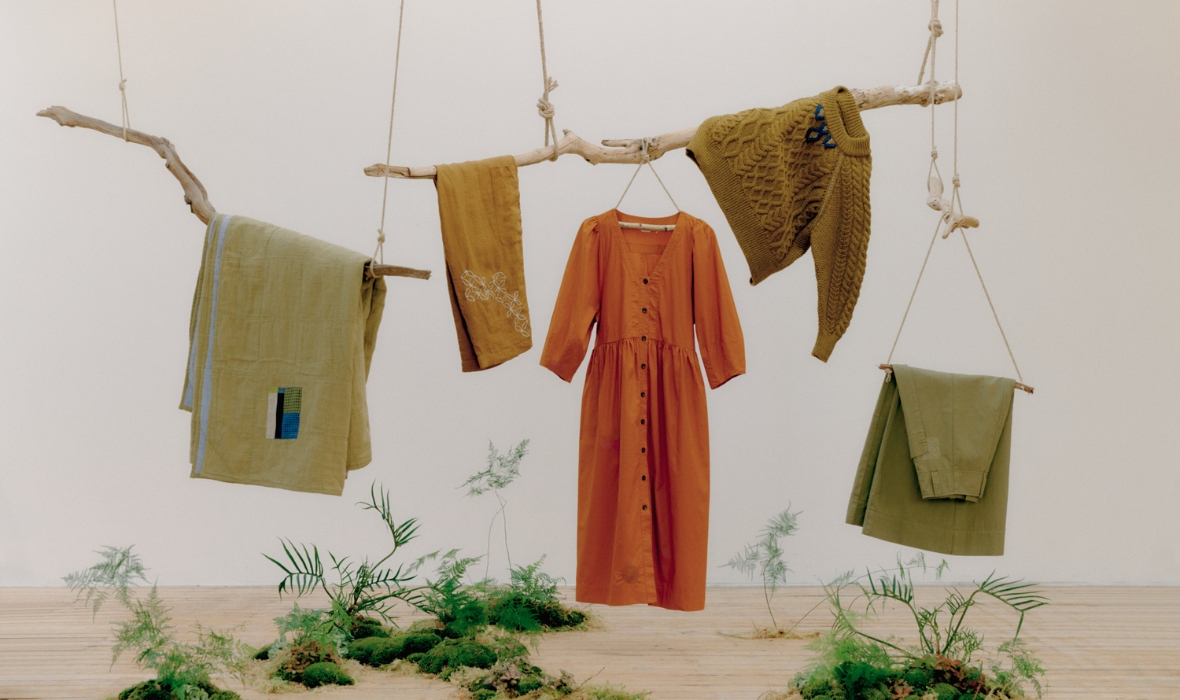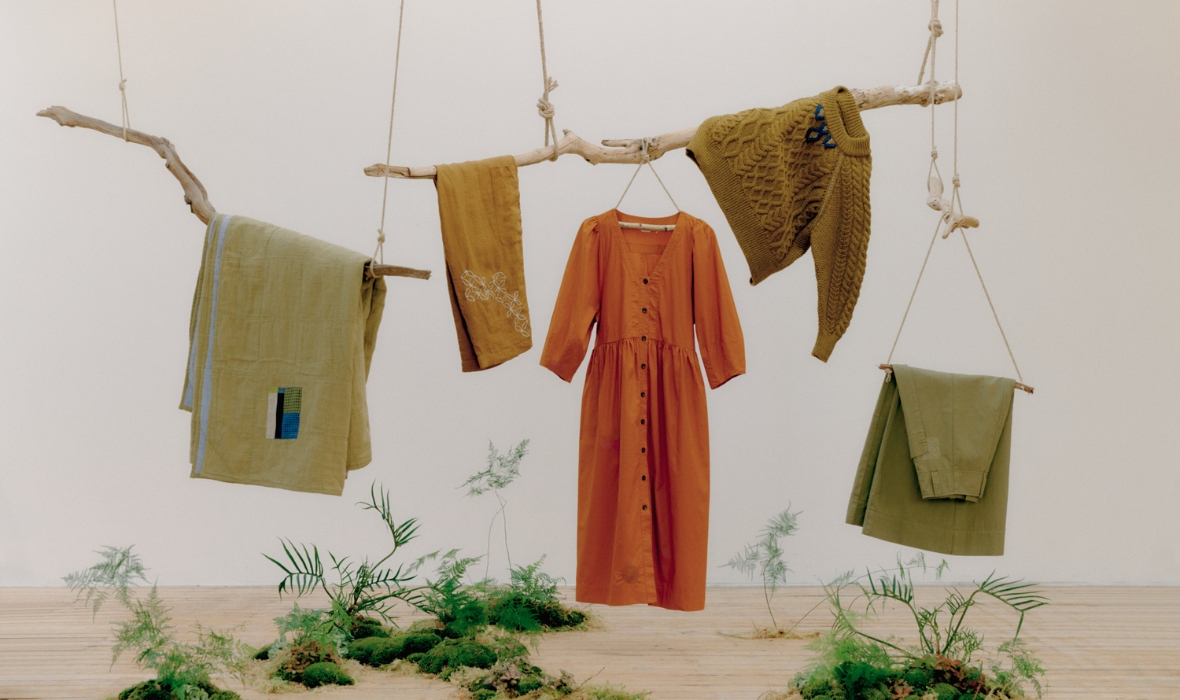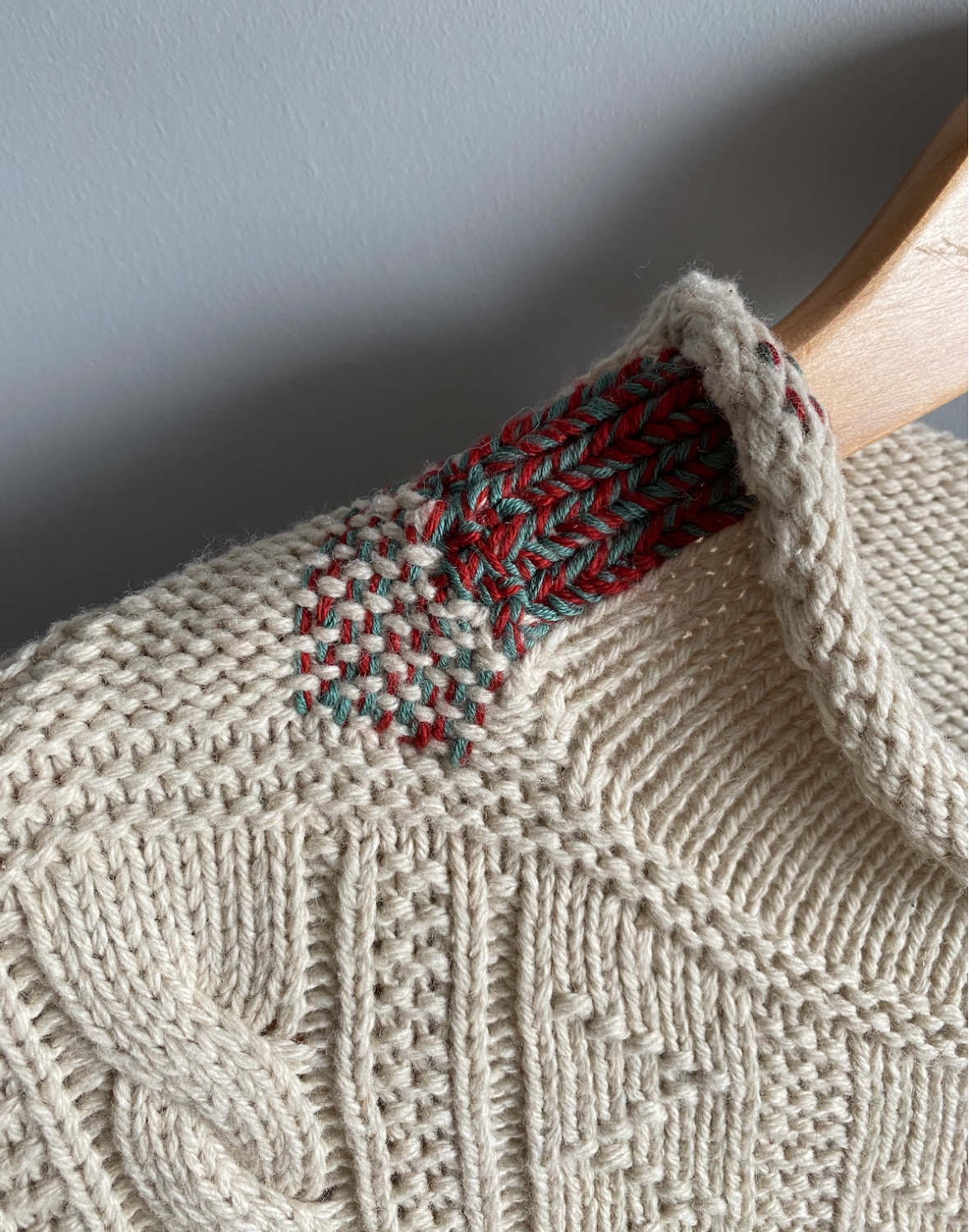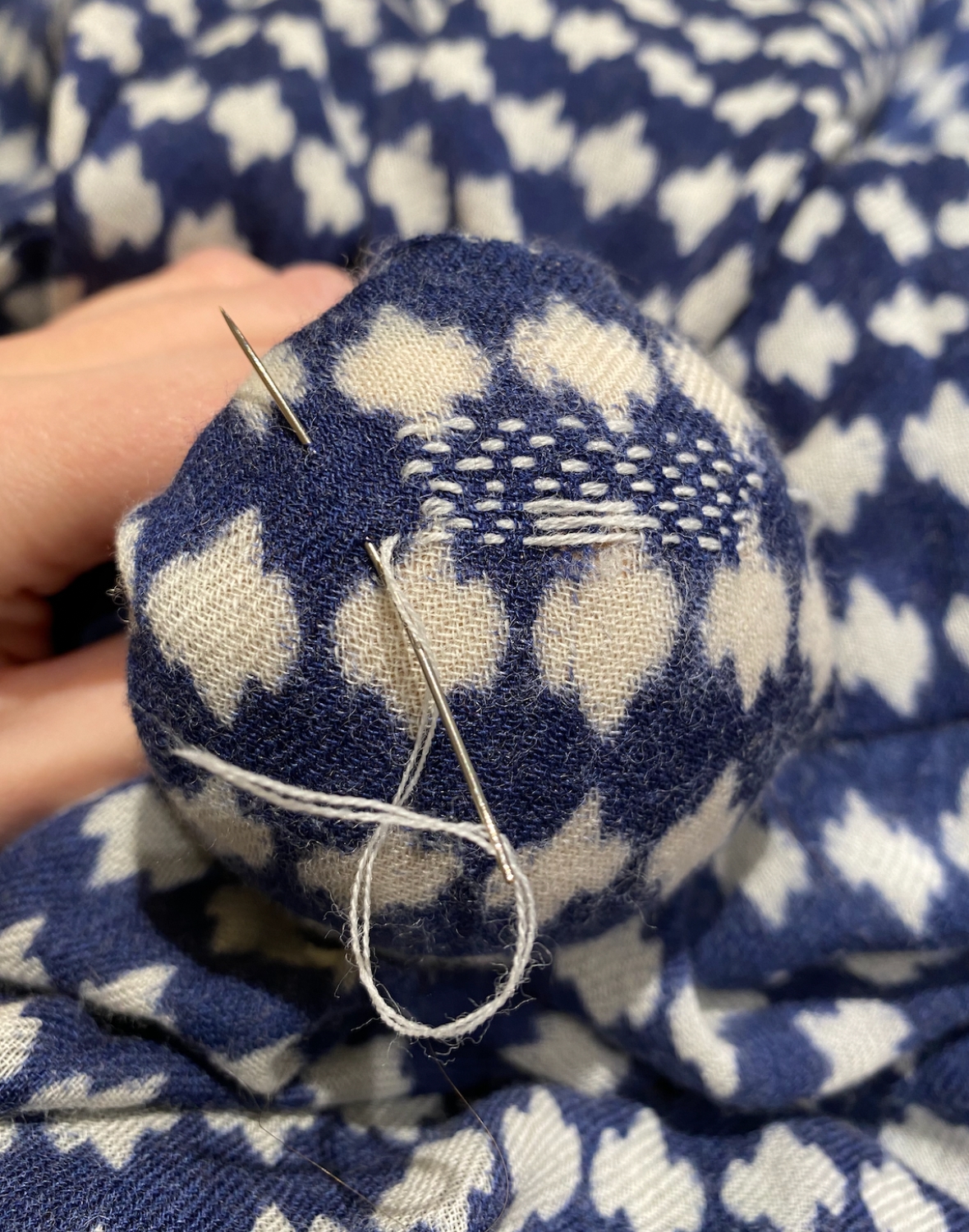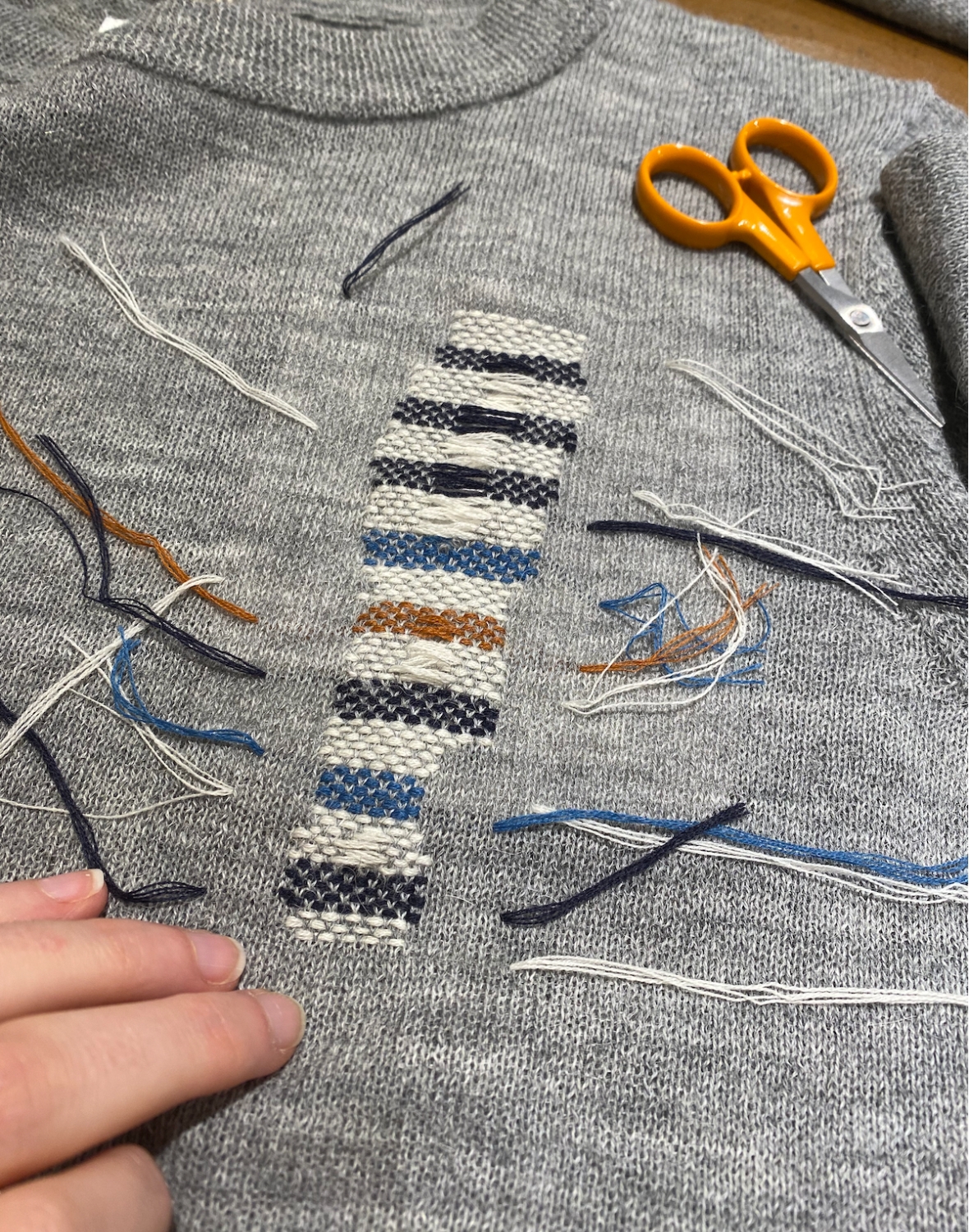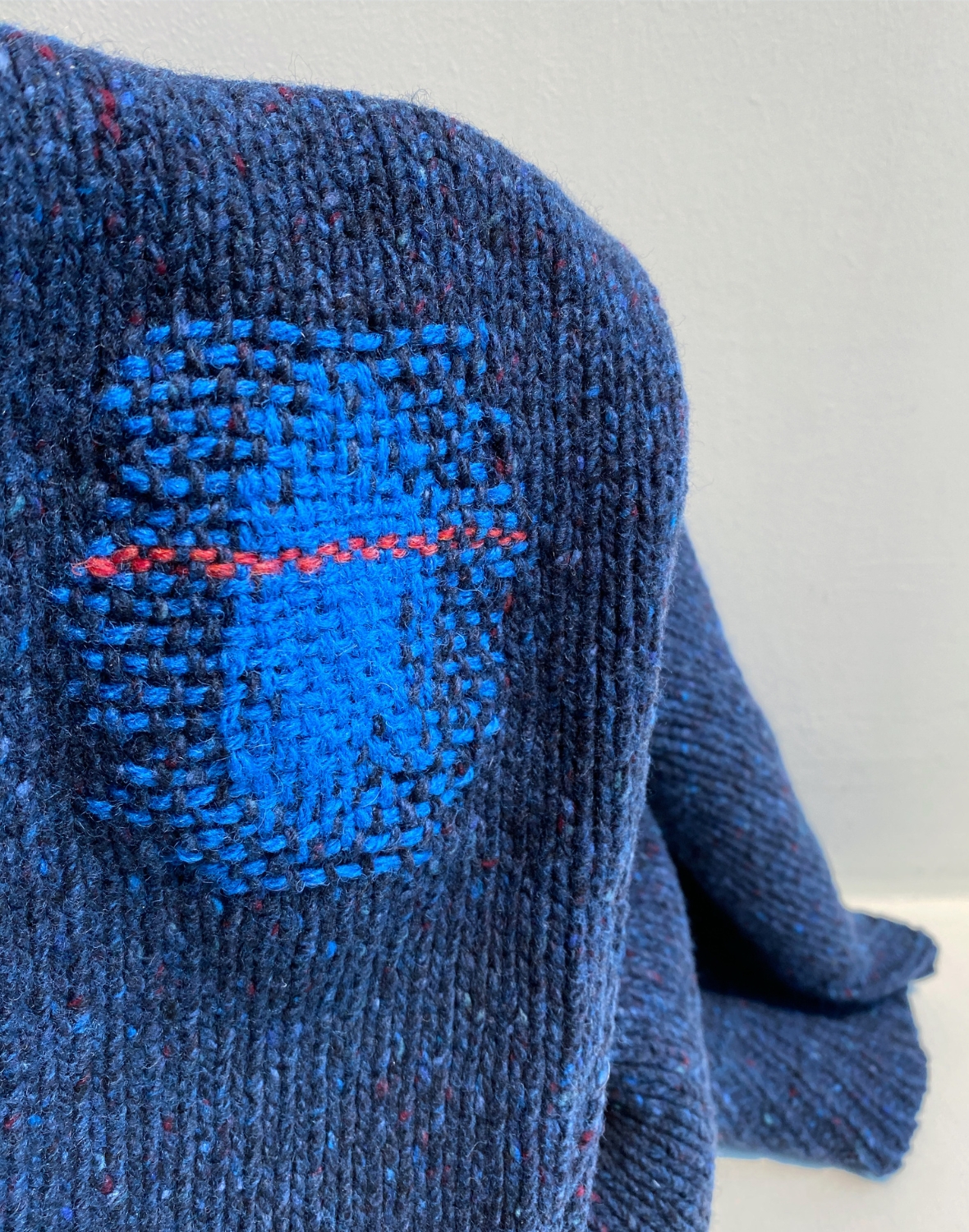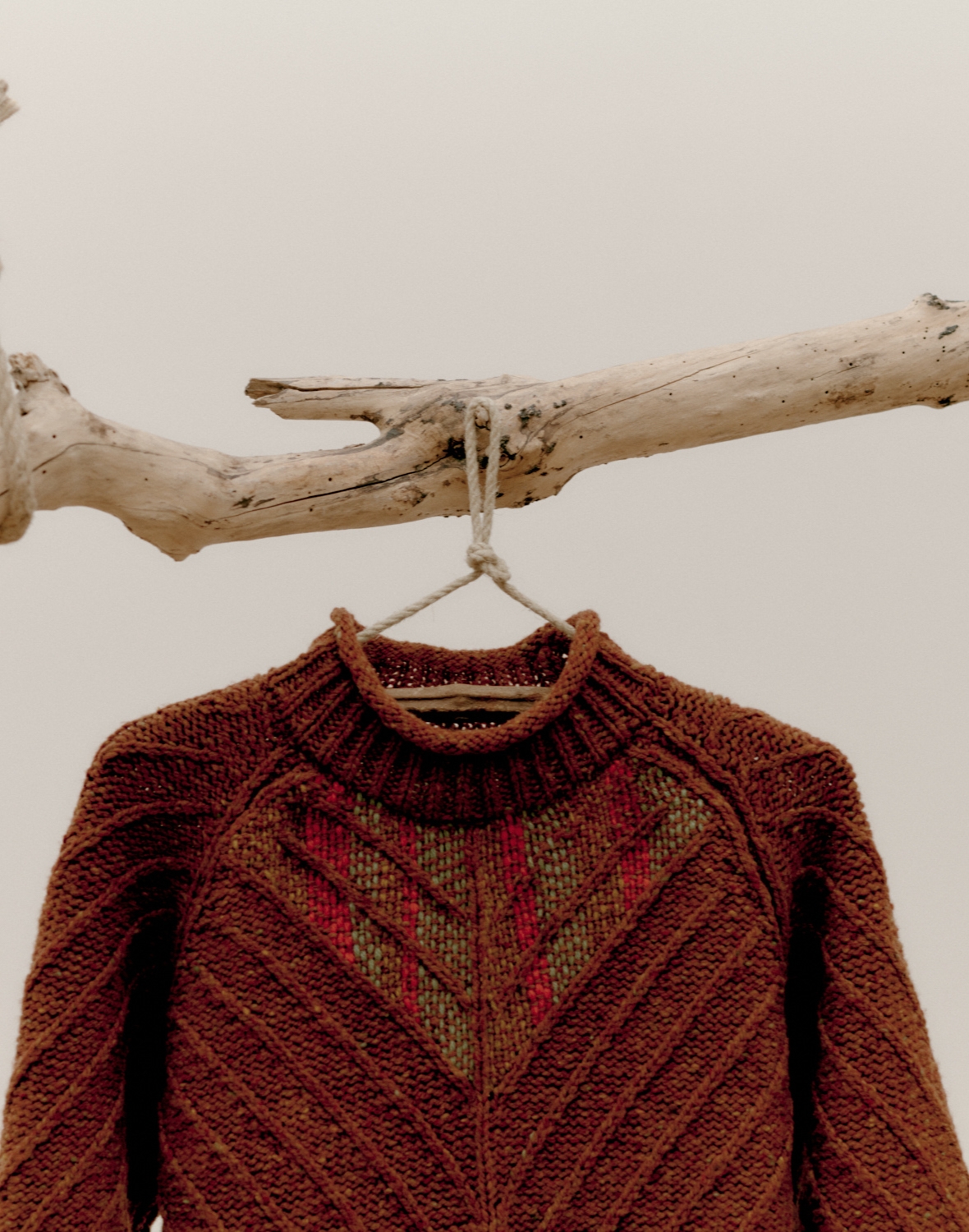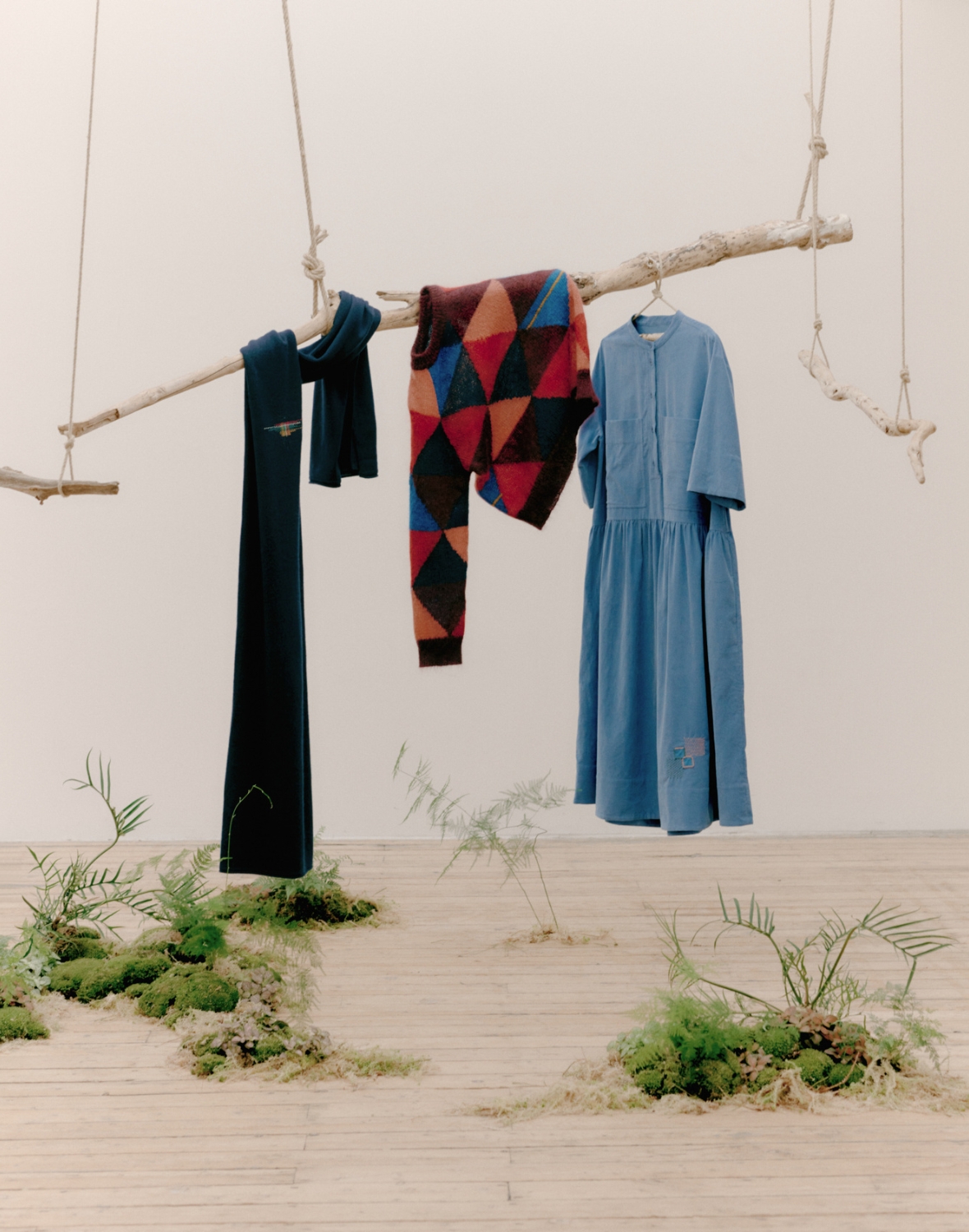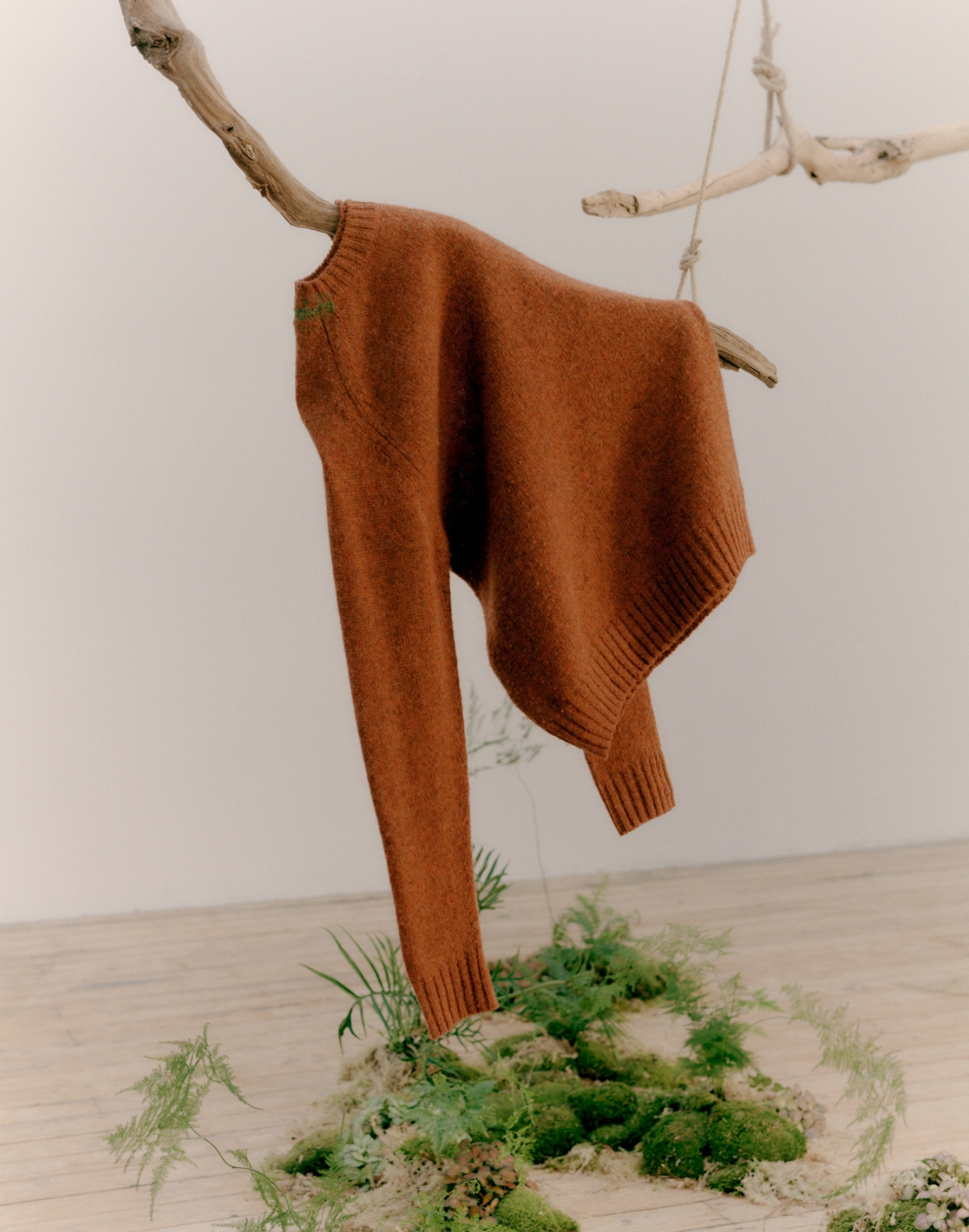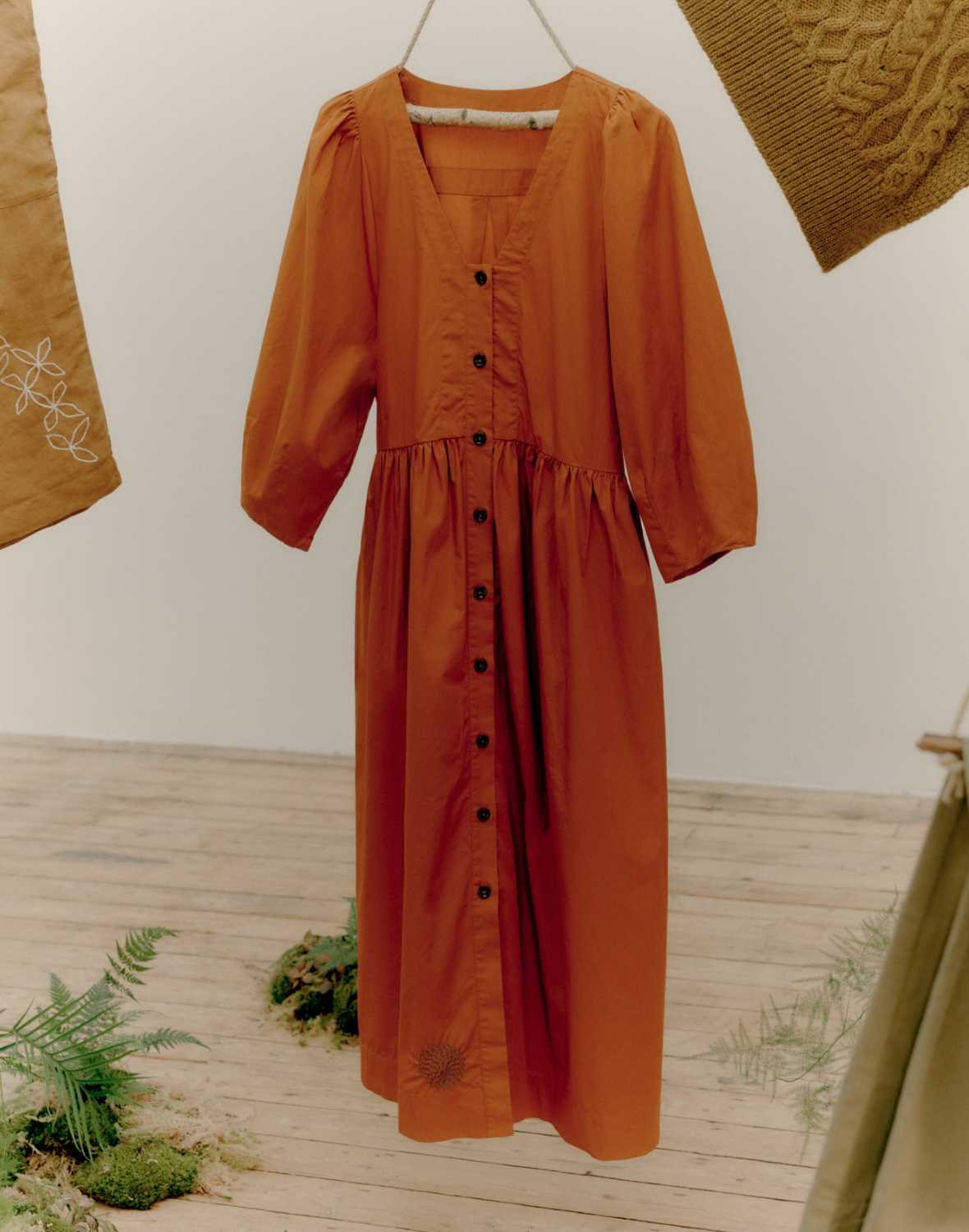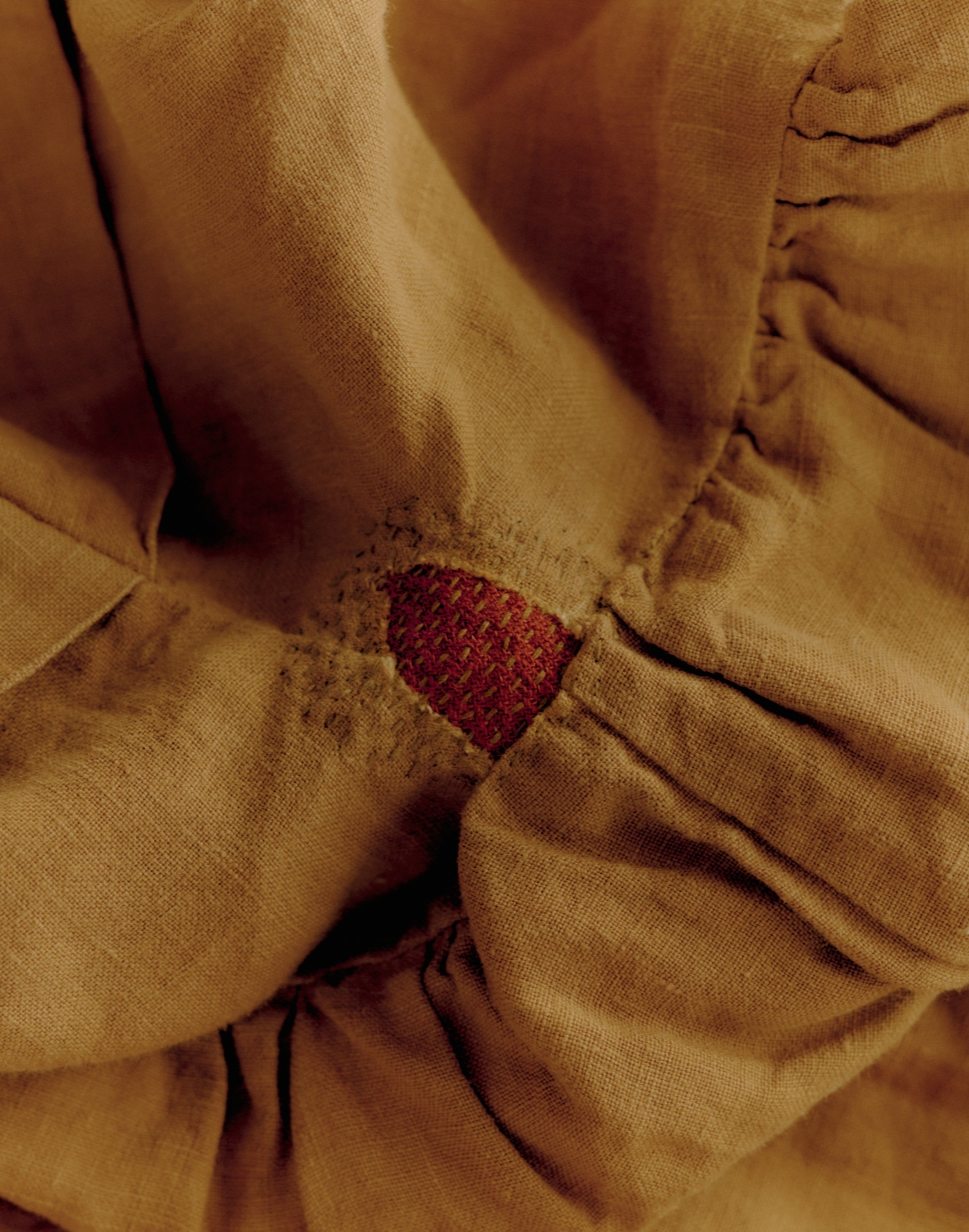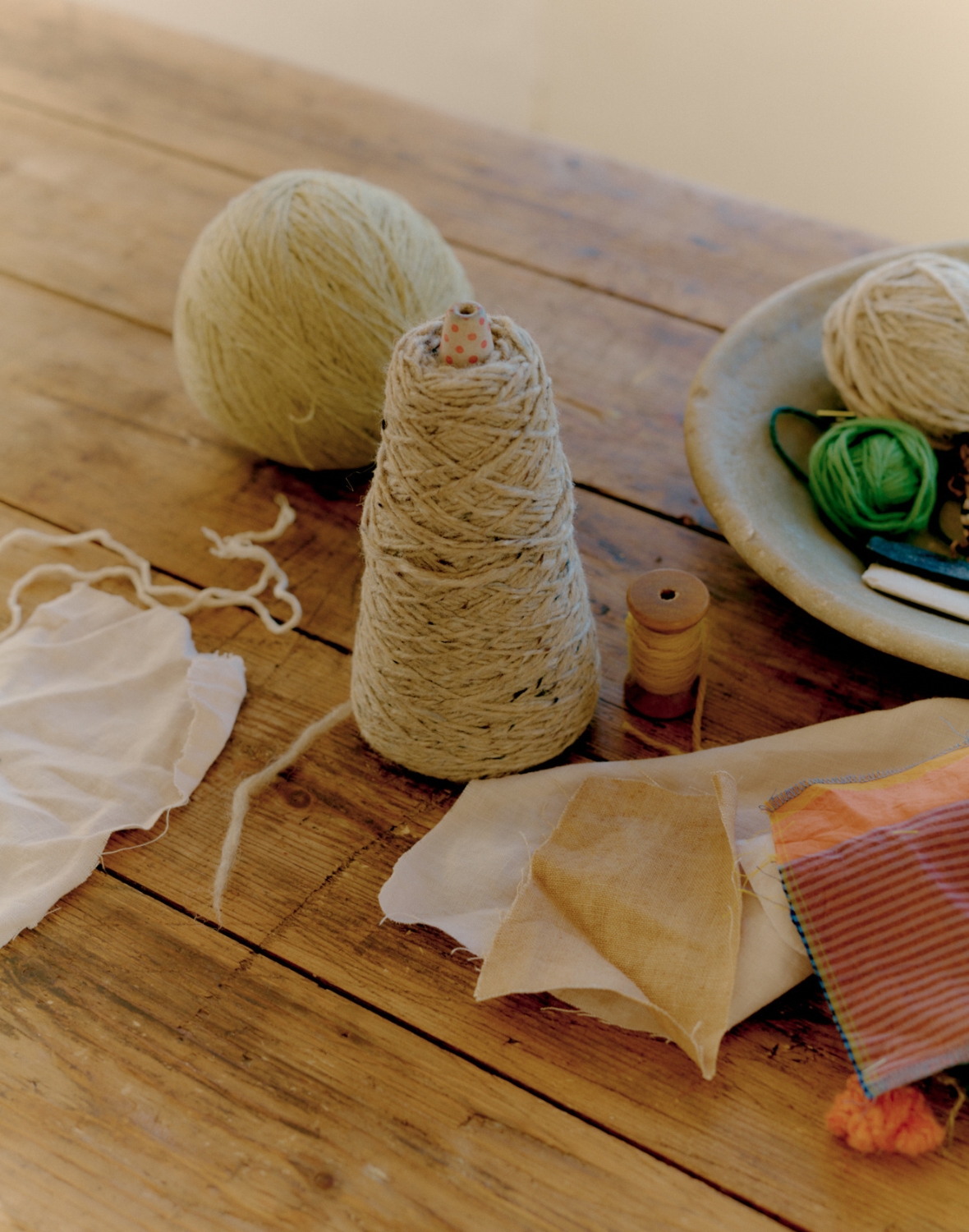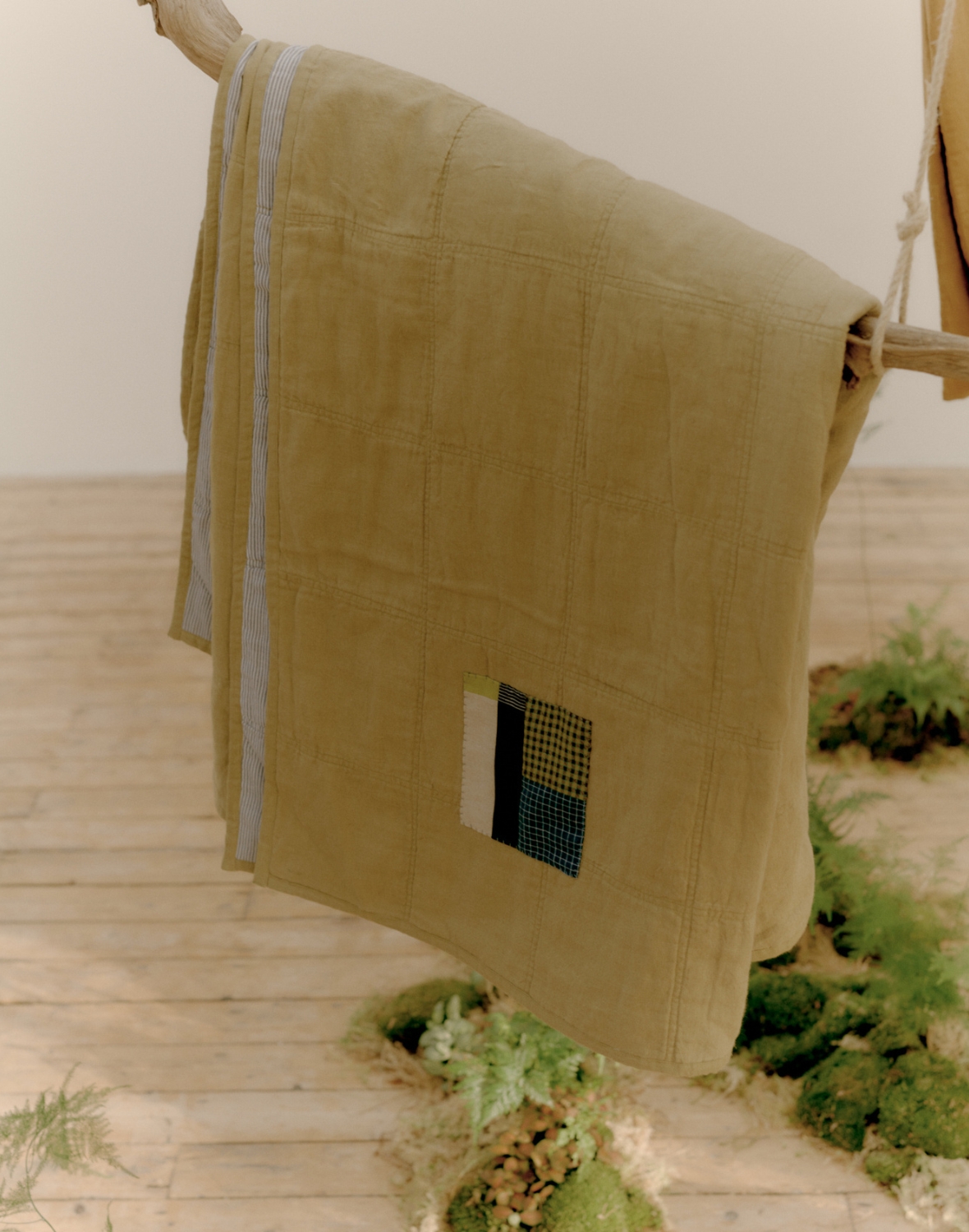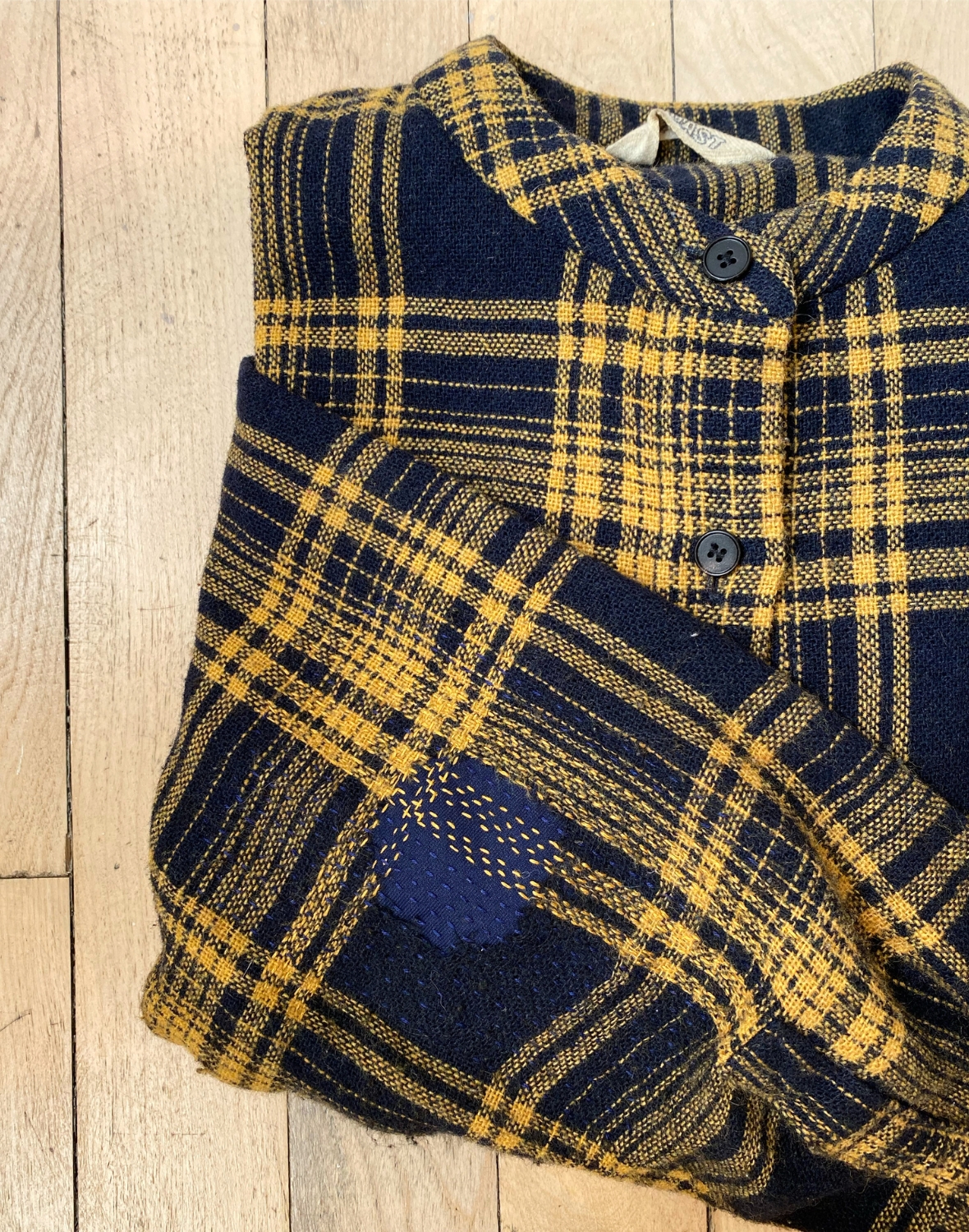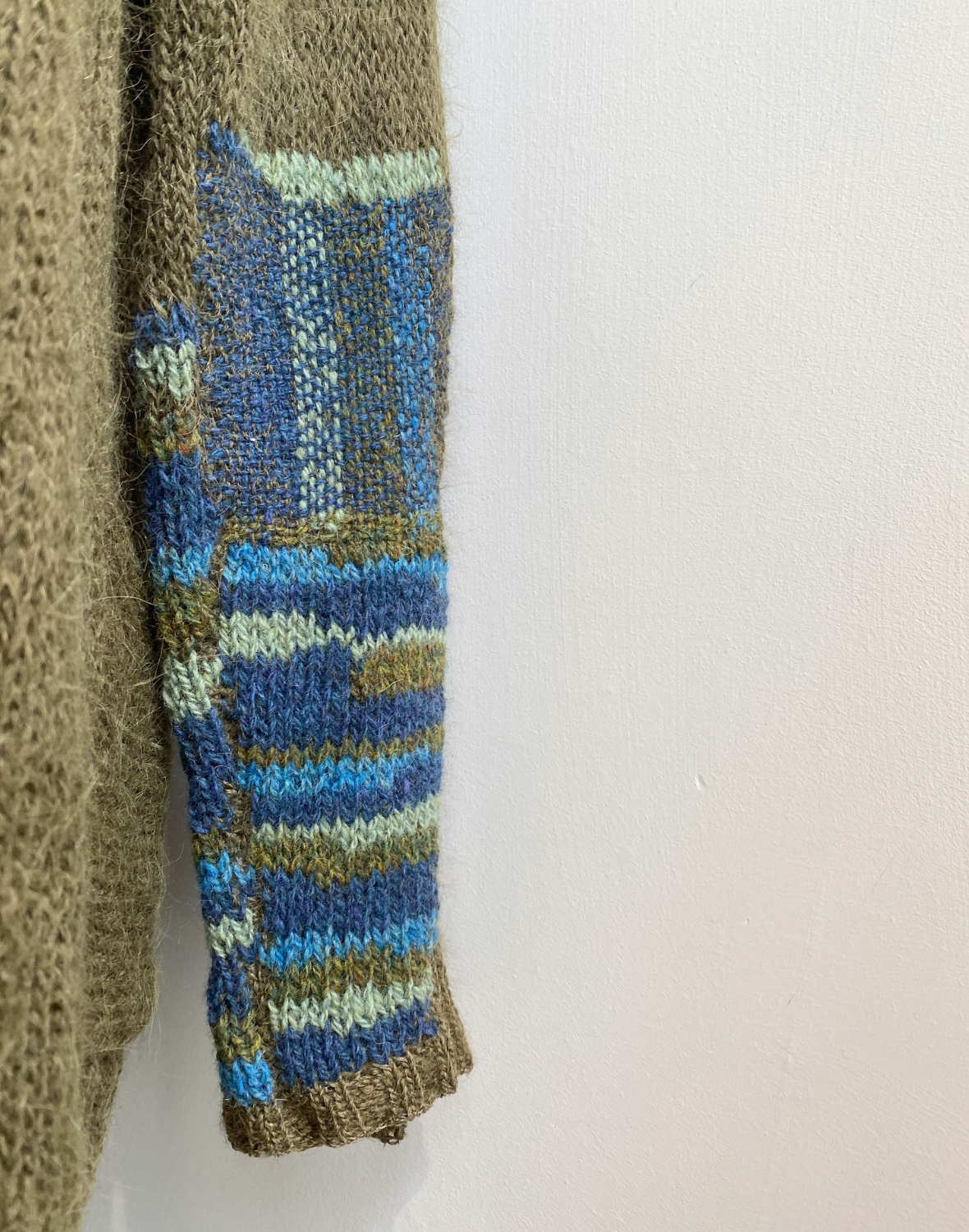 TOAST Launches Collection of Creatively Repaired Garments + Home Accessories
1/27 Photos
2/27 Photos
3/27 Photos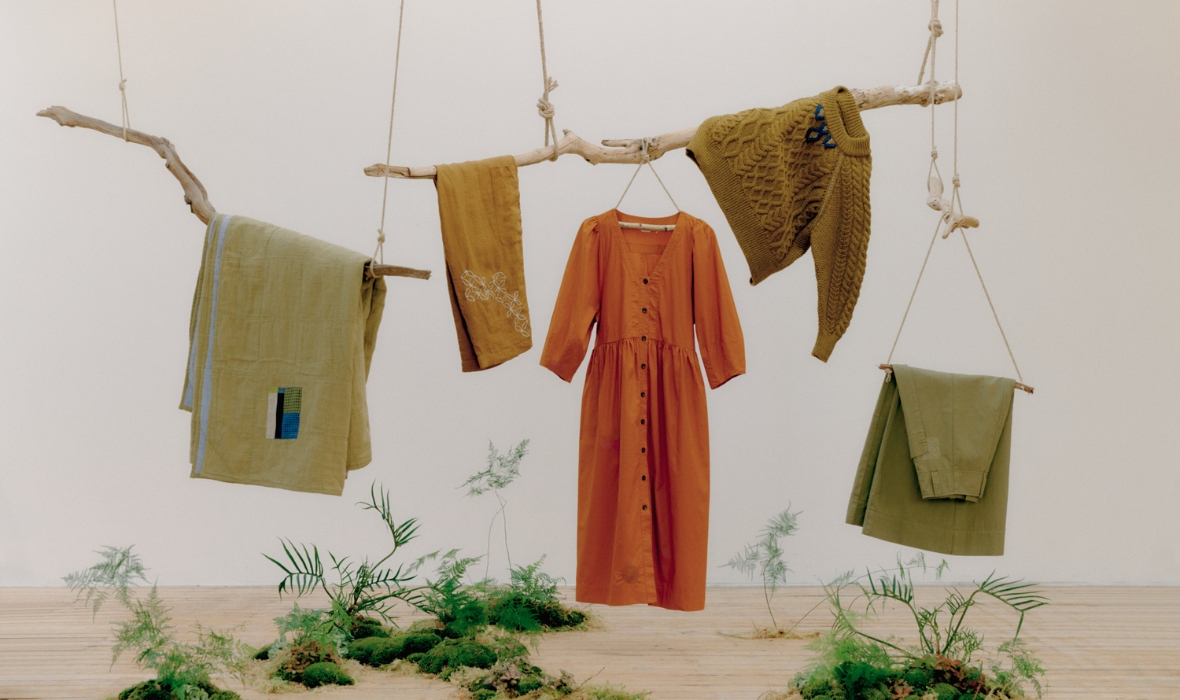 4/27 Photos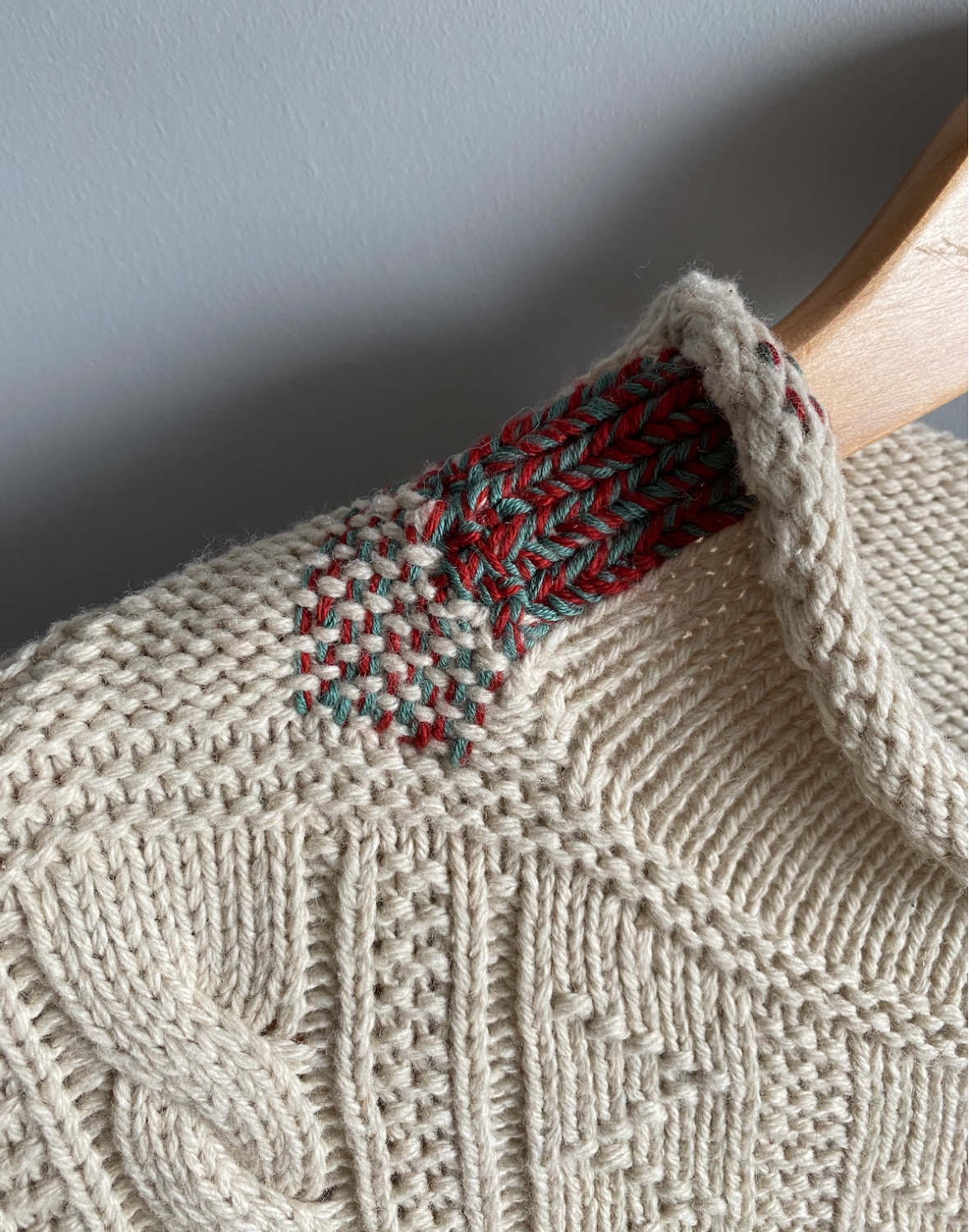 5/27 Photos
6/27 Photos
7/27 Photos
8/27 Photos
9/27 Photos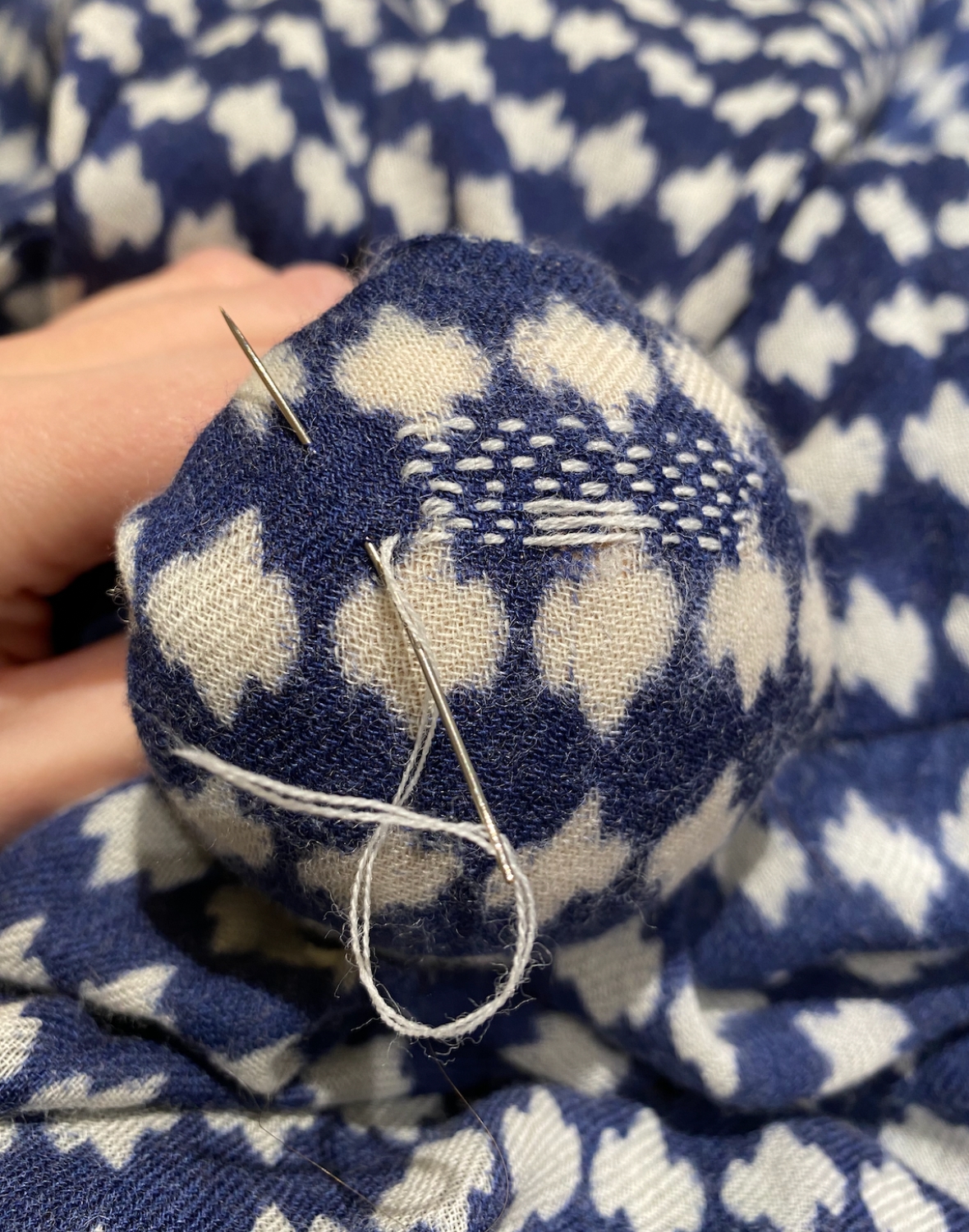 10/27 Photos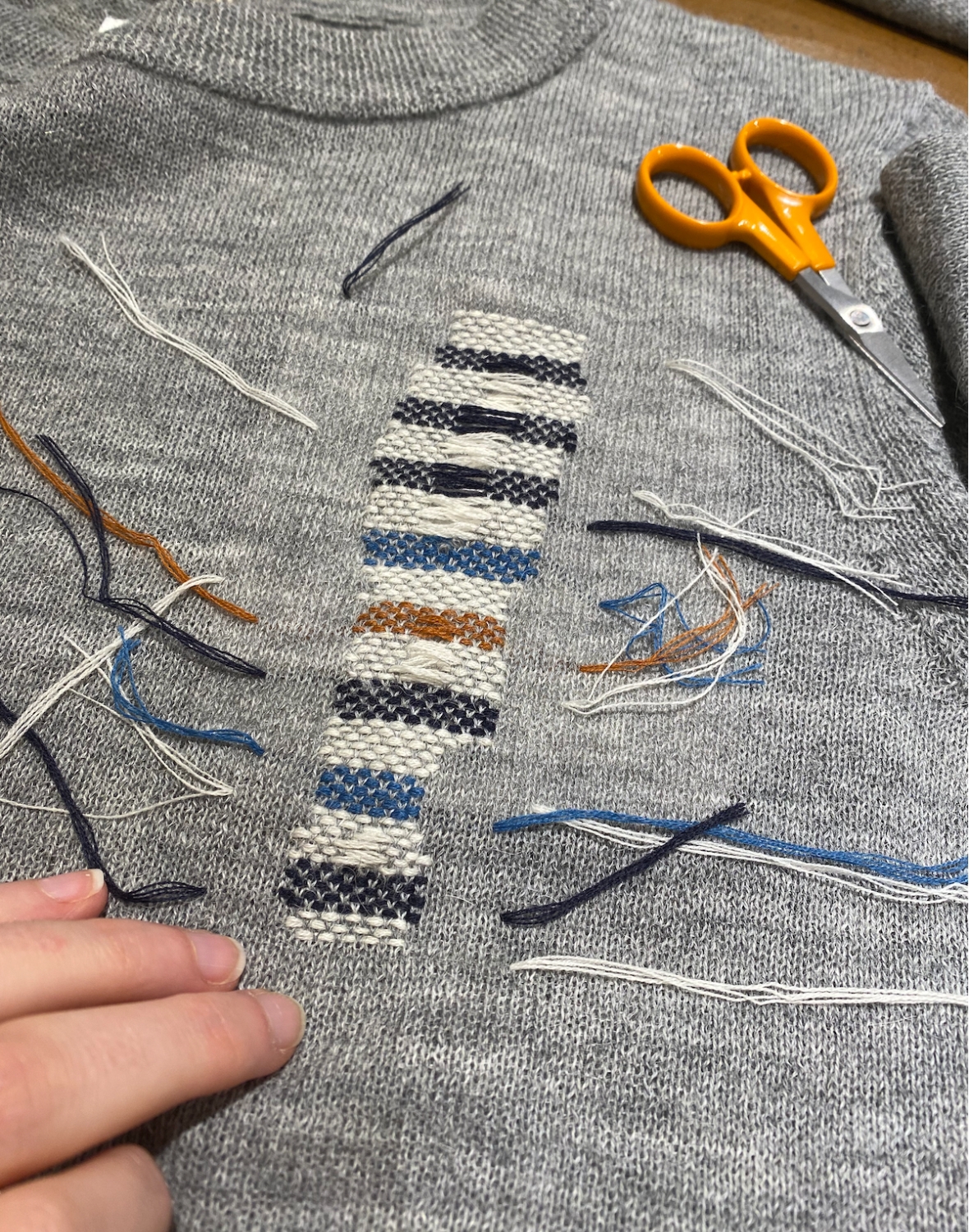 11/27 Photos
12/27 Photos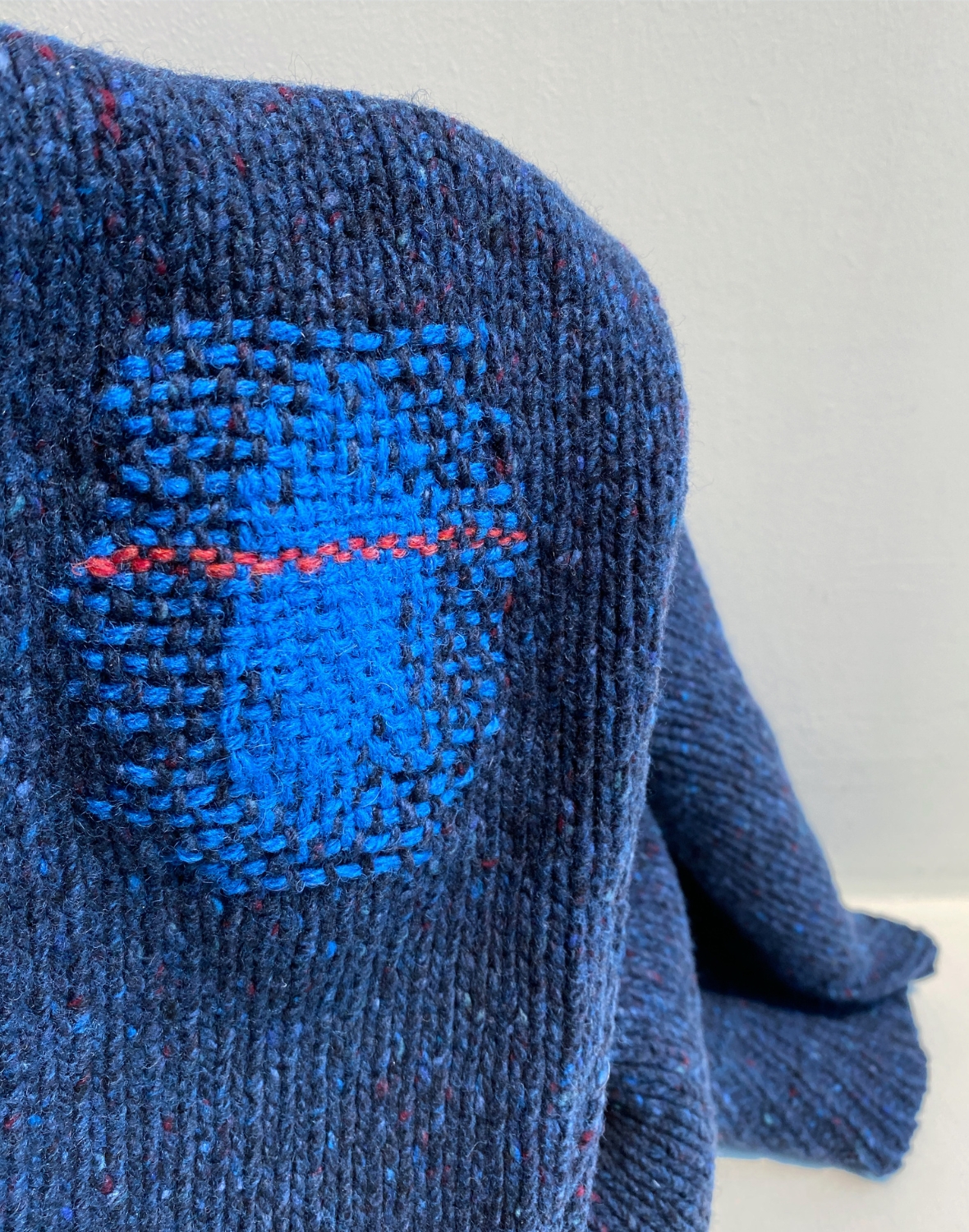 13/27 Photos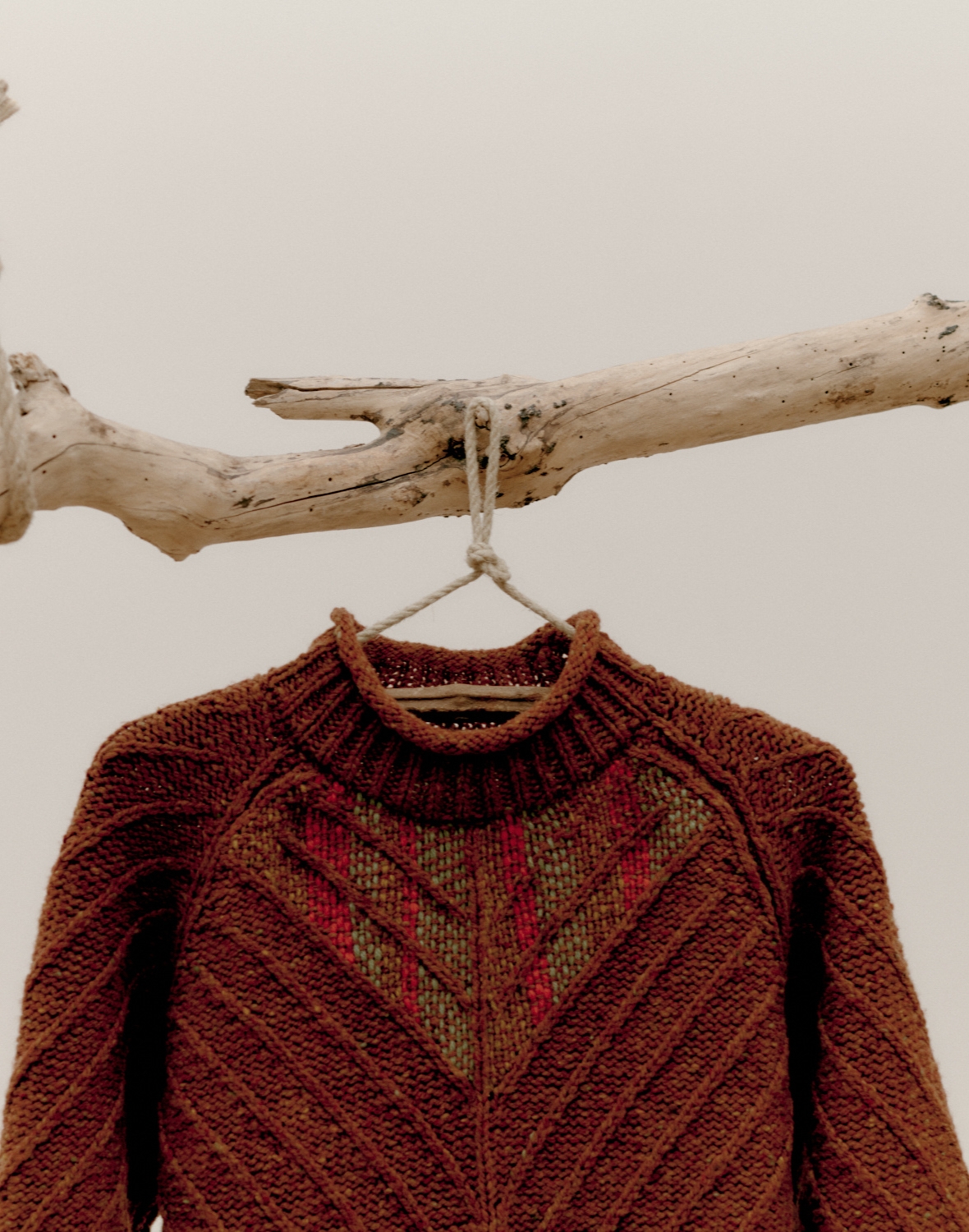 14/27 Photos
15/27 Photos
16/27 Photos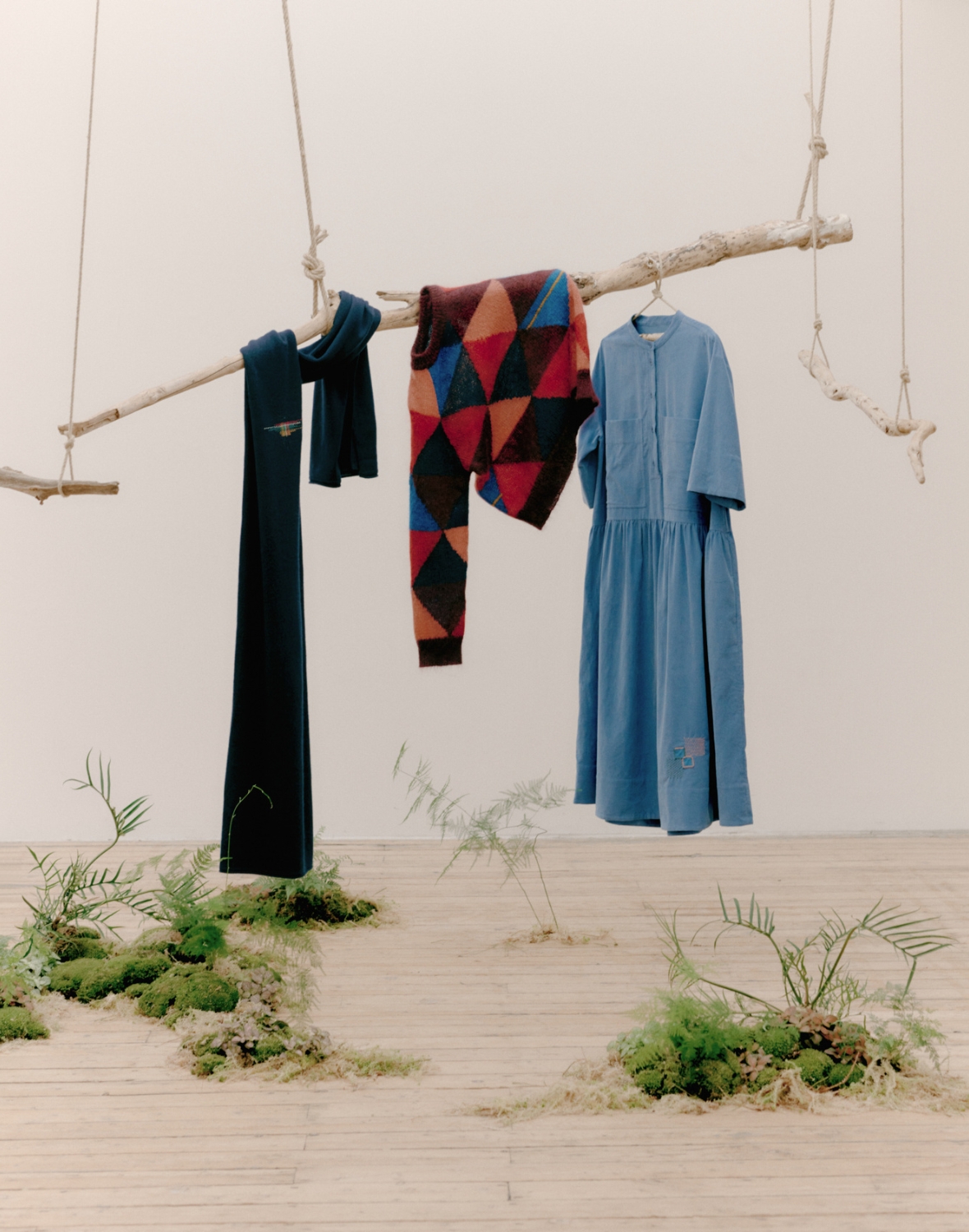 17/27 Photos
18/27 Photos
19/27 Photos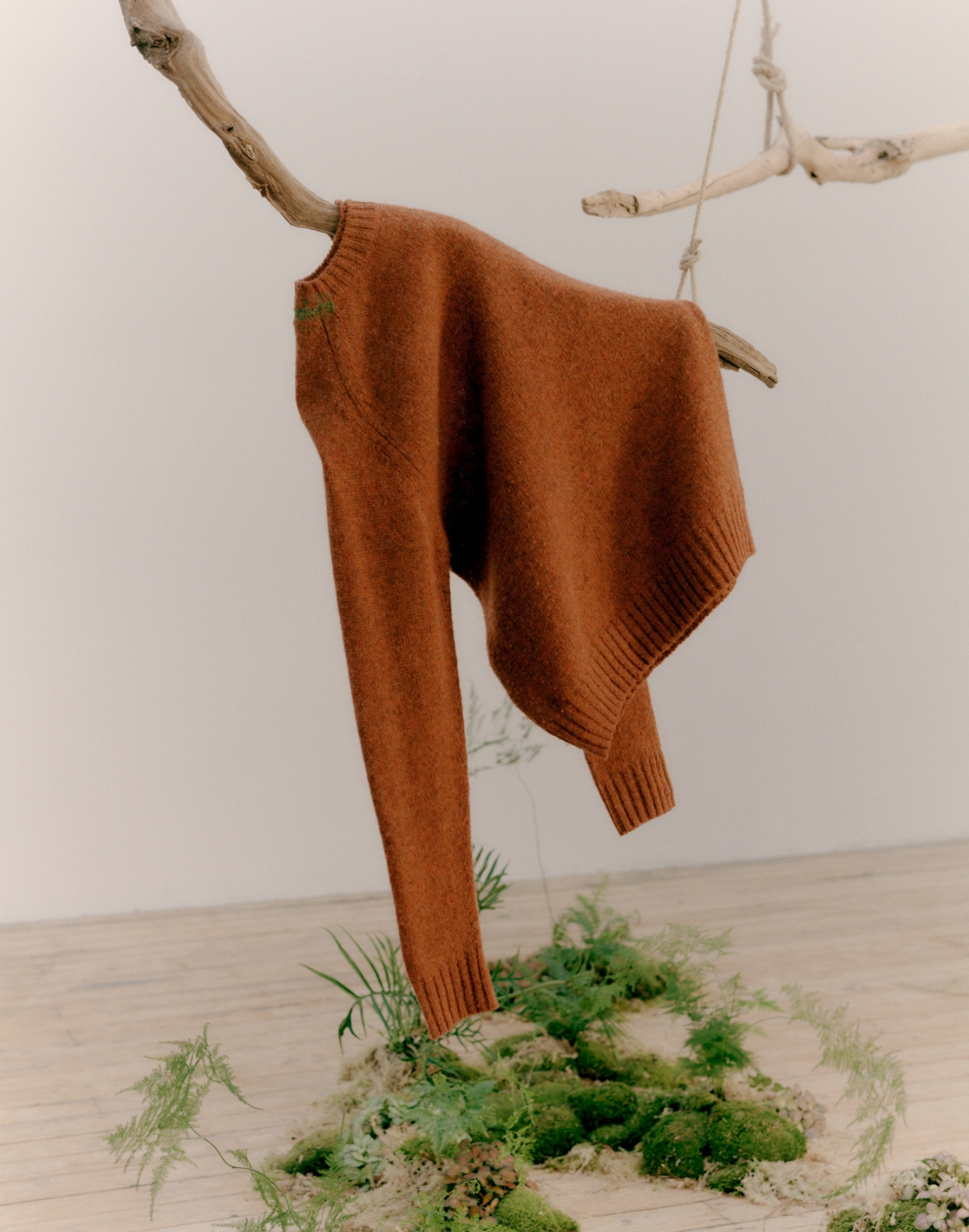 20/27 Photos
21/27 Photos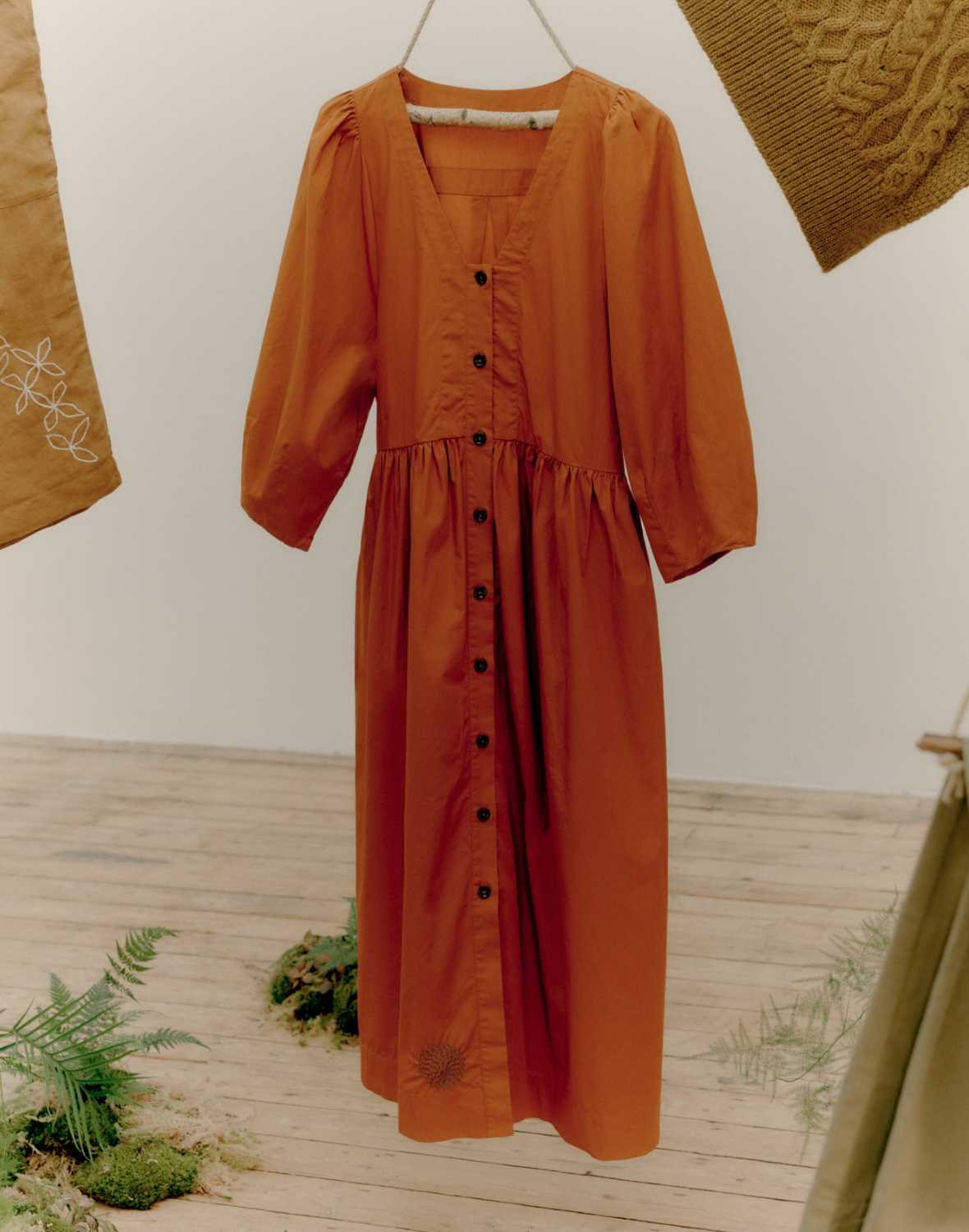 22/27 Photos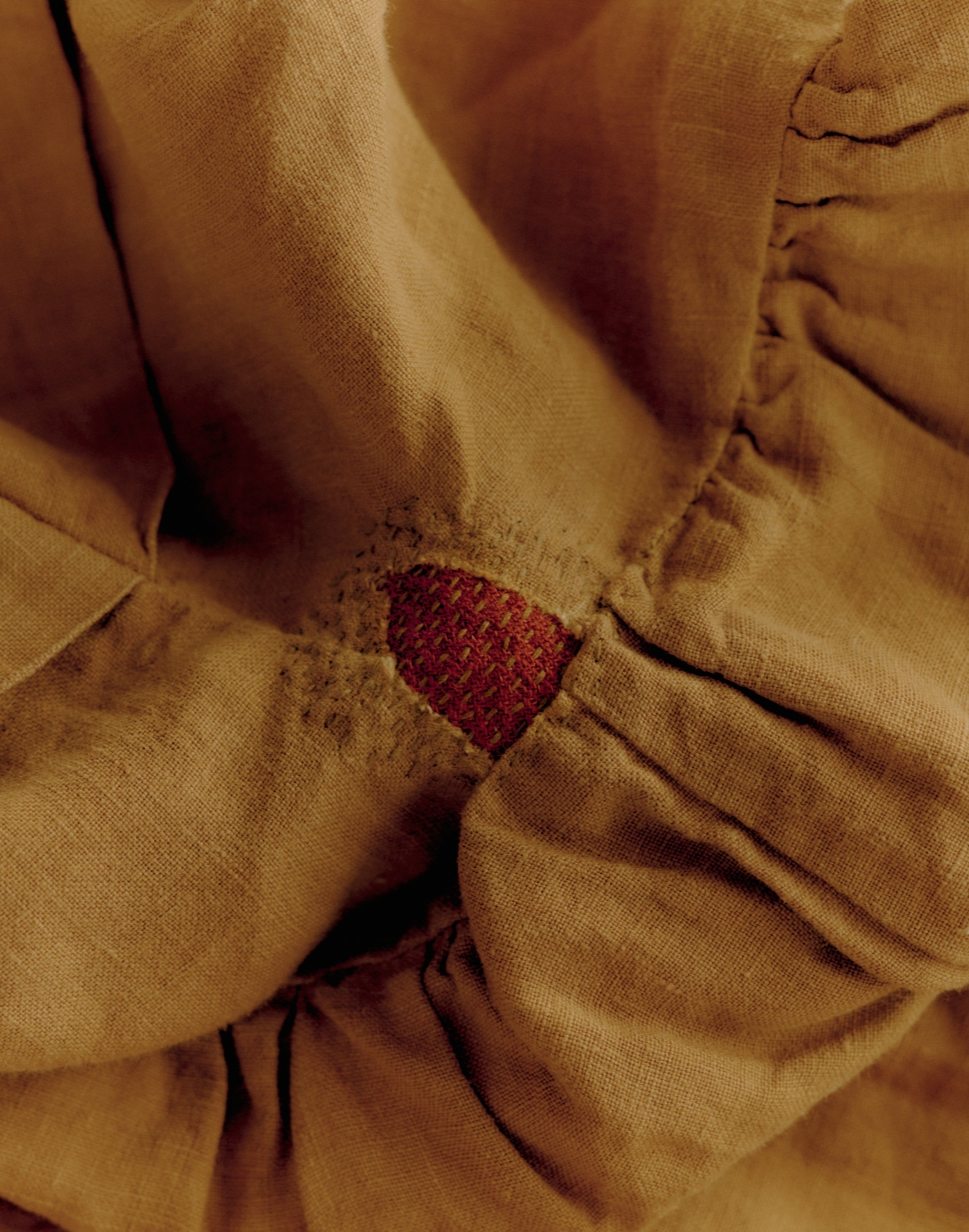 23/27 Photos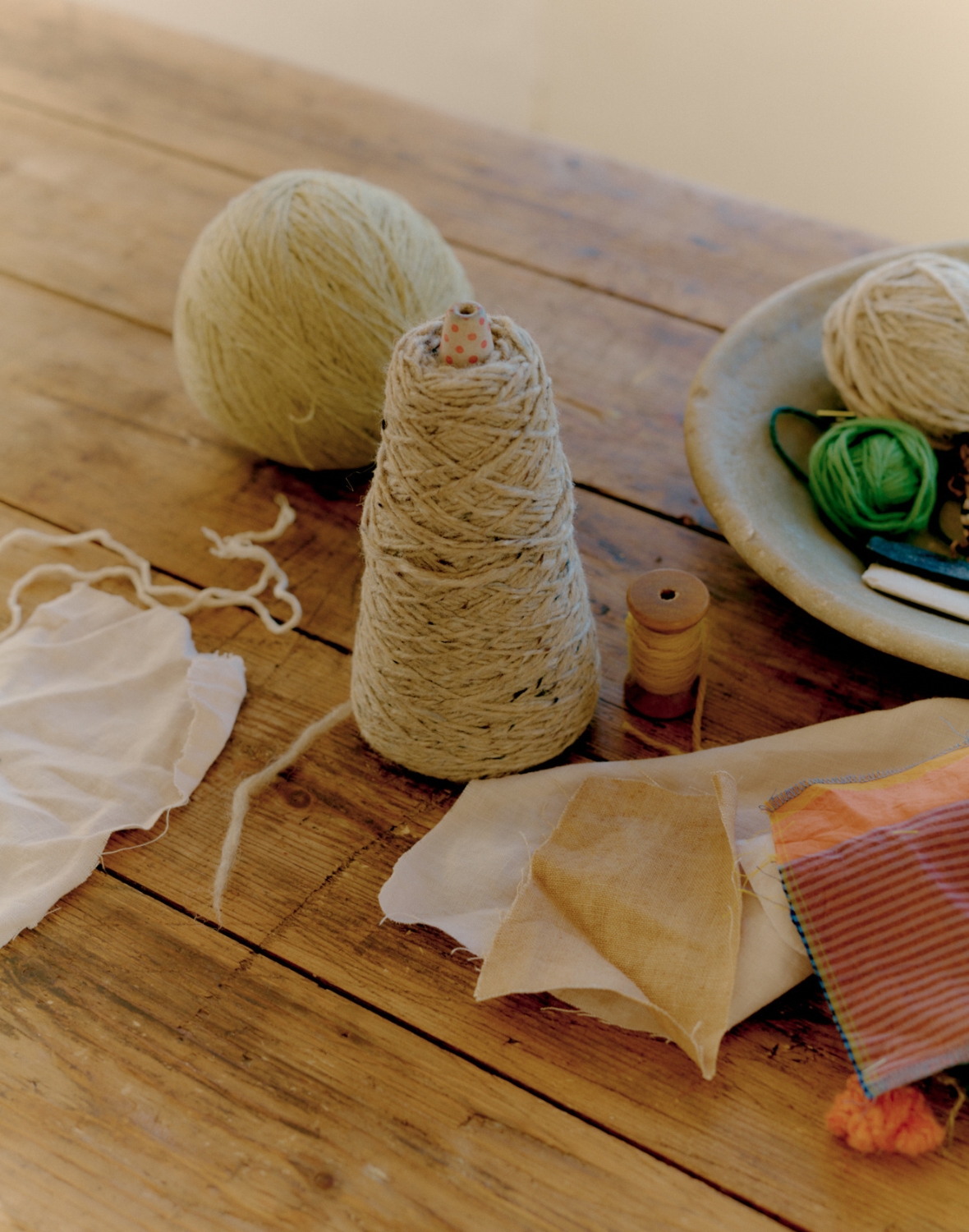 24/27 Photos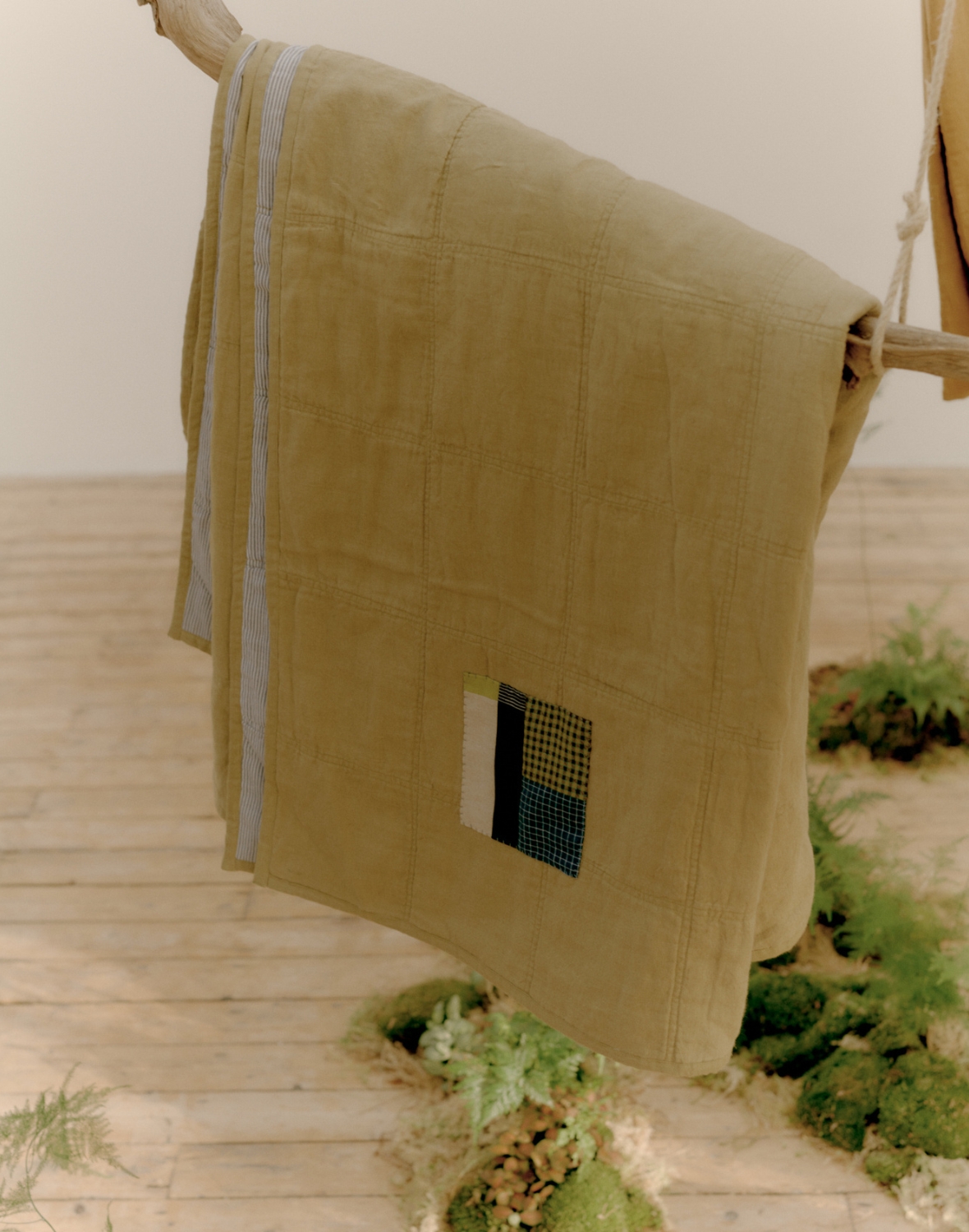 25/27 Photos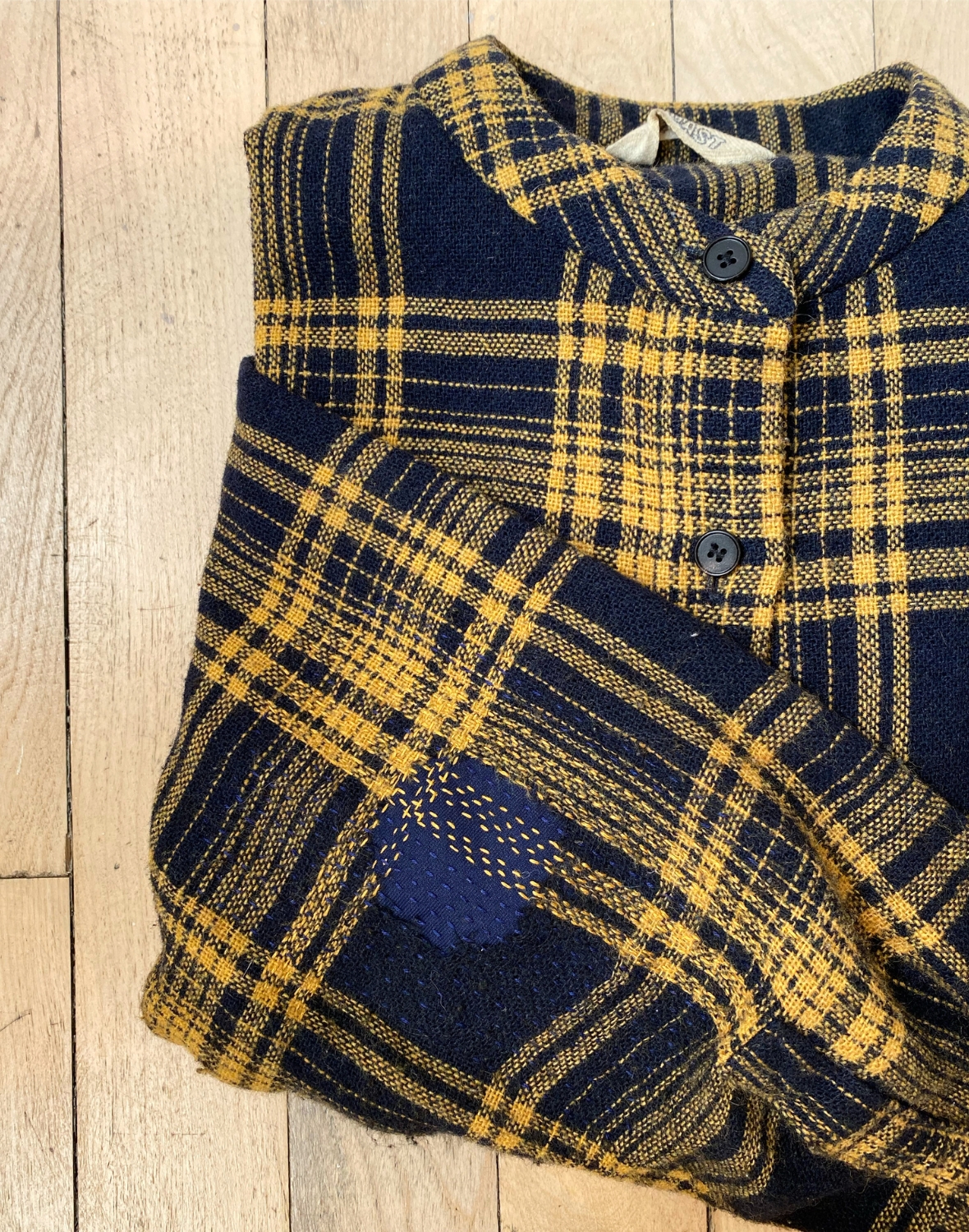 26/27 Photos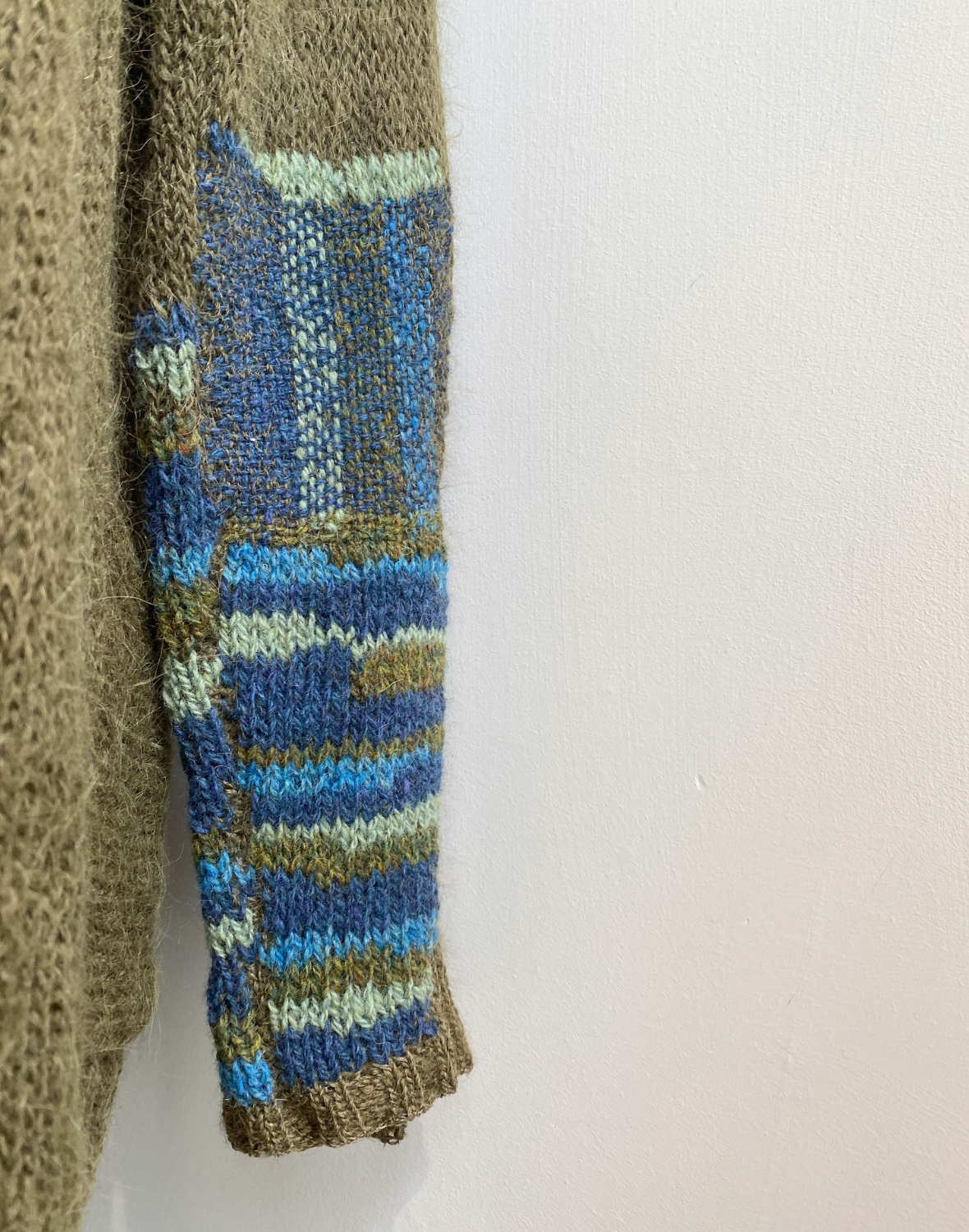 27/27 Photos
British brand TOAST is leading the way in bringing repair culture into clothing, homewares, and accessories and now employs as many repair specialists (six) as designers. As well as offering a repair service for customers (3,579 mends and counting), the brand has recently launched TOAST Renewed – a collection of creatively repaired pieces. Design Milk spoke to one the very first members of the repair team, Emily Mae Martin, to find out more.
Tell me about your childhood, education, and background and how you first became interested in repair.
I was always a creative child. From a young age, I was drawing and painting, acting, dancing, and singing. Sewing was a much later addition to these hobbies – apart from learning to hand stitch my name tags into school uniforms, I wasn't doing a lot of sewing at all.
I grew up in a working-class town in the early years of fast fashion and that meant there was a stigma associated with wearing old looking and/or repaired clothes. My parents encouraged us to look clean and presentable (I was never allowed white clothes as a messy child!), to balance out the fact that our clothes were cheap – kids would get picked on if they had unbranded clothing, never mind if it was patched together. I never thought about it much at the time, but I look back and think what a huge and interesting change this has been in my lifetime.
I completed my art foundation in my hometown and focused on costume design (combining my love of clothing and acting), I then moved to Musselburgh and studied costume design for the first semester, but decided it wasn't for me, mostly due to the technical aspects of garment construction. I reapplied for more creatively open textile courses and began studying at Edinburgh College of Art the following September. I completed both my undergraduate and postgraduate degrees in textiles there, with my postgrad being the gateway to my interest in repair.
My master's was all about sustainable fashion, mostly looking at new production methods using natural dyes, patchwork, and bespoke clothing. Mending often popped up in my research but I didn't get much time to explore it during my studies as I was making things from scratch. I took some time in between my master's years to teach myself a little and mend some items of my own, and I actually wore the first sweater I had mended at my degree show opening night.
What appeals to you about repairing existing objects versus creating something new?
The initial appeal of repair was from a sustainability angle – extending the life of a garment rather than discarding and buying new. Over time, my appreciation of repair has grown. As a maker and someone who loves clothing and textiles, it's amazing to see a garment constantly evolving. It becomes more than an inanimate object, it is part of someone's everyday life and holds within it human-made marks.
From a creative perspective, I am often overwhelmed when making something new, the endless options, and the pressure for it to be worthy of existing and not taking from our precious resources will do that! So working with existing items not only eliminates that guilt but also means that there's something to respond to and be inspired by. I often include elements of the original garment into my repairs as I love how it looks.
I find that mending as a process is such an act of deliberate care that it can be healing for the garment and for yourself. It allows you to focus on one thing with minimal equipment, which is helpful for someone as easily distracted as me. This reduction of stimulus is great for my – and many people's – anxiety, which is very different when creating something new, with ideas flying around everywhere.
There are many words for repair with slight nuances in their meaning – mending, fixing, hacking, restoring, repurposing… which do you prefer in relation to your work and why?
I either use the terms mending or repair as their meaning is quite broad, then expand the details from there adding terms such as visible or invisible, woven or Swiss darning, etc. I also feel like they are the most relatable terms that are also used outside of the textile world. "On the mend" and "mend a broken heart" – phrases like these already relate to a slow process of recovery and care, and that's absolutely how I feel about mending clothes too. There's also the suggestion that the end result could be any of the following – it may not be as it was before, but it may even be better, or you can just "get back to your old self." The comfort and hope in gaining something back that you thought was lost is quite powerful.
How would you describe TOAST Renewed – the collection of repaired garments recently launched by the brand, that you have been very involved in?
TOAST Renewed is a collection of previously damaged and/or faulty stock that has been creatively repaired by the team of six repair specialists working for TOAST.
Connecting back to the previous question, I would use different mending terms for the TOAST Renewed project. I mean I think the project title says a lot – to renew these pieces; to revitalize them is absolutely the goal. With customer repairs, it's down to what is right for that particular customer and their lifestyle, whereas the Renewed pieces have to have a broader appeal and excitement to them. Without an already established personal connection, we have the opportunity to repair unused, but damaged stock and create a feature worthy of someone's investment.
There's definitely more design thinking that goes into these pieces, and I often use the TOAST current collections as inspiration for the items I work on.
What is the inspiration behind it – where did the idea come from?
Our TOAST Renewed collection extends our long-standing approach to cherishing materials and honoring the hands that make our pieces. It is the most recent addition to TOAST Circle, a space for us to foster longevity, celebrate the art of repair, and connect with our community over treasured pieces.
With each one-of-a-kind item, we demonstrate how mending can give clothing and soft textiles a new lease of life. We hope to shift perspectives that tears, holes, and other flaws diminish the beauty of well-crafted pieces. By renewing instead of replacing, we get to cherish items for a lifetime.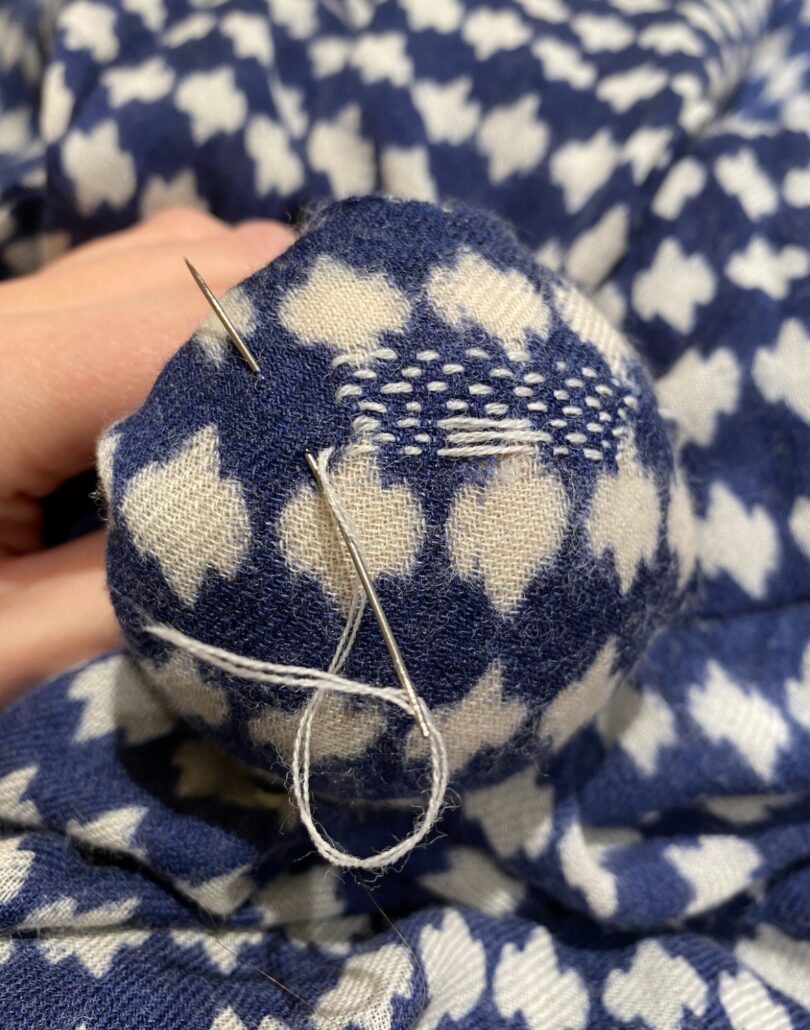 Which repair techniques are you using and why?
I mostly use woven and Swiss darning, and sashiko-inspired patch repairs as that is what most of our garments call for. A handful of times I have used embroidery – mostly when covering stains, pen marks, etc.
There are multiple factors that go into which technique to use where, the two types of darning mentioned are typically used for knitwear repairs, but you can use woven darning on almost anything. I tend to darn the most as I love the process, and I'm a big fan of woven fabric but have never been able to weave on a large scale. It's great to be able to be playful with color like that on a small scale.
A patch repair with reinforcement stitching is mostly used to repair holes or tears, especially when the surrounding fabric is wearing thin too. More recently I have taken to using simple patch repairs with whip-stitched edges as I love the look of these, especially on our workwear items.
How did you learn the techniques you use in your work?
I've been doing a lot of hand stitching, embroidery, and quilting in my textile work for a few years now, so just a few visuals online allowed me to pick up patch repair techniques quite quickly. For the darning side of things, I did a few online workshops and did a fair bit of research too. That all feels like a long time ago now though and I have developed these skills immeasurably while working at TOAST. I've been working in the repair specialist role for around two and a half years now, I'm working on approximately 9–15 items a week, so it's almost become second nature to me – it feels very intuitive.
Having said that, I am definitely still learning all the time, and it's exciting to get something challenging, whether it is working with delicate fabric, damage in a tricky area of the garment, or really anything new! Also, the online community of menders is endlessly inspiring and I see new tips and tricks and approaches to repair all the time.
How do your repairs change the function or story of the object?
I feel like with customer repairs it's varied whether the function changes or not, plus we don't always get to hear about the garment's life once it is back with the wearer. I do find that most people are excited to just be able to wear the garment again without fear of further damage. There is such joy and relief in customers who can get an item repaired that they have become very connected to. It seems that often people don't truly notice the value in some of their clothes until they might not get to wear them again.
One definite function change I do remember is that I had to do a very large patch repair on the seat of some beautiful silk trousers, which turned out to have been damaged by the owner wearing them to cycle in! I did advise her to maybe not do that in the future and use them for less active pursuits!
How visible or invisible is the repair and why is that important?
For the Renewed collection all items are repaired visibly in order to celebrate the craft of repair and allow customers to purchase a unique item. Having a repair be visible embraces aging, change, and imperfection, and this message imbued in something worn so close to the body can be a powerful one.
Practically I think that having a repair already visible on a garment will encourage future repairs or will at least make them less daunting. The pieces in the collection also provide a great resource for inspiration for our customers, especially those who are new to visible repairs and aren't always sure what they're asking for.
Having said that, the option for our customers to have invisible, or at least discreet, repairs is also important. Not everyone enjoys the aesthetic of repair work, and it isn't always suitable for the garment and how or where it is worn. For example, clothes worn in corporate professional settings provide this challenge.
How have people reacted to this project or body of work?
It seems to have been very positive from the feedback I've heard and the items are selling well too. I've had a few customers who are seeing visible mending like this for the first time and are then really encouraged to use our repair service.
How do you feel opinions towards mending and repair are changing?
People definitely seem to be embracing it more as an option for them, whereas previously they just saw it as something their parents or grandparents did. I feel like the wartime connection of the "make do and mend" era is slowly dissolving and people are seeing how it can be applied in our modern wardrobes. It is increasingly being seen as a viable way to add newness and individuality to their clothing without investing in a whole new garment. I would say this is largely thanks to the growing bunch of incredible repairers out there that have such a variety of styles and great craftsmanship. It does seem to be creeping away from something shameful and into being aspirational.
Working at TOAST in this role over the past few years, I have seen the popularity of the repair service grow and grow. To then see other larger brands begin to offer a similar service is incredible. It feels as though it is slowly developing into something that is part and parcel of the consumer experience – hopefully anyway!
What do you think the future holds for repair?
Hopefully just more of it. I always say "the more the merrier" when it comes to repairers – there's plenty more to textiles to be mended (even just in my personal pile!). It would be great to see basic sewing and repair skills being taught to younger people, both for the planet and for themselves. Most people I've had the pleasure to teach have spoken of how relaxing and meditative mending is, and how empowering and rewarding it can be. No one loses in the art of repair, and an "art" it is. I hope that more people come to learn this in years to come.