'Together Over Time' Showcases Work That Balances Fragility + Robustness
'Together Over Time' Showcases Work That Balances Fragility + Robustness
1/8 Photos
2/8 Photos
3/8 Photos
4/8 Photos
5/8 Photos
6/8 Photos
7/8 Photos
8/8 Photos
Together over time is a debut solo exhibition of works by avant-garde designer Rafael Prieto, the founder and creative director of Savvy Studio, presented at Emma Scully Gallery until June 17th. The exhibition integrates Prieto's distinct design aesthetic with the art of emotive observation, harmoniously bringing together elements of furniture, sculpture, and lighting design.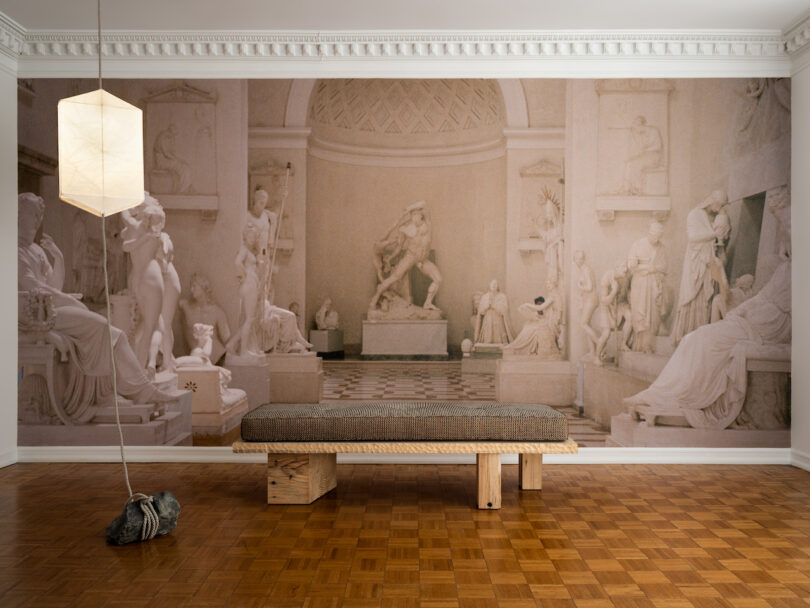 Prieto's eclectic ensemble of creations serves as a testament to his unique vision and his fascination with the inherent beauty found in everyday life. His careful observation of the world around him forms the bedrock of this interconnected display. Employing an array of materials such as wood, glass, stone, and ceramic, the designer subtly articulates an inherent elegance. Each piece strikes a delicate balance between fragility and robustness, mirroring the nuanced interplay of nature's forces. The exhibition layout inside the gallery space is meant to inspire a novel spatial understanding that encourages individual interpretations.
The placement of the works within the gallery creates a novel spatial language open to interpretation by the viewer. According to Prieto, the exhibition is akin to a concrete poem or haiku that encourages audience engagement and connection. Nine works are featured in Together over time, consisting of a coffee table, two side tables, a light, two upholstered stools and a bench, and two sculptures that anchor the exhibition.
As explained by Prieto, "I see this as a concrete poem or haiku – something for others to engage with and feel connected to, as I do." The ceramic inlays used in the tables were made possible with the help of Atelier Lips. The creation of these three pieces was done in close collaboration with Emma Scully Gallery. The crafting process was slow and intensive, involving local craftspeople over a period of six months.
Photography by Joe Kramm.