Is the TORONTO Stool a piece of furniture or a toy to play with? Well, the IN-TENTA and Daniela Seminara designed stool is both. The design, produced by MADE DESIGN, is completely adjustable and the stackable pieces come apart and let your kids assemble and disassemble to their heart's content. Made of waste cork and kid-friendly foam, the components are even recyclable in the end.
The multifunctional piece of furniture is designed to aid kids as they grow, not only by being adjustable to their size, but it helps strengthen their fundamental skills like coordination and movement. Bonus points for sparking their imagination.
The foam and cork discs are easily threaded onto the red cord to assemble any type of stool the kid likes.
Want one? Get your very own via Etsy.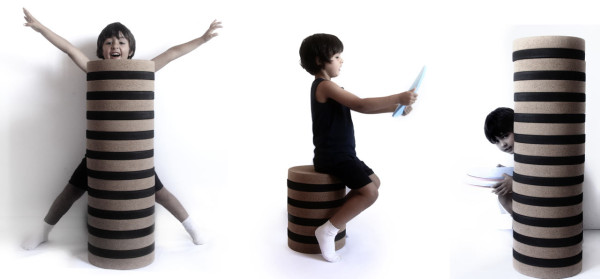 Photos by estudibasic.