Transient is a light installation by the Atlanta, Georgia-based artist Pablo Gnecco. The temporary piece was made from 16 yards of tulle that was strung up in layers from floor to ceiling. A looping video was projected onto the tulle and he used a Kinect (those motion sensor things that you can use with XBOX) to allow passersby to interact with the piece. The result created was a mesmerizing ethereal light show.
Check out the video of the piece being installed and people interacting with it: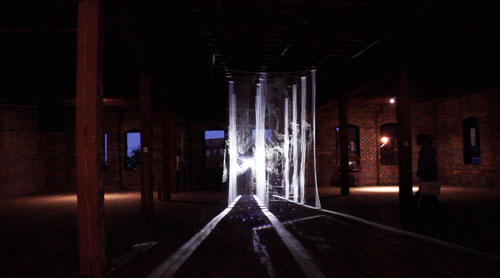 The temporary installation was part of a group exhibition called Tangled Up In My Friends at the Nelson Street Gallery.