Just two years ago we coveted the collaboration between Arlo Skye and Sight Unseen and now those same feelings have returned with a brand new limited edition luggage collection with Brooklyn-based designer Ellen Van Dusen, founder of one of our favorite indie brands: Dusen Dusen. The Arlo Skye X Dusen Dusen collection puts a happy spin on a basic necessity with a delightful lemon-yellow exterior and a peach interior print featuring one of Dusen's signature geometric prints.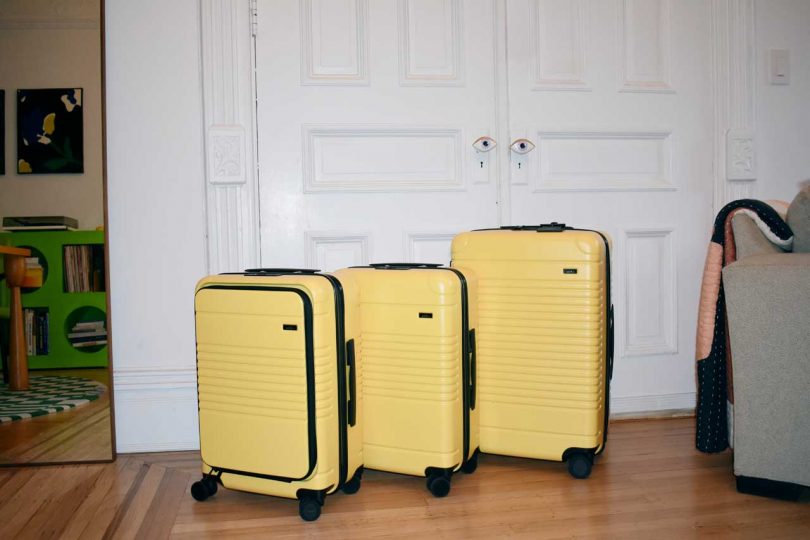 Ellen Van Dusen says:
Arlo Skye X Dusen Dusen is a collection for creatives, funky moms, sports fans, bee enthusiasts, and people who want to quickly and easily find their suitcase in a sea of identical black bags.
The suitcases are constructed out of lightweight polycarbonate shells that are finished off with tamper-proof, double-coil outer zippers. The lemony exterior has a playful feel that is bound to make rolling through the airport a happier event. Even happier when it's easy to spot coming around the baggage carousel amongst a trail of basic black bags.
"We couldn't be more excited to collaborate with Dusen Dusen to introduce our first ever zipper collection," says Mauricio Issa Llano, head of industrial design at Arlo Skye. "This collection showcases our newest innovation: a carry-on with a cleverly designed hard-shell front pocket that allows you to quickly access your laptop, water bottle, or sweater, without compromising the aesthetics of the case. If your carry-on needs to be gate-checked, no problem. The tone-on-tone hard-shell front pocket (unlike a soft nylon pocket) will comfortably protect your most precious belongings."
Both Carry-Ons feature an integrated, airline-compliant battery charger that is removable with a single click. The charger will charge your phone to half-way in under 30 minutes!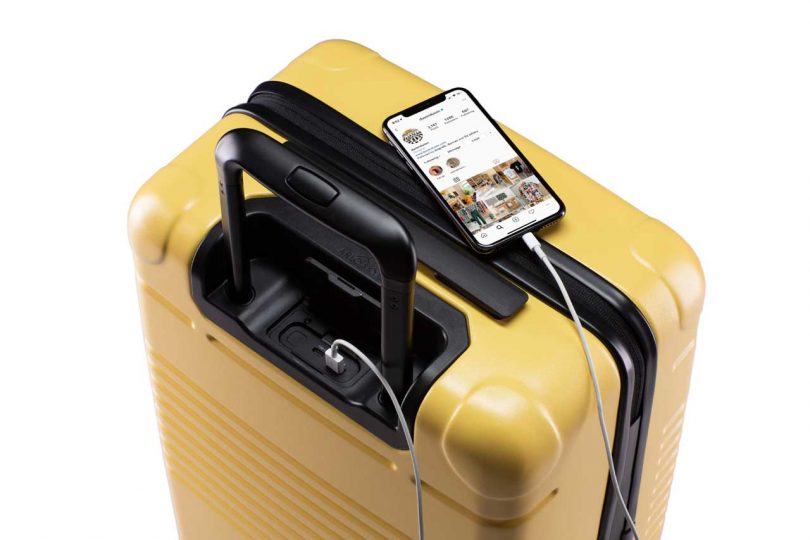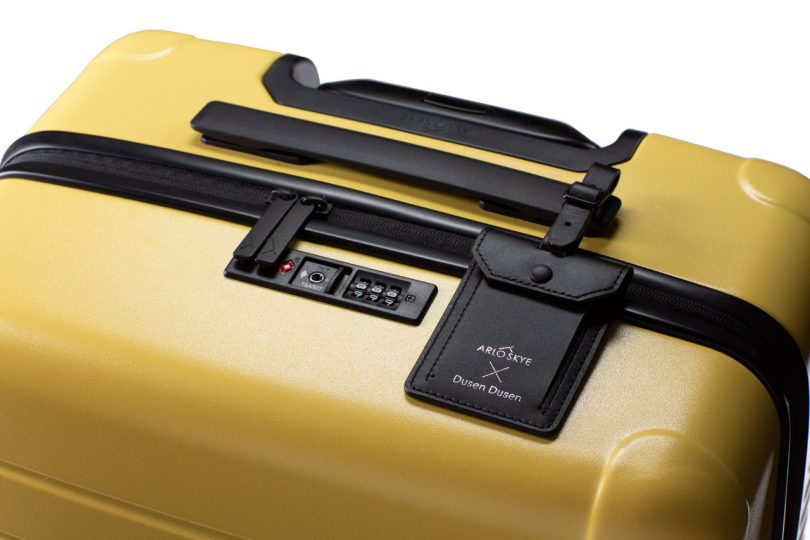 The Arlo Skye X Dusen Dusen collection includes three versions – The Zipper Carry-On Max, The Zipper Carry-On Max with Front Pocket, and The Zipper Check-In – ranging in price from $350 to $395. The suitcases can be purchased immediately at arloskye.com with shipping beginning on November 15, 2019.