NYC-based design studio TRNK is showcasing new works through a virtual group exhibition called REND. The works in the show are the fruits of collaborations with Seoul-based artists Sisan Lee and FICT Studio, Mexico-based Disciplina Studio, as well as pieces by TRNK Collection, which is designed in-house by TRNK.
REND explores the materials metal and stone and how each designer chooses to engage the relationship between the two. The surreal virtual world that houses the show was designed by in collaboration with Berlin-based artist Hannes Lippert of Form & Rausch and is inspired by old bathhouses or hammam.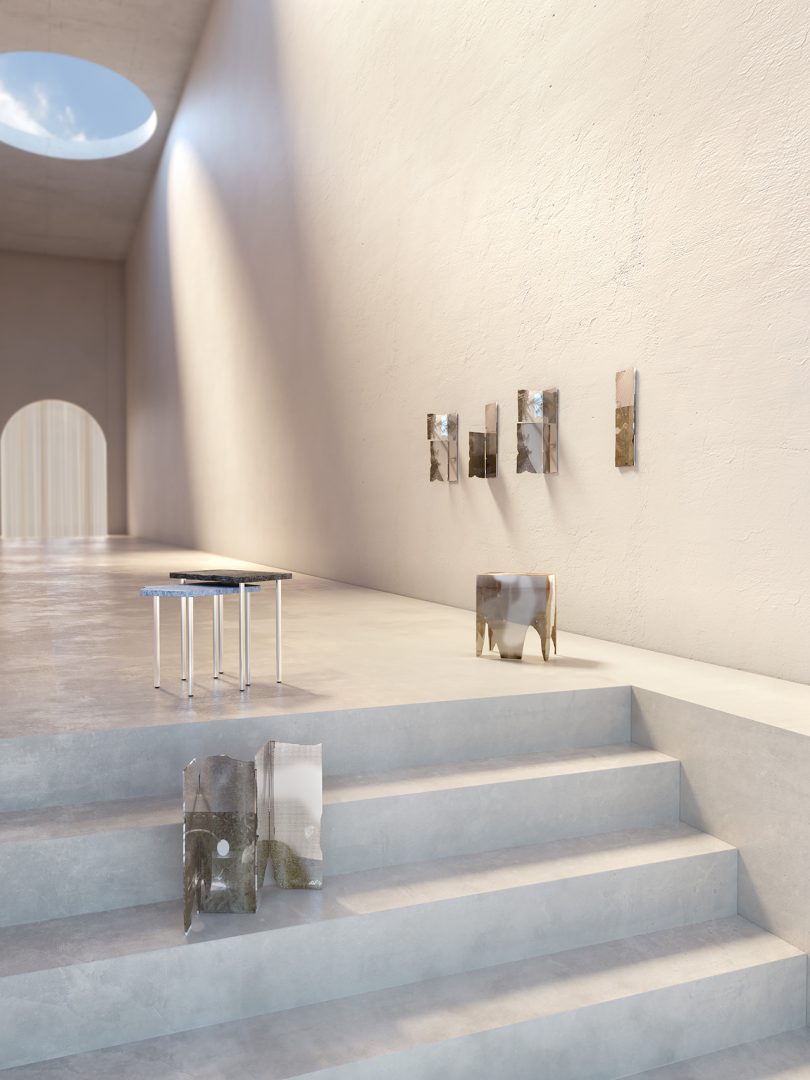 The combination of the diverse works inherently highlights contrasts in the different uses of the common material language. Disciplina Studio's marble tables, for instance, appear sharp in comparison to the soft upholstery of TRNK Collection's steel seating.
"While each designer ultimately reached very different design languages, the chosen works shared similar elements of tension and contrast in materiality that I really wanted to investigate further," says Tariq Dixon, founder of TRNK. "I hope the show challenges viewers to examine designs with varied lenses – to perhaps borrow these designers' perspectives to reconsider the objects and materials that they interact with every day."
REND marks the first time TRNK has experimented with offering products in a virtual environment. The full show can be experienced over on TRNK's website.