Located in Australia's Central Highlands of Victoria, the Trunk House was built as a small weekend cabin for two busy professionals wishing to spend time in nature. The firm of Paul Morgan Architects was originally inspired by old bones found on farmlands, which led them to utilize local wood that had natural splits in their formation. Besides being incredibly strong, they added a sculptural effect to the exterior of the house.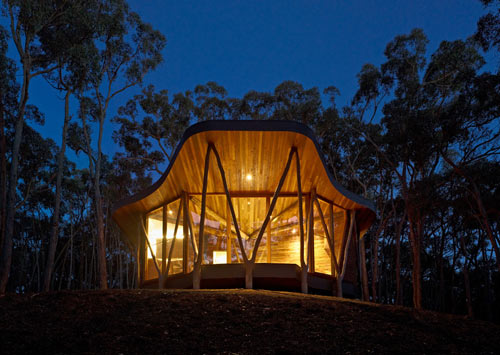 The house is built around a central column that has beams radiating from it. The interior is coated with Stringybark boards that were milled and cured onsite reducing the need to haul material in.
I love how they combined the rustic elements with modern, clean lines on the interior, like with the built-in sofa.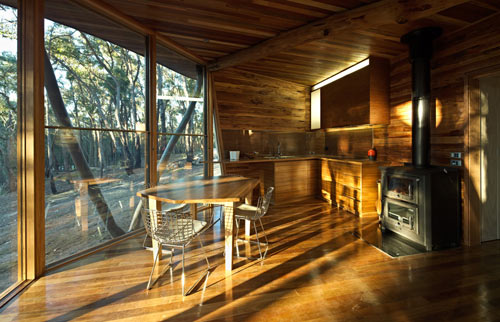 Photos by Peter Bennetts.

Design From Around The Web