Housed on a busy Chinatown street in London, Tsujiri is a modern Japanese tea house with a minimalist motif that's designed by MIMStudios. Sweeping curves invite customers in to experience the Japanese-inspired shop that incorporates light woods and tones of grey.
The soft curved ceiling and bar are made of wood with the grains visible for added texture. They steer people to the counter to order and then back to the seating area to enjoy their purchases. The side staircase leads to additional seating on the mezzanine level.
Simple round tables and stools match the rest of the wooden details, like the traditional tea boxes lined along the wall.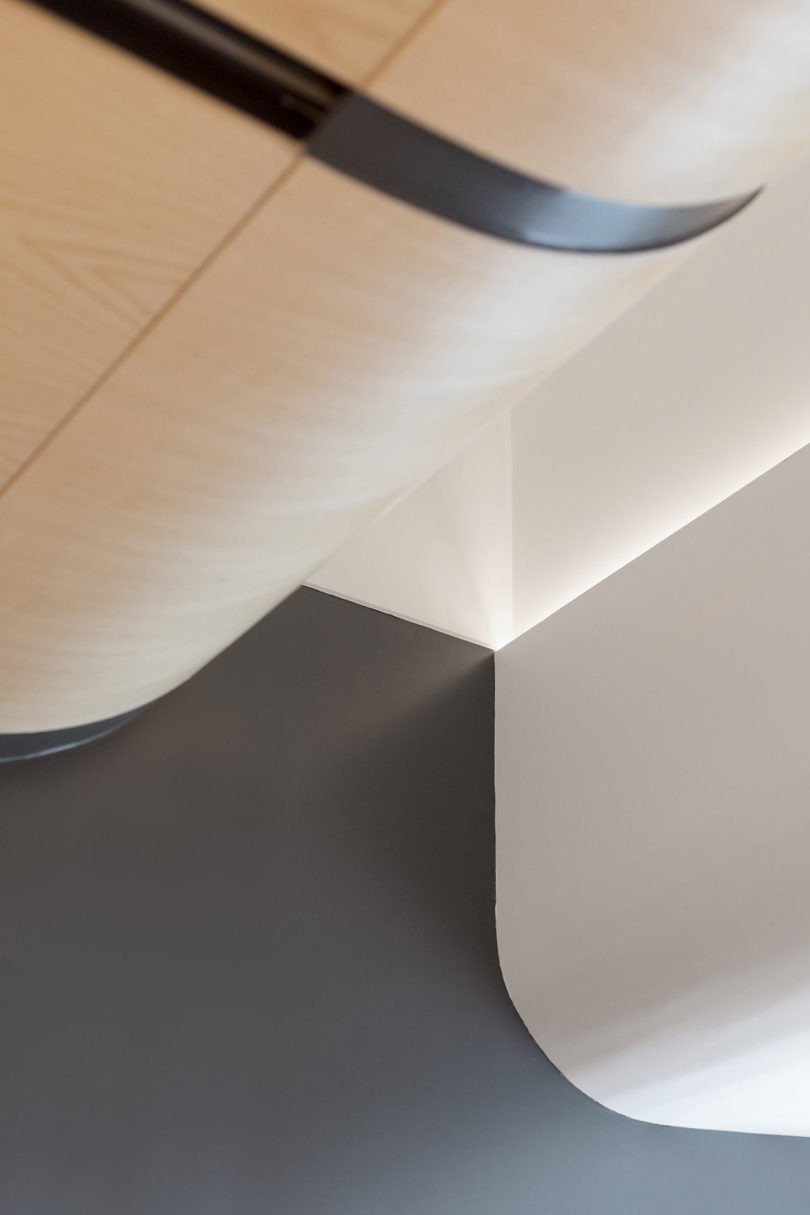 Photos by NAARO.