Designer Davide G. Aquini has designed a collection of coffee tables with a playful nod to Neoclassicism of the 1980s. The TuttoSesto tables are made of iconic travertine stone and lacquered wood in contrasting Klein blue, merging ideas of the past with contemporary times.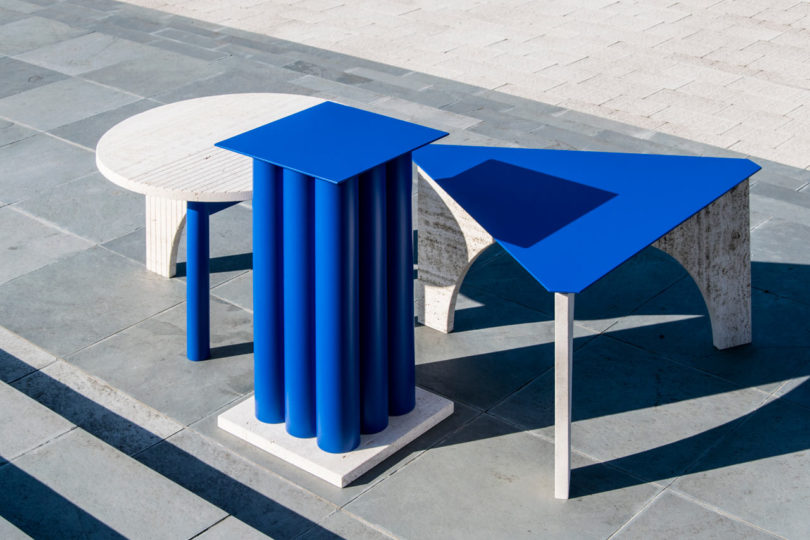 The finished designs were created with respect to the travertine material and resulted in reduction of waste. For example, the rounded table top on one piece was cut and the material left behind was used to create its arched base, a tribute to Roman architecture.
TuttoSesto was developed for Operæ'16, a design exhibition in Turin, Italy.