At Salone Satellite, Tuyo Design presented a series of new works, including one of my favorite pieces, the Gaia Chair.
Klem chair and bench
Made of American white oak, this bench and chair have colorful wool pillows that hug the back and seat. You can mix and match the pillows, too, for a customized look.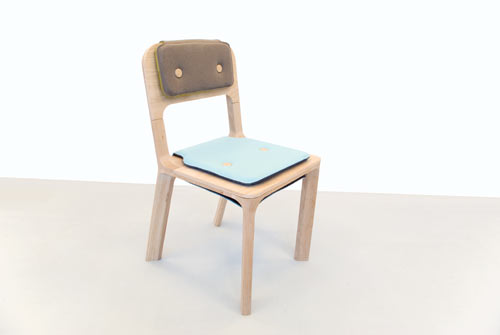 Morse modular storage
Morse is a wooden base covered in textile ribbons that hold on to your things — magazines, newspapers, wallets, keys, even coats and scarves… the perfect item for your family's landing strip.
Frigg lamp
The name of this lamp makes me giggle, maybe because I'm from NJ. Frigg is a series of lamps made of natural wood veneer with a colorful interior textile. It can also be configured in several sizes giving it the versatility to convert it to a standing lamp, table lamp or wall mounted lamp.