Plato Design created a lighting system that lets the user customize the design to satisfy their needs thanks to its modular design and magnetic connections. The TWELVE Collection is made up of dodecahedrons with built-in magnets that let you join together up to seven in various configurations and only having to plug one in for power.
There are three different models in the collection: D TWELVE, Lux TWELVE, and Basic TWELVE.
The D TWELVE can be finished out in beech wood, screen-printed fabric, or a grey ultra-thin concrete.
The Lux TWELVE is made with high quality finishes, like European walnut and polished brass details.
The Basic TWELVE are the simple and low cost version made from ultra-thin concrete in various shades.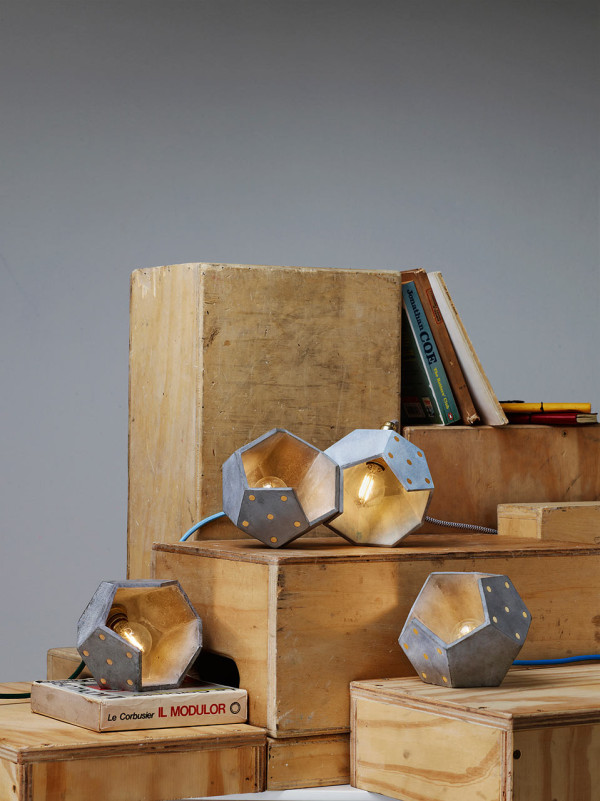 They had a successfully funded Kickstarter campaign and are now selling the lights via Indiegogo.

Design From Around The Web