Twin Megaphones is a single-family residence located in the center of Tokyo. Designed by the Japanese firm Atelier Tekuto, the house is situated on a rectangular-shaped lot that has an incline. To maximize natural daylight and ventilation throughout, the house is made up of two separate trapezoid-shaped volumes that are connected by a bridge. The bridge acts as an open-air breezeway that has an outdoor staircase leading to a rooftop terrace.
The house was structured around the family of four's needs. Shared family spaces are large and open, while the bedrooms have a cozier feel. Long, narrow windows are placed high to accent the sloped ceilings.
The enclosed garage has a slatted door that lets light in to the otherwise dark space.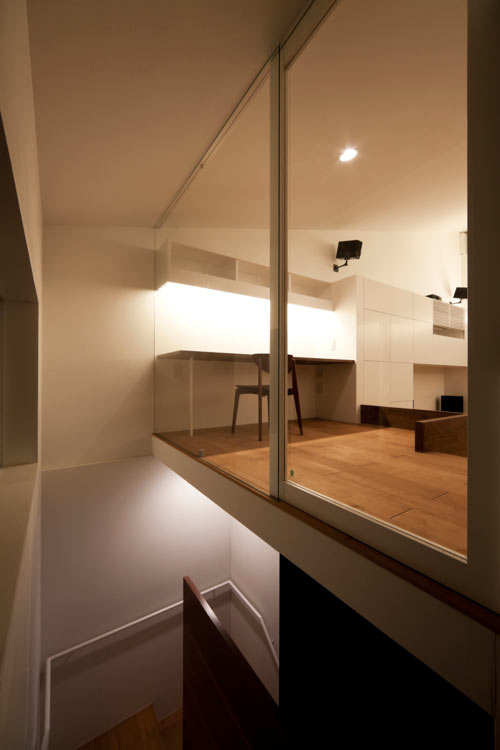 Check out the raised wood platform that features a desk and a glass wall overlooking the stairwell.
Photos by Toshihiro Sobajima.