Designed by kahrtel, the Nundah House appears unassuming from the street with its simple, minimalistic forms and contrasting exterior colors. Located in Nundah, Brisbane, Australia, the home is in the suburbs on an eclectic street with a variety of both modern and Queensland vernacular character houses. One of the main goals, and challenges, was to make the most of the views with the mountains being due west and the Brisbane city skyline to the southwest.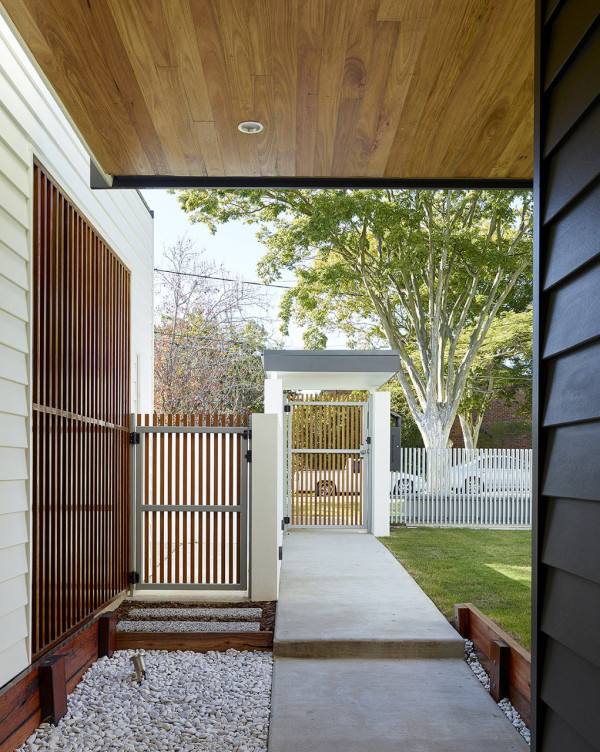 Cantilevered forms are seen on the front facade with a color palette of white, wood, and a dark accent that also carries into the interior as well.
Large panels that slide let the occupants frame their own desired view and eliminates the need for blinds or curtains.
Photos by Scott Burrows.