UNO Unveils New Artiste Series Collab With Shantell Martin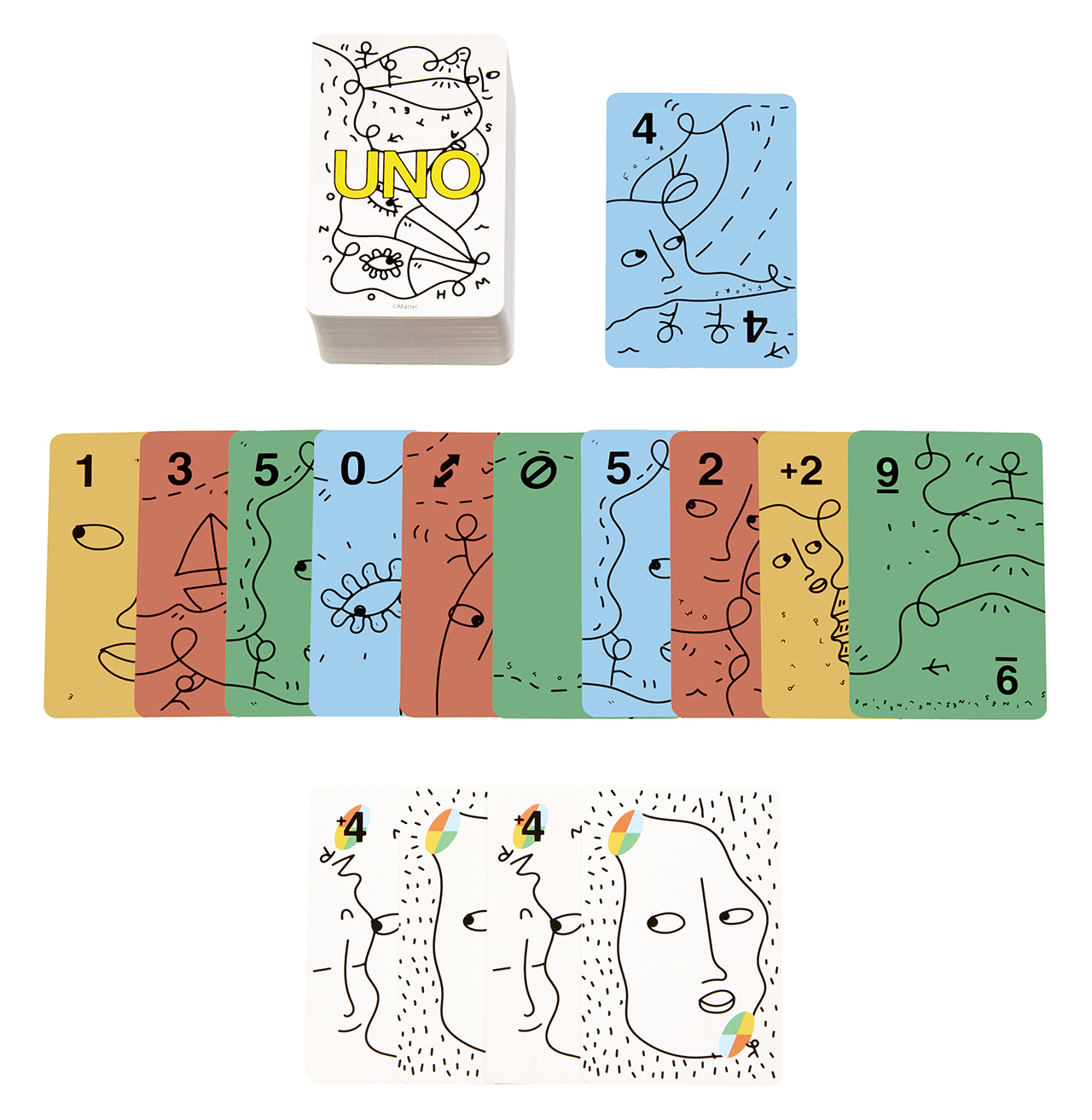 UNO Unveils New Artiste Series Collab With Shantell Martin
1/8 Photos
2/8 Photos
3/8 Photos
4/8 Photos
5/8 Photos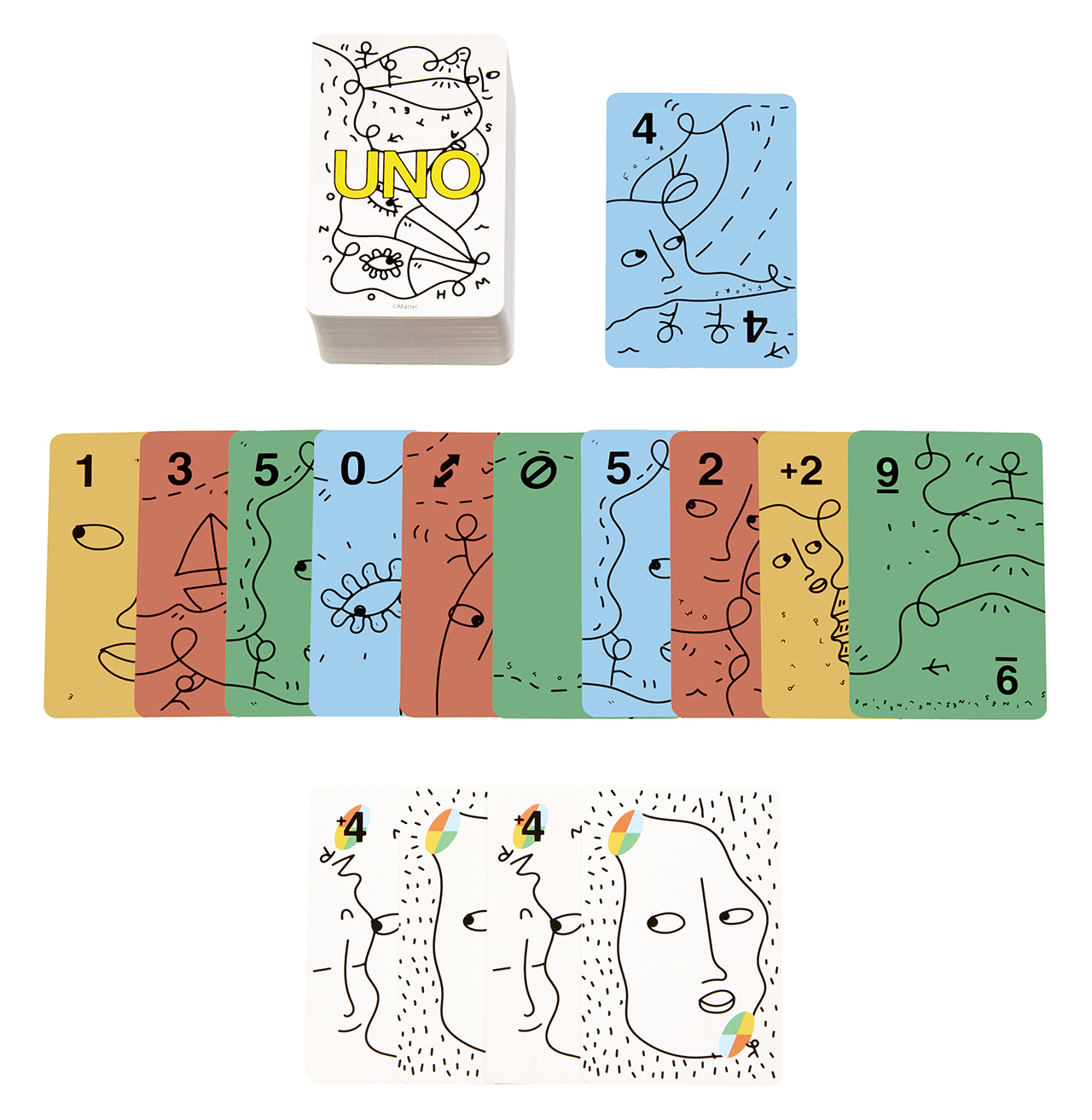 6/8 Photos
7/8 Photos
8/8 Photos
Multi-talented visual artist Shantell Martin has teamed up with the world's #1 card game, UNO, on the sixth deck of the brand's Artiste Series. UNO Artiste Series: Shantell Martin adds a playful twist to gameplay, featuring Martin's signature, illustrative style against a backdrop of saturated color. Throughout the deck, each card is adorned with fluid black lines that take on the shape of faces, stick figures, sailboats, and more. It hits shelves September 25th.
The ever-expanding UNO Artiste Series infuses the art of influential artists into individually themed decks. Since launching in September 2019, the brand has featured Jean-Michel Basquiat, Keith Haring, Nina Chanel Abney, and Shepard Fairey. The most recent release prior to Martin, in 2022, showcased the work of Japanese contemporary artist Takashi Murakami.
"The UNO Artiste Series offers an incredible opportunity to infuse my art into one of the most iconic card games in the world," Martin shared. "I'm honored to be part of the series and share my playful take on UNO, joining an impressive group of artists… My art is just like my life – never following a straight line – and I hope fans find comfort in the twists and turns along the way."
For its own unique touch, Martin's deck also has a surprise – fun meanings and hidden messages on different UNO cards. The 8-card plays off of "don't be late," while four double-sided "Extra Cards" create two images of Martin's original designs when combined. We can't wait to get our hands on a deck for game night!
To learn more about UNO Artiste Series: Shantell Martin or purchase your own deck when it's released on September 25th, visit creations.mattel.com.