If you're one to exercise at home, you know how the equipment can pile up with no proper place to store it. Whether it's hand weights, an exercise ball, a skateboard, or a yoga mat, the gear can take up a lot of space you might not have – plus, it's not the most attractive stuff to have just lying around. Even if you have a home gym, it often ends up looking like a junk room with random gear all around the space. Japan-born, New York-based designer Momoko Higashifushimi of HIGASHIFUSHIMI has designed the Athletic x Luxury gym collection to change all that. The collection consists of the Super Yoga Grid, Super Sports Grid, and the Power Mirror, all of which will house your gear and change the entire look of your home gym.
Part of the collection includes these wall-mounted grids that are modular systems that not only store your equipment, they do it in a neat and tidy fashion, held on by detachable pegs. The irregular grid reminds us of those Brutalist metal wall sculptures but with the added function of containing your exercise equipment and turning it into works of art.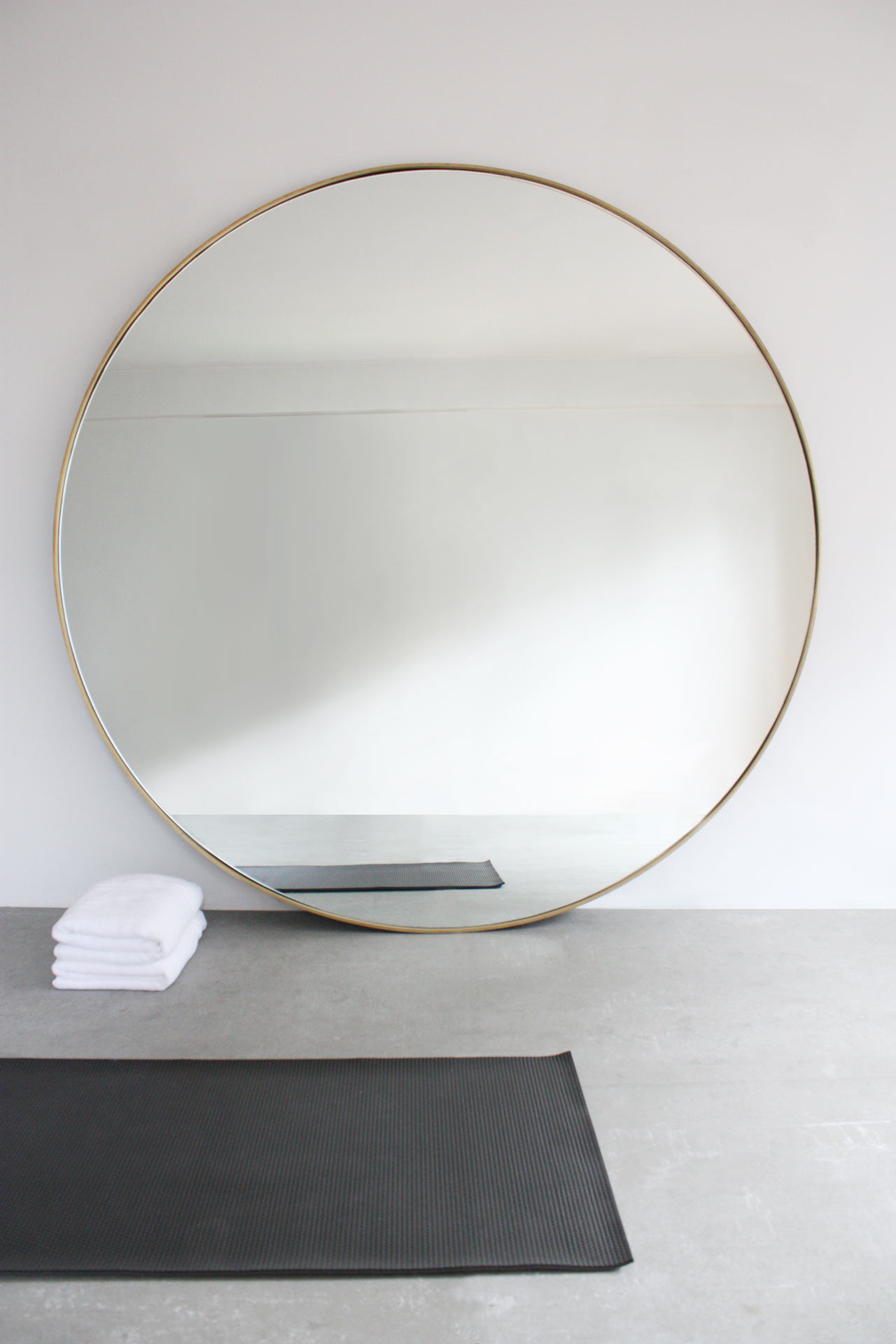 The Power Mirror is a leaning, oversized mirror that will keep your entire body with extended arms and legs in view. The Techie Hook is available for those who want to mount a tablet or phone to watch exercise videos while working out.
Photography by James Shanks.
Art Direction by Laura Alandes.