Upgrade Your Pool Party With Our Favorite Poolside Furniture + Decor
We're right in the middle of summer, which means pool parties, beach days, and backyard BBQs enjoyed with our favorite people. After being holed up all winter and for much of the past two years, escaping outside feels like a dream and we're soaking up every second of it. Whether you're a toe dipper or a deep diver, making a splash and creating sun-soaked memories is where it's at! To help turn your backyard into your own personal beach club, we've handpicked the best in poolside furniture, decor, and modern accessories that'll turn backyard hangs into a resort-level vacation. Find more in the Design Milk Shop!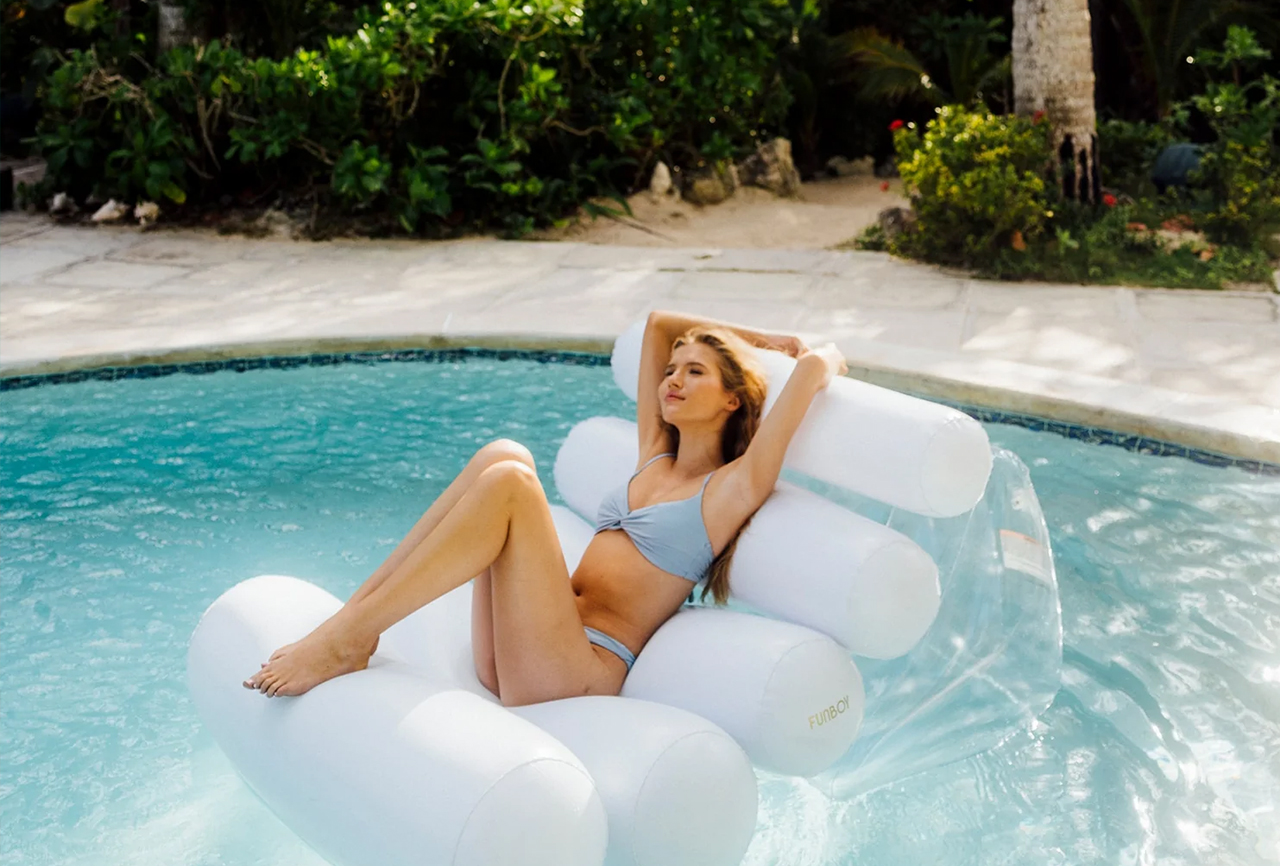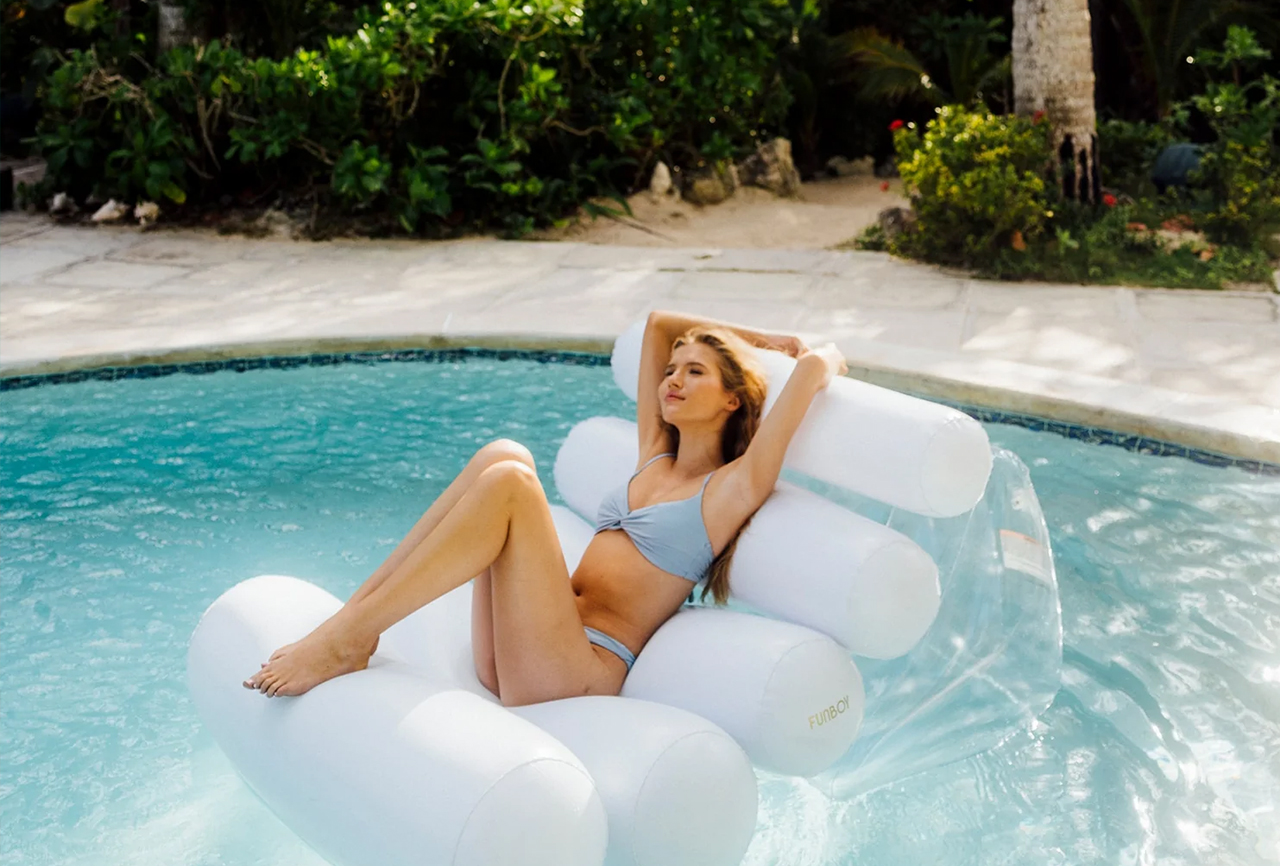 Upgrade Your Pool Party With Our Favorite Poolside Furniture + Decor
1/11 Photos
2/11 Photos
3/11 Photos
4/11 Photos
5/11 Photos
6/11 Photos
7/11 Photos
8/11 Photos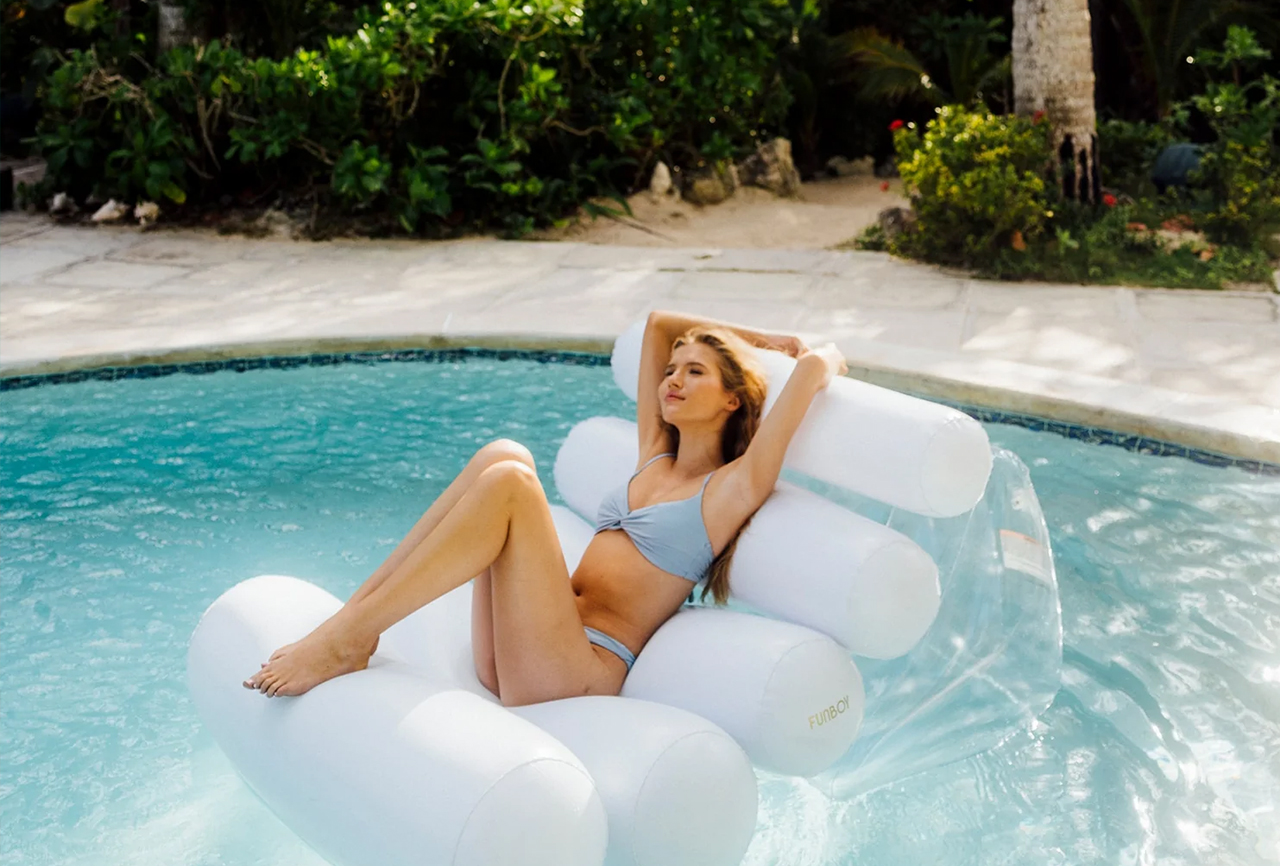 9/11 Photos
10/11 Photos
11/11 Photos
Nothing gets a pool party going like a good pool float – so instead of wasting time on one that won't survive the summer, go for this luxe Funboy float. The floating Leisure Chair has a modern, curved shape that's designed to comfortably cradle your body in an upright lounging position, perfect for chatting with friends from the other side of the pool or cozying up with a magazine and a cocktail. The summer white color instantly jazzes up your pool, while the transparent backing fits right in with its natural environment. And if you don't have a pool, you can still sit back and relax on the Leisure Chair on land!
$71
Shop Now >>
For the pool-less folks like myself, Mylle inflatable pools are a summertime staple that the whole family can enjoy. For starters, they're available in range of modern shades and patterns that immediately dress up your yard. We love the curvy linear pattern on the Lines Pool, and the fresh, banana yellow colorway that feels perfect for summer. Unlike the flimsy, poorly made kiddie pools at your local big box retailer, Mylle pools are made of a durable, heavyweight vinyl that'll stand the test of time, and can easily be set up and packed away with minimal fuss!
$115
Shop Now >>
Bend Goods' Hot Seat is a one-of-a-kind outdoor furniture piece that looks just as good indoors, too! Made of the brand's signature iron material and bent into an ergonomic, compact shape, the Hot Seat brings a modern hotel vibe to your yard or balcony, making it your new favorite lounging spot. It also happens to be one of founder Gaurav Nanda's favorite pieces. We love the pop of color and brightness that the Peachy Pink color brings to a space.
$780
Shop Now >>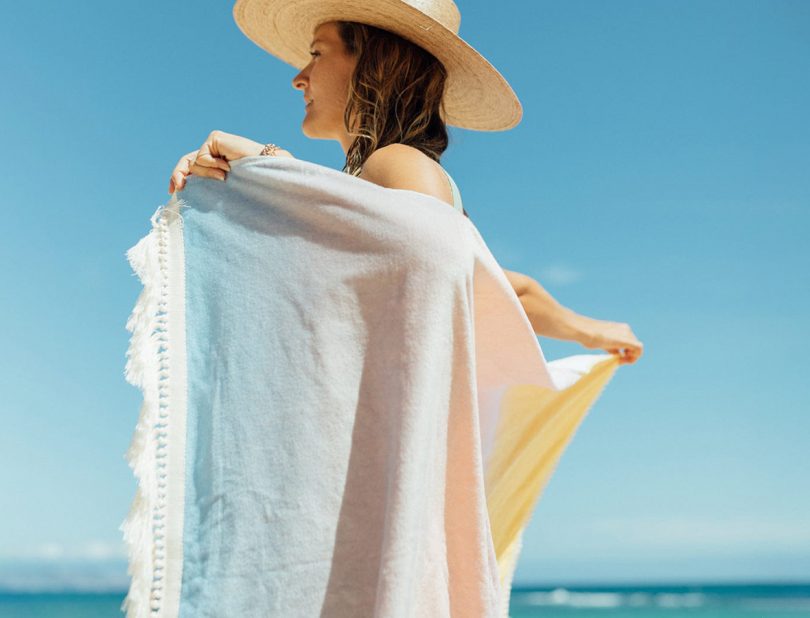 Made in collaboration with fashion designer Cynthia Rowley, the Sea Ombre Beach towel adds another layer of color and style to your poolside set up. Between the sorbet-hued gradient, fashion forward fringe detail, and its soft, absorbent feel – it's guaranteed to be your go-to for the pool. Even better, the oversized design makes it great for sprawling out on your lawn or backyard tile for added comfort and refuge from the heat.
$55
Shop Now >>
This Bend Goods Dining Table boasts an elegant, Parisian-inspired shape made modern through its powder coated iron material and geometric details. The compact, space saving design makes it the perfect complement to most outdoor areas, no matter the size. You even get your pick between square and round shapes, and a spectrum of fun, playful shades – so you're bound to find a combo that suits your personal style. For the full effect, we recommend completing the look with Bend Goods' Rachel or Betty Dining Chairs!
$440
Shop Now >>
This Heymat Rug is durably designed to absorb dirt and moisture, making it a great transition piece for your backyard entryway that's equally stunning indoors. The deep blue tone and 3D wave pattern is inspired by calming ocean waves, adding an aquatic design element that's perfect for achieving that tranquil, pool club vibe at home. Even better, it's sustainably made using 100% recycled plastic – making it a win for your space and the planet.
$195
Shop Now >>
To spruce up the perimeter of your pool, add some potted plants. This Marble Planter by longtime Design Milk favorite Les Pieds De Biche plays up the natural green hues of your plants with its bold yellow and green marbling. And its mineral resin material makes the Big Cylindre Planter well suited for life in and outdoors, giving you the flexibility to switch it up whenever the feeling strikes. Every Les Pieds de Biche piece is handmade in their Belgium-based studio making it a home accent you'll cherish for a lifetime!
$80
Shop Now >>
An ice bucket, light source, and speaker in one, the Frio is a true pool party multitasker. Whether you fill it with champagne, beer, or seltzers, the Frio Bucket will help maintain their chill for refreshing sips all day long. What's more, the Frio's high tech Bluetooth speaker connects to any phone or tablet with ease, so you can set the vibe with your favorite playlists. And when the party goes after hours, switch on the color-changing LED lights for added ambiance. If you plan on hosting a poolside soiree of your own this summer, the Frio belongs in your arsenal!
$249.99
Shop Now >>
Imagine the ideal throw blanket. Now picture it optimized for the outdoors. That's the Capetown Casa Blanket. This lightweight blanket is thoughtfully designed to double as a towel – with Turkish cotton that's quick drying and feels soft on skin – making it a prime choice for pool days at home. The neutral knit and earthy fringe detailing adds an eclectic touch to your outdoor space and can be styled indoors over an accent chair, and even worn as a scarf. Talk about multipurpose design!
$84
Shop Now >>
This Chaise Lounge Chair is the ultimate low maintenance lounger for pool or garden hang outs. Made of weatherproof powder-coated steel, the Palissade is strategically sculpted to the ideal lounging position for a consistently comfortable experience every time, saving you the trouble of fussing with adjustments or needing extra cushions. With the help of its sleek and simple profile and olive green color, the Palissade effortlessly blends into its surrounding environment for a cool, casual look that doesn't overpower your space.
$895
Shop Now >>
Shopping any of our poolside picks? Share your haul and tag us @designmilk to be reposted on our Instagram! 
This post contains affiliate links, so if you make a purchase from an affiliate link, we earn a commission. Thanks for supporting Design Milk!