Schneid, a company in Northern Germany founded by two designers, has developed a simple lighting system, called Eikon, that's outfitted with interchangeable metal shades. A wooden base, made of ash, oak, or bamboo, comes with hidden magnets that let you swap the Basic lampshade for the Shell or Bubble lampshades.
The Basic lampshades come in black, mint, or white, with sleek textile cables and a wooden base in the wood of your choice. It kinda looks like a delicious upside down ice cream cone, doesn't it?
Basic even comes in special edition fade colors that have a gradient look. Available in yellow fade, orange fade, and ice blue fade.
The next choice is the Shell with its wide lampshade that allows light to shine even brighter. Available in yellow, ice blue, or white.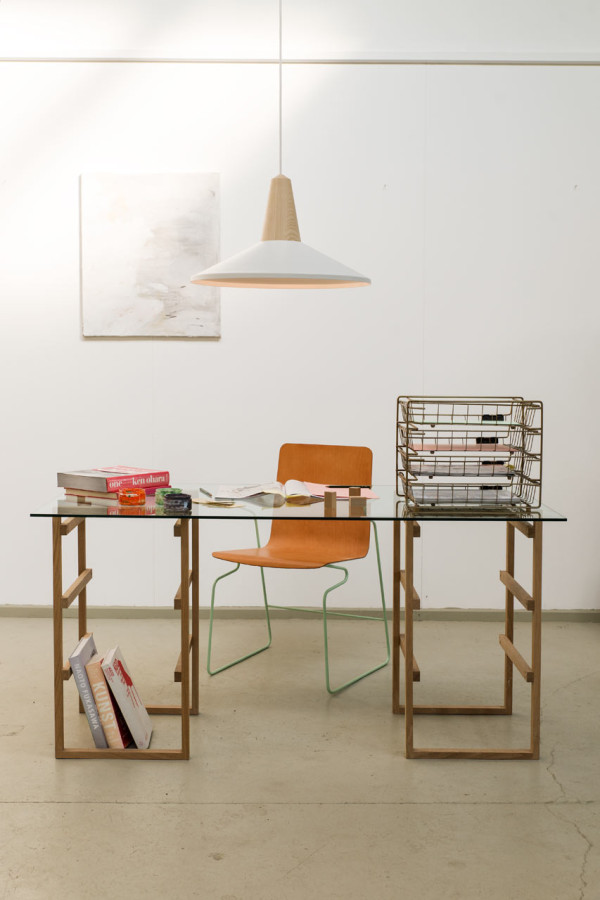 And last, but not least, there's the non-metal Bubble lampshade made of silicone that looks as if it were glass. Bubble comes in soft white, light yellow, mint green, ice blue, and coral orange.