Take 5: A Versatile Lounge Chair, af Klint Gets Her Due, Slim Aarons + More
Every other week we're inviting one of the Design Milk team to share five personal favorites – an opportunity for each of us to reveal the sort of designs we use and appreciate in our own lives from a more personal perspective. Senior editor Kelly Beall returns this week for our Take 5 series.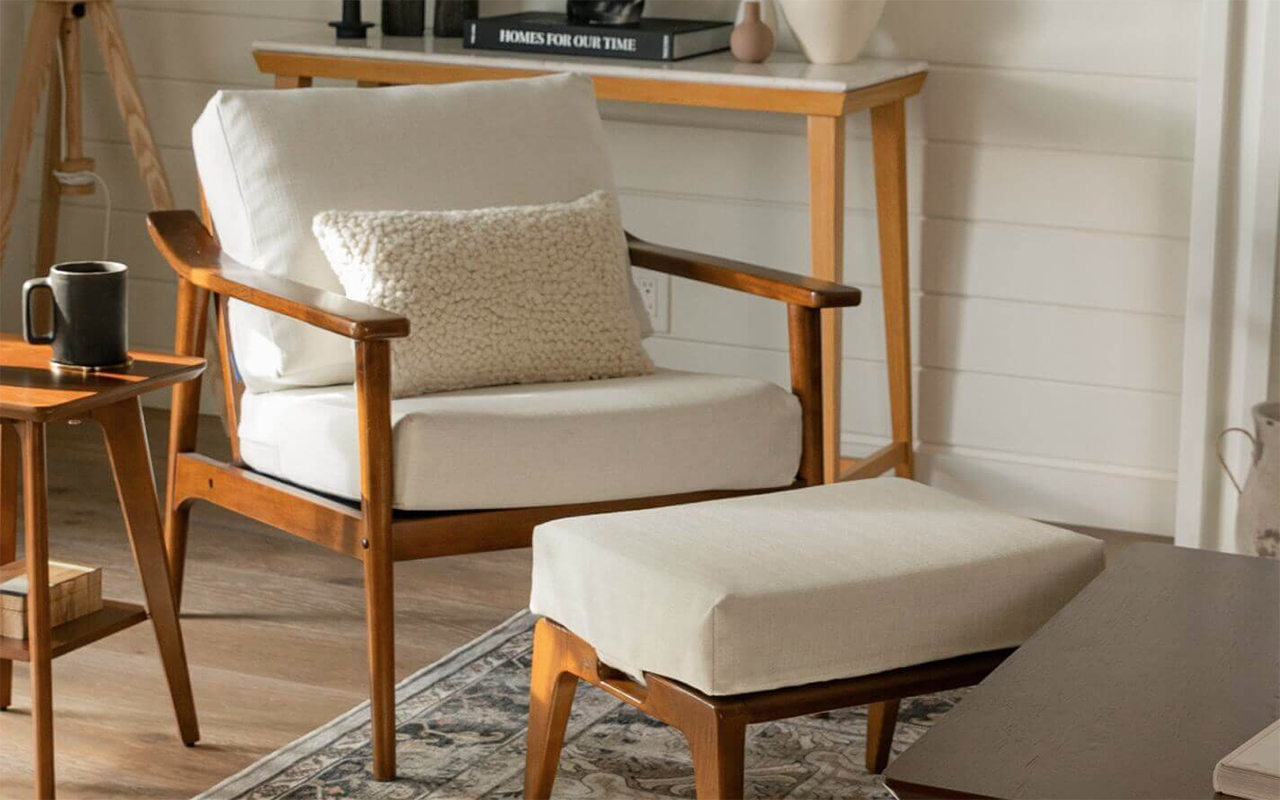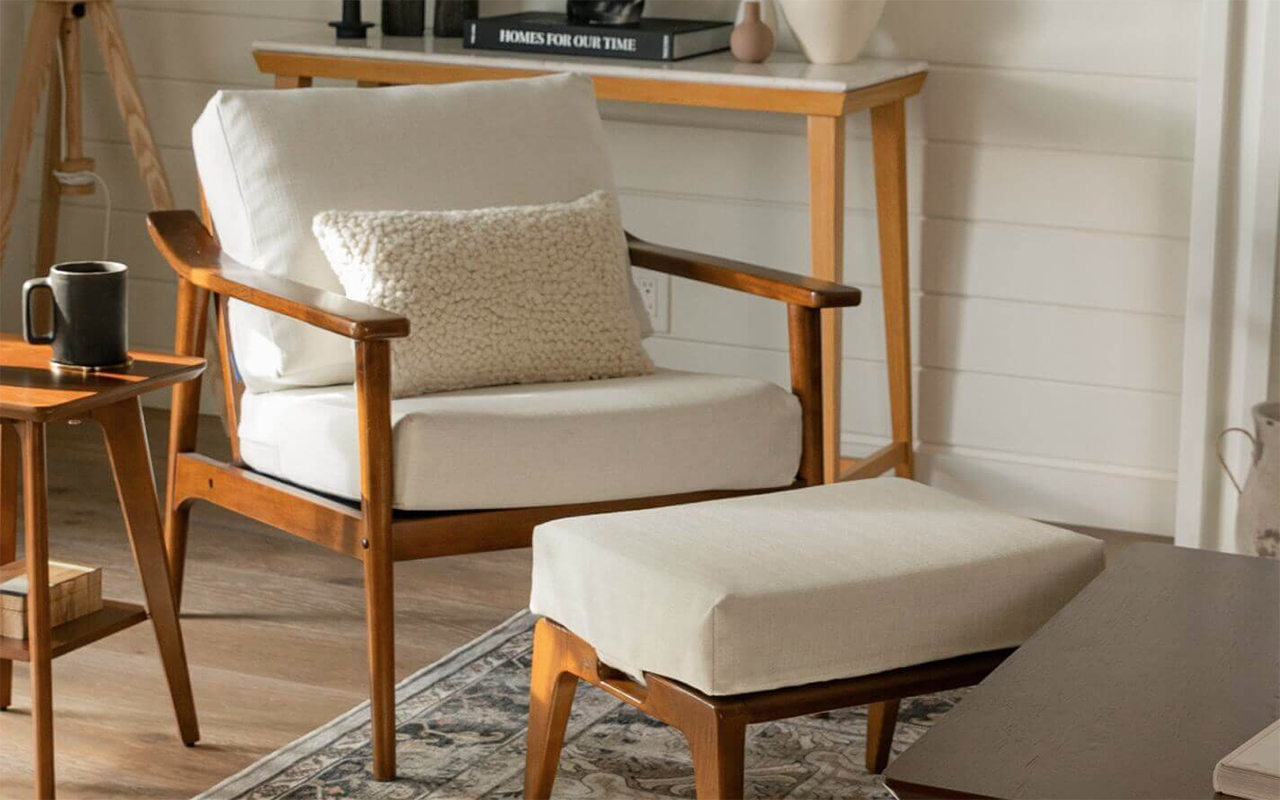 Take 5: A Versatile Lounge Chair, af Klint Gets Her Due, Slim Aarons + More
1/5 Photos
2/5 Photos
3/5 Photos
4/5 Photos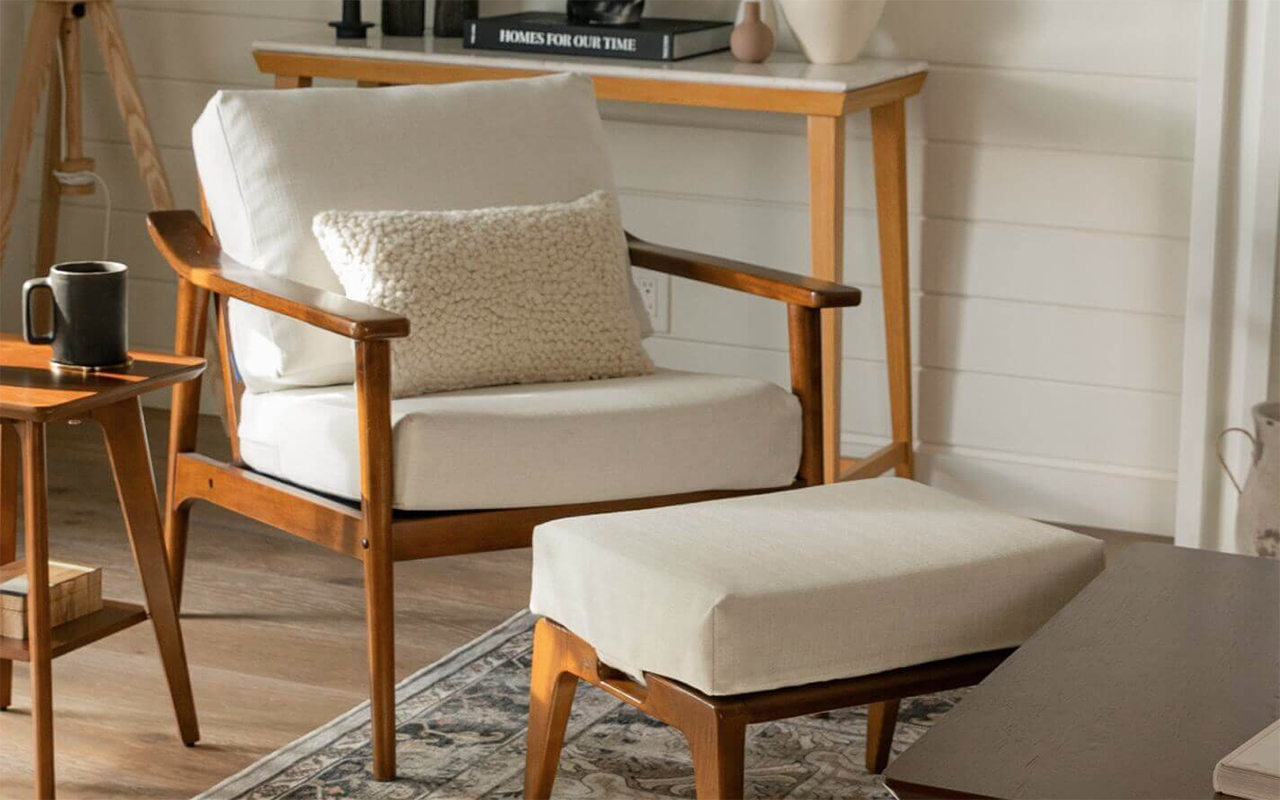 5/5 Photos
Levity is the sister brand of Ruggable, and their furniture is proving to be just as easy to clean as their floor coverings. The Scandinavian Lounge Chair's sleek solid rubberwood frame is aesthetically flexible, as are the 30+ interchangeable chair covers you can mix and match to personalize it. The stain-resistant, machine-washable fabric stands up to whatever gets on it and will look like new after a spin in the wash. Even better, nothing has the chance to seep into the cushions because they're made of memory foam and covered in a waterproof fabric. Of course, that also makes this chair incredibly comfortable – ask anyone who's been in my living room. Right now it's wearing Mustard Yellow, but I have a new off-white cover on the way from Levity's new Modern Bohemian collection.
Crafted in natural stone by architect Federico Babina, Archimera is a series of miniature architectural sculptures. Each tiny house is seen as a "narrative object" that tells a story in its own world while allowing you to appreciate its form. Art, architecture, and natural color come together in these delightful creations that are available in four stones: Rosso Rancia, Bianco Carrara, Giallo Siena, and Nero Marquinia.
Written by Julia Voss and Anne Posten, and currently available for pre-order, this is the first biography to be written about Hilma af Klint. The popular Swedish painter began at age 44 to create abstract works like no one had seen before – pre-dating Kandinsky, Mondrian, and Malevich and their popularity. Today she's (finally) seen as one of the earliest abstract academic painters in all of Europe, but that's not all af Klint was. I can't wait to dig in!
Sonic Editions recently released a collection of rare, never before seen photos by the talented Slim Aarons. Known as a photographer of high society jet-setters in America and Europe, Aarons liked to capture "attractive people doing attractive things in attractive places." This series includes 139 images handpicked from the Getty Images Gallery collection, many never having been available for purchase. Each print is made-to-order and actually uses the original negative.
A few years ago I had the chance to profile Carla Colour and have been following her vintage-meets-modern eyewear ever since. A few weeks ago, I finally got my hands on a pair in the Lind shape. Named and inspired by 1960s folk rocker Bob Lind, color and geometry collide in such an impactful way in this design. Available in lots of great colors, I opted for Cirrus because nothing says summer to me like a pair of white sunglasses. They arrived with a sturdy carrying case and lens cloth, both necessities to keep them unbroken and smudge-free.
This post contains affiliate links, so if you make a purchase from an affiliate link, we earn a commission. Thanks for supporting Design Milk!