Vipp Turns a 1775 Farmhouse on the Danish Island of Lolland Into a Hotel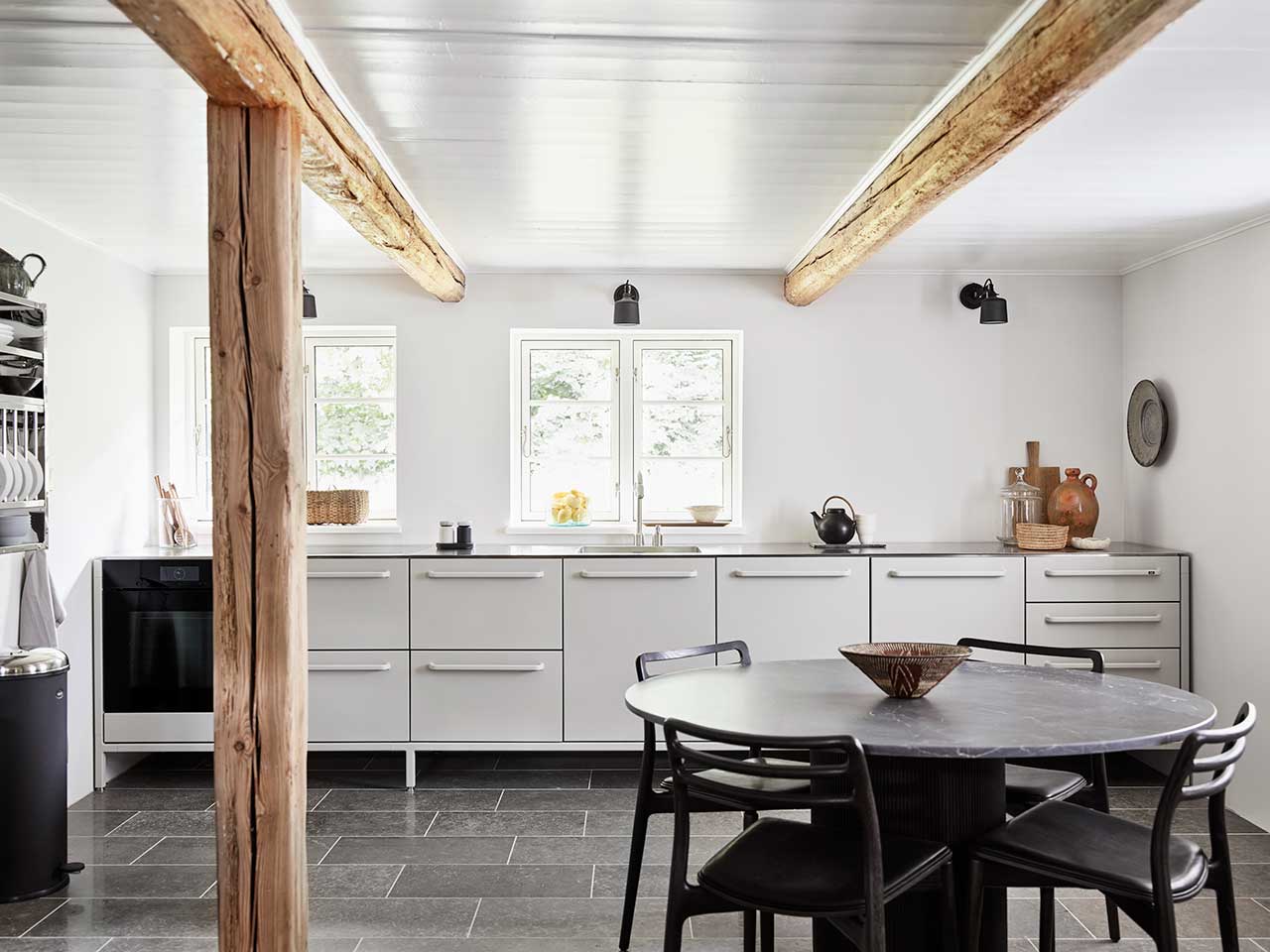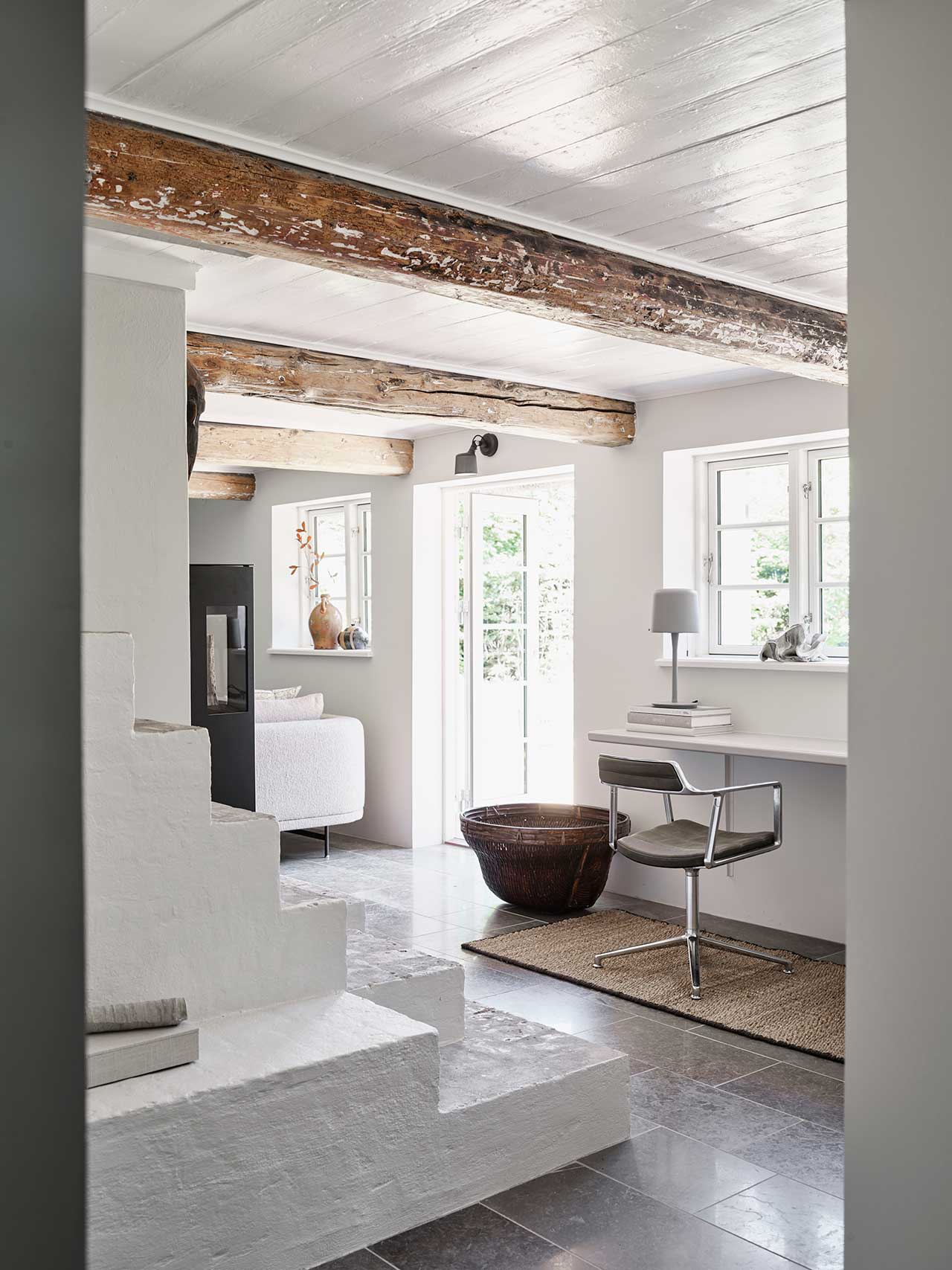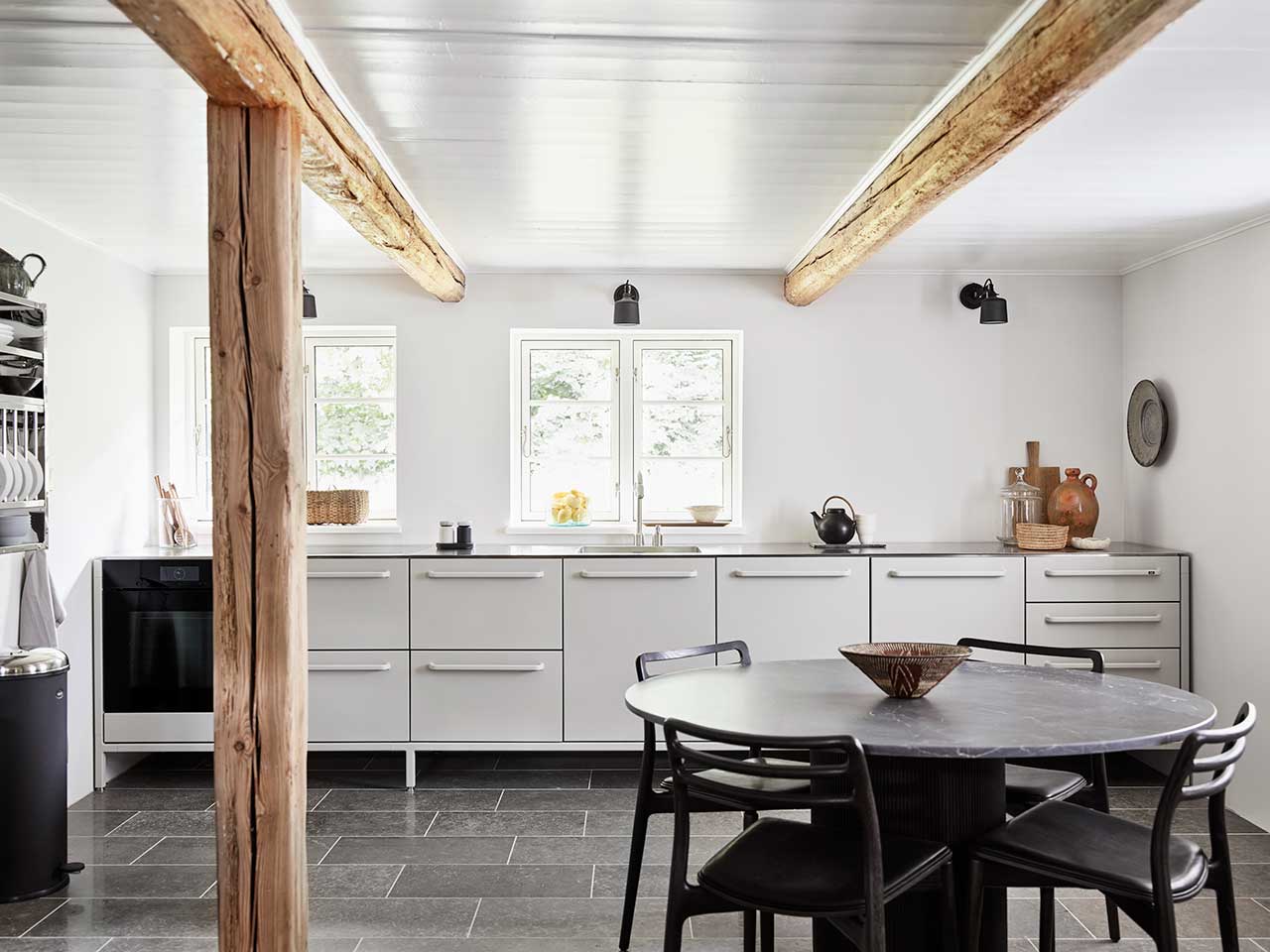 Vipp Turns a 1775 Farmhouse on the Danish Island of Lolland Into a Hotel
1/24 Photos
2/24 Photos
3/24 Photos
4/24 Photos
5/24 Photos
6/24 Photos
7/24 Photos
8/24 Photos
9/24 Photos
10/24 Photos
11/24 Photos
12/24 Photos
13/24 Photos
14/24 Photos
15/24 Photos
16/24 Photos
17/24 Photos
18/24 Photos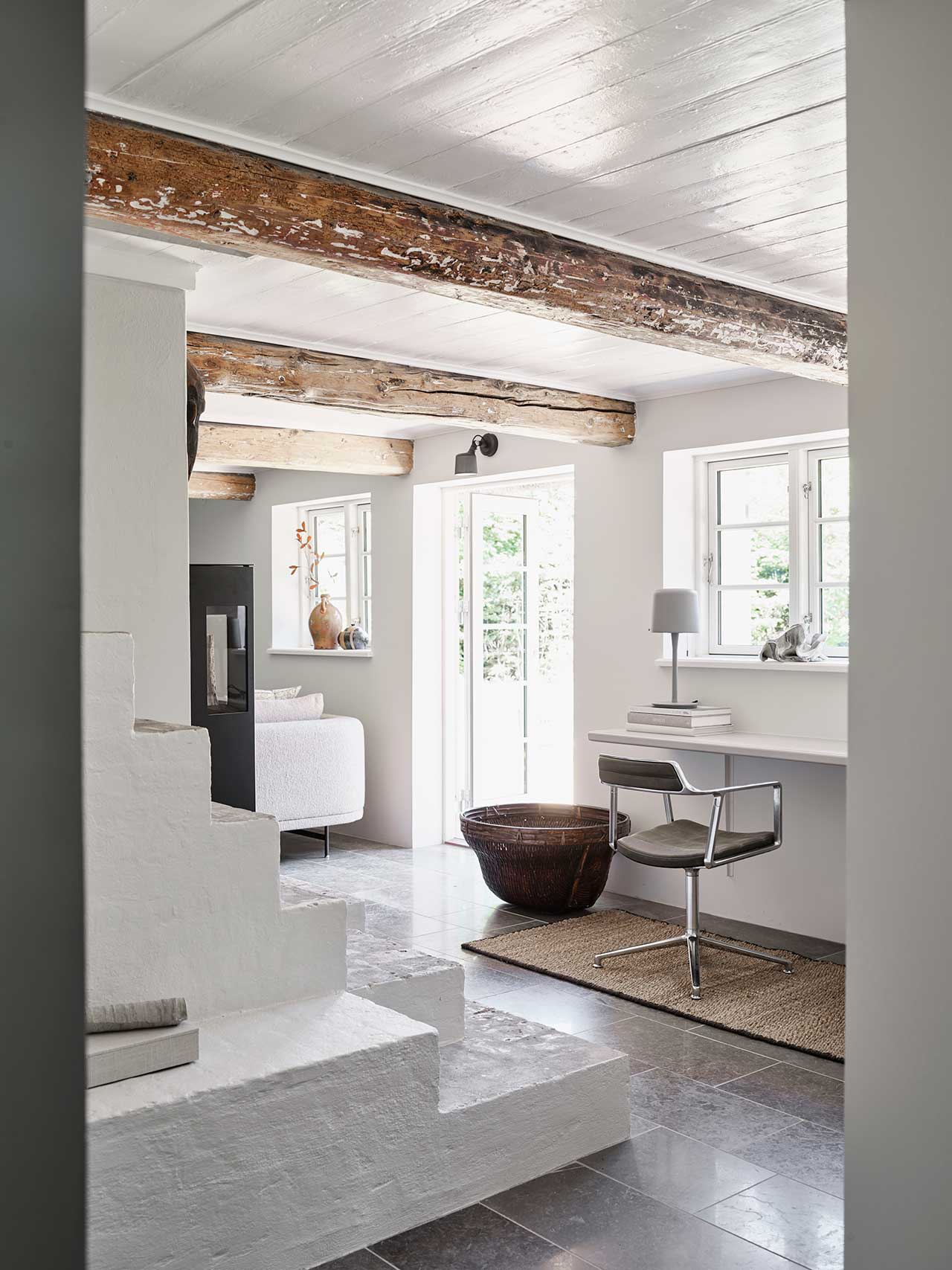 19/24 Photos
20/24 Photos
21/24 Photos
22/24 Photos
23/24 Photos
24/24 Photos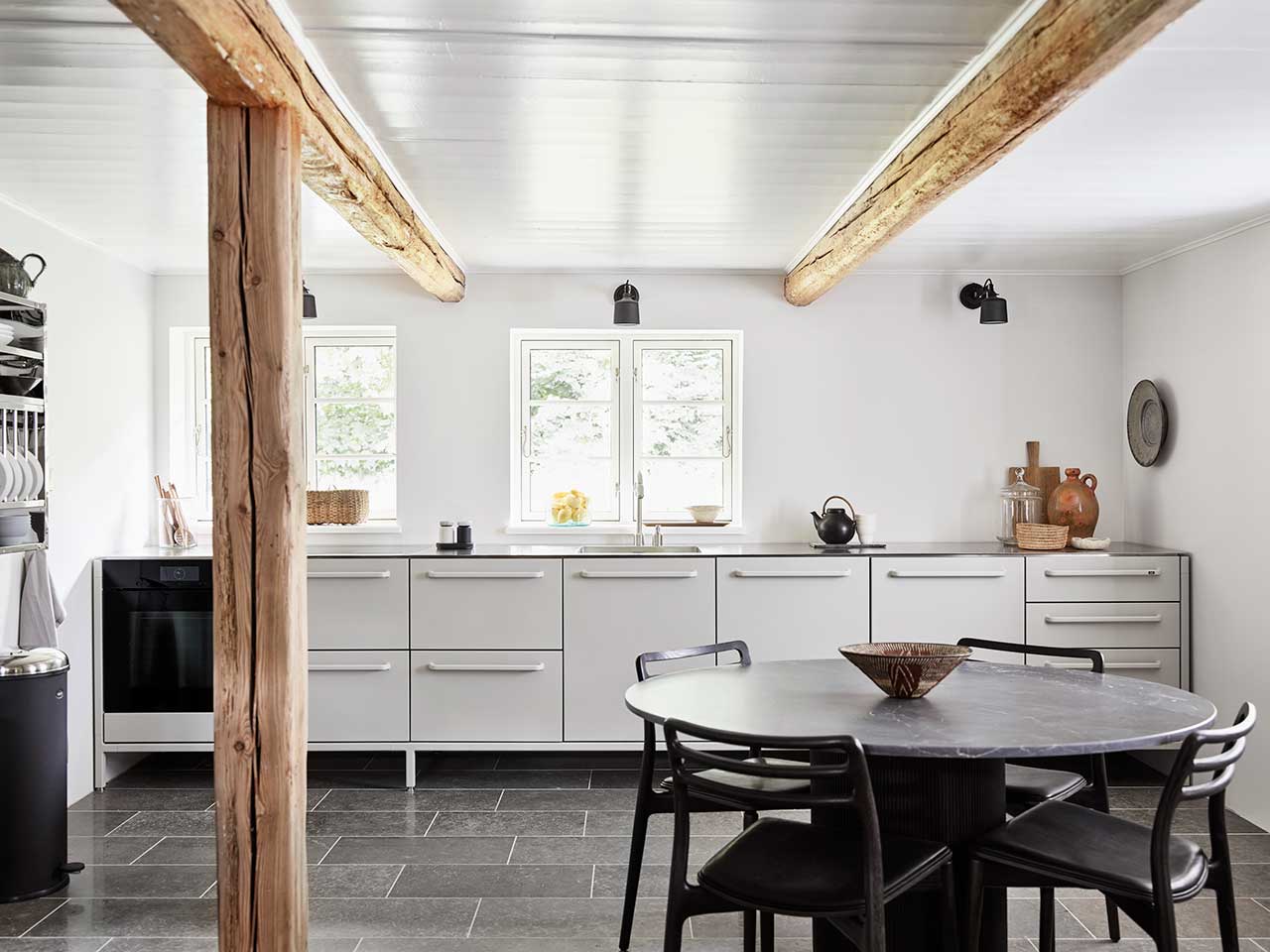 Vipp might have begun with a pedal-controlled bin (or trash can for us in the U.S.) but over the last 80 years the Danish brand has grown to include just about any product one might possibly need in their home, including lighting, kitchen + bathroom, furnishings, furniture, accessories and textiles. In recent years, they've expanded beyond objects to design full kitchens and a few hotels, including their latest, the Vipp Farmhouse. Located on the Danish island of Lolland in a forest of 100 acres, Vipp's 4th hotel destination has launched as a one-room hotel housed within a traditional Danish farmhouse.
The Vipp Farmhouse comes together as a partnership between Vipp and estate owner Ulrik Th. Jørgensen, who commissioned interior designer Julie Cloos Mølsgaard to transform the 1775 thatched roof farmhouse into a charming retreat that mixes traditional charm with all the modern conveniences one would expect in a hotel. The designer utilizes Vipp's portfolio of furnishings to complete the interior with a Scandinavian minimalist aesthetic. The open kitchen is outfitted with a Vipp Kitchen with modular grey cabinets.
Vipp's iconic trashcans live below a wall rack holding various pieces of Vipp dinnerware.
During lockdown we have rediscovered nature and the charm of the Danish countryside, and now we share it with you. Vipp's fourth hotel destination offers a convenient escape to nature. A taste of farm life, where the cow has already been milked.
– Jette Egelund, 2nd generation Vipp owner
The Vipp Farmhouse includes three bedrooms, each with a cozy, minimalist feel with white walls and neutral furnishings.
There's a nearby estate, Søllestedgaard, with a manor that dates back to 1800 and a restaurant, Spiseriet, that guests can visit. "Our old horse stable is now transformed into a restaurant and shop where Vipp Farmhouse guests can buy or taste our variety of 250 greens cultivated on the fields next door," says Ulrik Th. Jørgensen.
To book the newly opened Vipp Farmhouse, visit vipp.com.
Photos by Anders Schønnemann.
Art pieces borrowed from Galleri Christoffer Egelund.