British furniture brand Vitsœ not only moved into a new home for their headquarters and production, they had a hand in both the design and construction of the new space in Royal Leamington Spa. The new facilities span 135 meters in length, 25 meters in width, and six meters in height, and are naturally ventilated and naturally lit thanks to its thoughtful design, which came together with Vitsœ's in-house team along with yacht designer Martin Francis.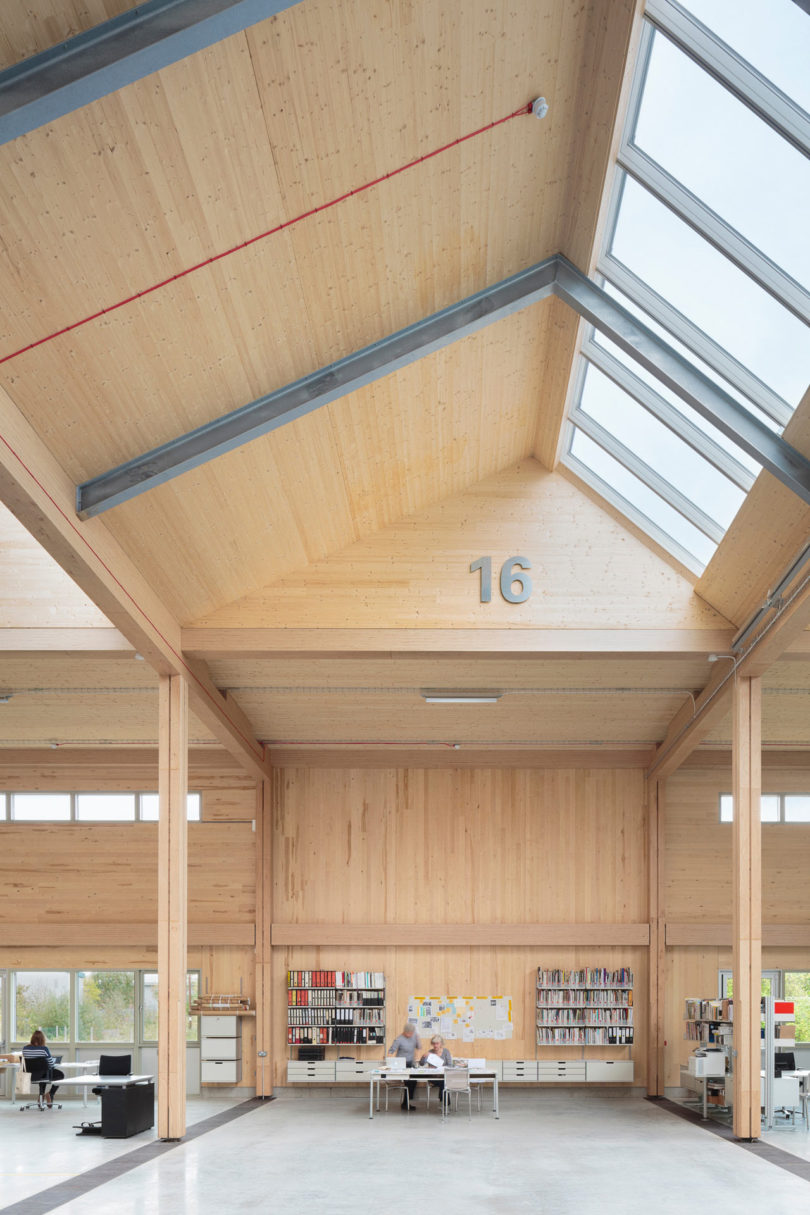 The new building is thought of much in the same way as the company's iconic 606 Universal Shelving System, as it's constructed like a kit of parts that can be adapted over time depending on their needs. The design focuses on natural materials, natural lighting, and natural ventilation as a way to create a connection between the employees and their surroundings, while also helping to keep energy consumption down.
Massive windows and skylights keep the interior well-lit during the daytime, while cross ventilation keeps the temperature comfortable. High ceilings allow the heat to escape during the warm summer months. The windows also allow the employees to enjoy the surrounding landscape and locals to get a glimpse of what's going on inside as they pass by.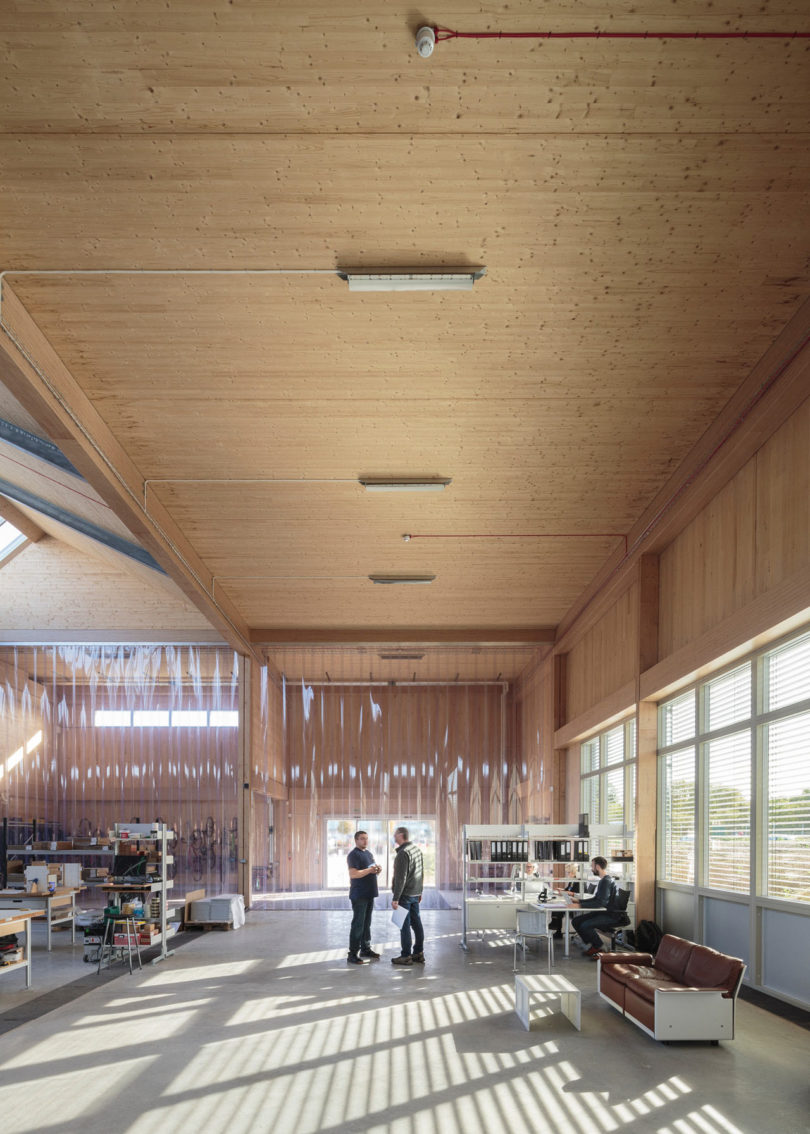 They chose the site due to its central location in the Vitsœ supply chain, ease of transportation, a rich industrial history, distance to two universities, and its local architecture.
The building marks the first time a wooden structure in the UK is constructed entirely out of the newly developed beech laminate-veneer lumber (LVL), a high-performance engineered hardwood that adds a layer of sophistication to a wooden building. The use of beech was a natural fit as that's the wood used in their furniture since 1959. And since the building is made entirely of wood, it can easily be modified in the future should the company's needs change.
Photos by © Vitsœ.