The EV World Is Abuzz Over the Design of the Volkswagen ID. Buzz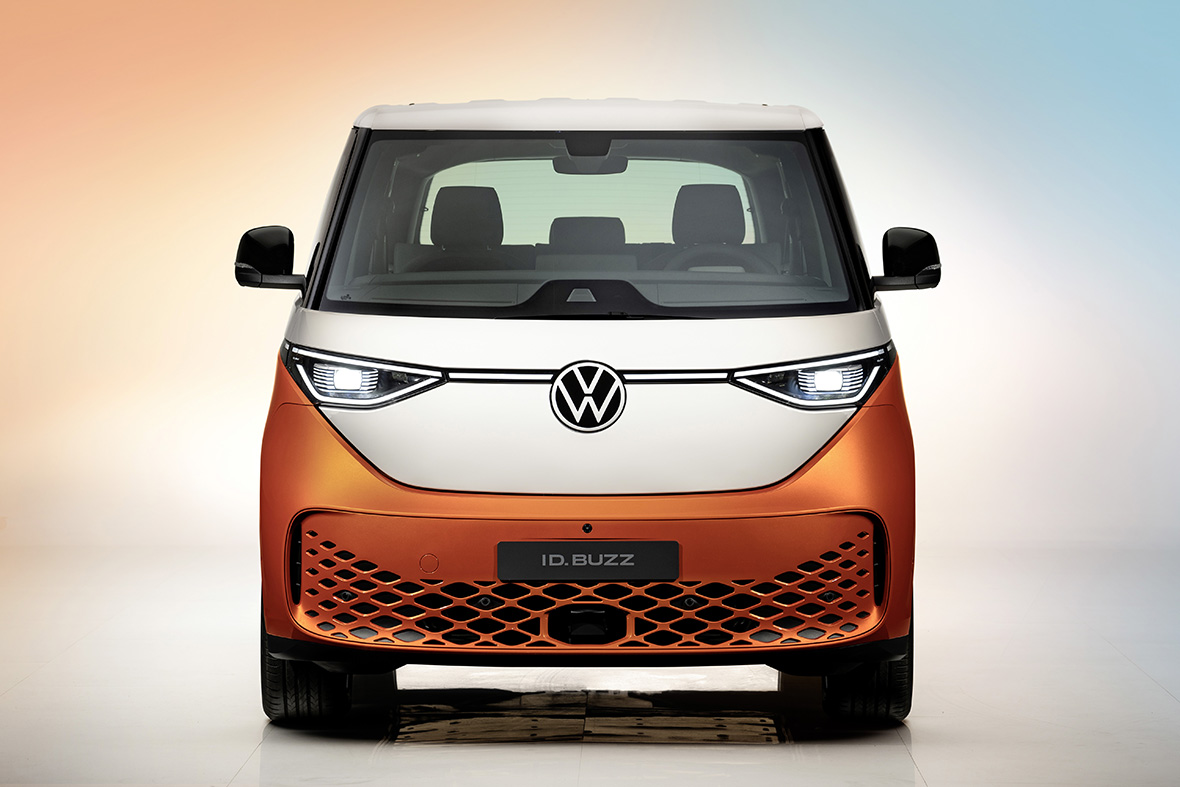 The EV World Is Abuzz Over the Design of the Volkswagen ID. Buzz
1/14 Photos
2/14 Photos
3/14 Photos
4/14 Photos
5/14 Photos
6/14 Photos
7/14 Photos
8/14 Photos
9/14 Photos
10/14 Photos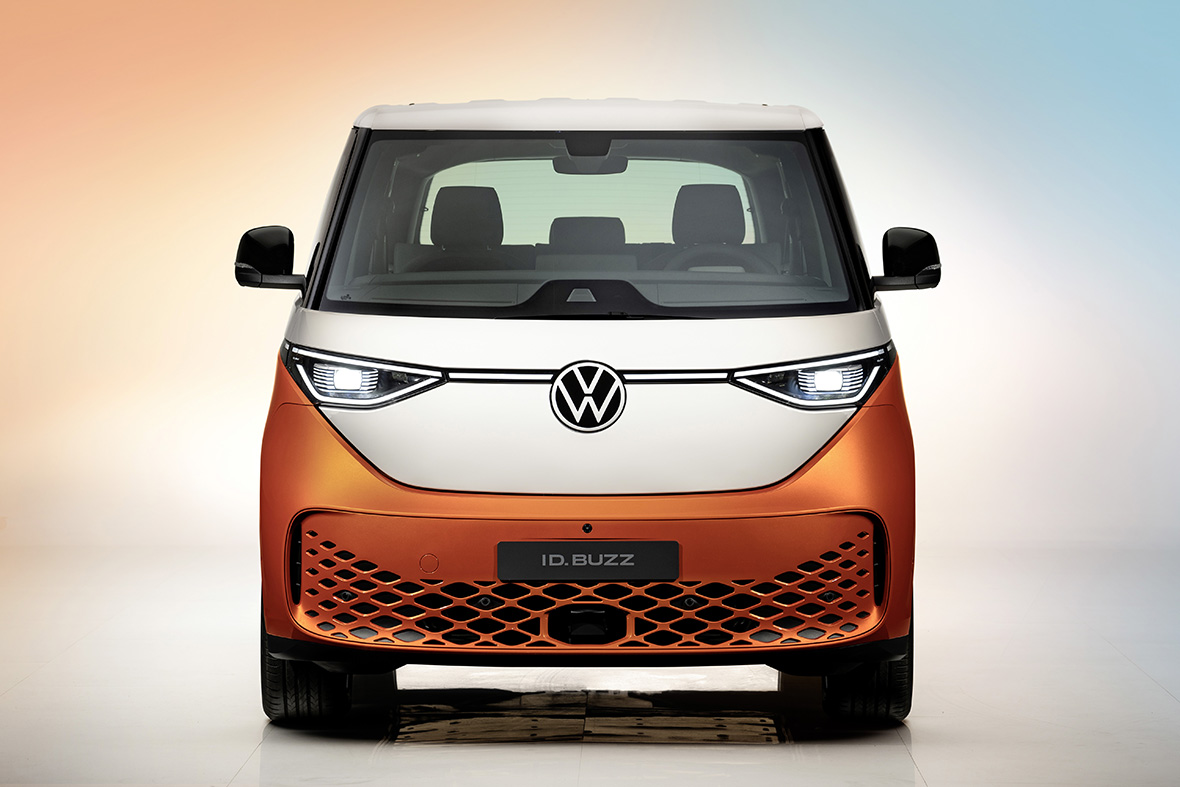 11/14 Photos
12/14 Photos
13/14 Photos
14/14 Photos
When Volkswagen rolled out the New Beetle in 1998, the retro-modern silhouette tapped into a generation's collective memory of sunshine-tinged recollections of free love, open roads, and youthful spirit, turning nostalgia into a bona fide sensation. The German automotive brand is hoping for lightning to strike again, but this time with the electrified progeny of their iconic lunchbox on wheels, the VW T1 van. The Volkswagen ID. Buzz – formerly a 2017 concept – has finally solidified into a production vehicle we'll soon see buzzing about in the wild powered by batteries alone.
"In the 1950s, the Volkswagen Bulli stood for a new feeling of automotive freedom, independence, and great emotion," says Ralf Brandstätter, Chairman of the Board of Management of Volkswagen Passenger Cars. "The ID. Buzz picks up on this lifestyle and transfers it into our time: emission-free, sustainable, fully networked, and now ready for the next big chapter: autonomous driving."
For the most part Volkswagen has retained the iconic two-tone finish (alongside seven single-color options) and identifiable boxy profile that made the original microbus popular with the hippie generation and beyond. The aerodynamics have since been modestly improved, expressed by a casually swept windshield that continues like wraparound shades, creating the effect of a continuous glasshouse from both inside and out. The result is one reminiscent but not overwhelmingly retrospective of the original.
"We very consciously ensured that we were not making another T1," says Jozef Kabaň, Head of Volkswagen Design. "The ID. Buzz shows that it is successfully transferring the genes and stylistic elements of that iconic vehicle into the digital era."
Inside, Volkswagen also avoids double-dipping into the temptation of going retro-modern again, giving the electric van a clean and contemporary interior using recycled vegan materials in lieu of real leather. The unfussy surfaces and dash result in a spacious looking ride in a five seat configuration.
The dash has been given a decently sized 10-inch Digital Cockpit display in front of the driver alongside another 10-inch infotainment screen positioned centrally in the dashboard (an even larger 12-inch display with navigation is optional); both are mounted to create the airy illusion of "free floating tablets."
And let us commend VW for including a plethora of charging ports within a vehicle that might prove popular with families that often fight for device charging rights. With two USB-C plugs and a tray for wireless charging (wireless App-Connect is also standard) to the right of the steering wheel, two more in center console (dependent on specification), a fifth in the front passenger door, another in each of the two sliding doors, and one by the rearview mirror for a dash cam, everyone's need to stay powered up should be met.
On two-tone ID. Buzz models, the upper section, including roof and V-shaped hood, is finished in Candy White, while the areas below the character line are in a choice of four shades: Lime Yellow, Starlight Blue, Energetic Orange [shown], or Bay Leaf Green.
Volkswagen also announced a modified fleet-oriented cargo hauler known as the ID. Buzz Cargo that jettisons the rear windows and seats, offering 137.7 cubic feet of storage capacity – a work van currently only intended for European markets.
No pricing nor range specs have been made available yet. What we do know is the European market will see the ID. Buzz this autumn, with the van's North American version planned for a 2023 debut, followed by sales in 2024.