Located in the inner-city suburb of Surry Hills, New South Wales, Australia, this renovated apartment can be found in the historic Edwards & Co. building, one of the area's most recognized structures. Originally a tea factory in the 1920s, it had most recently been used by an advertising agency before architect Josephine Hurley was hired to transform the 300-square-meter (approx. 3229-square-foot) space into a private, two-story residence on the top two floors.
The main level features large arched windows that give the space a distinct look while providing plenty of natural light to the interior. The understated design was thoughtfully executed to respect the building's history, while modernizing it for everyday life.
A fairly neutral palette of warm grey, rich wood, and crisp white surfaces were used throughout for practicality.
The original brick was left untouched giving the open space character while also providing contrast to the white elements.
Hidden behind what looks like a closet door is a bathroom.
The top floor used to be the caretaker's office, which they demolished to create a guest retreat. It's basically its own apartment.
Behind the grey doors is a hidden kitchen letting you slide them shut when you want to keep it under wraps. Copper piping was used in a random design to create light fixtures in the main living space.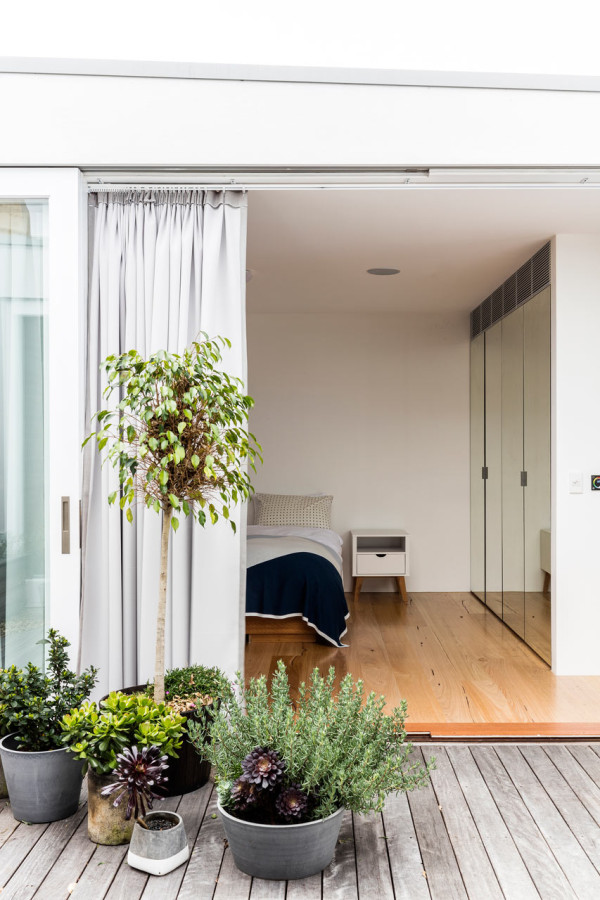 Photos by Tom Ferguson.