I think waxing just got a bit more fun. Wax Revolution in Mexico City was designed by ROW Studio as a way to set a new standard for people's idea of hair removal and it looks like they knocked it out of the park. The space was originally dark and rundown in a partial basement that was hidden from view on the street.
They opened it up and created a black steel frame structure that makes you want to take a second look.
The reception area is painted a vibrant blue and it continues to pique your interest from the street. One of the first things you notice when you walk in is the enormous black faceted desk that begins at the front window and continues down the hall.
The pièce de résistance is when you round the corner and come upon the brightly colored faceted walls with matching mirrors that create not only volume but the most interesting corridor I've ever seen. I'd like to party here after dark.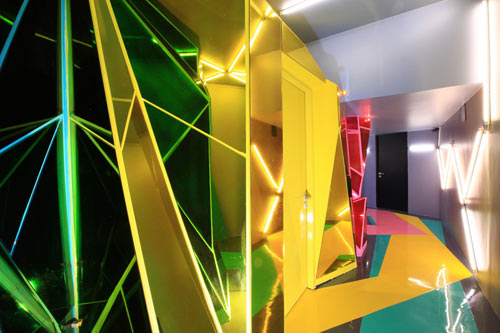 Photos by Sófocles Hernández.

Design From Around The Web