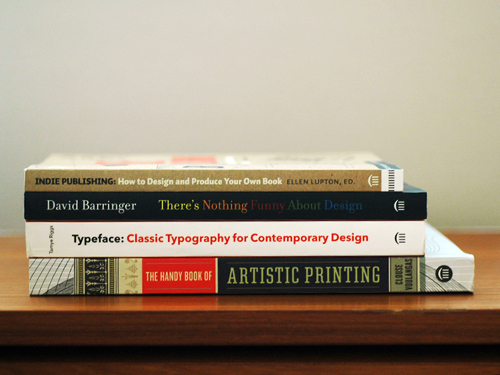 Princeton Architectural Press has just released some amazing titles to their growing collection of art and design books. We already showed you The Handy Book of Artistic Printing. Here are a few more titles for your enjoyment.
Indie Publishing
This book by world renowned designer, Ellen Lupton is a great book for people who are new to the publication world and want to learn how to create their own books and magazines. The book provides great step-by-step instructions/diagrams on how to construct your own publication.
Typeface: Classic Typography for Contemporary Design
This is a great book for learning about the various typographic classifications, their origins, and main typographical characteristics. What's nice about this book is that they show how these classical typefaces are applied in real world projects. I highly recommend this book to first semester graphic design students.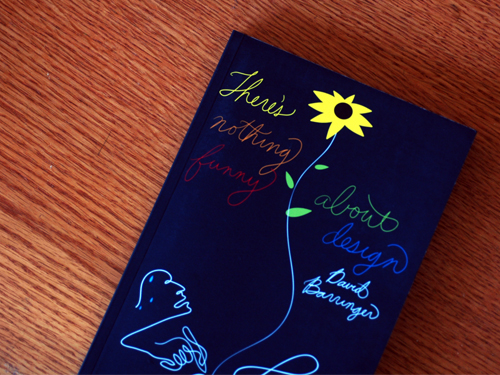 There's Nothing Funny About Design
I highly recommend this to anyone who considered themselves as a creative. Being a designer, I'm a sucker for visuals and rarely have time to sit down and read a book that has no images. I'm currently half way through this book and I really encourage designers to read about design instead of always looking at pretty pictures. Check out some other great design essays: here, here, and here.

Design From Around The Web