A+Z Design Studio, run by architect and production designer Attila F. Kovács and his art director and stylist wife, Zsuzsa Megyesi, became their own clients when they converted a four-story building that was once a weapons factory, into their home. Located in the southern part of Budapest, Hungary, Loft 19, their tower-like home, and the large factory complex date back to around 1913-1915 and have become protected industrial buildings. The space is quite unusual but they've made it all their own creating the perfect blend of design from Kovács' childhood years (1950s-60s) with a contemporary spin.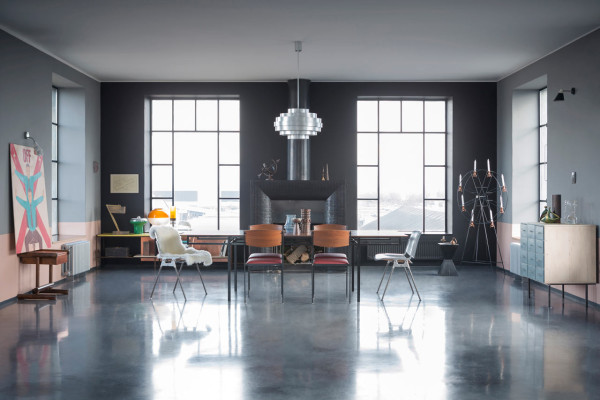 When they acquired the building, it was in shambles – broken windows and doors, no water, electricity, or gas. Over the course of two years, they set out to restore and reconstruct the building to their taste. On the first floor, there's a large studio and showroom, as well as a guest suite. The second floor contains the bedrooms, bathrooms, and closets, while the third floor is the public space with a living and dining area with an open kitchen. The fourth floor houses the pool, sauna, gym, library, laundry, and roof terrace. The top floor pool was made possible because of a concrete fire water tank that was found in the attic and converted into a pool.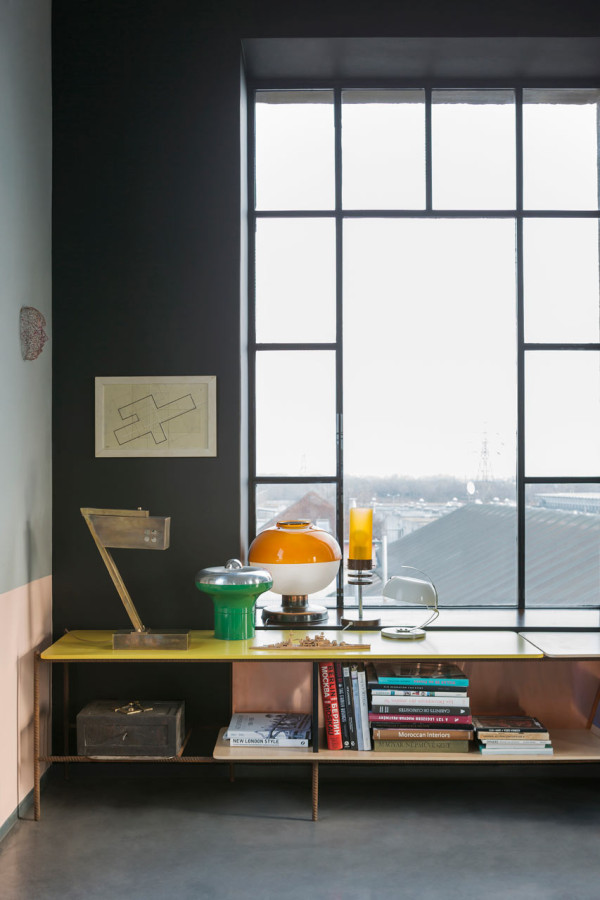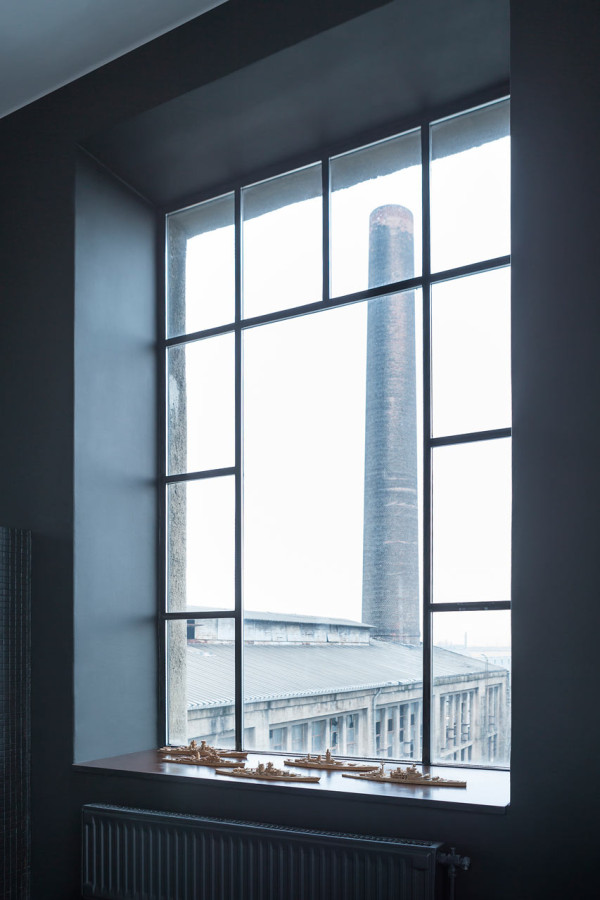 Out one of the large windows is a view of the old power station building and tower.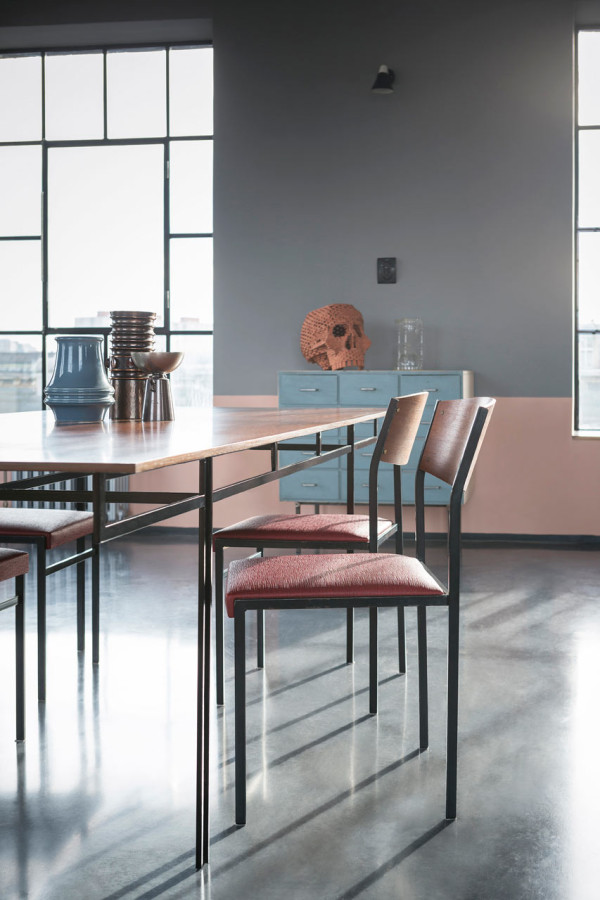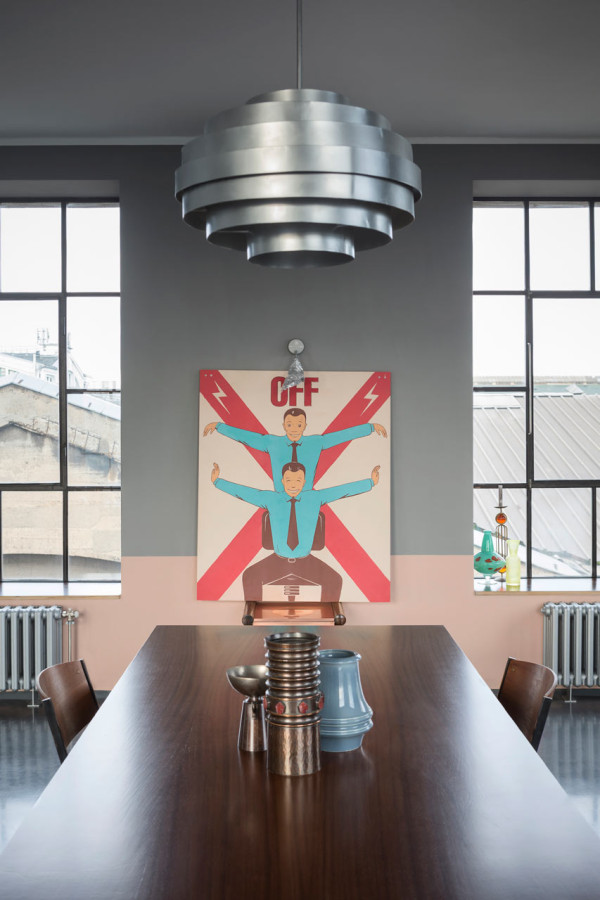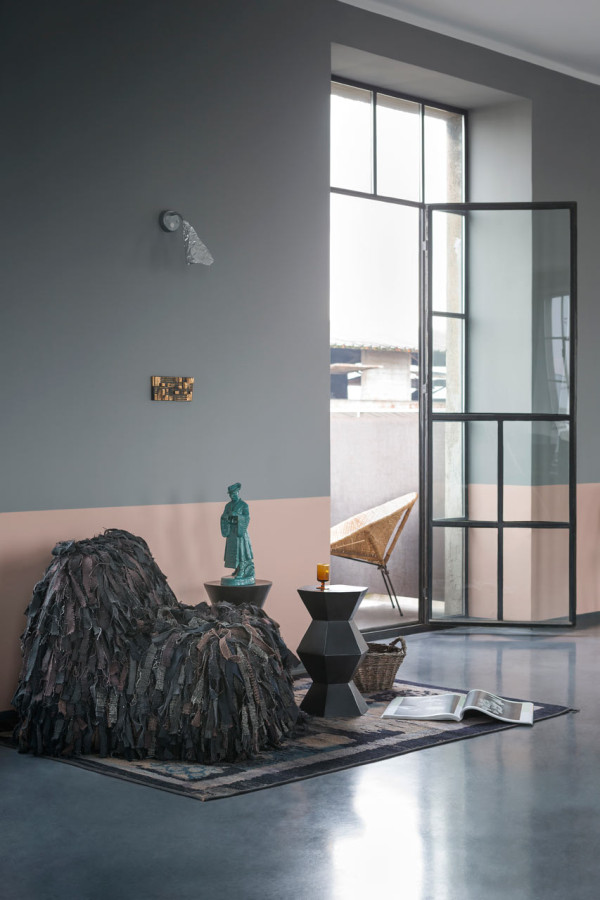 The black PULI chair was designed by them in 2010, as was the creased lampshade on the wall.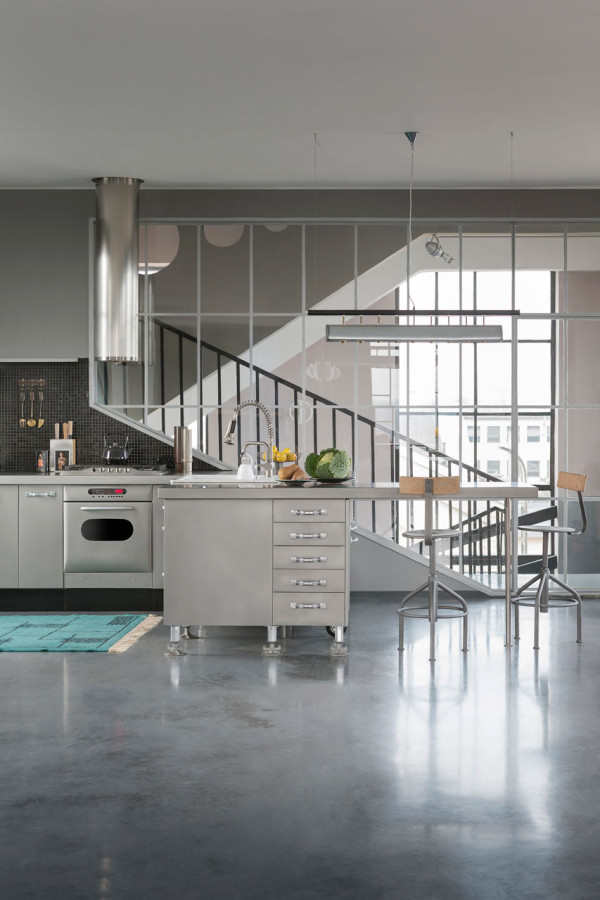 The stainless steel kitchen was custom designed by them.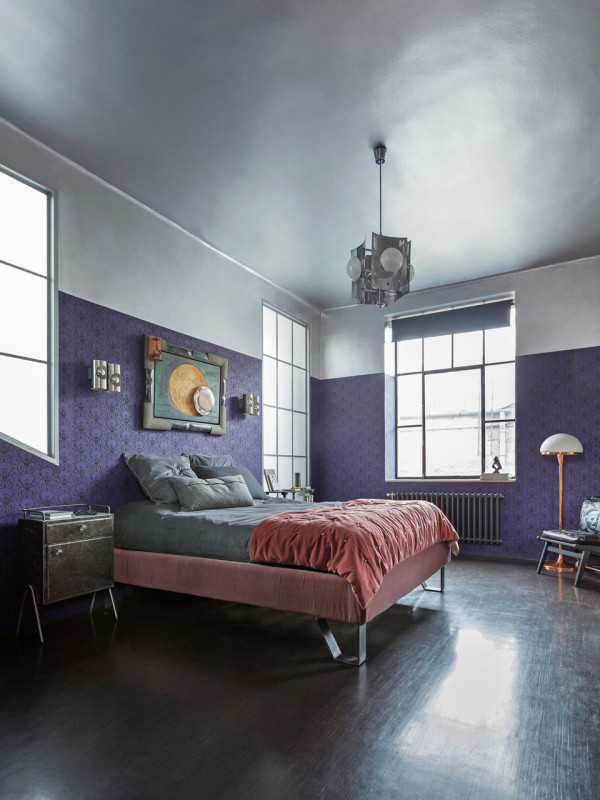 The bedroom level was designed to feel like a mid-century boudoir with bold colors and accents.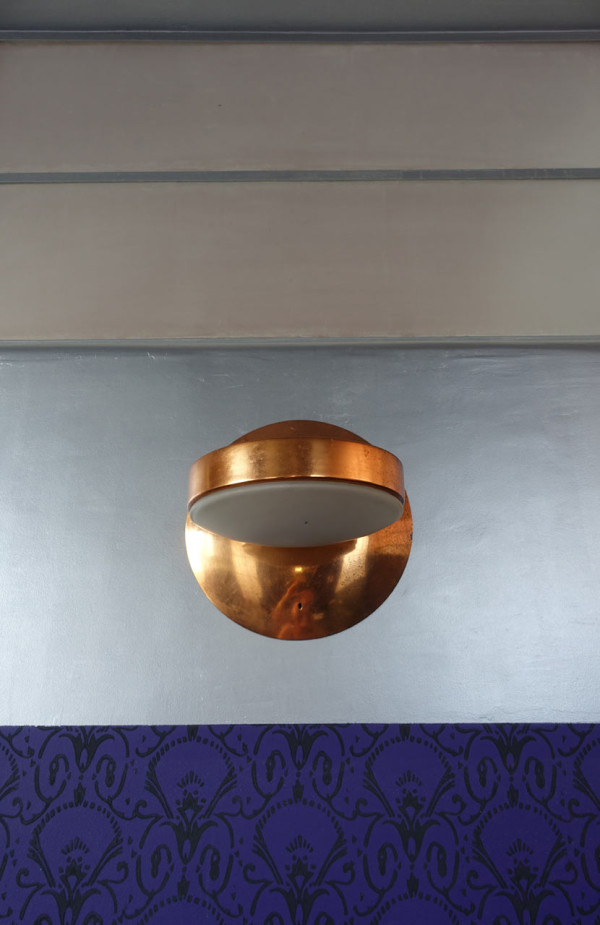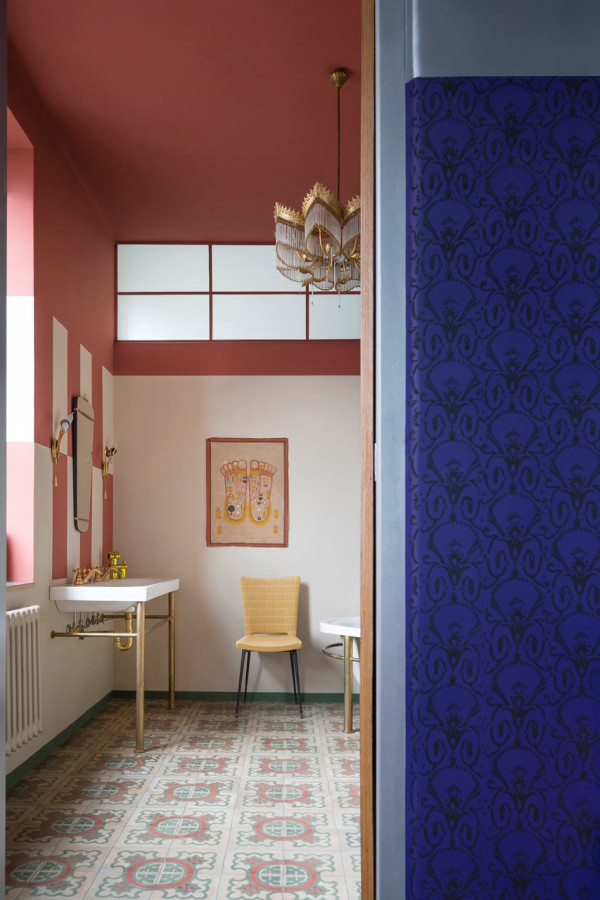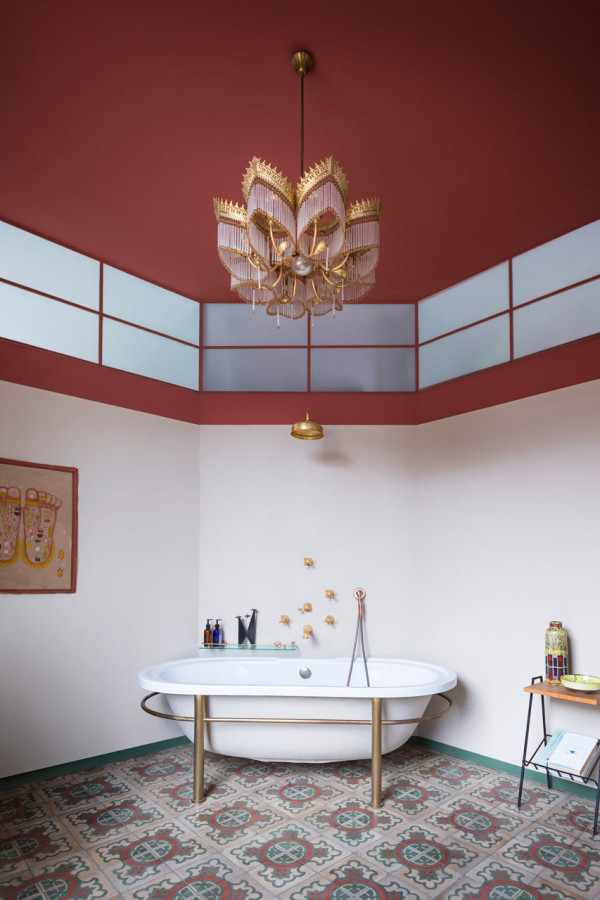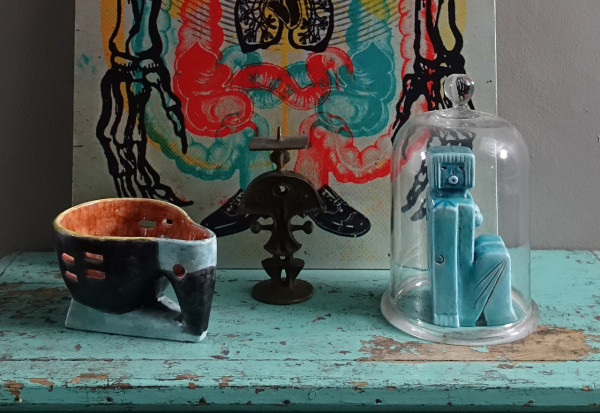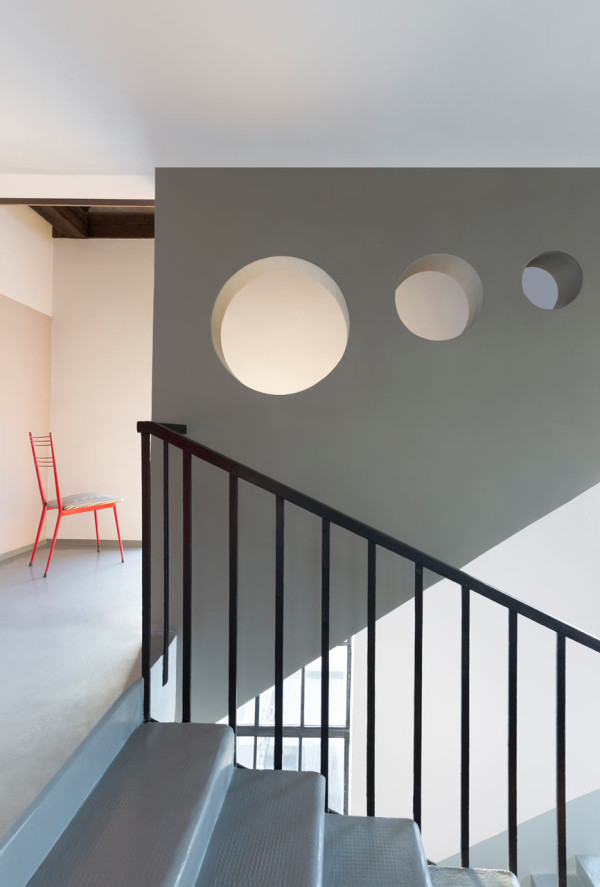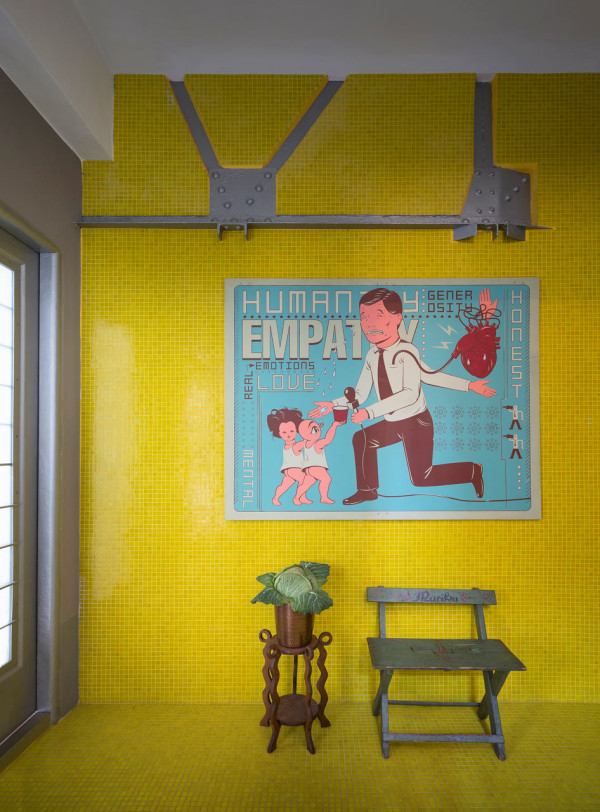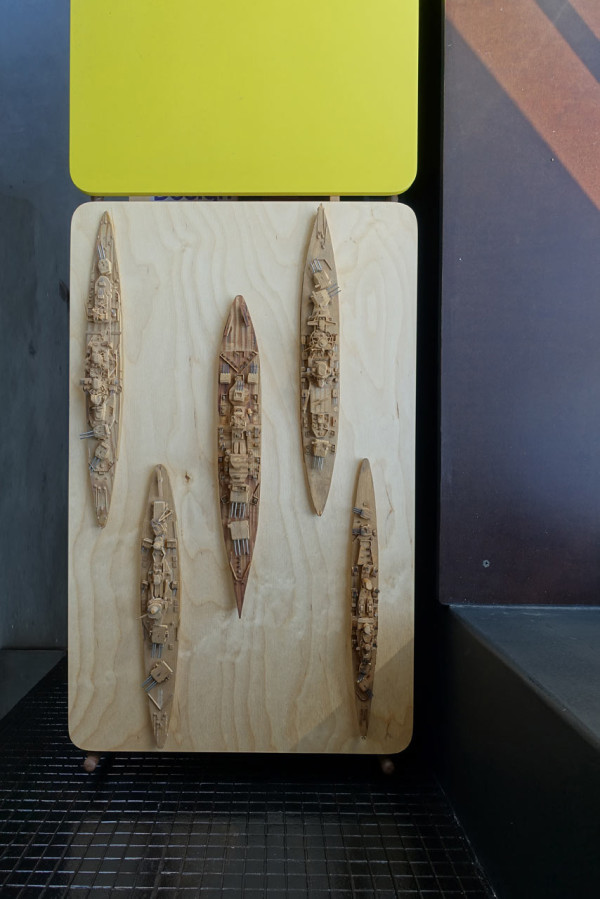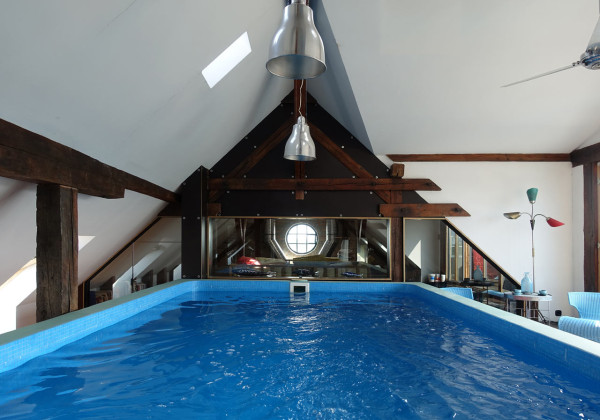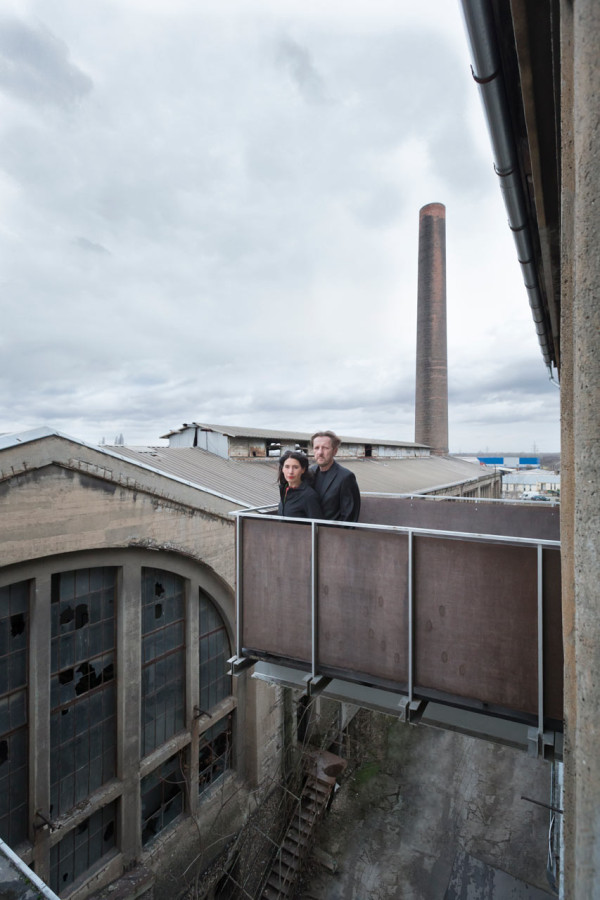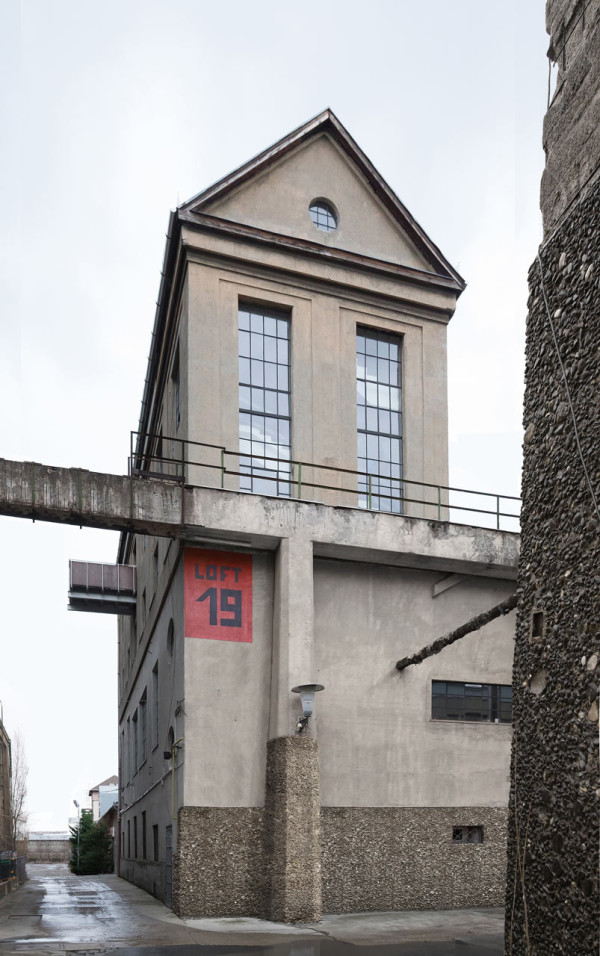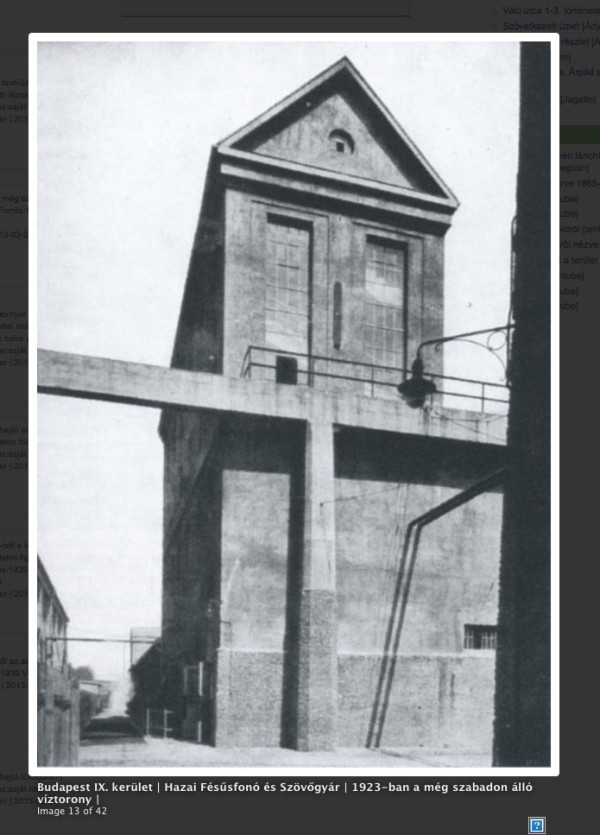 Photos by Beppe Brancato. Detail photos by A+Z Design Studio.