Wellness Experts Agree: Innovative Technologies Make for a Healthier, Modern Kitchen With Signature Kitchen Suite
The following post is brought to you by Signature Kitchen Suite. Our partners are hand-picked by the Design Milk team because they represent the best in design.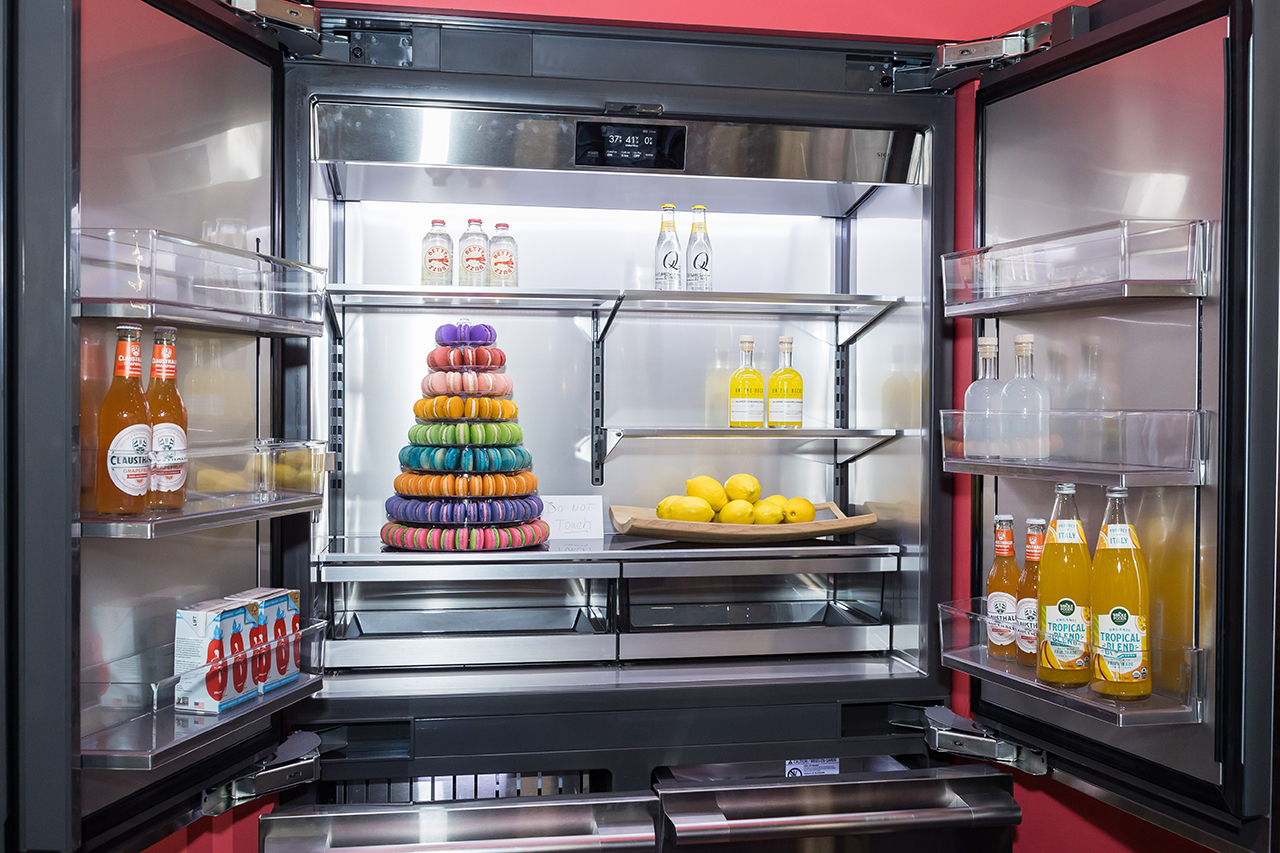 Wellness Experts Agree: Innovative Technologies Make for a Healthier, Modern Kitchen With Signature Kitchen Suite
1/8 Photos
2/8 Photos
3/8 Photos
4/8 Photos
5/8 Photos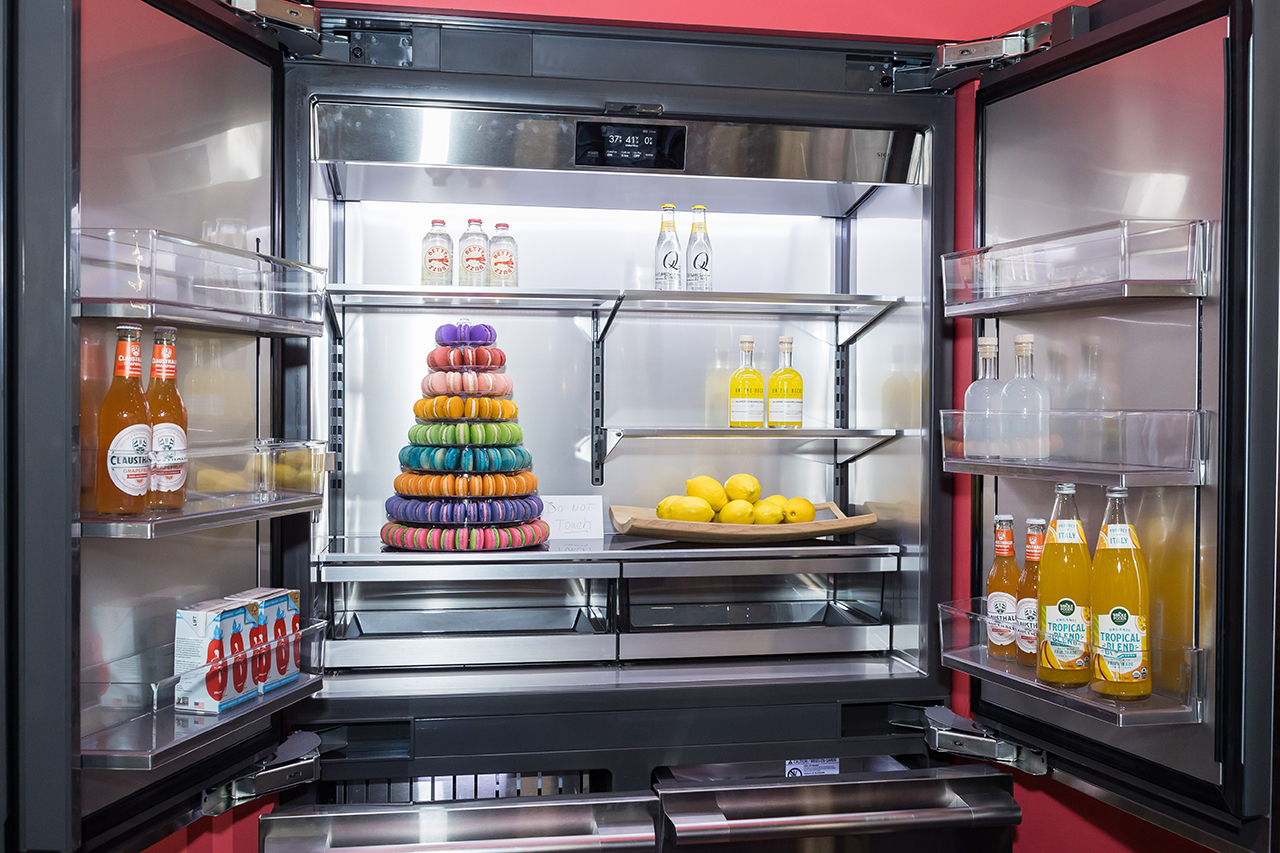 6/8 Photos
7/8 Photos
8/8 Photos
Everything that Signature Kitchen Suite creates is a masterclass in demonstrating respect for food at every level. From performance to intelligent design to precision, the brand honors the ones who are producing and preparing it – and, of course, the lucky individuals who get to enjoy the fruits of their labor. It's through these details and dedication that the brand stays True to food™ and wellness. Now, Signature Kitchen Suite has introduced the 48-inch Built-in French Door Refrigerator/Freezer, providing never-before-seen capacity and functionality – imagine the possibilities!
Ideal for large families, entertainers, and home chefs, the 48-inch French Door Refrigerator/Freezer is a true workhorse that features innovative preservation features, a sleek design, and more. A standout element is the 5-mode convertible drawer that allows you to select a temperature zone to best suit what you're storing. Choose between Chilled Wine, Fridge/Deli, Meats/Seafood, and Cold Drinks – or drop the temperature to turn the entire unit into an extra freezer. This functionality goes a long way toward increasing food freshness and lifespan, while also making the appliance work in the way that best suits your needs and lifestyle. Dual compressors, a stunning metal interior, and engineering to minimize temperature fluctuations to +/-1° F provide further enhanced food preservation.
Signature Kitchen Suite's latest episode of True to food™ with Mark Bittman features Kaitlin Guerin, owner and pastry chef at Lagniappe Bakery in New Orleans. Guerin stresses the importance of using fresh ingredients and being able to control time and temperature when in the kitchen. These are the main elements that decide how long it will take to produce different parts of her pastries – be it hours or days. As Guerin shares, the desserts she makes can only be as good as what goes into them, and high tech refrigeration like that from Signature Kitchen Suite keeps ingredients at their peak for longer. Once the various components of the desserts are created, everything is stored at different temperatures for different lengths of time using temperature zones. "These pastries are temperature controlled so they maintain their balance of flavor and texture," Guerlin explained. What she does and how she achieves it is truly an art form, with Signature Kitchen Suite eliminating worry of freshness and helping Lagniappe Bakery achieve success.
Signature Kitchen Suite puts a lot of effort into designing and bringing to life appliances that will improve your quality of living. But beyond exceptional food preservation, what else can you do to increase well-being and eliminate stress within your kitchen? With spring on the horizon, we spoke to experts Sarah Barnard, Blair Costello, and Diana Ryu to learn some ways to easily create a joy-filled space where we look forward to spending time.
The 48-inch French Door Refrigerator/Freezer's ample capacity is impressive, with enough space to accommodate the largest of trays and tallest of bottles. Say goodbye to contorting containers or relegating leftovers to the basement fridge – there's space enough for it all and then some right here.
The overall design also makes it easy to see what you have in stock. Blair Costello, of Vera Iconica Architecture, designs retreat experiences, workplaces, and life experiences at home with health and holistic wellness in mind. With so many seasonal fruits and vegetables making their appearance this month, there are more options at hand than we've had all winter. "Being part of the [cooking] process kicks off digestion and hones your relationship with food, and with yourself." Costello suggests stocking a diverse pantry full of whole grains and legumes – as well as spices – to help boost nutrition and give you the tools needed to change up meals rotated through on a regular basis. Fresh foods are many things, but boring is not one of their qualities.
Costello added, "Digestion begins with the eyes, so put healthier snacks (fresh fruits, fresh bread, fresh vegetables, etc.) within eyesight to encourage those habits. These small environmental nudges can have a big impact." Costello added, "Our mind and body are truly connected. What you eat will impact your body function, mental function, and state. Invest in quality food. For me, wellness in the kitchen space revolves around the quality of the ingredients, with a big focus on locally grown produce and locally raised and pastured meats."
The 48-inch French Door Refrigerator/Freezer also has something special for the ice lovers – you know who you are. The freezer includes a dual ice maker that gives you the option of traditional ice or slow-melting, spherical Craft Ice™. If your cocktail game is strong, this is a way to take it to the next level. Relax more with your afterwork beverage or entertain with ease while enjoying this fun feature.
Putting groceries away and meal prepping just got a bit more stress-free with Signature Kitchen Suite's exclusive Lift and Go™ Drawers. They make interacting with the appliance incredibly easy, with minimal effort on your part when it comes to lifting. The drawers also make regular cleaning and accidental spills easier to remedy, something we can all appreciate when it comes to unwelcome messes.
Sarah Barnard, WELL AP + LEED AP, is a leading designer of personalized, sustainable spaces that support mental, physical, and emotional well-being. When it comes to a more convenient kitchen, Barnard suggests creating a setup while spring cleaning that will help streamline daily routines and reduce moments of friction apt to build up throughout the day. This can be as simple as knowing where regularly used items are stored and keeping countertops clean for a peaceful start to cooking. Digging deeper, it might mean utilizing a pantry to its fullest capabilities or purging cabinets of their belongings to create more order. "It's also essential to ensure that the kitchen is more than a place of utility and includes items of joy," Barnard finds. "If listening to music is part of the cooking experience, having quality kitchen speakers will make a substantial difference in the pleasure of preparing food."
We can also bring more wellness into our kitchens through good light and a view of nature. This doesn't mean you need to knock down an exterior wall and install floor-to-ceiling windows – there are workarounds to make both elements a part of your cooking space. If you do have windows in your kitchen, take advantage by making sure the blinds or curtains are open and letting in fresh spring air when weather permits. And if those windows happen to face a backyard or greenspace, all the better.
Diana Ryu is the owner of Namu Home Goods. The brand strives to highlight the natural beauty of wood, sourcing gallery-quality woodwork from Korea with a Korean-American aesthetic. She recommends adding a table lamp to brighten up the room, something that we've been seeing more of recently in kitchens. It adds a layer of comfort and warmth that can make a difference during those lingering dark mornings of spring.
Ryu also suggests creating a relaxing ritual. "I keep an incense chamber and incense that I light every morning when I put my kettle on for tea. I like the ritual of lighting the incense, smelling the scent, and hearing the water start to boil." Easing your way into the new day sets the tone for the rest of it, and savoring even a small moment can make for a stress-free start.
When it comes to incorporating nature, the solution may be as simple as a windowsill garden that can be utilized to add flavor and vitamins to your favorite dishes – and it's the perfect time of year to start one. "I love growing my own produce, and having that experience extend into my kitchen space has become a significant part of the joy of cooking," Barnard said. "I keep a small garden on my windowsill of herbs and plants I've started from vegetable scraps and have views of my garden from my kitchen, which helps make the gardening experience feel like an active part of my food preparation. Being conscious of where my food comes from and having that be a part of my kitchen design makes me feel more mindful and connected to what I'm cooking." Adding a garden space in your kitchen can also nicely coexist with creating efficient systems for recycling and composting.
Costello recommends we stay away from cookware coated with Teflon or other "non-stick" coatings when enameled, cast iron, carbon steel, and stainless steel cookware have been proven non-toxic. "Invest in high-quality, heirloom cookware and bakeware. It will be healthiest for you (from a toxicity standpoint) and future generations will get to share in the use and experience of these items as well." You can also choose to swap out pieces seasonally for more variety when sitting down to a weeknight dinner or entertaining on the weekend.
Many people don't view the kitchen as a room where art belongs, but we have to disagree because it brings joy, just as Barnard mentions. "It doesn't have to be fine art," Ryu suggests. She suggests doing a quick spring refresh by adding "Prints, beautiful ceramic plates, cups from small artists, pretty spoons and forks – and lots of big bowls on the counter filled with fruits and vegetables. They're attractive and also healthy." Barnard adds that visible storage of produce may also encourage the prioritization of these foods, which is something to make a habit of.
Spring's warmer weather is the impetus to come out of hibernation, optimize your kitchen space, and welcome life back into your home. Ryu and Barnard agree that the positive experience circles back to who you're surrounding yourself with, with Ryu adding, "There's nothing better for our health than a loving community." Technology, like that used in the 48-inch French Door Refrigerator/Freezer, can help further improve upon these times spent together with its capacity and capabilities. "Increasing options in diverse refrigeration systems can be a great asset when hosting, giving guests more independence and hosts more privacy and time to socialize," shared Barnard. Pastry chef Guerin agreed, adding "There's always a reason to celebrate, there's always a reason to eat good food, to be around family and friends."
The 48-inch French Door Refrigerator/Freezer is available panel ready or with accessory stainless steel panels. Through temperature control, capacity, and flexibility, Signature Kitchen Suite's refrigeration products can help you confidently keep your food fresh longer and improve on your time spent in the kitchen. To learn more, visit signaturekitchensuite.com.