Wescover: An Online Marketplace That Connects You With Designers + Makers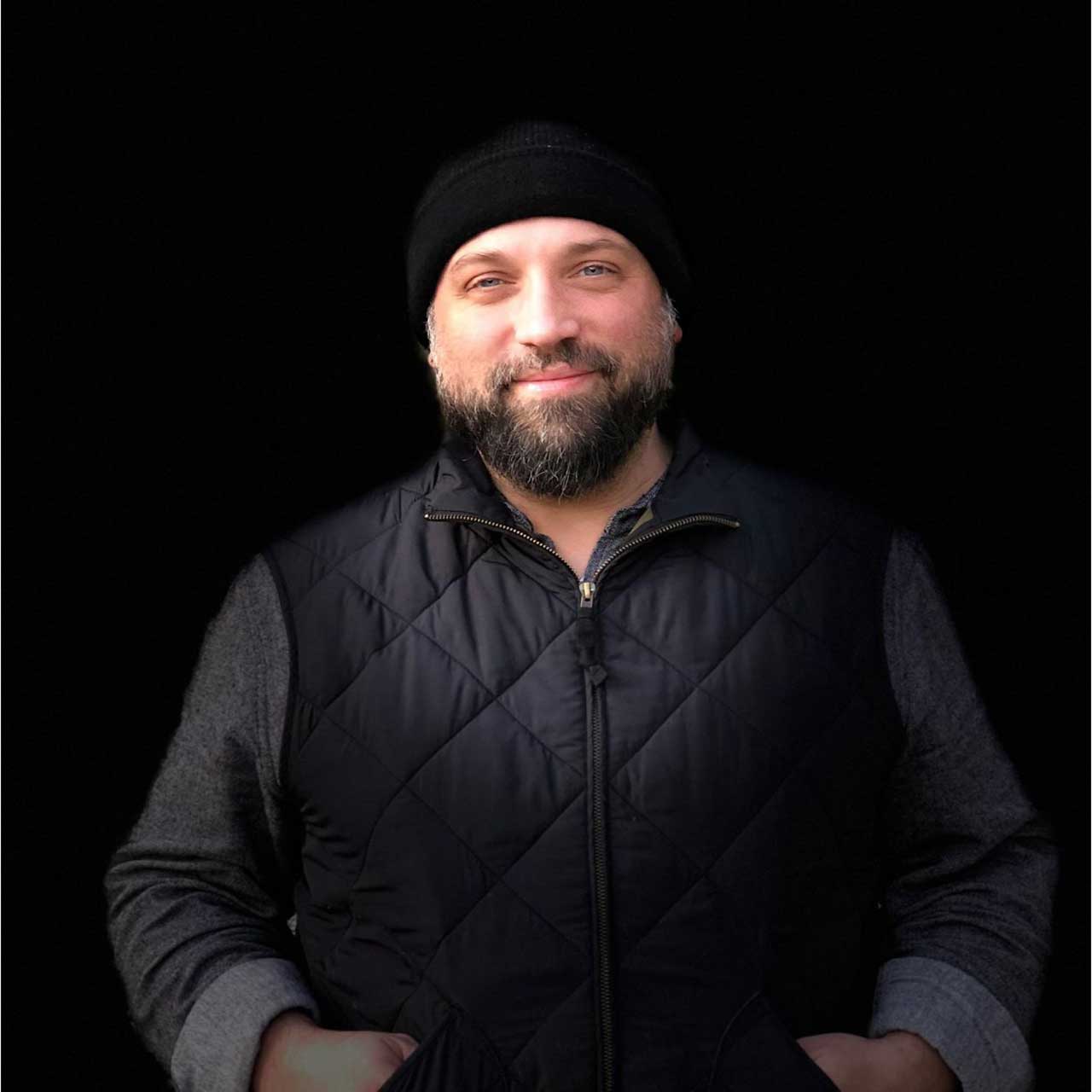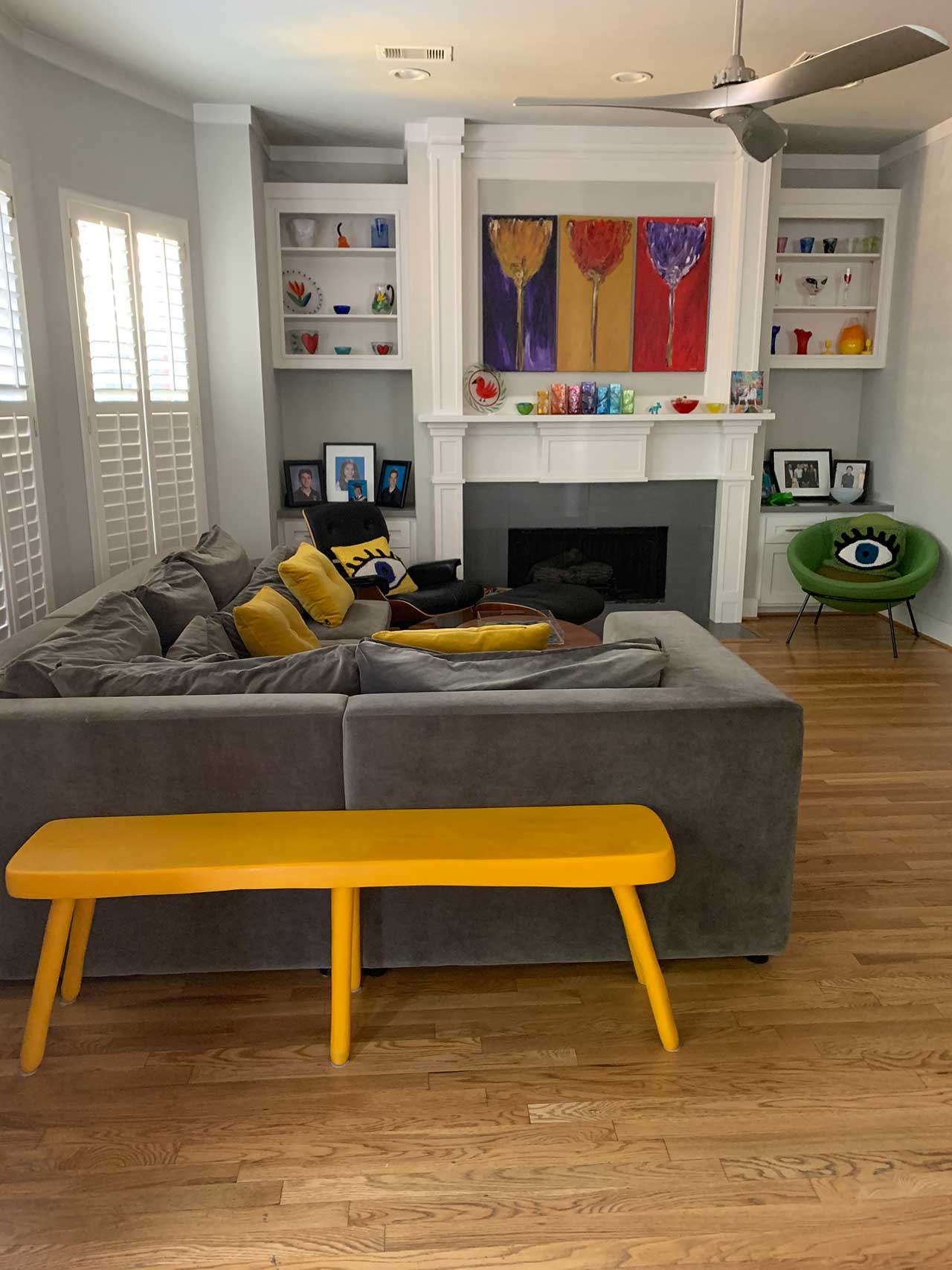 Wescover: An Online Marketplace That Connects You With Designers + Makers
1/17 Photos
2/17 Photos
3/17 Photos
4/17 Photos
5/17 Photos
6/17 Photos
7/17 Photos
8/17 Photos
9/17 Photos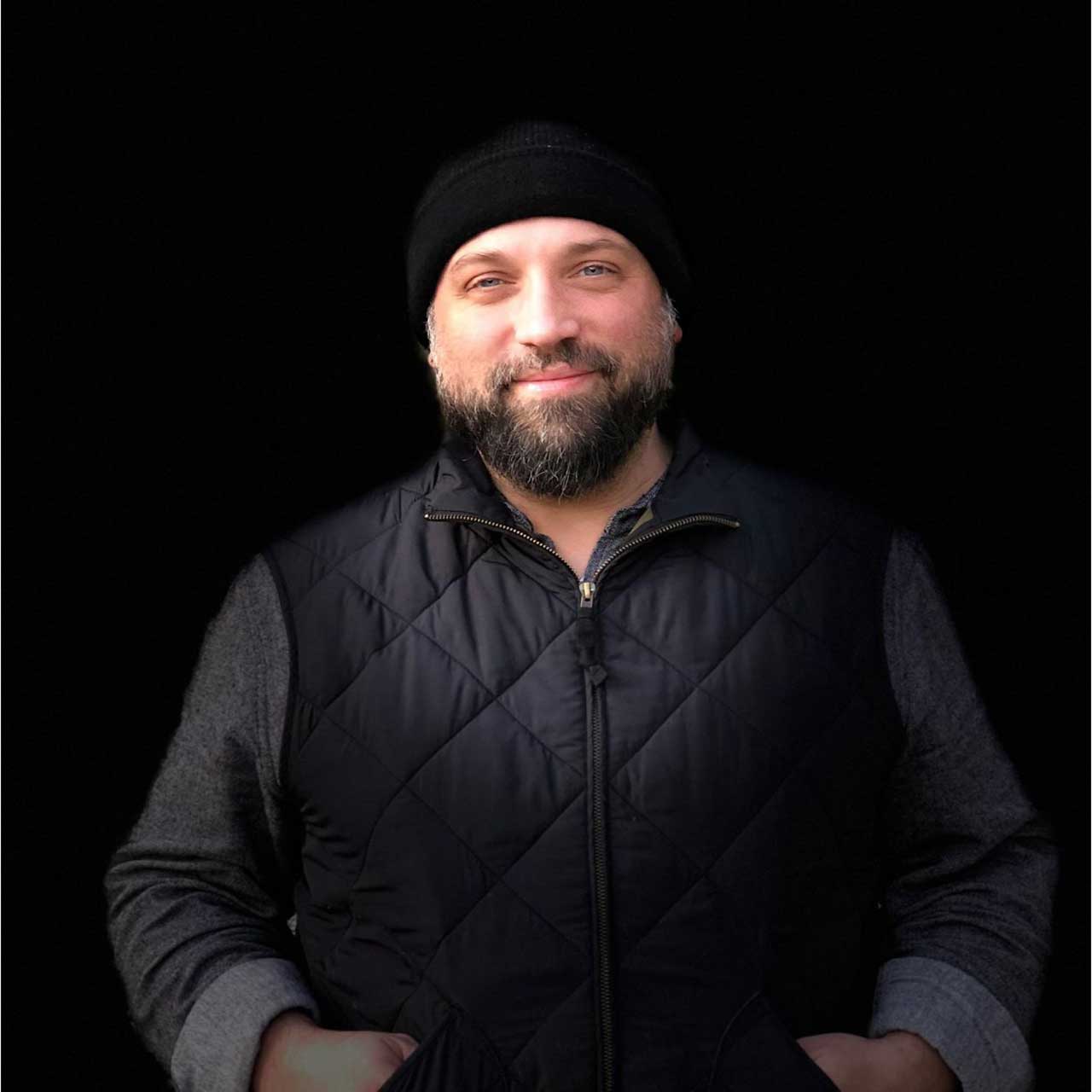 10/17 Photos
11/17 Photos
12/17 Photos
13/17 Photos
14/17 Photos
15/17 Photos
16/17 Photos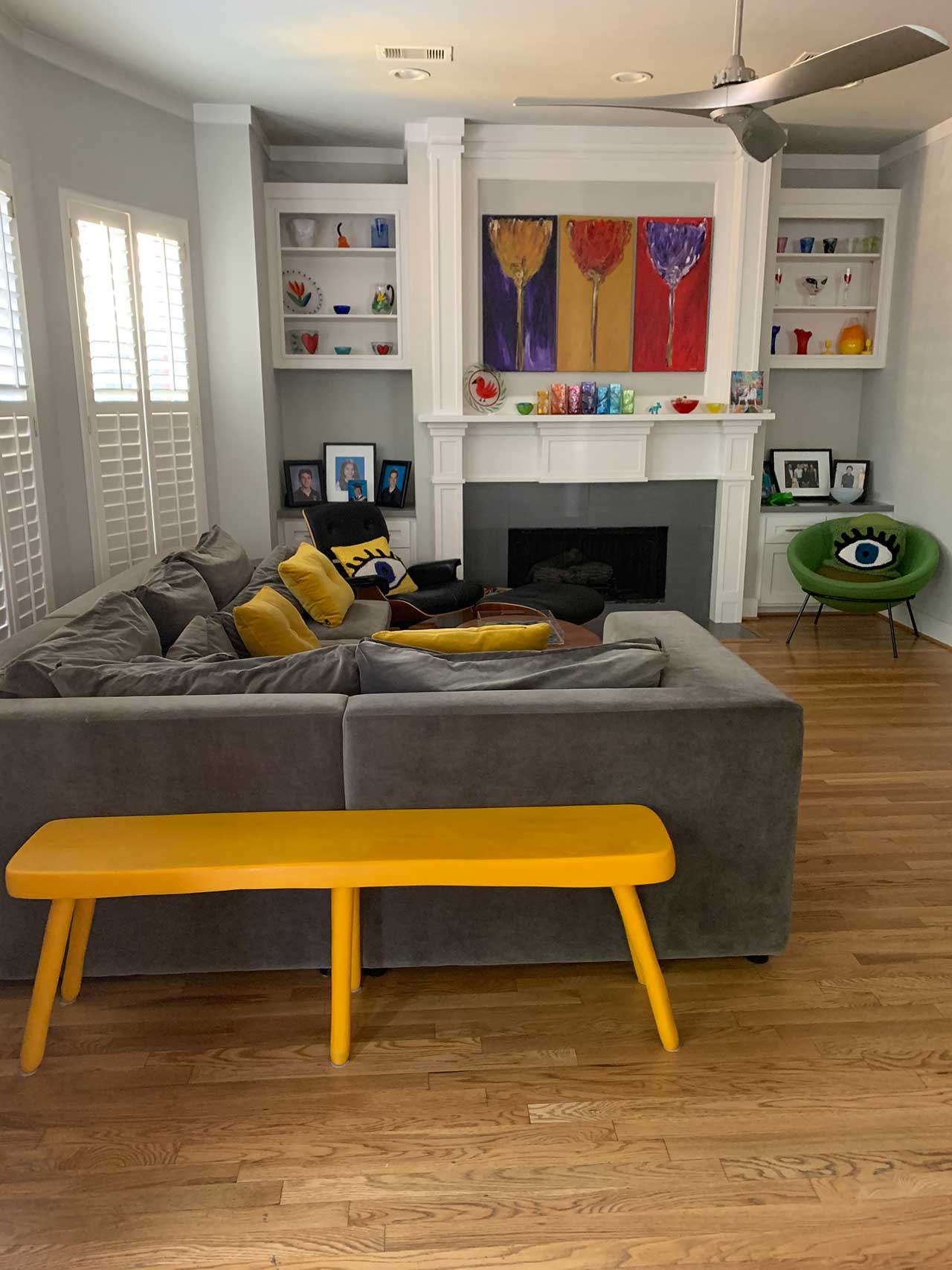 17/17 Photos
Wescover is one of those things you didn't know you needed until you know all about it. It's an online platform that connects you directly with artists and designers allowing you to see a range of their work while learning more about them and the stories behind their designs. Wescover hosts all kinds of creators, from those just starting out to the established studios with expansive collections. The site lets you easily search for the types of items you're looking for, a specific creator, or for something you've come across in a certain space, like a restaurant, hotel, or art gallery, that you're interested in. You can order work the creators currently make or enlist them to design a custom piece that's specific to your needs. By working directly with the creators, you're supporting self-employed, independent artists and designers, while acquiring the perfect light fixture, piece of art, or chair you've always wanted.
To get a better idea of how Wescover works, we picked three finished projects and talked to both sides – the client and the maker – who shared more about the process and their experience.
Creator: Tina Frey
Project Summary: Tina created her long resin bench in a custom egg yolk yellow color for her client Marris. Tina's team handles custom requests like this often and Marris also owns a number of Tina's pieces in addition to the bench!
From Tina Frey's buyer, Marris Goldberg, on the process:
How did you hear of Wescover?
I googled Tina Frey bench and Wescover had a picture of the milking stool with an adorable golden doodle. I was able to contact Tina Frey through Wescover for a custom order.
How did you find Tina Frey and what inspired you to work with her?
I own several Tina Frey bowls and vases, and have always been a fan of her colorful resin pieces. I also have her milking stool in yellow and wanted another yellow piece to pop in my family room. I prefer bright colors in my art and furniture as opposed to paint on the wall. Tina's pieces are works of art and bring me joy.
What was the process?
Through Wescover, I was able to email and inquire if I could order the bench in yellow. I was contacted by Kelly Morton, and was able to place a custom order.
What was it like talking to Tina and did you feel a connection to her work after?
I don't recall communicating with Tina directly, but I still feel like I have a connection to her as I have her resin pieces displayed in my home. Her colorful pieces have helped brighten my mood as they surround me and my family. We've been staying home since March and feel at peace as I look around my house. The yellow bench coordinates with my yellow Hay pillows and yellow DWR island chairs.
How has this piece impacted your space? Where did it end up and how does it look?
The yellow bench is a beautiful focal point in our family room. It looks like sunshine.
From Tina Frey, the designer, on the process:
How was it working together with Marris on the custom bench?
It was easy and a pleasure to work with the customer. We love communicating directly with customers since it gives us a better idea of exactly what they are looking for and it is great to get to know who they are. We love to see where the products end up in someone's space.
What was the process on Wescover?
The process is very straightforward since we already have quite an extensive collection of designs that range from furniture, to serving pieces, tableware, home accessories, and decorative objects. Customers usually see something they like and we are able to easily adapt by creating a custom color. Sometimes a customer wants to adjust the size of an existing style and this is possible, too. Sometimes, we have completely new custom designs and they may originate from a sketch, or I may sculpt a completely new design in clay.
What's different about the clients/buyers who reach out to you via Wescover?
We like how the clients from Wescover appreciate design and unique artisanal objects. We also like how the customer likes to connect with the person who actually created the item. It is a nice human connection.
What's the most rewarding part of working with clients on custom work?
I love hearing the customer's enthusiasm for the material we work with. The resin material has interesting qualities that can mimic, glass, ceramic, stone, and porcelain and it is an endless variety of creativity. Many new designs spawn from requests by customers and this is truly inspiring to me and my work. It continues to evolve and it is exciting to see what's next.
What styles of spaces do you love to see your work in?
The fun of our collection is that it works well in a range of spaces. It can range from minimalist decors, modern interiors, traditional or vintage settings, to natural beachy environments. Depending on the color and selection, it can be quite adaptable and versatile and that is what we love about the pieces.
---
Creator: Neptune Glassworks, Uri Davillier
Project Summary: Uri created hand blown glass string lights in a custom size/length for Roby. Roby inquired to get the custom size as well as confirm the durability of the outdoor lights, how to install and arrival date. Uri personally handled his inquiry and also assisted with the remote install. Note, Roby is Wescover's co-founder Rachely's husband. Roby is behind the remodel of their house and organized with Neptune Glassworks independently.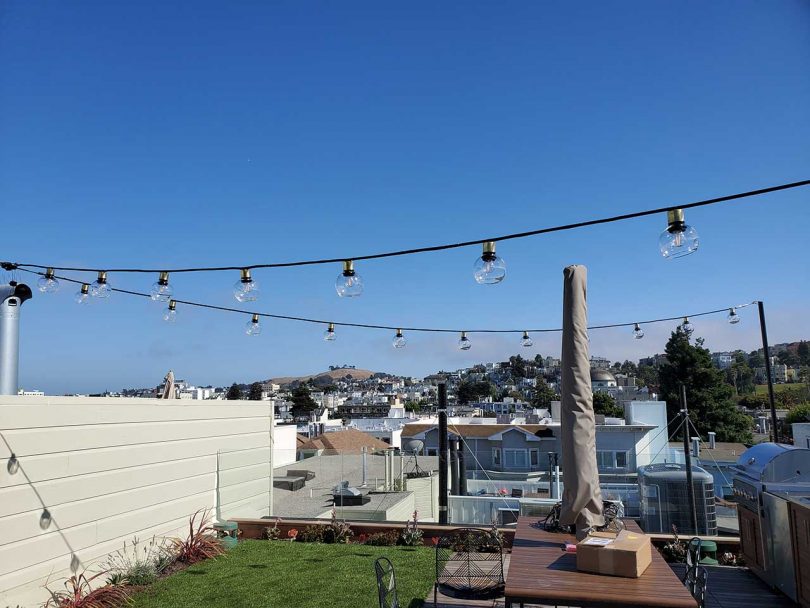 From Neptune Glassworks' buyer, Robby, on the process:
How did you find Neptune Glassworks and what inspired you to work with them? Why were you looking for something unique?
I like quality items that have a fine and unique look. In this specific case, we bought standard quality outdoor lights to string across our rooftop patio but it gets windy in San Francisco and the cheap lights kept collapsing. At first I just replaced and rehung the lower quality lights. When they collapsed for the second time, our daughter was outside with us and it was scary. Instead of buying another strand of off-the-shelf lights, we decided to invest in something more durable and beautiful. I looked at Neptune Glassworks on Wescover and I was very impressed by their style and fine work. Before buying their Festoon Lights, I wanted to ask about custom options, delivery timing, and install. I needed to know if they could make them in a special size so they'd span our patio without an extender or sagging. Ideally we wanted to have them up by 4th of July so I asked if they'd arrive in time and if he could help me install them remotely. I enjoyed communicating with Uri and it worked out perfectly. They made everything on time and sent really detailed instructions so we could install them ourselves and they're going to survive more than a year!
What design concerns/considerations did you have?
High quality (more durable). Unique and beautiful (custom sizing). Contact-less install (helpful with install from afar).
What was the Wescover process like?
I found the creator on Wescover, sent an inquiry through the website and the founder Uri messaged me back. We exchanged several emails to discuss the details: design, specs, price, and payment. From the time we submitted the order, it took just a couple of weeks to receive the handmade lights and detailed instructions from Uri on how to install them.
How has this piece impacted your space?
Unique, handblown glass lighting definitely upgraded the look of our deck. The pieces are high quality, durable, and were customized to fit perfectly so they're going to last. I appreciated how Uri sent detailed instructions to help with the install from afar, too!
From Uri Davillier, the designer, on the process:
What was the Wescover process like?
Robby reached out to us asking for a couple custom lengths of our Festoon String Lights. I needed a few dimensions from him which were promptly returned to us along with a rough sketch to help us understand the space. With that information we were able to work out a design and produced an installation guide so his electrician and GC could prepare for the arrival of the lamps. A few weeks later we sent him the lighting and he sent us some pics of the lights installed a few days later.
What's the most rewarding part of working with clients on custom work?
Bringing something to life which has never existed and knowing that we have brightened someone's life with a beautiful piece of our work.
What elements of custom work make it challenging?
Inefficiencies inevitably come up and solving some problems can be quite frustrating.
What's different about the clients/buyers who reach out to you via Wescover?
Clients who have reached out to us on Wescover tend to be design savvy and tend to trust us to help them create something special.
What kinds of future clients would you want to reach out via Wescover?
As we navigate the new economy this year, we find ourselves shifting quite dramatically from commercial to residential clients. Wescover is a great resource for finding new clients that we can work with one-on-one. I look forward to not just working on custom projects but would also look to sell some of our line items.
---
Creator: Wolf City Design, Alexa Williams
Project Summary: Custom tile murals for a full kitchen installation and a large outdoor fireplace mural. Creator shipped it and sent instructions for the contractor to install with very detailed description and design info.
From Gillian, the buyer, on the process:
How did you find Wolf City Designs and what inspired you to work with Alexa?
I was researching an artist and the search led me to Wescover. I saw Alexa's murals on the site and they were so original and artistic. I loved the idea of commissioning an artist to create something unexpected and bespoke for my kitchen, and that led to our collaboration on the mural for the outdoor fireplace.
Once you found the right fit, what was the creative process like?
Effortless! When you are working with real talent, the taste level is there. We immediately got on the same wavelength. When describing to her what my vision for my home and garden in Venice was, Alexa just "got it" and we were in a flow from day one.
How has this piece impacted your space?
I love knowing that behind each element that went into designing my dream home, there are stories – and I have so many of them! So every time I am in my kitchen, gazing at Alexa's dynamic swirls, or in my garden under my old magnolia tree, gazing at her layered palm fronds, I can reminisce over the happy days of creating and fantasizing with such a talented artist. I am more of a process-over-product kind of girl anyway, so I love the souvenirs that remind of what a wonderful process building my home was.
From Alexa Williams, the designer, on the process:
For this job I spent a lot of time working directly with the client to source the design direction and put together a project proposal responding to her conceptual ambitions of bringing the garden to the next level. From there we created a palette of greens and blacks and a pattern using palm fronds to make something entirely unique and site-specific to her garden. The jobs we've landed through Wescover are always a pleasure, leading to new motifs collaborated with the incredible clients they've introduced us to. It's a great resource for Wolf City!
How was it working together with Gillian on the custom tile murals?
I love working with Gillian. She is dedicated to the client-creator relationship and has cultivated an incredible team of people she respects to build her dream home. She is focused and decisive, yet open to exploration and new ideas. We had a lot of fun thinking together and were always on the same page when it came to direction. It's been an honor to take part in the making of such a special home.
What was the process like?
Gillian saw my images on Wescover and knew what she wanted for her kitchen. We discussed how we could use the sheen, palette and composition to elevate her space. For the outdoor fireplace, we talked a lot about the features of the location. Her face lit up when she talked about her love for the trees and how the architecture of her home was designed around the garden fireplace as the central focal point. So, I proposed incorporating palm leaves into the mural to echo the garden. We talked through glaze options and decided on the composition. The piece brings historical references to Japanese bamboo murals and metaphors of renewal into a fresh and contemporary light.
What's different about the clients/buyers who reach out to you via Wescover?
I get a lot of work through word of mouth from past jobs, but when clients come to me through Wescover there's always an element of fresh exploration that leads to new and exciting creative collaboration.
What styles of spaces do you love to see your work in?
I love generating the visual articulation of client ideas. Whether residential or commercial, the pieces I end up loving the most grow from enthusiastic collaboration and create personal results.
What's the most rewarding part of working with clients on custom work?
Collaboration with clients creates unexpected thrills. Listening to them talk about their space informs my creative approach and results in something that reflects our process of having built it together. I always feel such a sense of honor when the piece is finally installed permanently in someone's space, because I know I was able to provide them with something they love.
Why should a client reach out via Wescover?
Finding interesting art and design can be daunting and repetitive. Wescover is a highly curated platform with an incredible spectrum of unique creators that provide refreshing options that people can trust.