What Once Seemed Impossible Is Now the Costume Sofa System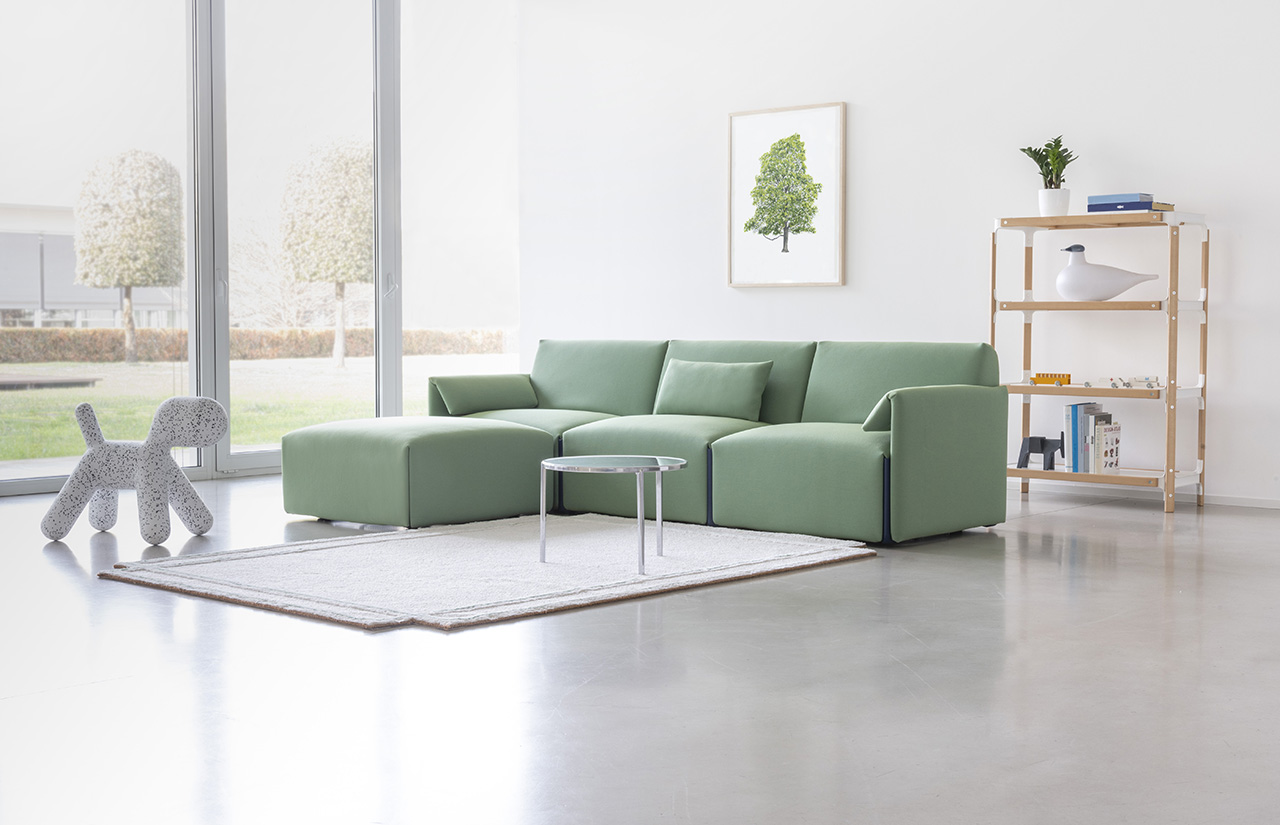 What Once Seemed Impossible Is Now the Costume Sofa System
1/11 Photos
2/11 Photos
3/11 Photos
4/11 Photos
5/11 Photos
6/11 Photos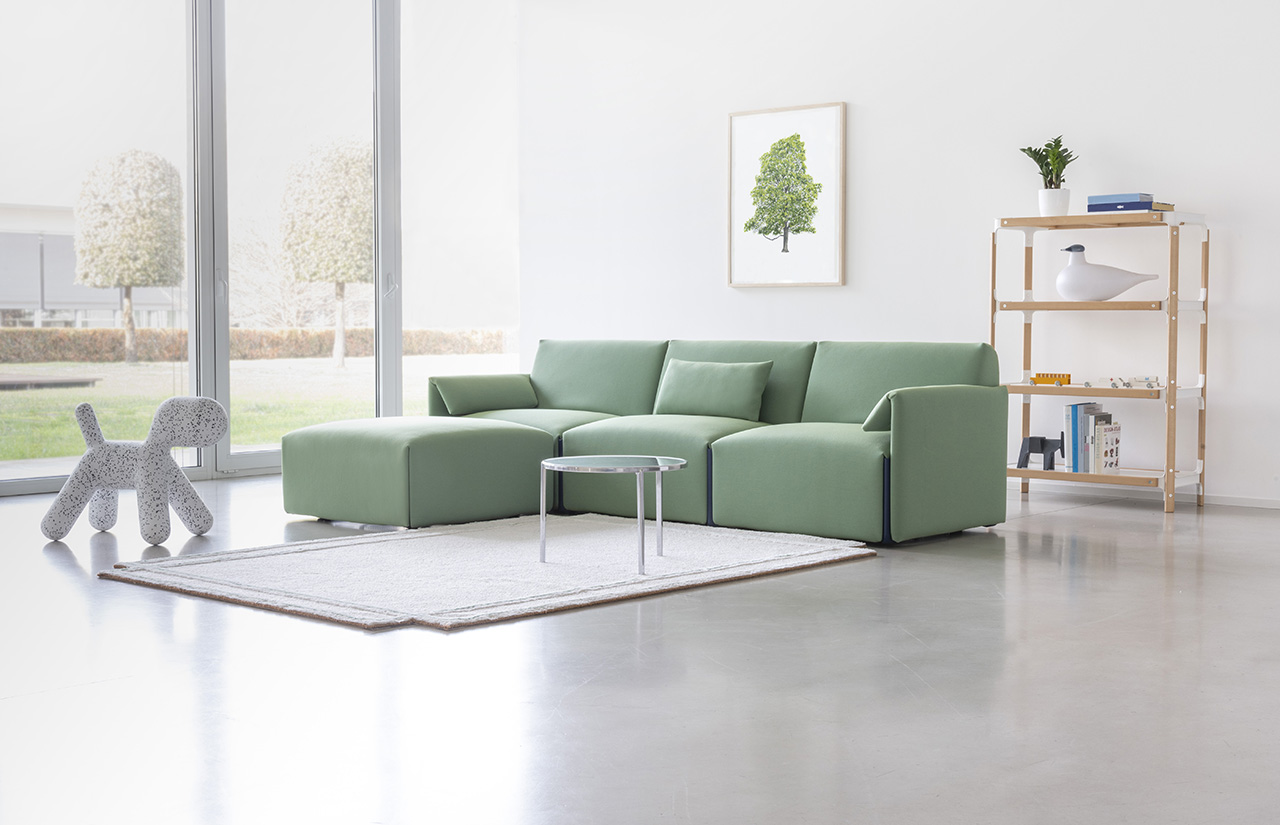 7/11 Photos
8/11 Photos
9/11 Photos
10/11 Photos
11/11 Photos
"Magis came to me with the question: What if we completely rethought the sofa?," said designer Stefan Diez. The modular Costume sofa system, designed in a collaboration between Magis and Diez, is the result. It's pragmatic, transformable furniture that keeps the environment top of mind by using minimal materials that are recycled and recyclable. There have been two ways to construct a sofa in the past – either a wooden frame layered with padding and components or a metal frame with built-in suspension filled with foam and then covered. Both require lots of effort and expense, are difficult to repair and use foam that can't be recycled. Magis and Diez have developed something new that's worth talking about. "The system was to consist of only a few parts. At the beginning, it all seemed quite complicated, almost impossible," said Diez.
The Costume sofa system doesn't require its individual components be permanently attached to one another, making it easy to dismantle. Its elements consist of a body made from recycled and recyclable polyethylene produced using rotational-molding technology from furniture and car industry waste. An insert made of pocket spring cores provides cushioning for the seat and backrest, and on top is a thin layer of polyurethane foam. Everything is held together by a fabric cover that's fastened using tension belts and easily removed at any time. You can reconfigure, repair, even replace the upholstery if it wears out one day.
"Systems are something like an alphabet. For me, it's not so much about providing ready-made answers, but about building bricks with which you can formulate words, sentences and stories. Systems are not static, but can always be reinterpreted. The individual building units can be further developed and improved separately," said designer Stefan Diez.
Rather than being a kit of pieces, Costume comes with a total of just four different elements – seat, armrests and ottoman – that can be assembled to create combinations depending on requirements and space. Choose from a wide range of fabrics and colors to personalize your own unique modular sofa system.
To learn more about Costume sofa, visit magisdesign.com.
Give Modern. Give The Best.
From a Beast Blender and cult-favorite portable candlelight to puzzles and retro classic keyboards, the Design Milk editors have curated the best of the best modern holiday gifts for 2021.